Cameo® 3 Black Friday Early Access Sale!
This post contains affiliate links. Read my full disclosure.
• This Nov 2016 sale is no longer active •
I don't get to do this often, so I am super excited to share this with you…
The lovely folks at Silhouette America are having a Cameo® 3 Black Friday Early Access Sale and I have a custom code for you to take advantage of the bundle deal! How cool is that!?
On November 23rd, head on over to SilhouetteAmerica.com and use the code CSTOQ to snatch up this CAMEO® 3 bundle for $249.99 (retail value $511.96)!
It comes with:
Silhouette CAMEO® 3
Silhouette Mint™
Silhouette Studio® Designer Edition
Mint Studio™
$25 credit to Silhouette Design Store
PLUS a CAMEO® 3 dust cover, included absolutely free!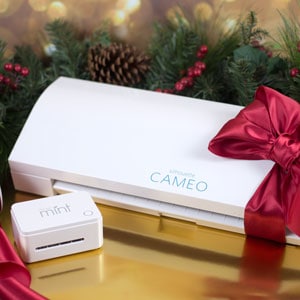 The sale runs all day on Wednesday, November 23rd and the deal expires, along with the code, at 11:59pm MST.
Mark it on your calendar and #makeallthethings! Happy Thanksgiving!
<3 Niki