Creating a Craft Room #2: The Great DreamBox Build
This post contains affiliate links. Read my full disclosure.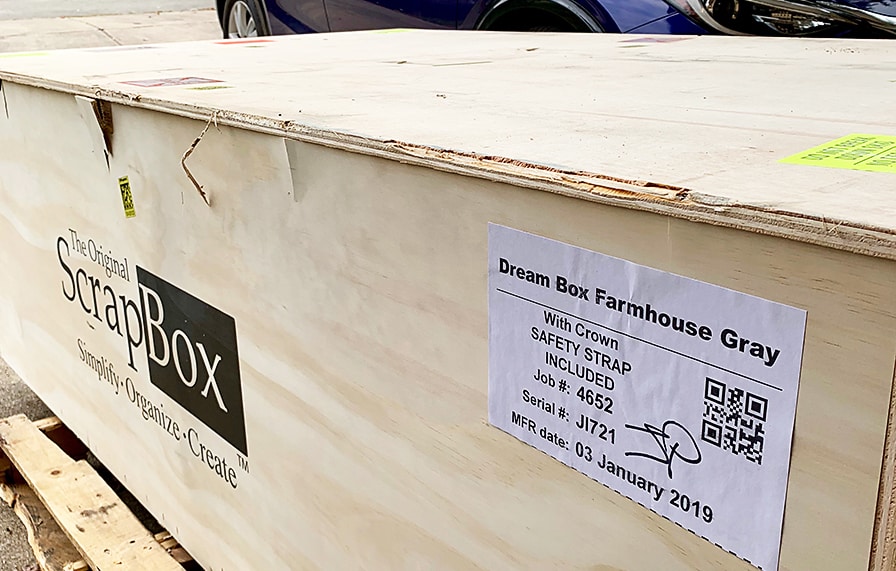 Today, I'm going to regale you the tale of "The Great DreamBox Build™".Let me start this off by saying that creating a craft room is a LOT more work than I originally anticipated. I was hoping to have everything set up by the end of February, but here it is, weeks and WEEKS later and I'm still putting stuff away.
The reason this gets its own post is that it took a day to put together – which isn't a bad thing! There are so many parts to make, but luckily the way the company packs it makes finding everything a breeze.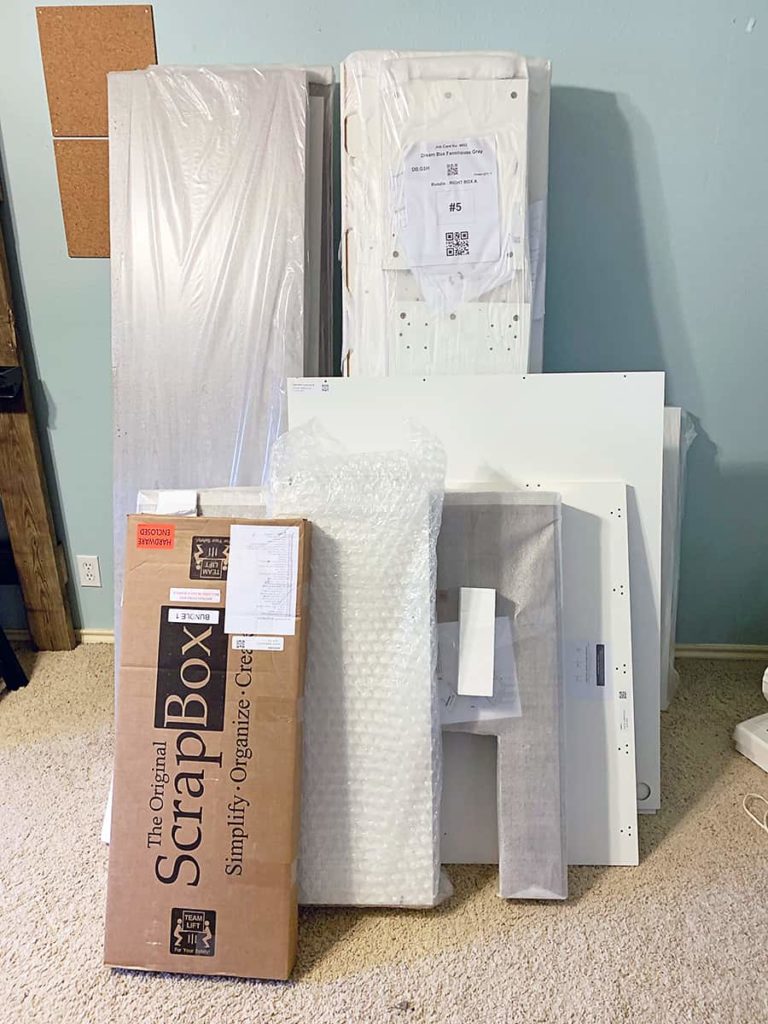 You will need: A DreamBox, a screwdriver, a friend, and Band-aids.
You also need a rubber mallet, but that actually came in the box! I was impressed. I even used it to build the other furniture pieces I got from IKEA, but more on that in another post.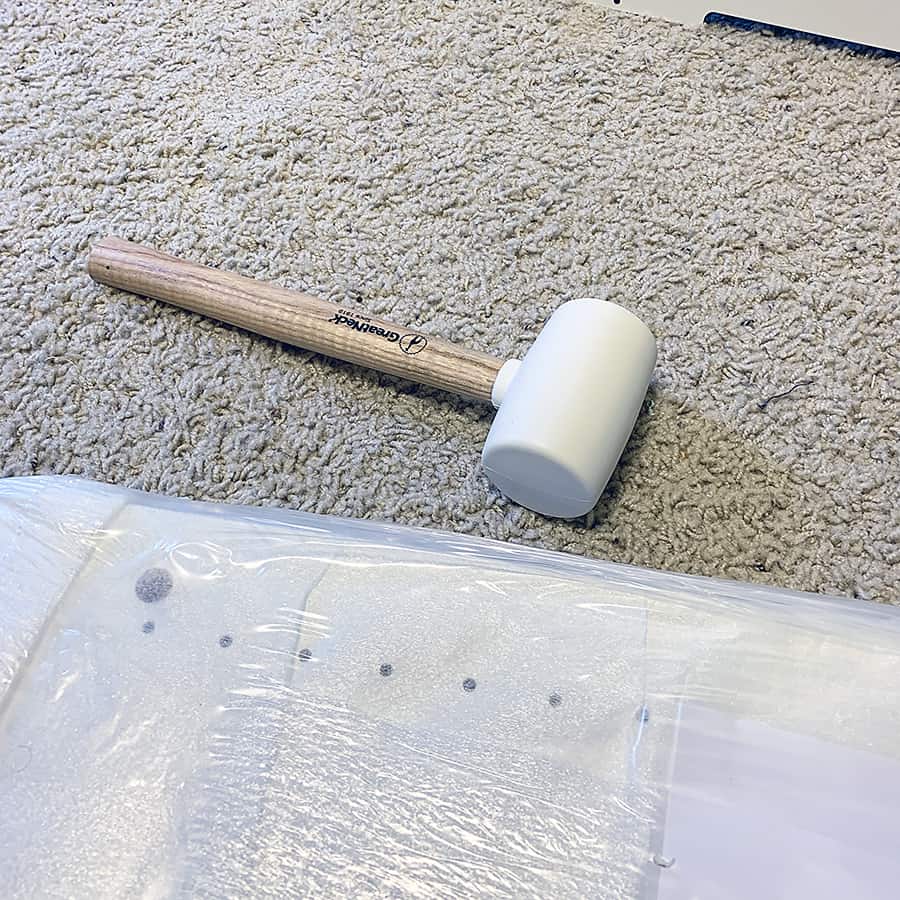 I'll link my favorite screwdriver for you below. It was invaluable for the build since it ratchets and can hold several bits. And you can also switch the direction in case you need to back out a screw or locker. We had a cordless drill at our disposal too, but we didn't need it. We just fought over who got to use the screwdriver next 😉
Everything in the crate (it's huge, by the way – you'll need to unpack it or have a pallet jack to move the whole thing to get it in the house) is packaged into separate steps. All the pieces for Step 1, for example, are neatly plastic wrapped into one bundle so there's no need to hunt for parts or wonder which piece of hardware goes with what. It's really well thought out.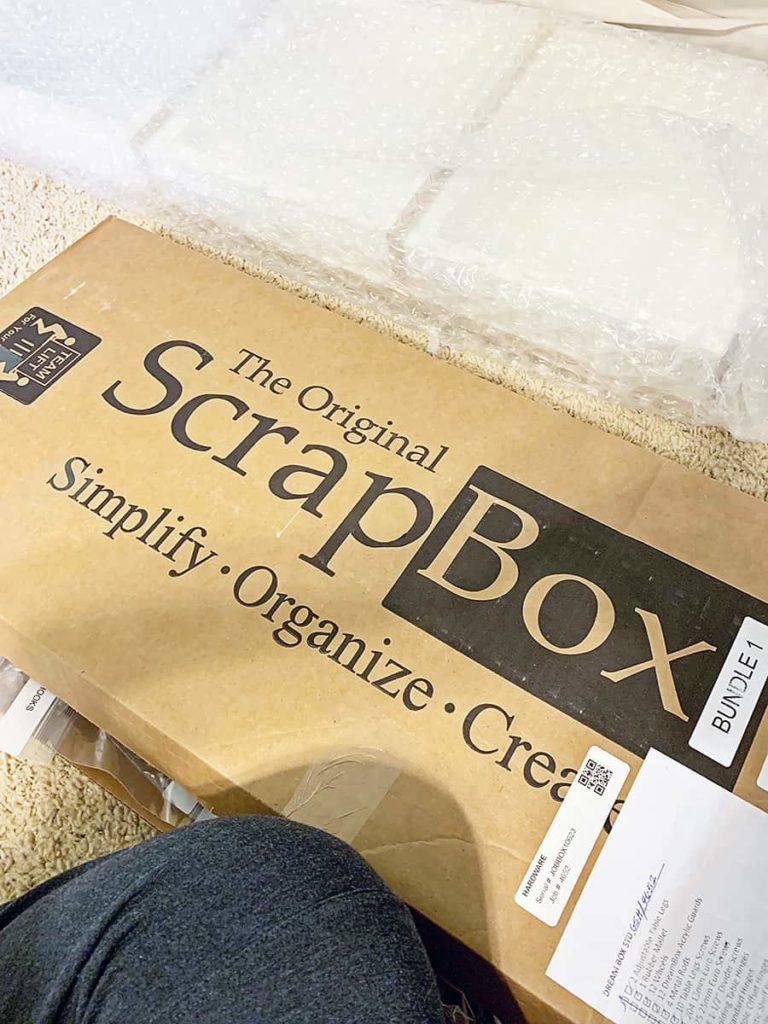 Let me go back a bit before I continue. Down in my old craft area, I had a WorkBox 1.0. I built that one all by myself and essentially lived in it for about 8 years. My husband, Scott, is now the proud owner and is moving in his leatherworking gear as I'm moving out my craft stuff. The DreamBox build, however, definitely requires two people. It's MUCH heavier.
The pieces are amazingly well built, too. Everything fits together perfectly – and I'm not exaggerating. It is truly precision: no rough edges, no wonky drill holes, no unlabeled pieces.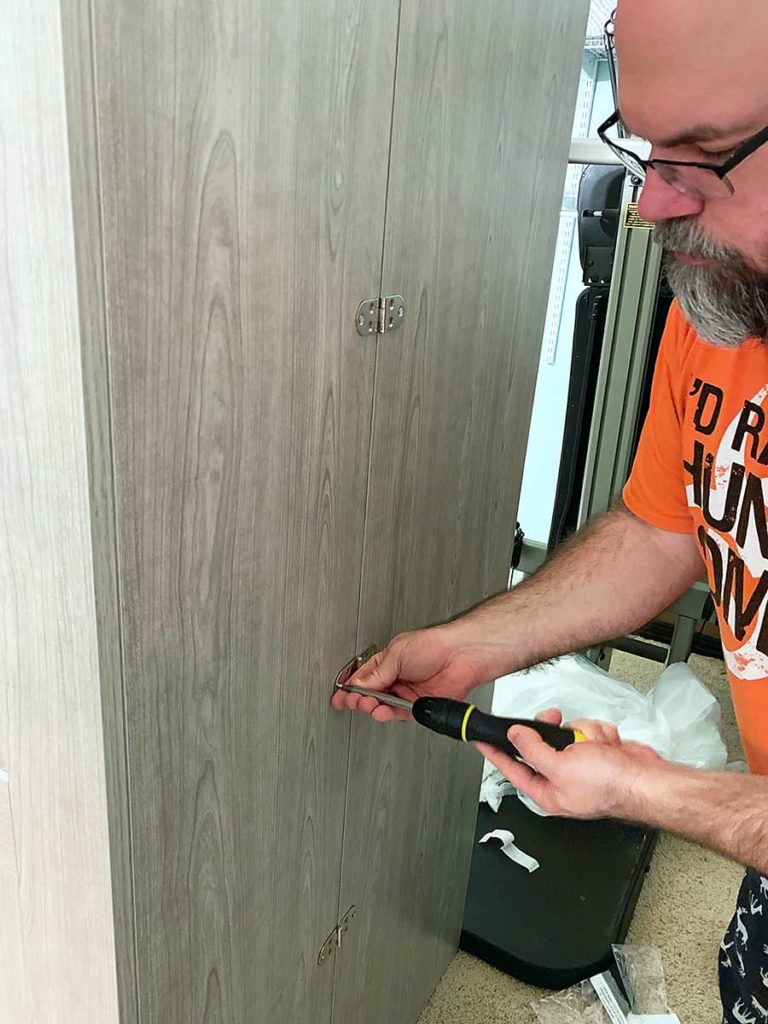 So precision, in fact, that the hubs and I got a couple of paper cuts from the edges. They are AMAZINGLY well cut. I didn't even know until Scott said, "Finger check. Who's bleeding?!" And sure enough, I had a tiny cut on one finger. I wasn't being careful at that point, though – I was just too excited to get it stood up and in place!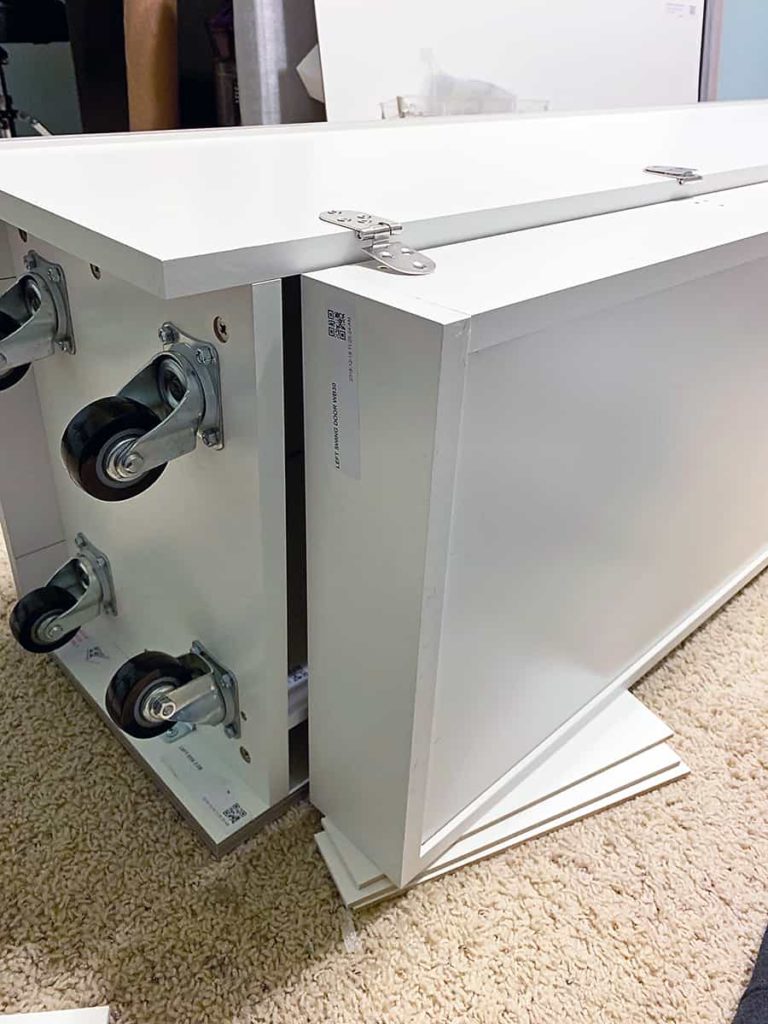 My favorite part of the whole thing? It's silly, but it's the peg pusher. This thing is magic. I pushed the pegs in my original WorkBox with my bare hands, and I tell ya, that killed my thumbs for days! There are literally hundreds of those pegs for the shelving, and the peg pushing tool saved the day. I kept it in case I wanted to make configuration adjustments in the future. Yep, it's in its own little bin in the DreamBox.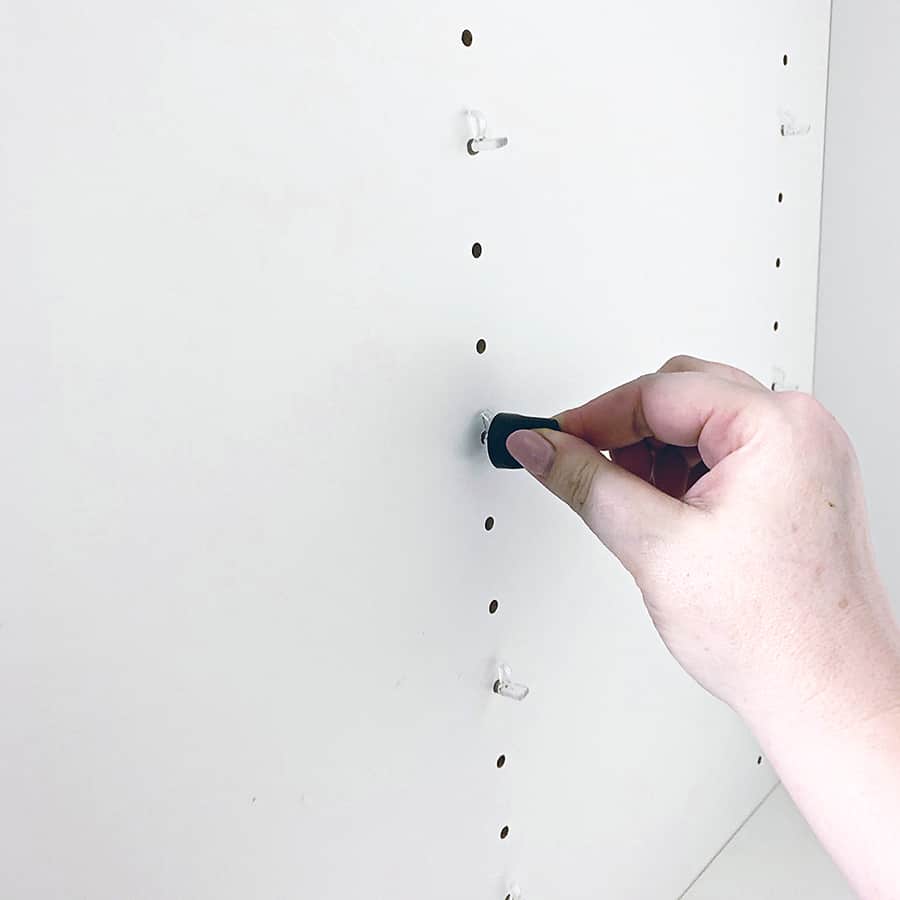 Following the instructions, the doors are built first, then the center box, then the doors are attached with hinges. The clear jars that come with the DreamBox were great for holding small parts, too.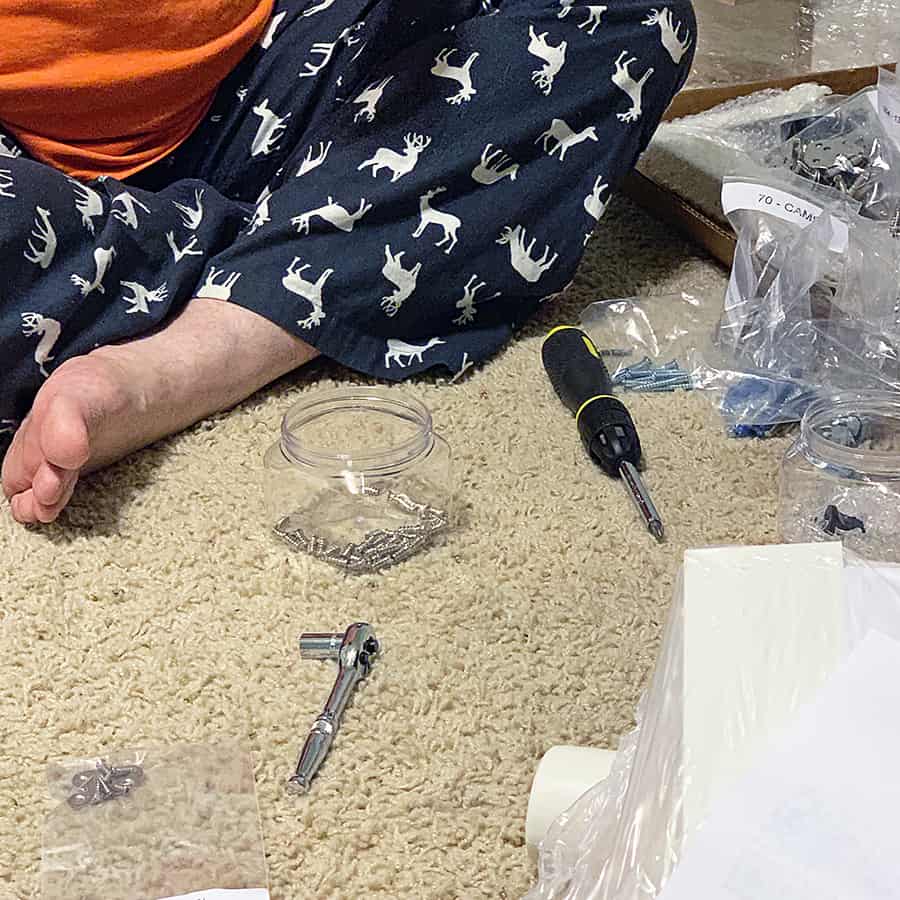 I don't know about any of the furniture pieces between the first WorkBox and this one, but I love that on this model they include magnets on the top of the doors so they can be pinned open. On the original model, the doors swung freely in the open position. Ahhh… it's the little things.
I think that's what makes the DreamBox unique – the details. They thought of everything! The only thing that I found a little off about the whole build was when we were putting in the pegs for the shelving, one part of the instructions indicated a different starting hole than another section which caused us to have to pull and replace the pegs.
A minor inconvenience, since everything is adjustable anyway and I probably won't be keeping the "default" configuration.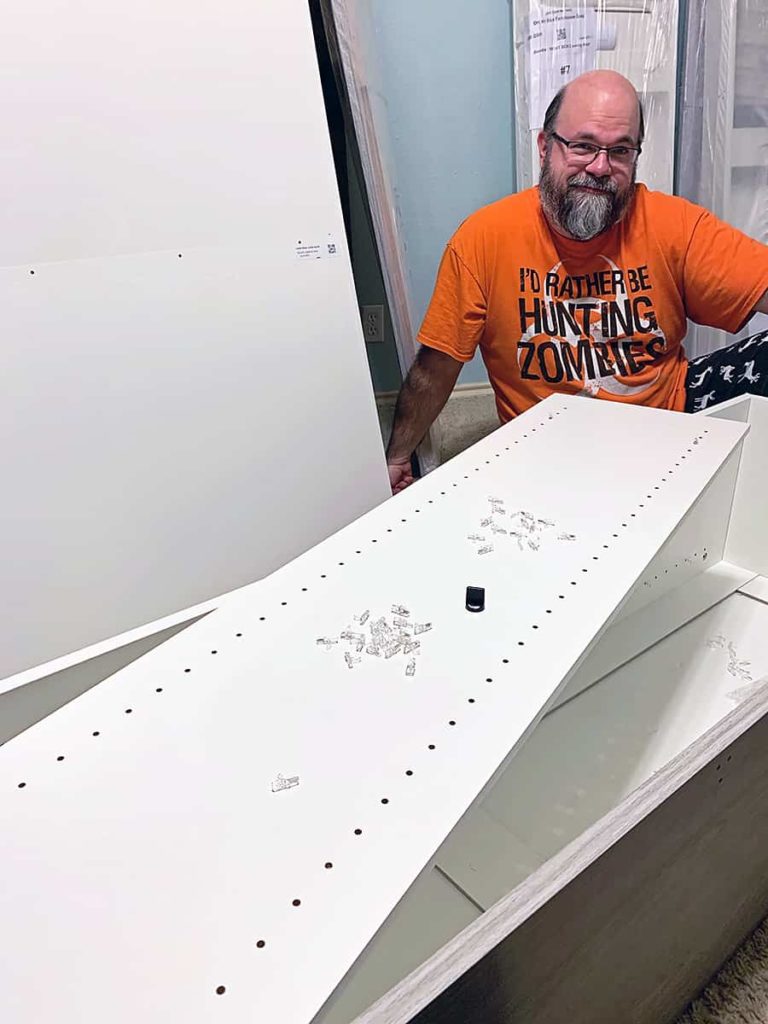 Aside from a couple of finger nicks, the whole process went pretty smoothly. Our DreamBox build was a pleasure to complete!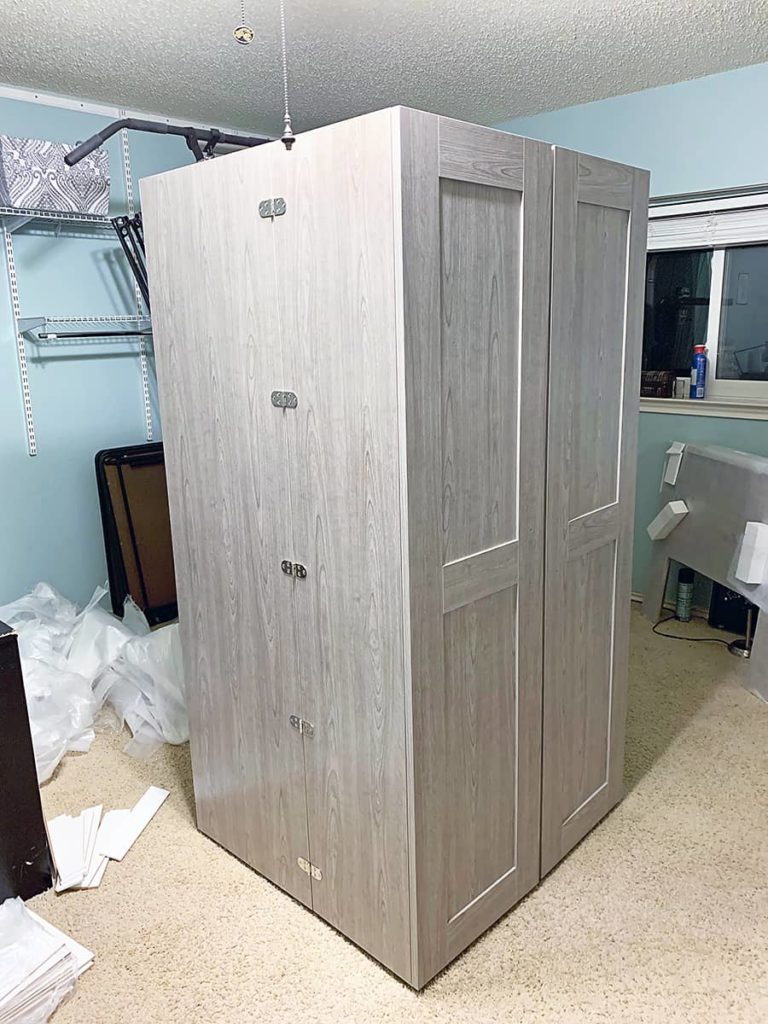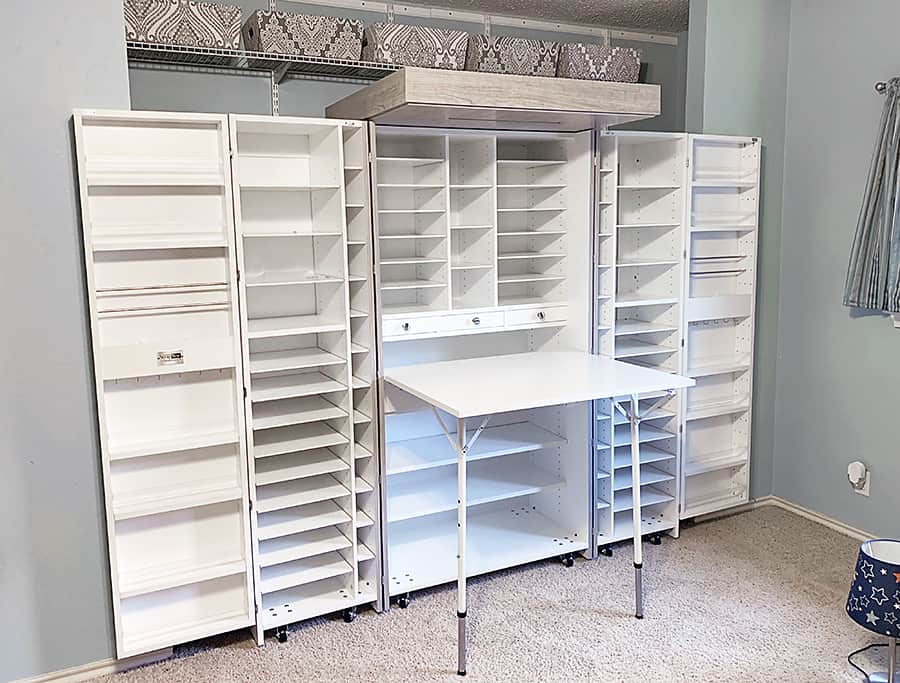 Now all I gotta do is arrange the bins and organize the craft goodies. Stay tuned, or even better, subscribe so you don't miss Part #3 of Creating a Craft Room! Did you miss Part #1? You can find it here.
Thanks for reading today! Do you have a furniture piece from TheOriginalScrapbox.com, or are you planning on getting one? Leave a comment below and tell me what kinds of crafts or artistry you need storage for!