Designing Pretty Emails with Campaign Monitor
This post contains affiliate links. Read my full disclosure.
I couldn't wait to do this post about Campaign Monitor. I love sharing when I find good stuff for crafting, blogging, or organizing – anything that helps you along the winding road of writing for your craft-loving audience. And this is definitely a keeper.
If you've subscribed to my blog updates, you know I've been having issues with image sizing, including emojis, in the emails. Case in point: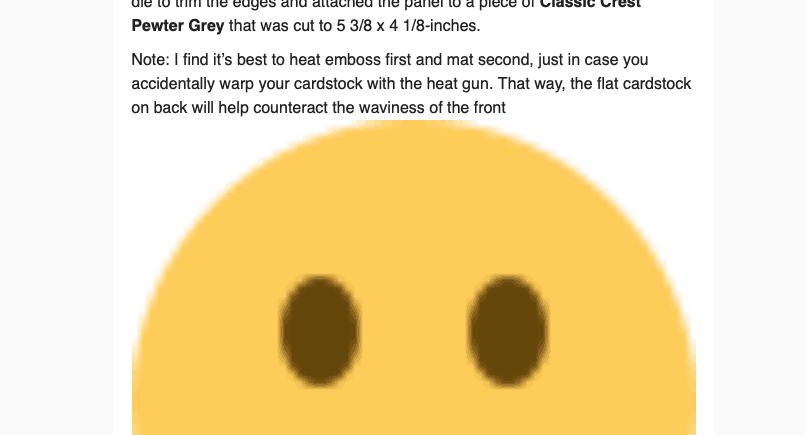 Ugh.
I've been putting off the transition to a new email service provider for a long time now – partially because I didn't know who to go with, but mostly because I just couldn't find the time to sit down and shift everything over.
Discovering Campaign Monitor
I had forgotten about the issue again with all of the Creativation fun and goings-on. But, earlier this month a lovely lady sent me a request to try out Campaign Monitor, and included a free month so I would have time to give it a good test drive. There are tons of templates to choose from… and they're super nice!
I'm really picky about getting into new services: they need to be helpful more than they are a time sink. We all know that email lists are the magic that lead to success in the long run, and you and I both know we would rather be inking something up or hot-gluing a flower than filtering through data.
Creating A Test Email
The first thing I noticed after I set up my account was the editor. It's so easy.
I whipped up this number in about 20 mins. Pretty and simple!
While you're designing, there are checks in place to make sure you have all the important bits (like the preview sentence for Gmail inboxes and such) filled in – which is great if you're always running at high speed and accidentally glaze over details now and then. 😉
Bells and Whistles
Campaign Monitor also has marketing automation available by way of their fancy visual journey designer. It would be AMAZING to use if you're ready to launch an online course.
Not only that, you can personalize your emails, too, so the messages you send aren't just another piece of inbox fluff – they help create a cozy community amongst your readers. And that's a kind of big deal, especially in the craft industry.
I'm also able to create a new sign-up form for subscribers! I'm really excited about that; the pop-up is ready for a makeover. And I can get rid of some extra plugins on my site since Campaign Monitor integrates with WordPress and several others apps and services.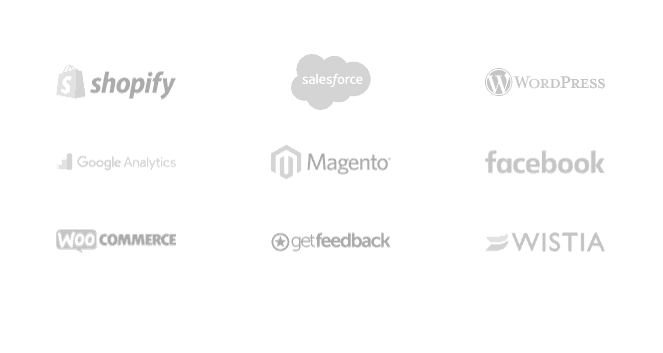 I just covered a couple of the things you can do when creating email campaigns since I'm only getting started in the basics right now. But there are a lot more customizations I'm planning on trying out – you can find more info on all the available features and integrations here.
So yes, I'll be switching to Campaign Monitor for my blog subscription and newsletter provider. You should see the new emails coming through soon, when I start my "Creating a Craftroom" series in February!
Follow my blog via email now so you don't miss a thing & thanks for reading!