For the crafter that wants to know how to start a craft blog but doesn't know where to start, and just needs a list of things to do to make it happen – this is for you.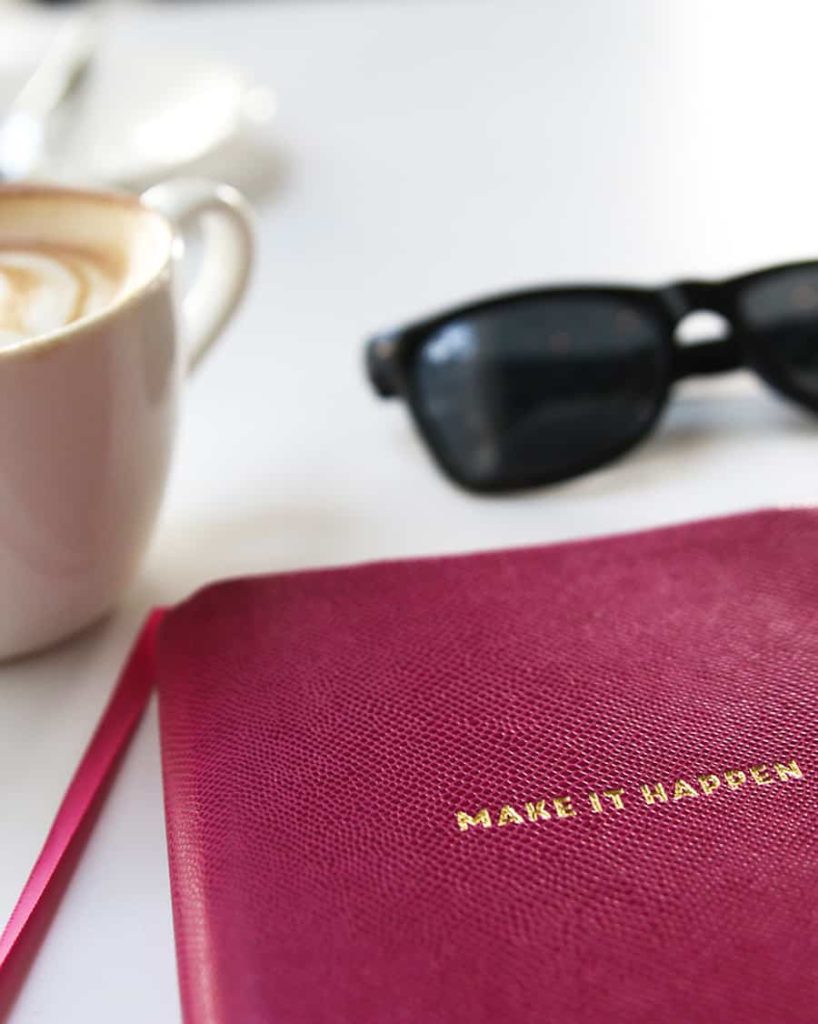 **Updated 9/2022**
Welcome to my no fuss guide on how to start a craft blog! I don't know if you blog, but I know you do craft – otherwise, you probably wouldn't have found me.
I want to take this little instant in time to tell you if you make stuff, you should share those pretty projects!
People want to see what you make – I know I do. You may not realize it, but the way you craft and what you create will inspire others.
You don't need to be perfect; no one is. Nope, not even the fancy famous craft people or the most successful blog people.
There are crafters of all skill levels, and for every person that knows a tip, trick, or technique, there's another who's totally lost on how to start… and really wants to learn.
I wanna encourage you to share your talent with the world! I also want you to spend your time doing what you love and not waste your days messing with website issues, being barraged with constant updates, and generally being overwhelmed with the tech side of blogging.
Below are some of my favorite resources, tips, and tools to get you started.
The links below are affiliate links where possible. There's absolutely no additional cost to you, and please know all of the opinions are my own and come from experience. Thank you!
Inspiration
If you plan to start a craft blog, you probably have a bunch of ideas to share already. But, in case you hit a dry spell, there are a lot of lovely places on the internet to find inspiration for your projects. Here are a few of my favorites:
Of course, if you plan on posting a project that is inspired by someone else's work, give credit where credit is due. Inspiration is good, but copying is bad.
Domain
Next up, you'll need to pick a good name for your blog. Pick something that has special meaning for you, is funny or witty, or maybe even your name. Or something strange like Cardstoq 🙂 A friend of mine has a site called "Inked by Jill" – isn't that perfect for a stamping blog & shop? Come up with two or three ideas if you can.
When you're ready, check to see if it's available at GoDaddy or Dreamhost. They both have excellent prices for domain names & also add-on options like SSL certificates (super important and necessary if you collect personal information or want to sell stuff).
Platform
After that, you're gonna need to pick a platform. That's essentially where your blog will live on the web. There's a whole slew of options for you to choose from, including places like Blogger and WordPress.com. These have free options for you to start out with.
I'm not gonna lie, I'm a big WordPress fan.
But before you go off to check it out – there are two different versions of WordPress. One is free at WordPress.com, which is a great place to start. They have a business version as well, but it's super expensive for someone who's just starting out. The other is WordPress.org.
WordPress.org is technically not free since you have to purchase your own hosting (more on that in a bit), but this is the setup you want if you need to customize stuff and have your site do fancy things (like run scripts and certain types of monetization like ads).
I've experimented with other platforms, but WordPress.org is my favorite, hands down. It does have a medium-size learning curve, but it's totally worth it. If you're not ready to mess with that yet, WordPress.com is your go-to. You can always migrate later!
Hosting
For Blogger and WordPress.com, you don't have to worry about hosting; they take care of that for you. You just pick your blog template and go!
Of course, that would lead you to think, "Why the heck would I want to go with the other WordPress (the .org version)??" The reason you'd want your very own hosting is to have less restriction on design and monetization, i.e., you can add widgets and plugins.
As I mentioned earlier, you would need a hosting service if you are going to start a craft blog using WordPress.org. The nice thing about this setup is WordPress has "favorite" hosting services like Bluehost, DreamHost, and SiteGround which they have partnered with, so it's easy to get everything connected.
I've always had DreamHost ever since my brother recommended them 10 years ago, and last year I upgraded to DreamPress (the middle tier, my own little server in the Cloud), and I love all the bells and whistles – and speed – that came with it.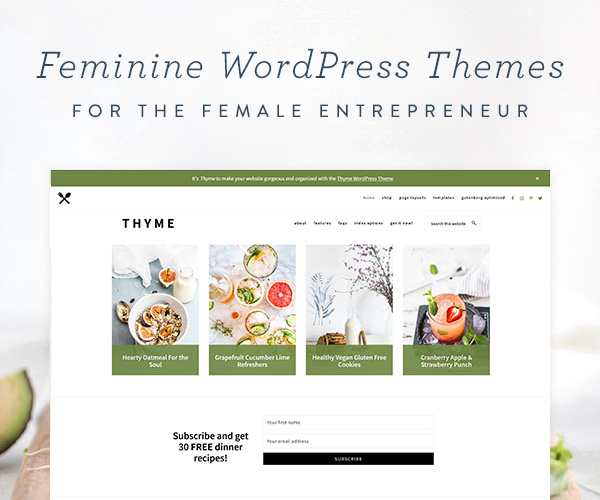 Make It Pretty
Ok, so you have a domain, a host (if you needed one), and probably have a basic theme all ready to go. While Blogger and WordPress.com have some really nice built-in themes for your new blog, if you are on WordPress.org, do yourself a favor and buy yourself something pretty.
Restored 316 is one of my favorites for themes, and they have a little something for everyone's taste. I've tested several of Lauren's site themes, and they are the loveliest things to work with. Easy to customize, setup instructions provided, and stellar support.
Write Like You Mean It
Now that you're all set up, time to add some content! When you first start a craft blog, try to aim for a post at least once a week, if possible. The best way to do this is to imagine a person – someone you think would like to read your blog – and write specifically for that person.
I know, it seems like you'd want to be pretty general when you first start out; but specifics are critical. That's how you reach your target audience. The risk of trying to appeal to everyone is that your voice connects with no one. I write for my sister-in-law (Hi Amy!!), and it helps me focus on the ideas I'm trying to convey and how to do it effectively.
I have a hard time staying on task when I write because, like many other creative people bursting with ideas, I have the attention span of a goldfish. A tip for you that I learned a few years back: headphones and coffee bar sounds.
There's actually scientific proof that the noises in a coffee shop boost creativity. Who'd have thought?! My favorite app for background noise is Noiz.io. Sadly, it looks to be a paid app now, so pop on over to YouTube and listen for free.
Take Good Photos
You're gonna need some lovely project photos to accent your writing. People love pictures; not only does it help you explain what you're writing about, but it also breaks up the text on your posts and makes it easier to read.
If you don't have a DSLR camera, that's totally fine. You can start with something a little smaller, like your smartphone. The best thing you can do for taking photos is actually free: use natural light. It makes a HUGE difference in the quality of your pictures.
I learned a lot from a course at CreativeLive called Craft Photography Fundamentals. If you scroll back through the years on my blog, you'll see just how much this class taught me, haha!
Seriously though, don't scroll back (yikes!).
Edit, Edit, Edit!
Always check your posts for grammatical errors. There's nothing that looks more unprofessional than spelling mistakes.
WordPress has its own built-in proofreader, but I use Grammarly to check my work because it does punctuation, sentence structure, word usage, tone, and grammar in one pass. It's a great time-saver, and it's free. There's a paid version, too, if you'd like to partake of all the features.
Not only should you edit your words, unless you're a professional photographer, but you should also edit your photos. Little adjustments to light, composure, or color can really add some fabulousness to your pictures.
Photoshop is the industry standard for editing photos, but the learning curve is steep, and you may need to Google some tutorials. I just use Photoshop Elements; it's basically Photoshop Lite, so it's a little easier to learn & is perfect for scrapbookers too. As an added bonus, there's no subscription required!
Your smartphone's photo app also has some great adjustment features, and of course, there are hundreds of photo and video editing software apps on Google Play and in the App Store.
Share It All
A good number of blog posts to have published before you do your grand reveal to the world is five to ten, about 300 words each, so the Google machine can find you.
That doesn't mean you shouldn't share each one as you post it! But with that many posts published, your readers have other things to browse on your site, and you have lots to share and talk about.
And share it you should! Make a Twitter, a Facebook Page, an Instagram, and a Pinterest account if you don't already have one. Create your own hashtag. Join Facebook groups with other crafters. If you're into videos, TikTok or YouTube may be your jam.
My experience is that I get more traffic from Pinterest and Instagram than any other social media site. It makes sense, too – crafting is a visual thing. It's all about lots of pictures.
You don't need to be active on ALL the sites ALL the time. Find out where your tribe is (mine's on Instagram) and focus on that. Pop into the others now and then and add some content or share a link. Or, try Later or CoSchedule to "set-and-forget" some social media posts. It's a real time-saver if you want to be active in more than one place at a time.
Make Friends
Visit other blogs like yours, comment on posts, play along with craft challenges, join some interesting Facebook Groups (here is mine, the gang and I would love to see your projects!), take part in blog hops, and talk. Chat with other creatives, and share your ideas. You never know who you'll meet.
It takes time to get followers, and there are literally thousands of guides online that you can use to help boost your readership and add monetization. The bottom line in all of them is to be active on social media, post regularly, answer questions, offer solutions, teach what you know… and most of all, have fun chasing your dreams. Don't be discouraged if it takes a little more time than you thought to get your footing, it will come to you! Go ahead and hit the button below to start a craft blog now!