Spread Your Wings + Watercolor Effects
This post contains affiliate links. Read my full disclosure.
Hello! Have you picked up the January Box from The Hedgehog Hollow yet? It's probably my favorite one so far… ok, I say that about all the boxes, but this one really strikes my fancy. I love geometric designs. I also love making backgrounds. Especially watercolor effects; this one is done with salt. Read on!
For today's card, I enlisted the help of a Deckle Edge Square Die from Honey Bee Stamps. I turned it and cut a diamond shaped window to showcase one of the gorgeous chipboard elements from the box!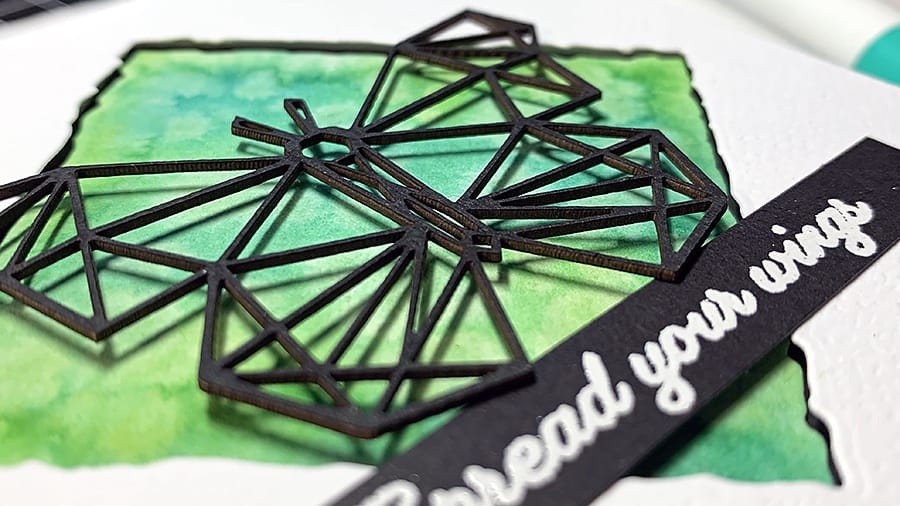 To start, I cut the diamond shape from a piece of A2 sized Royal Sundance Felt Cardstock. Royal Sundance is one of my favorite papers because of its fancy-looking texture. It looks like watercolor paper 🙂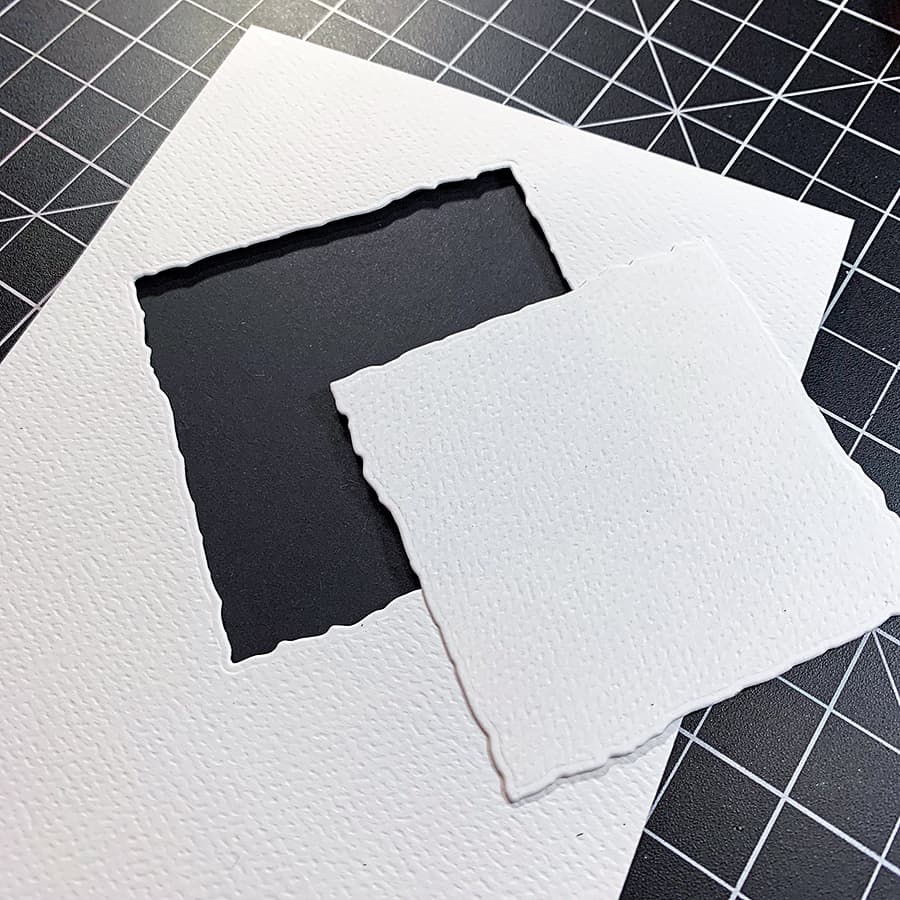 Next, I added foam tape to the back and adhered a piece of black cardstock, so I had somewhere to attach my soon-to-be watercolored piece.
I used the same die to cut a piece of watercolor paper and spritzed it wet with a mister. Then, I carefully squeezed two of my Aqua Flow Pens (Fresh Green and Aqua Splash) to add a few drops of color into the water.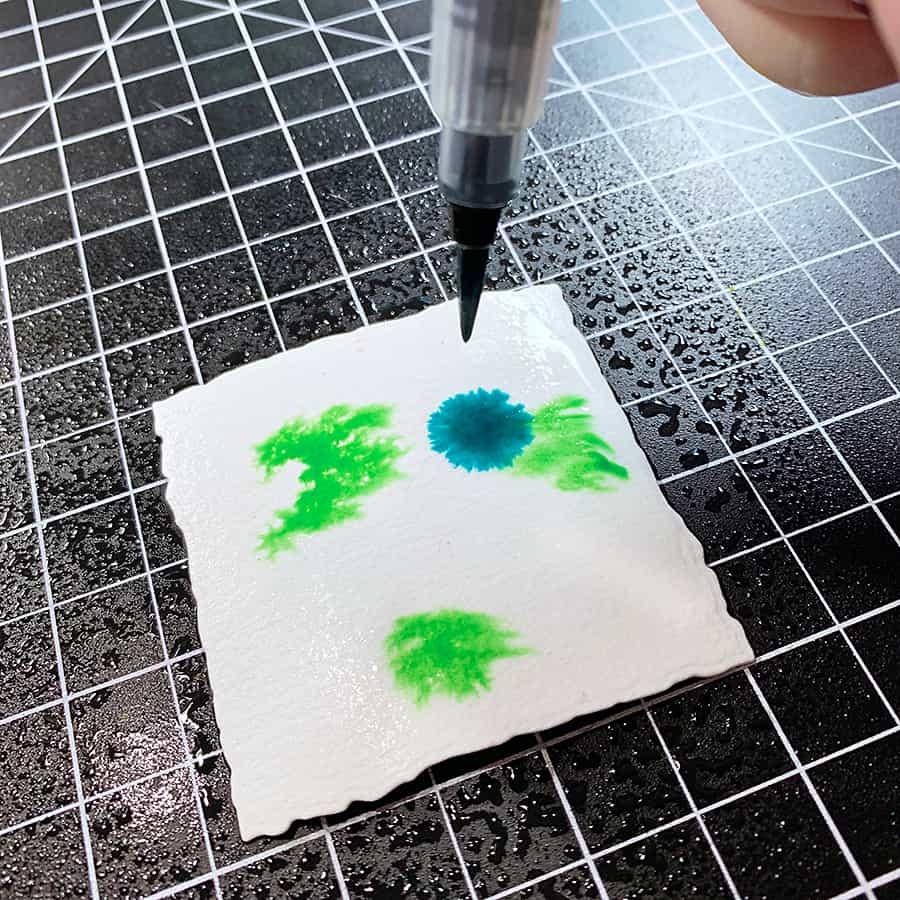 After that, I picked up the square and gently swirled it until the colors just started to blend, then set it down and added a few grains of salt.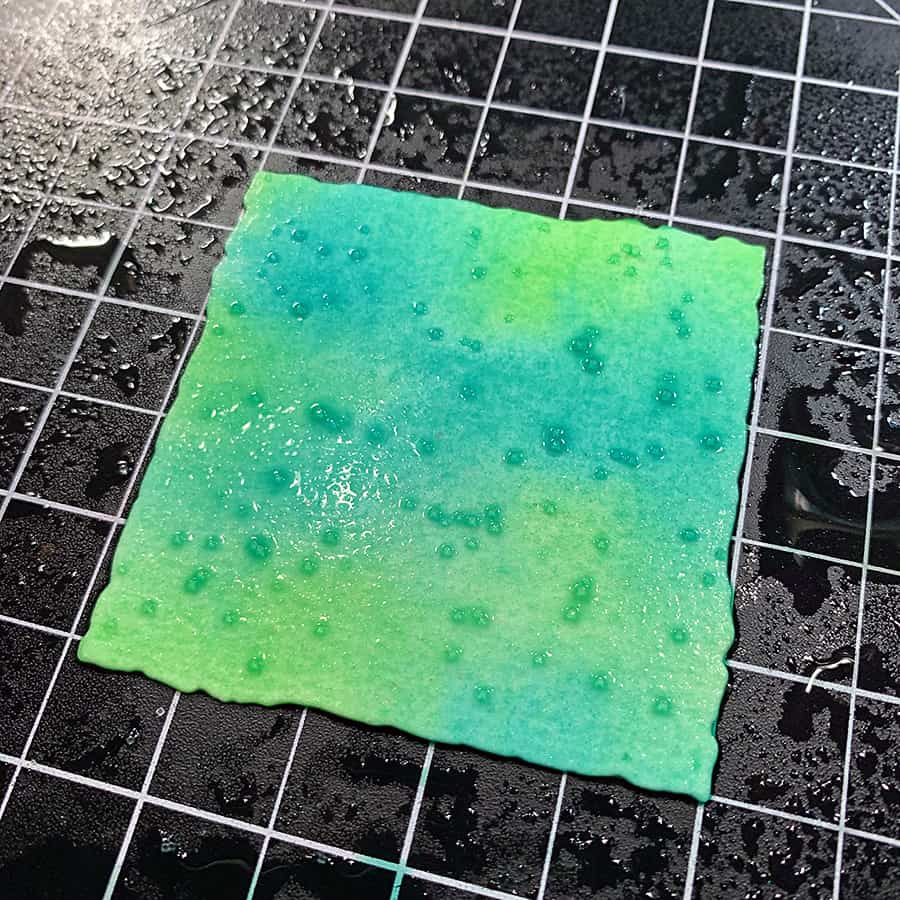 I love the look that salt creates in watercolor paint. It makes all kinds of variations and blooms, and it doesn't matter what kind you use (I just pinched a bit of sea salt from the kitchen).
If you want to see the salt in action, I saved a tiny time-lapse in Card Bits on my Instagram. 🙂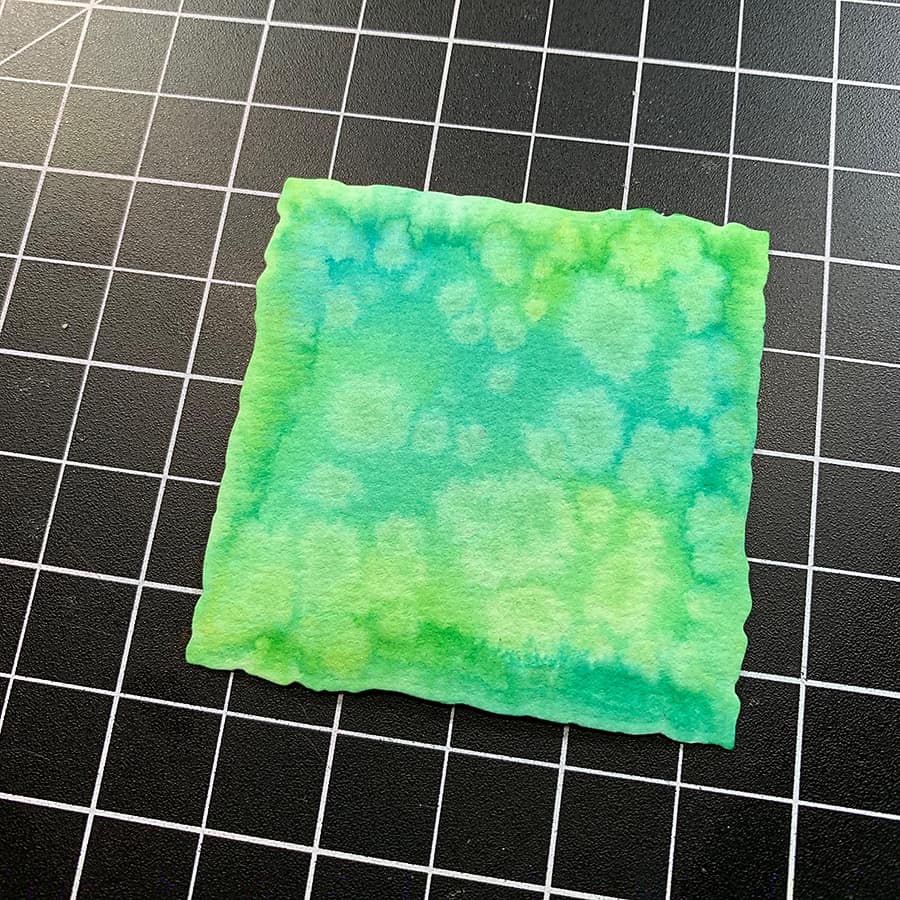 Once the watercolor paper was dry, I dusted off any extra salt grains and adhered it back in place on my card front.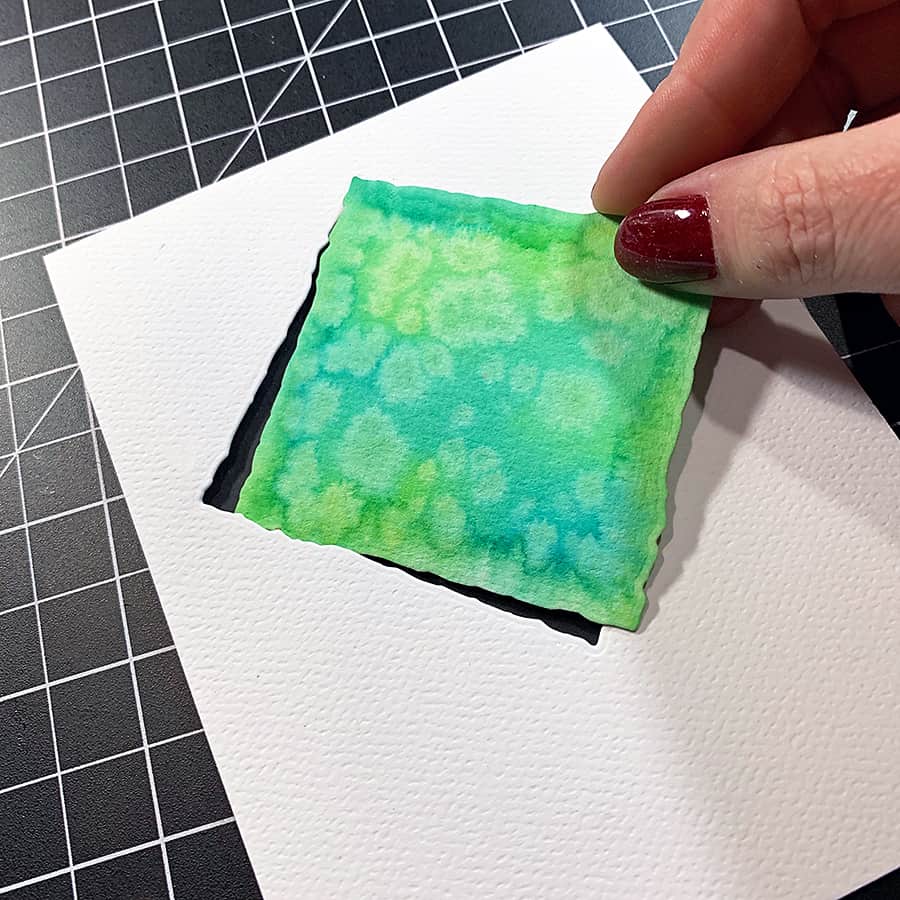 The chipboard butterfly was my favorite, so I inked it up with Memento in Tuxedo Black and laid it aside to dry.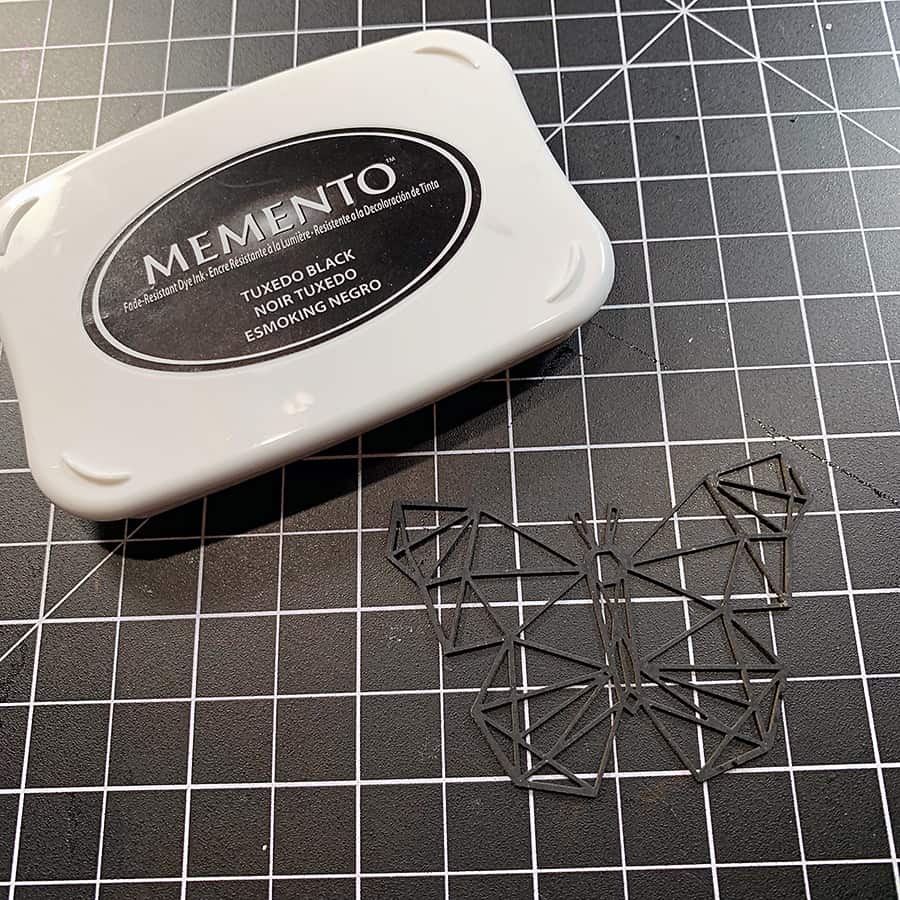 Meanwhile, I heat embossed the sentiment in white on the edge of a piece of black cardstock and trimmed off the strip.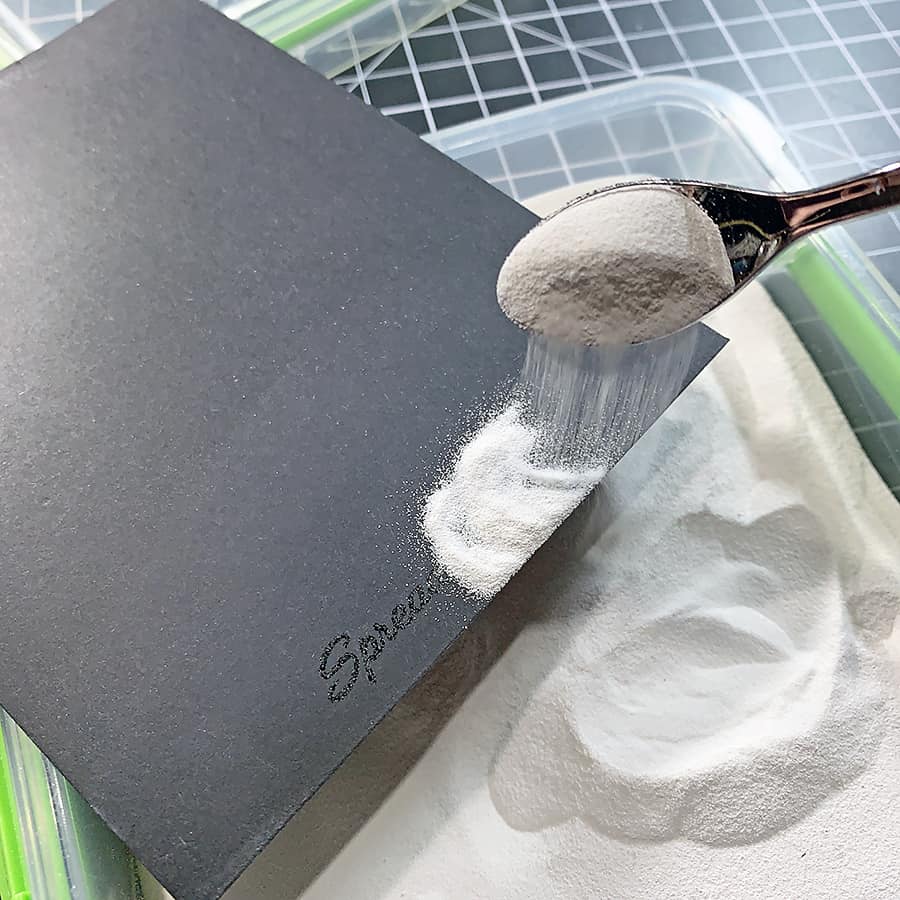 Then, I attached the sentiment flush to my card front with some glue tape and used Nuvo Deluxe Adhesive to adhere the butterfly over the recessed area.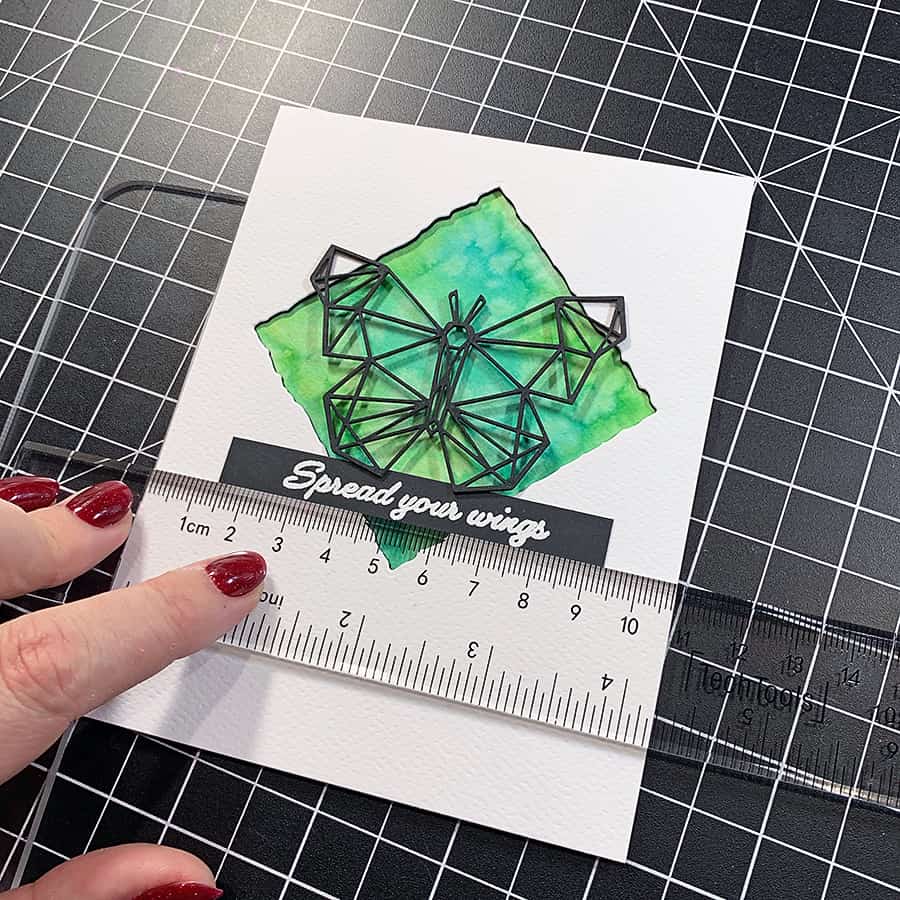 And finally, I added the card front to an A2 base.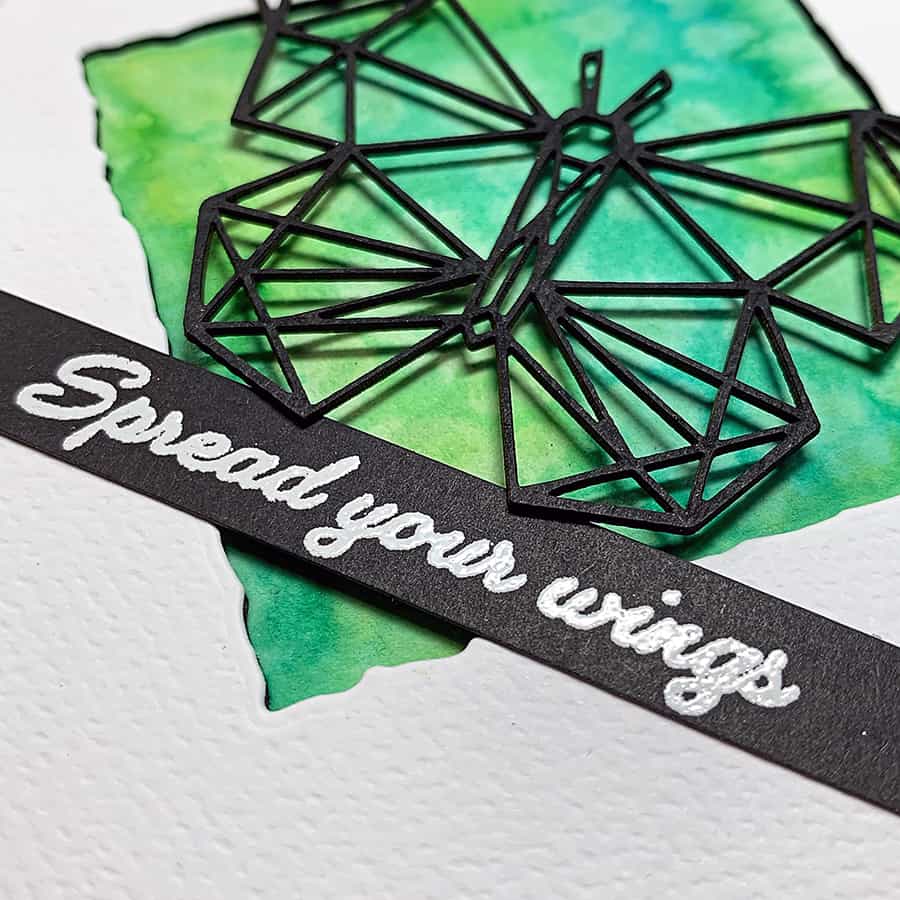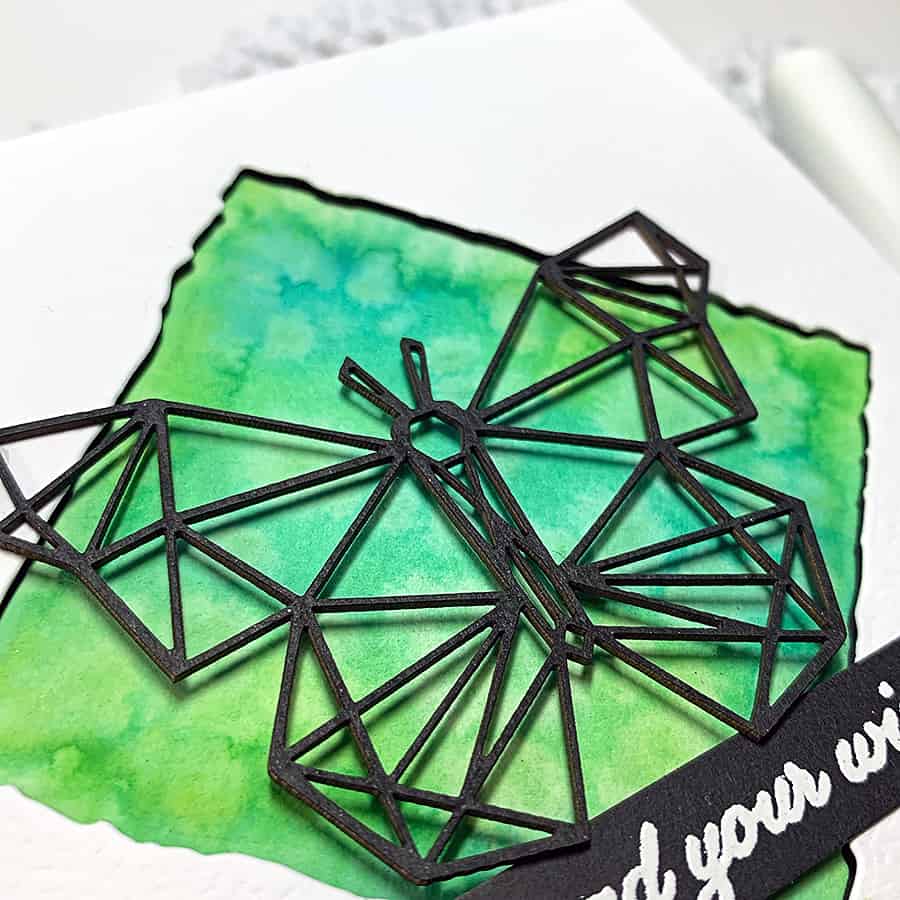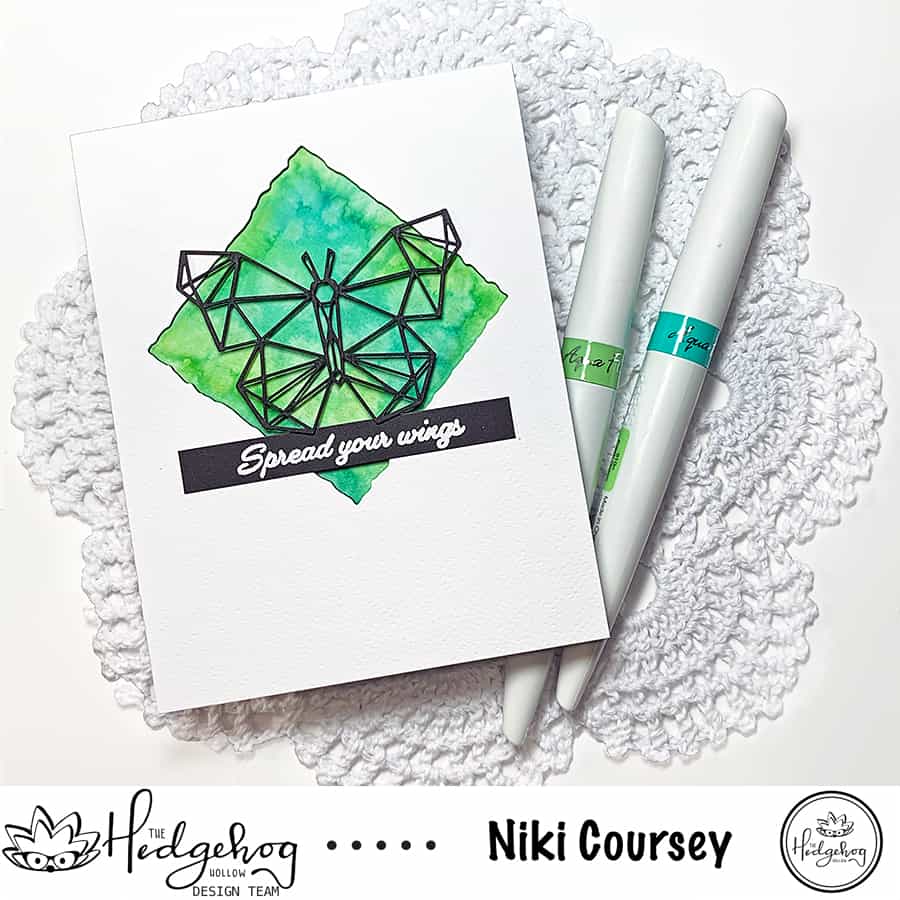 Thanks for reading today! I hope you liked today's card and the neat watercolor effect I did with the salt. Is there a trick you like to use or want to see me use with paints? Let me know below in the comments!