Whimsy Stamps November Release: Winter Lake + Copics
This post contains affiliate links. Read my full disclosure.
Hello! It's day 2 of the Whimsy Stamps November Release, and I have a sweet card for you that I colored with Copic Sketch markers.
I used the new Winter Lake stamp to make the card front; the problem was that it's such a beautiful image, I didn't want to clutter it up with a sentiment! All it needed was a blue mat and some fluffy snowflakes 🙂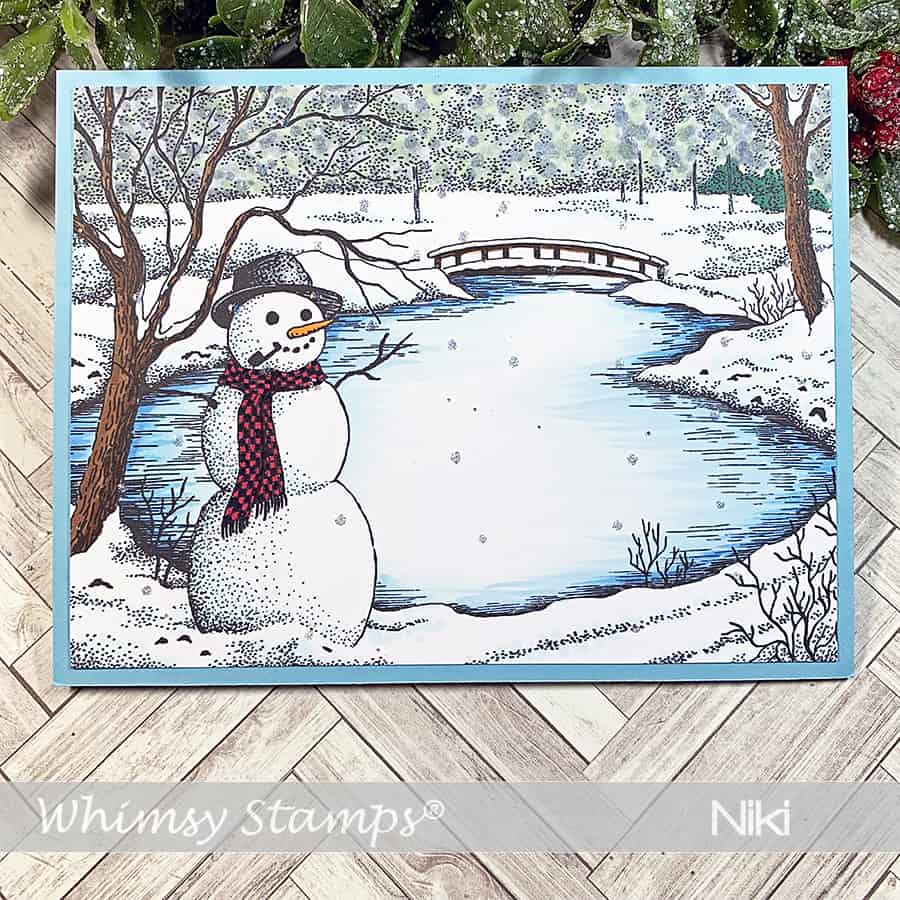 Isn't that gorgeous?! My Copic colors for this lovely card are:
For the snowflakes, I dabbed a few dots of Aleene's Tacky Gel Glue (it dries clear) and dusted the card front with… wait for it… actual loose GLITTER. I know, right?! The AC was off so I took the chance, and I'm so glad I did.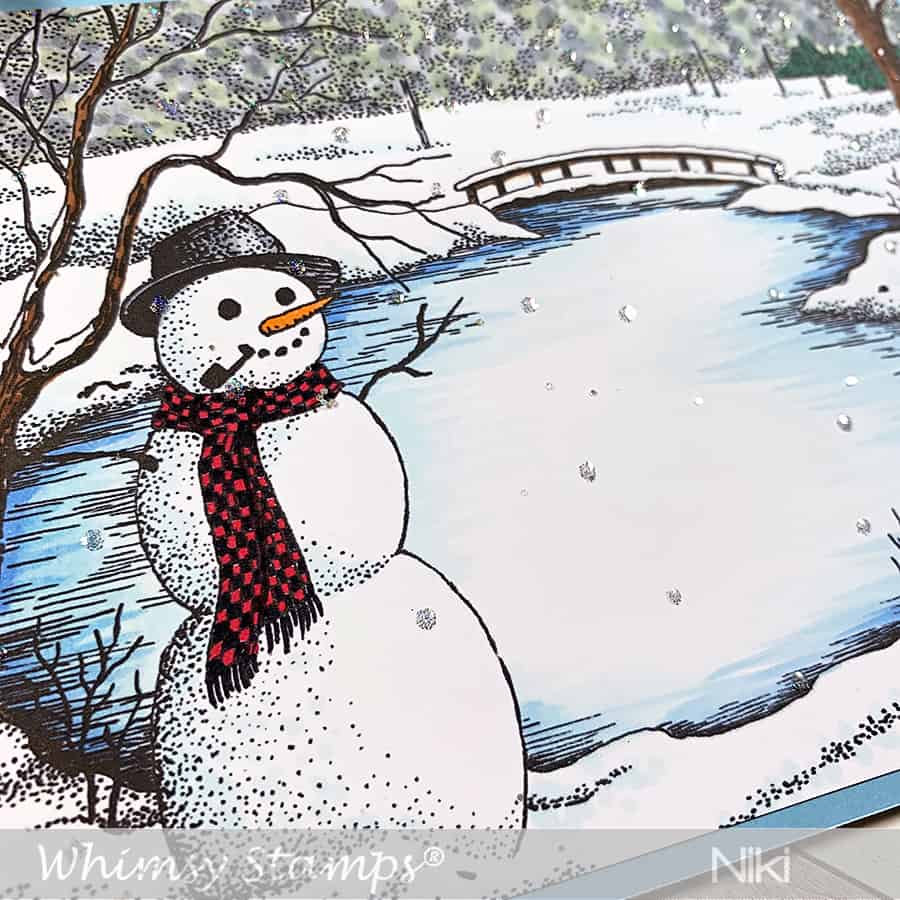 Oh, and here's today's installment of #StuffNikiDoes: I usually put a Post-It note on my desk to record the markers I'm using when I color. So, while I was waiting for the snowflakes to dry (and before I attached the card front to its base), I stuck the note on back of the blue cardstock.
When it was time to take photos, I popped it on the card base with some glue tape. I put the tape on the card base. Didn't give it a second thought as I centered the front. Pressed it down. With the sticky note still on the back. Yep. It's still in there too. Sigh.
Thanks for coming to see my card for the second day of the Whimsy Stamps November Release. Be sure to check out all the beautiful projects featuring the new products on the Whimsy Blog over the next few days!