The Sweetest Holiday Card + Perfect Pearls
This post contains affiliate links. Read my full disclosure.
I have the sweetest holiday card for you today that I created using the November Box from The Hedgehog Hollow.
Both of the fun embellishments in this month's box are red, so I decided to put together a peppermint themed project. I didn't use the Distress Crayon for this particular design, but I did use the Glitter Accents and added a bit of shimmer with some Perfect Pearls.
To make the background, I trimmed a 5-1/2" x 4 1/4" piece from one of the white cardstock sheets in the kit. Next, I stamped the peppermint image from the Sweet House stamp set randomly around the panel with Nuvo Clear Mark Ink. Then, I added on a red Perfect Pearls powder and really worked it into the peppermint images.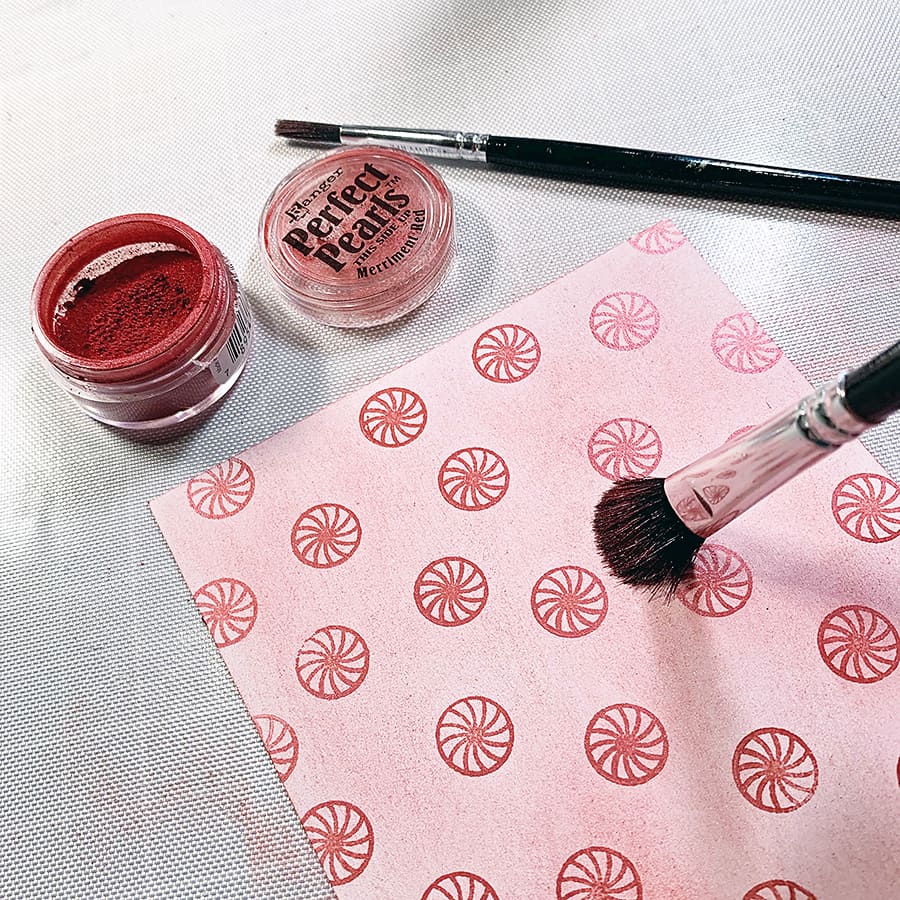 Because the cardstock isn't coated with a fancy finish, the powder creates a dreamy, chalk blended effect when you dust off the excess with a larger brush.
And by dust off, I mean sweep really, really well 🙂 Don't be gentle, whatever ink you used will hang on to the powder perfectly. Keep sweeping until you get a background effect you like. Plus, It helps shine up the peppermints and work the pigment into the paper fibers so there's no transfer to your fingers.
Next I stamped two candy canes on a separate piece of white cardstock and colored the stripes with an Apple Red Aqua Flow Pen. I love the vibrancy of these pens. I use them whenever I can to color.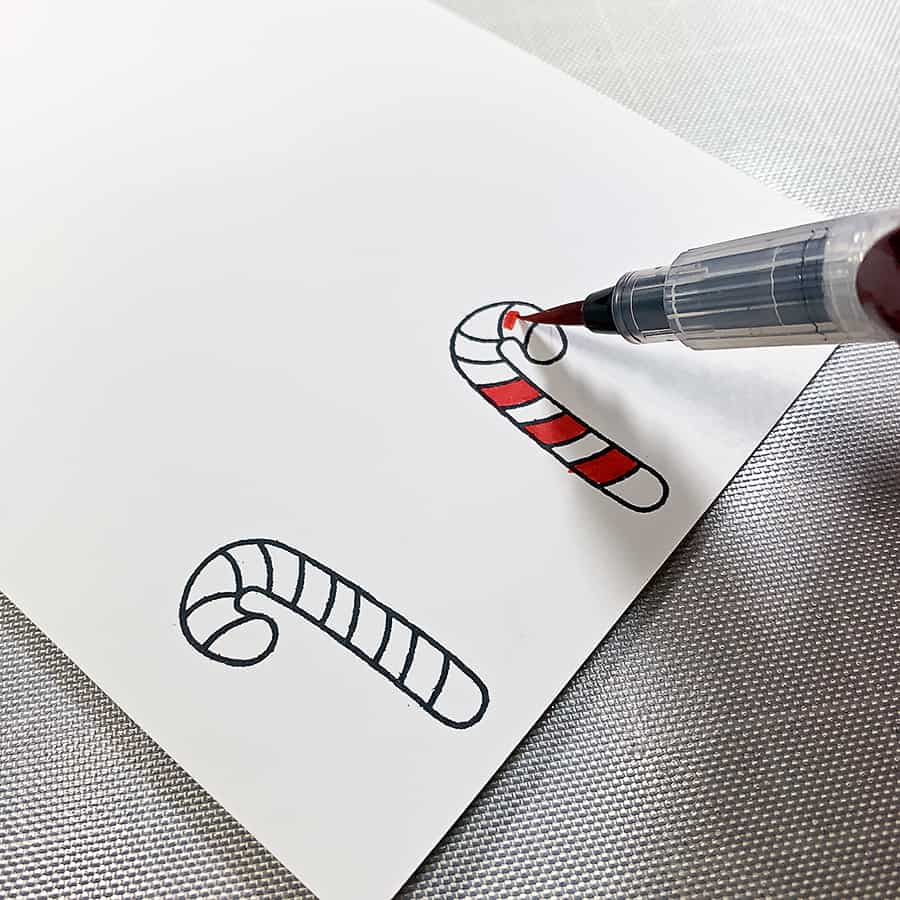 Once the candy canes are dry, fussy cut them out on the line and edge them with a black marker to make them all pretty. Criss-cross them and adhere with a dab of Glue.
Then, stamp your sentiment on a black cardstock strip and heat emboss in white detail powder to make it pop.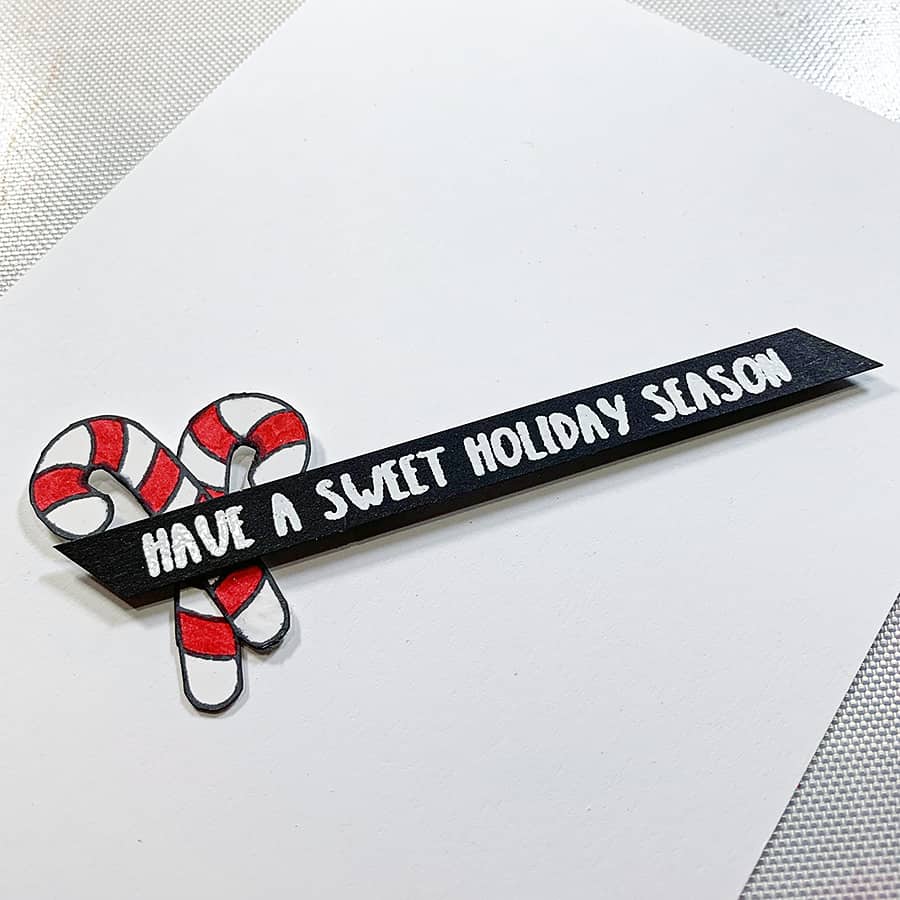 Attach the sentiment and the candy canes to your card front with some Foam Squares. Trim your shimmery peppermint cardstock to 5-1/4" x 4" and layer it over an A2 sized piece of red cardstock. Then, adhere your card front to an A2 card base.
To finish off the card, add dots of the glitter glue to the center of the peppermints and set aside to dry.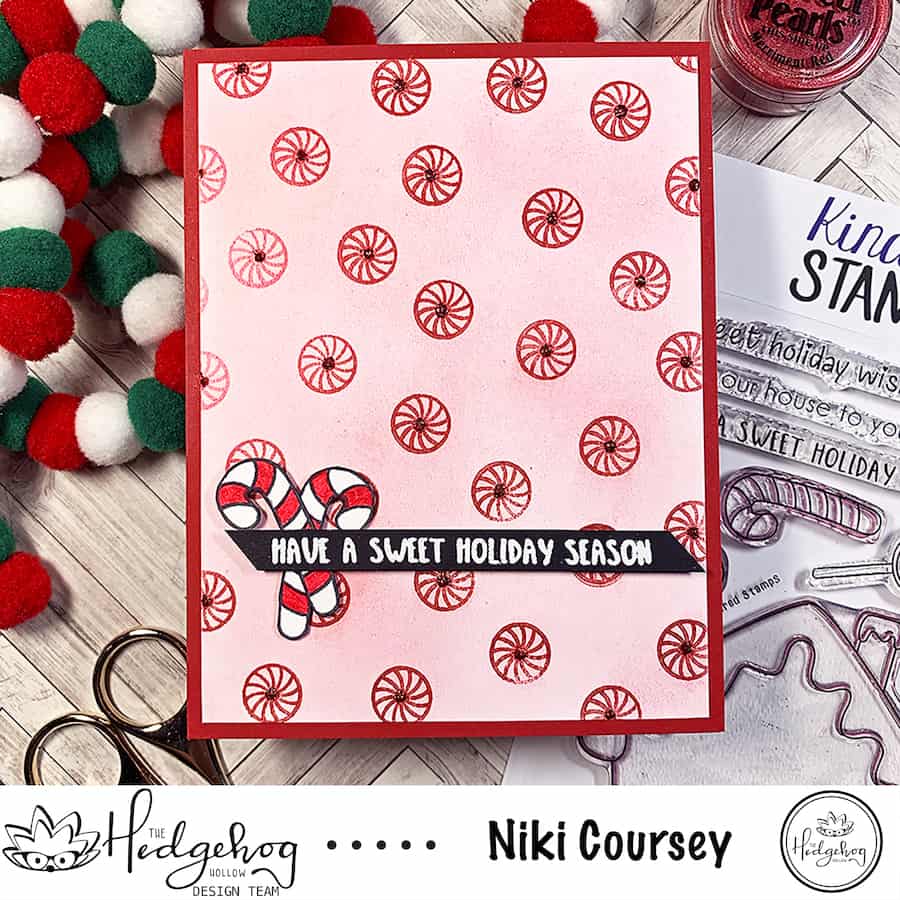 Thanks for reading today! By the way, it's time for the December Box over at The Hedgehog Hollow (and the sponsor is Pretty Pink Posh!), so head on over and sign up before it sells out!
Have a wonderful Thanksgiving!