CutCardStock DIY Wedding Blog Hop + Monogrammed Thank You Notes
This post contains affiliate links. Read my full disclosure.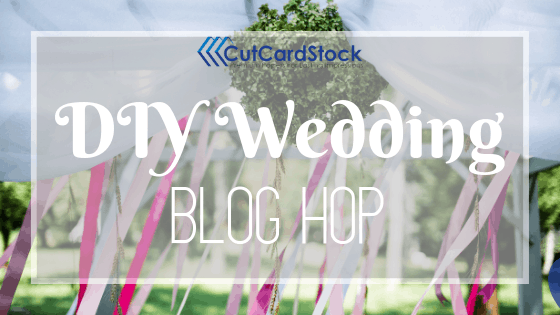 Hello and welcome to the last stop on the CutCardstock DIY Wedding Blog Hop! You should have gotten here by way of Annie's blog, but in case you didn't, the full Blog Hop list is below for your convenience.
For my project today, I made a stack of monogrammed thank you notes to share with you. These are pretty easy and quick to put together using a Glimmer Hot Foil system from Spellbinders and your favorite die cutting machine (mine is the Big Shot Express).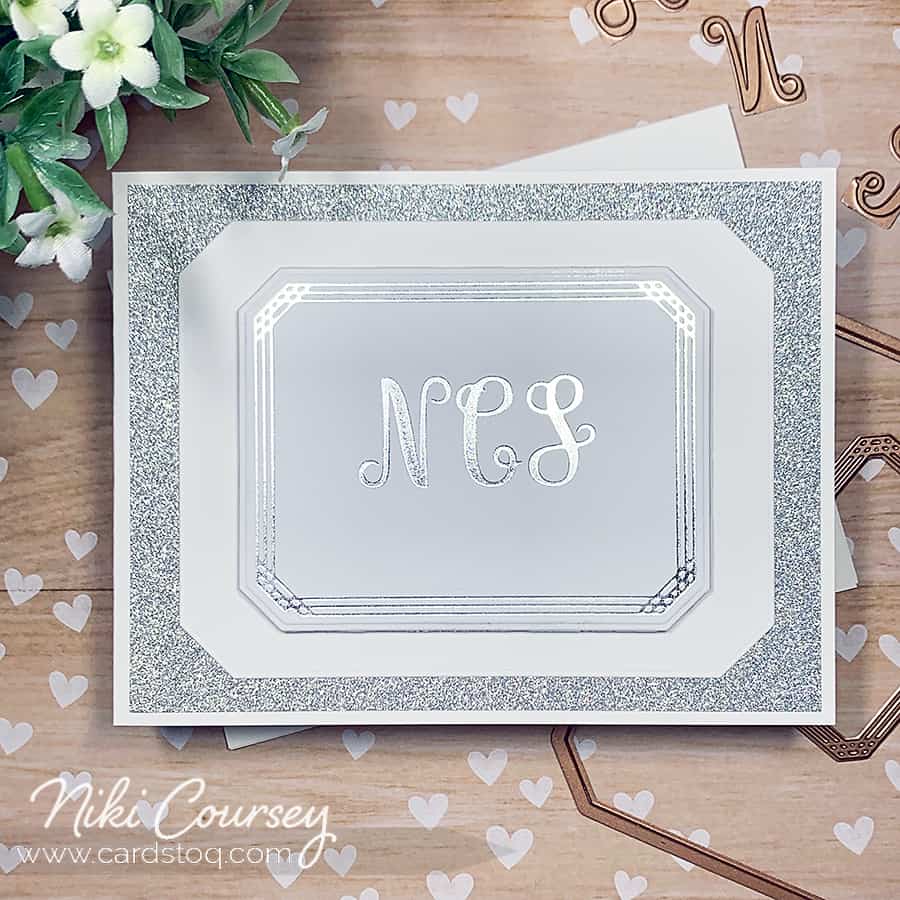 To get everything on straight, I made sure to use a piece of cardstock larger than what I needed and taped the monogram letters together with a lick of Post-It® Tape so they'd stay still while I was heat pressing them. The frame plates are called Gilded Nested Rectangles, and the letters are called Elegant Monograms.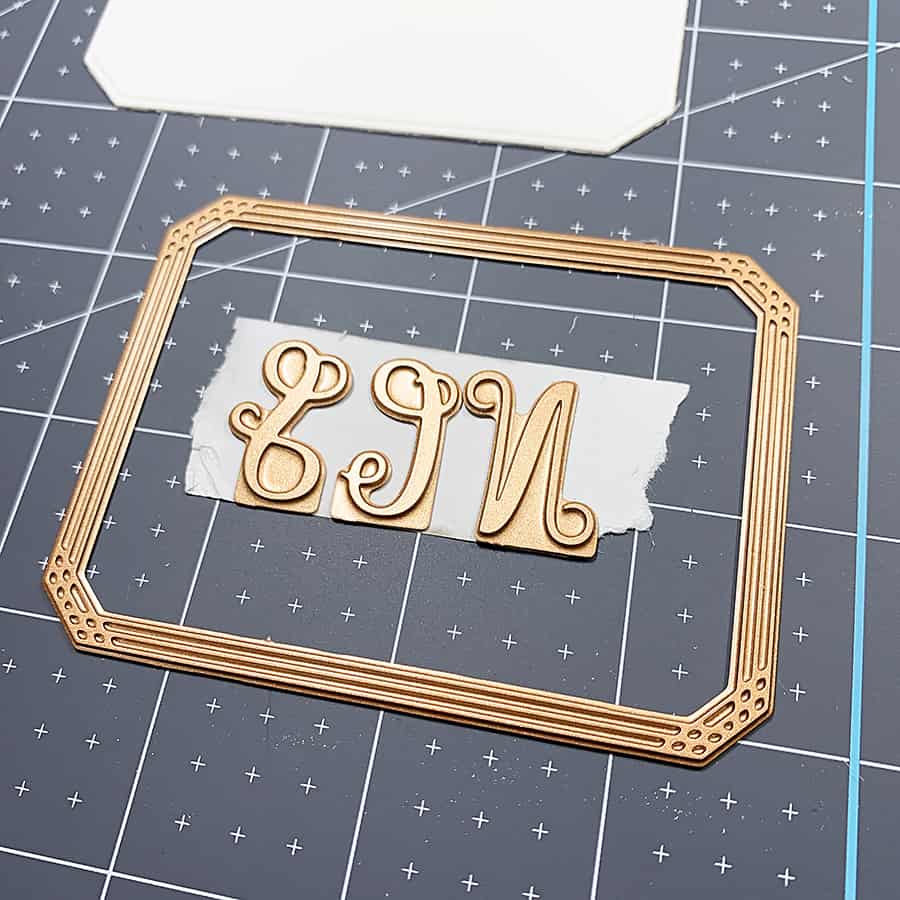 I followed the instructions for the Glimmer system to press my design. It does get very hot, but the Post-It® tape held up like a champ through six cards. The cardstock I used for these is the Savoy 100% Cotton cardstock for letterpress, and it's lovely.
I ran it through with just the glimmer plates to show you the letterpress effect, since it's difficult to see on the finished card.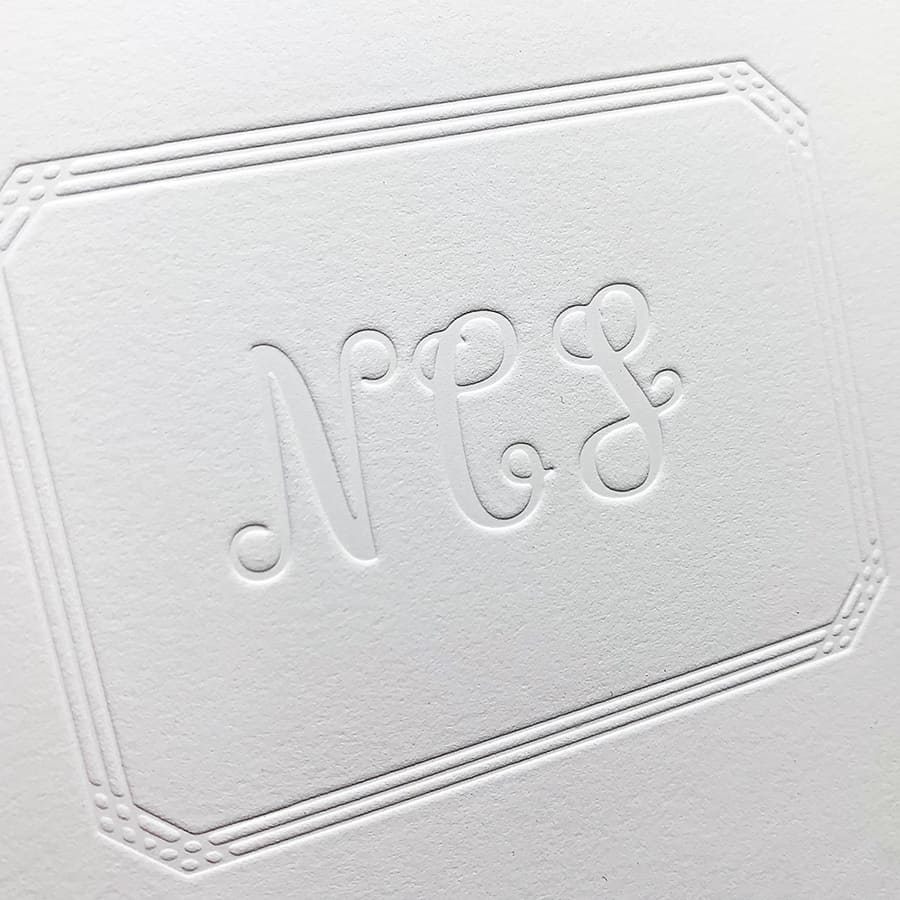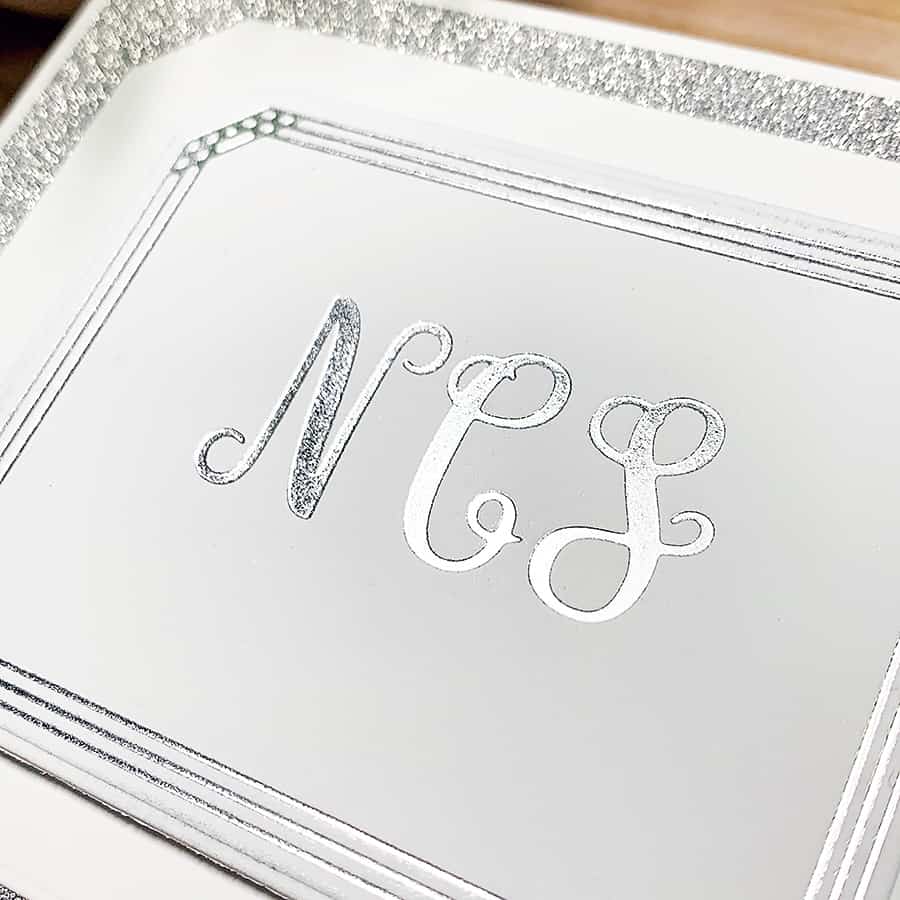 Once everything was foiled, I die cut out the pieces with the Gilded Nested Rectangles matching dies from Spellbinders. Then, I layered the foil panel over a bigger white piece with foam squares and adhered it to a 5.25 x 4-inch piece of Silver Mirrisparkle.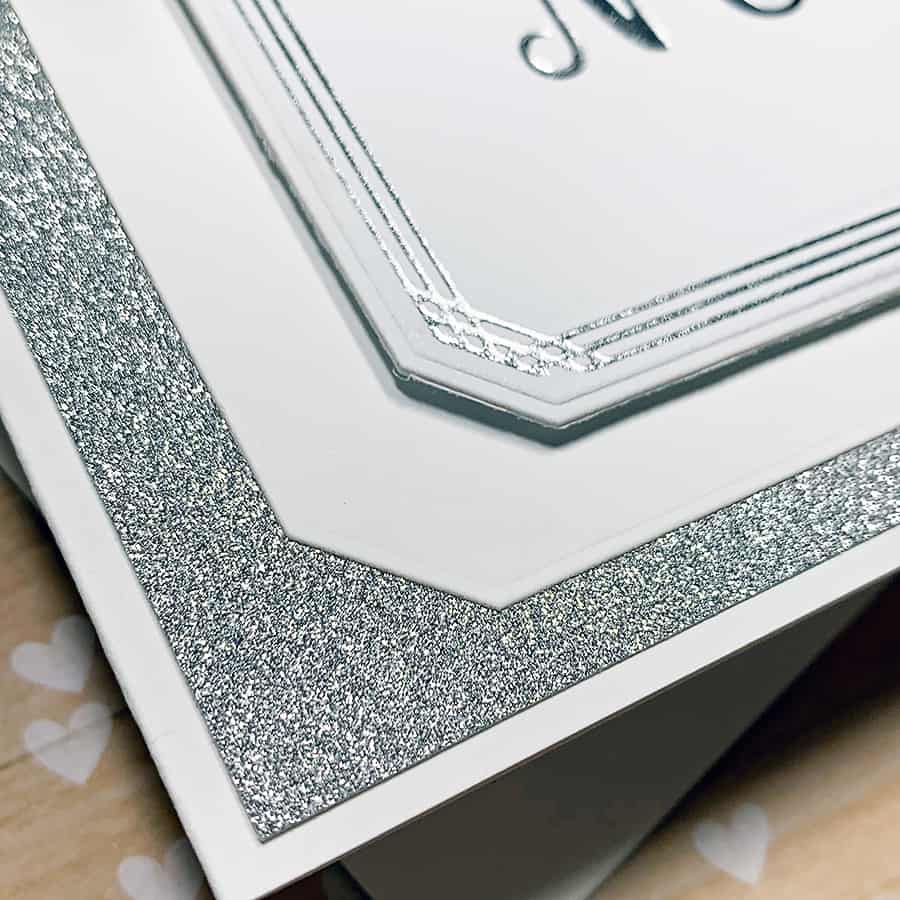 Don't you just love that glitter?! All was left was to mount the card front to a card base… and then do it six more times 🙂
Prize Alert!
If you haven't commented on all the posts in the hop yet, be sure to get it done to be eligible for the $40 gift card to CutCardStock.com!
Thank you so much for joining me today. I hope you give these monogrammed thank you notes a whirl!
Did you miss any stops on the hop? No worries! The complete list is below for your perusal. Enjoy!
Samantha Ziegenfuß
Hannah Rubenstahl
Ana Anderson
Niki Coursey << you are here