Paper Door: A Holiday Wine Bottle Shaker Tag
This post contains affiliate links. Read my full disclosure.
Happy Thanksgiving! I have a great project for you to make this afternoon while everyone else is napping or watching tv – holiday wine bottle shaker tags!
If you gift wine or champagne for the holidays, this tag is sure to come in handy to dress up your bottles.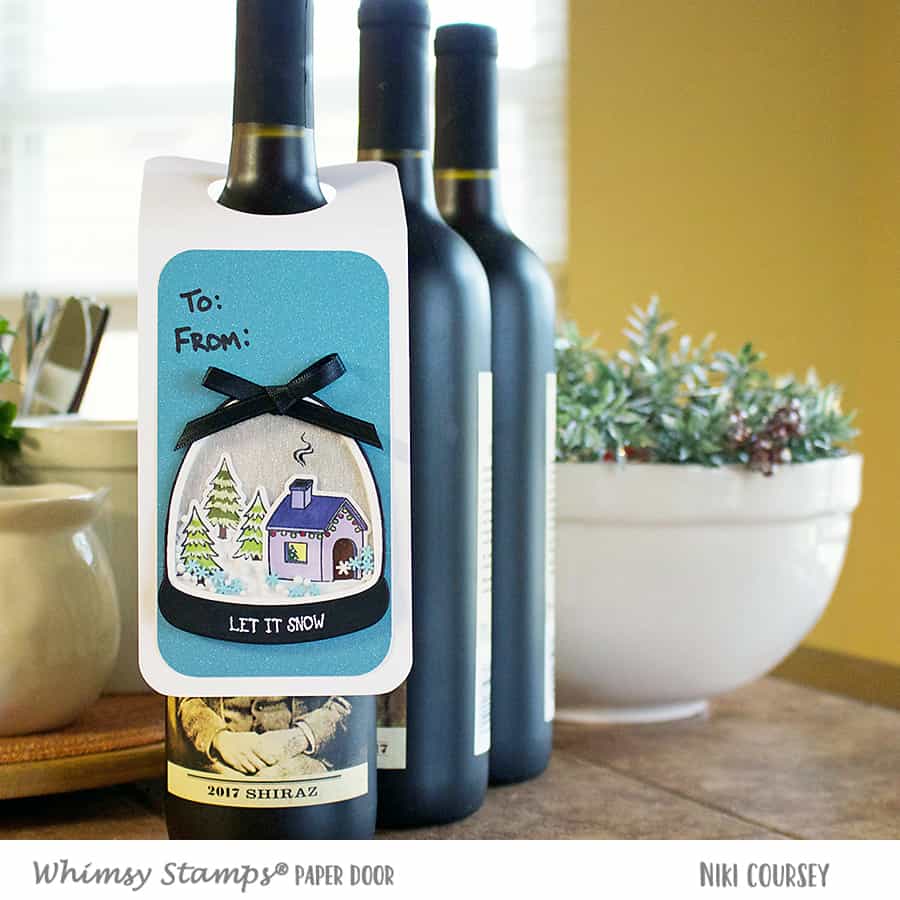 I created the shaker using the November Paper Door kit from Whimsy Stamps. Everything you need, save for the foam tape and embossing stuff, is in there! I stamped, colored and arranged my scene inside the shaker window, flipped it over and poured in some of the shaker filler.
I love the little snowballs 🙂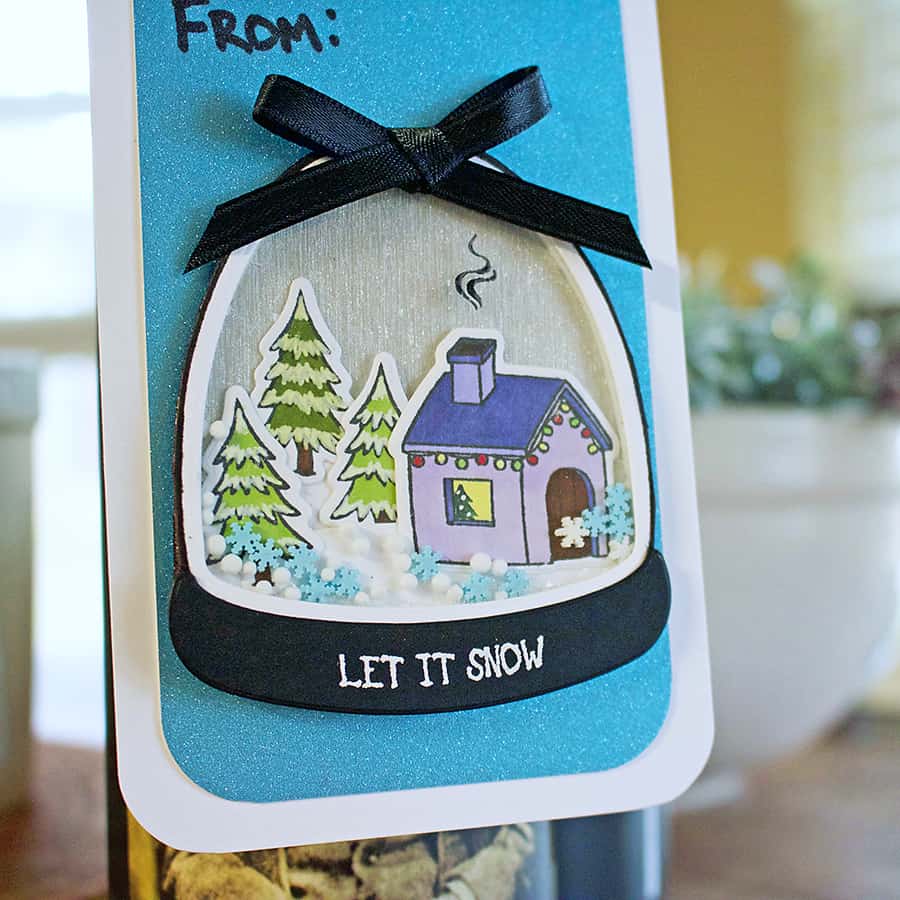 Then, I cut an 8.5" x 4" from the white cardstock, and a 5.5" x 3" rectangle from the shimmery blue cardstock. After rounding the corners, I scored the white piece 2" from the top, and punched a hole with a 2" circle punch above the score line. Below the score line, I centered and adhered the blue cardstock.
Next, I added the "to" and "from" with a Sharpie and attached my shaker. And to finish off, I added a smart little black bow.
Oh, I almost forgot: Whimsy Stamps has a great sale on this weekend – head over to pick up your favorite goodies ASAP!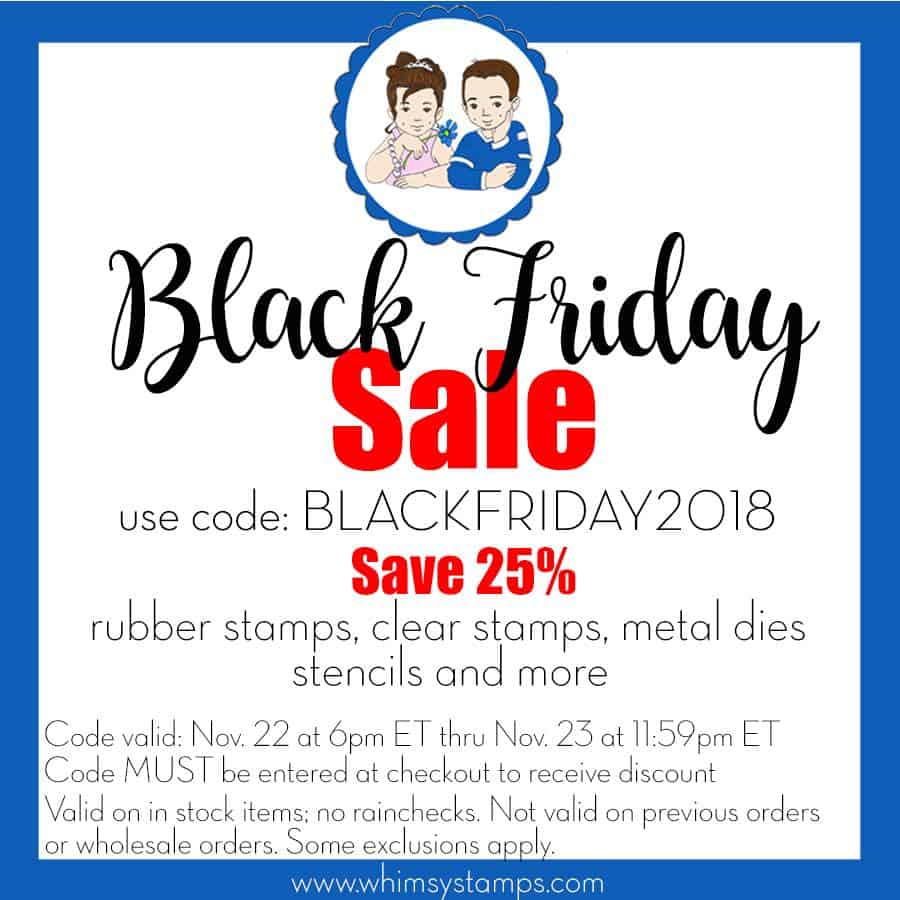 Enjoy the holiday and happy shopping tomorrow!