Merry Christmas + Distress Crayon Emboss Resist
This post contains affiliate links. Read my full disclosure.
Can you believe it's almost December already? It seems like time flies after Halloween is over. One minute it's pumpkin spice, then all of a sudden it's peppermint. 🙂
Today I have another card for you that I made with the November box. I really wanted to use the Distress Crayon that came with it, so I decided to make an emboss resist background.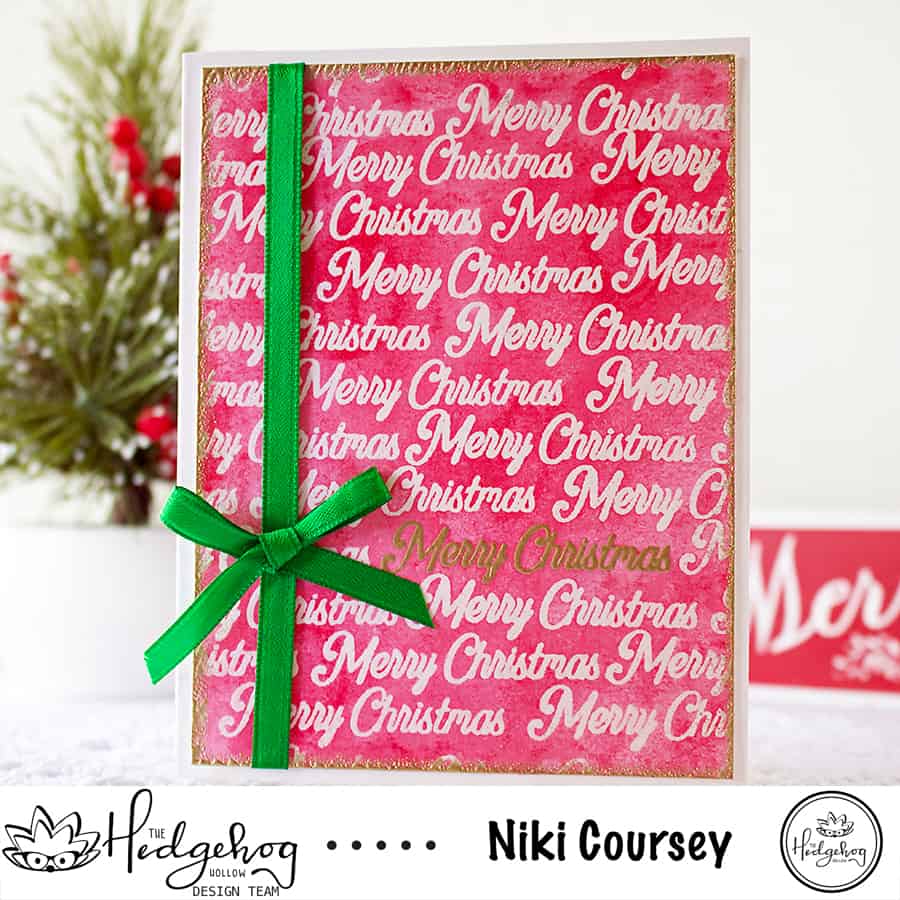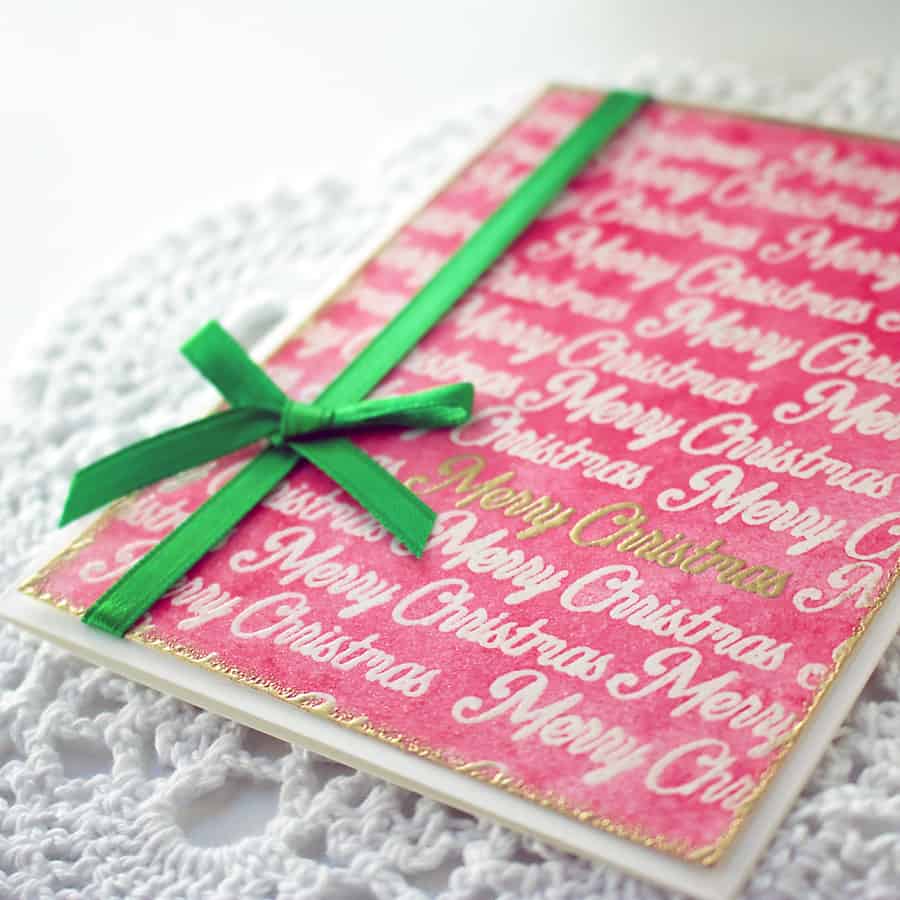 I have a quick video for you today; I lost the first half due to some technical difficulties but I have the most important part to share. Watch the video below to see how easy it is to work with Distress Crayons – I'd love to see what kinds of background ideas you come up with, too!