Clean and Simple Wreath Christmas Card
This post contains affiliate links. Read my full disclosure.
I couldn't wait to make this wreath Christmas card.
I already picked up my supplies for my Christmas card endeavors this year, in the hopes that I would actually be finished making them in time to send them out over the holidays so they could, you know, get there before the man in the red suit does.
I'm going for fast and flat this year since I send cards to Canada… and the postage is directly proportional to the number of layers I use.  
Which brings me to today's die cut wonder: a lovely wreath die that you can cut several layers with to create the perfect sized wreath to hang on the front of a card.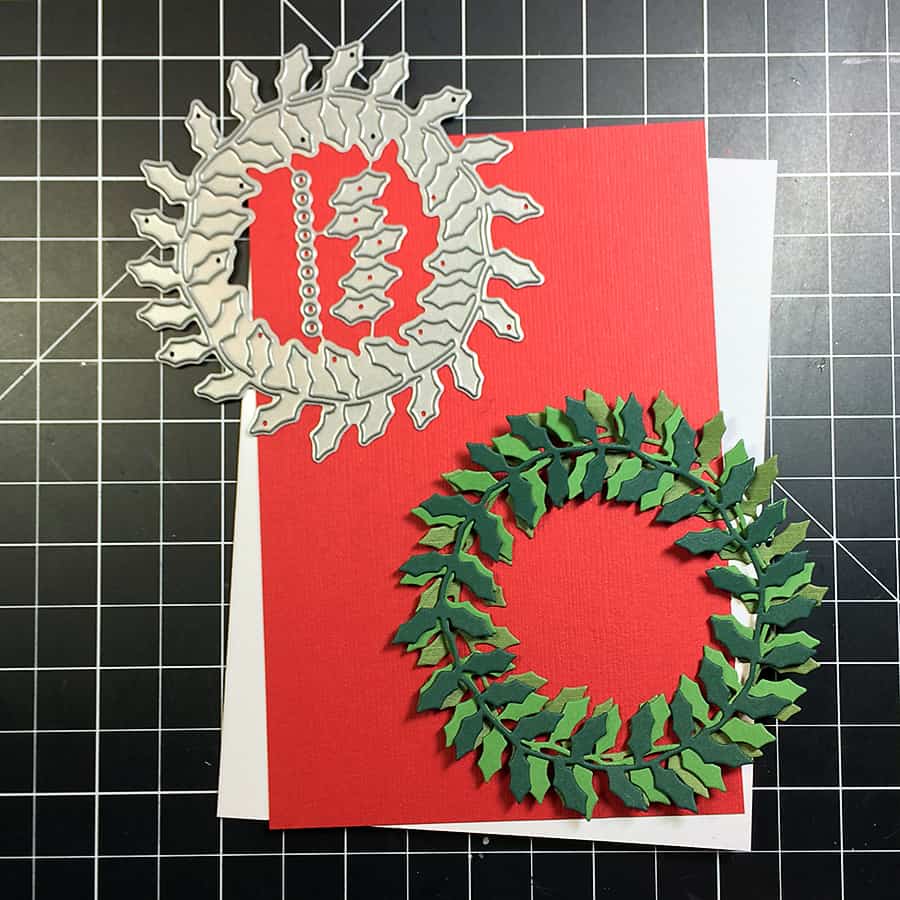 It even comes with extra holly leaf and berry cuts. I didn't use them for my card today, though. I opted for a few self-adhesive gems. Also, I only cut three layers for my wreath because I didn't want to add too much bulk… but you can cut a bunch of these and make it a large fluffy embellishment.
(Edit: You may need to Google this die – I cannot find a good link to anywhere that has it in stock, except for one eBay listing. BUT – Memory Box makes several wreath dies that are great stand-ins.)
For the sentiment, I used my MISTI and Versamark ink to align and stamp; then heat embossed the image with some detail white powder. If you're like me and can't stamp a straight sentiment to save your life, then this thing is a godsend.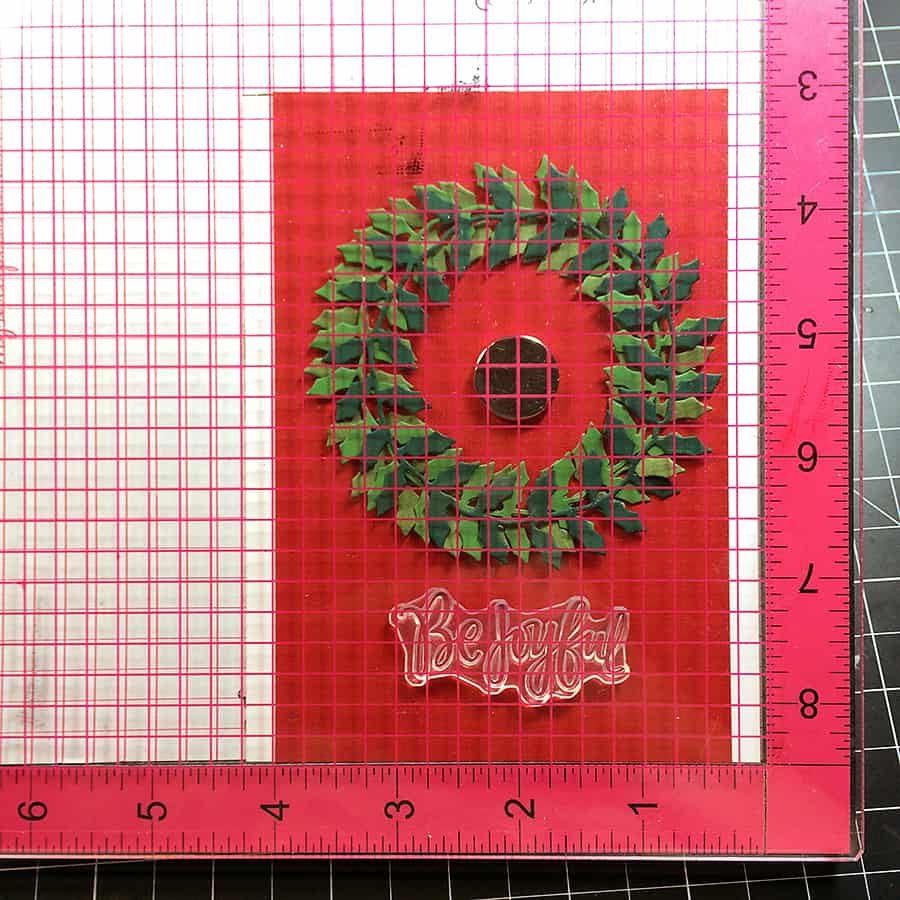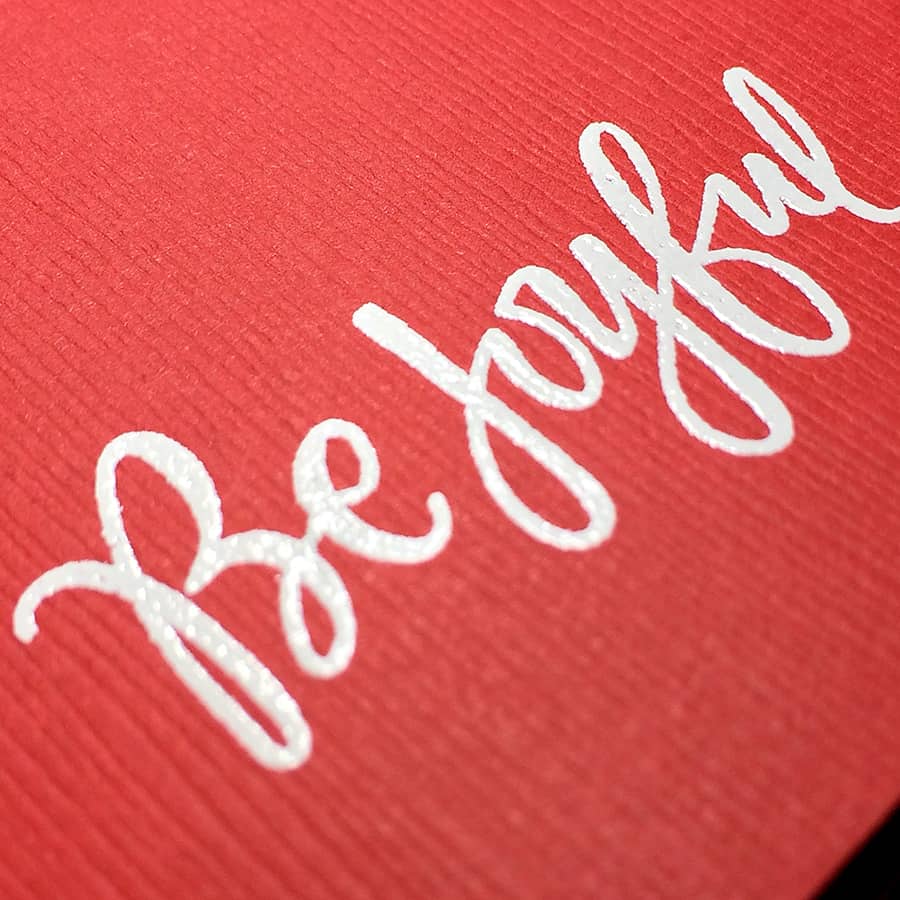 You know how you can use a cornstarch bomb ("anti-static pouch") to dust your card before you sprinkle on the embossing powder, but if you use it on dark papers it ends up a bit like a haze around your embossing?
There is this fantastic glitter-clean-up roller from Martha Stewart Crafts that cleans up the leftover haze when you are done embossing. I'll link it in the ingredients section 🙂
Of course, with great power comes great responsibility – the rubbery roller is rather grippy, so roll slowly my friend, lest you inadvertently curl your cardstock.
To finish up my card, I adhered some assorted gems.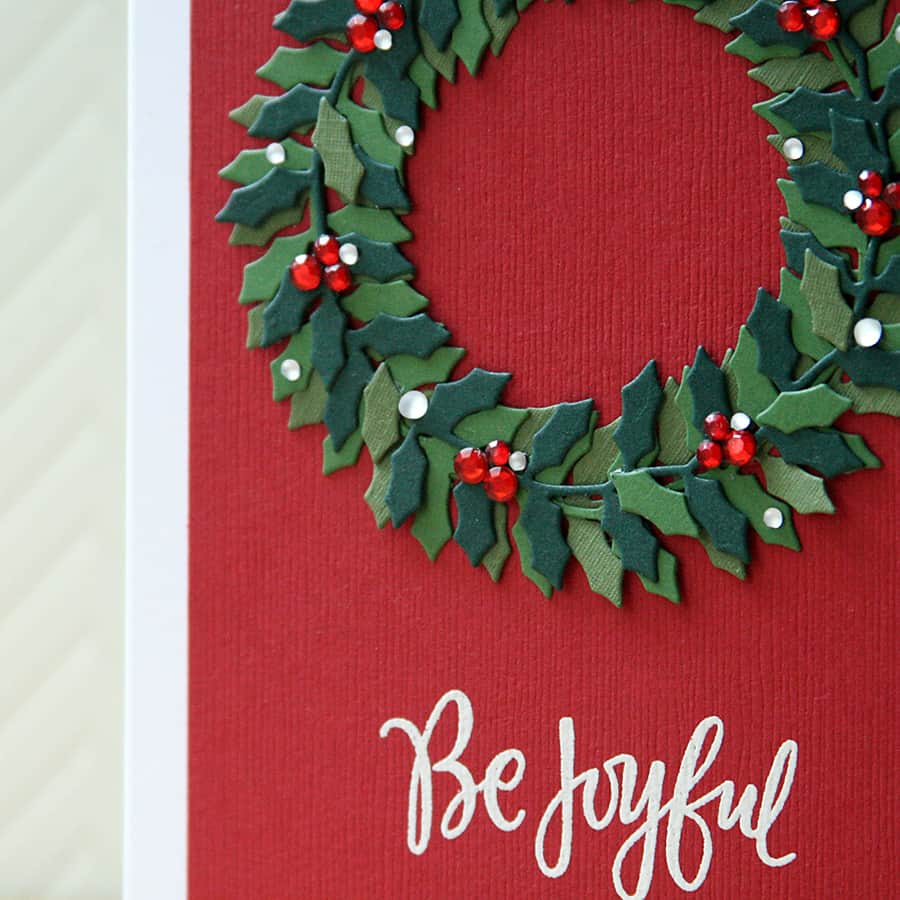 And that's it! Super fast and easy wreath Christmas card to mass produce.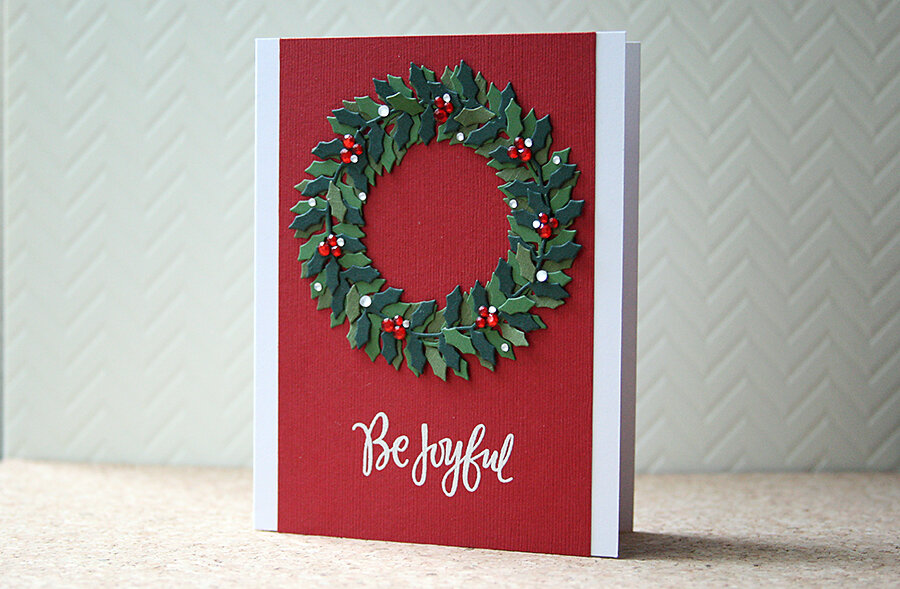 Thanks for stopping in to see my wreath Christmas card!
What kinds of holiday cards do you make? Comment below and let me know if you like to make super complicated designs or something short and sweet!