A Colorful Card, Picture Wall Style
This post contains affiliate links. Read my full disclosure.
The Papertrey May Blog Hop Challenge caught my eye this month – well, actually it was this inspiration picture: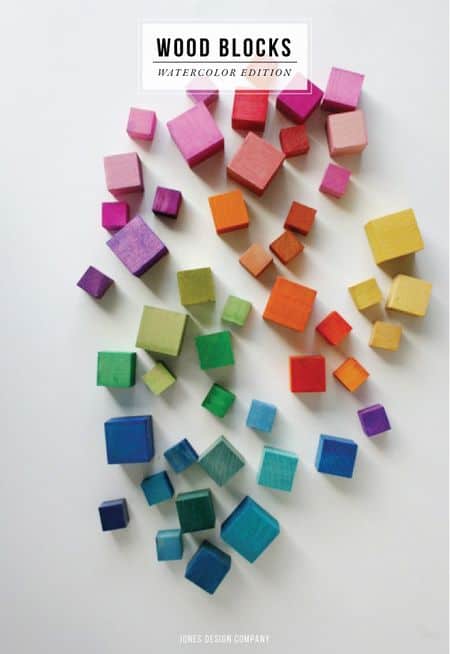 I just love those colors! I needed to incorporate some elements from this photo into my card for the challenge; the first thing that came to mind was watercolor art. I didn't have the time to start painting this afternoon though, but I knew I wanted to do something with the square shapes and rainbow hues.
I have snooped around at home decor ideas on Pinterest lately, and the photo walls that people make are just fabulous! I decided that I would use a similar type of layout for my card: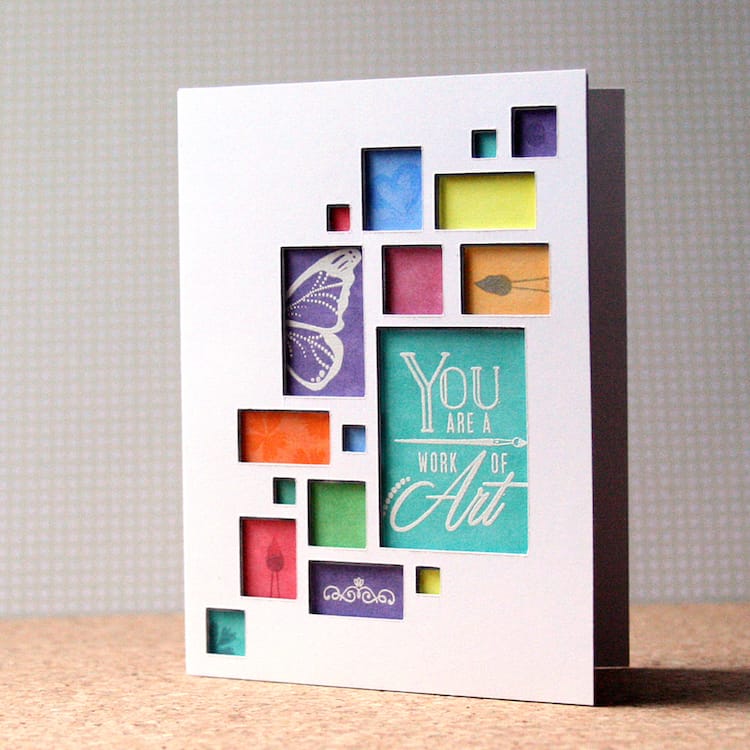 I used my Silhouette CAMEO software to lay out where the "pictures" would be on a 4.25 x 5.5 card front, then duplicated my design so I would have two panels, and cut them from a half sheet of 110b white cardstock.
In case you want to try this out yourself, here is the cut file for you to use with your Silhouette or Cricut machine (you may need to set it up to double cut if you want to use thick paper like I did):
Once the machine was finished, I peeled the paper carefully off the mat and cut it in half to make two identical panels. I kept the better one for the front of my card, and using a Copic N04 (gray) marker, colored all around the openings of the second, not-so-great panel.
Then, I used the not-so-great panel to lightly trace inside the frames onto my card base with a pencil. Finally, I used the gray outlined panel to create a little shadowing by layering it a bit offset behind my good panel and adhering them both together.
I broke out my Copics and did a quick coloring job – I was looking for a streaky finish, much like the streakiness on the wooden blocks in the inspiration picture. Once that was done, I added a little "art" to some of the colored areas to give it that photo wall feel.
I did it with Papertrey's You're a Masterpiece stamp set that came in the Masterpiece Make It Market kit, white embossing powder, light gray ink, and some with just a little watermark ink. A few thin foam squares later, and I had my pictures all hung 🙂
Thanks for stopping by!