Hedgehog Hollow December Box: Champagne and Sequins
This post contains affiliate links. Read my full disclosure.
Hello! I have some champagne and sequins to share with you today. Well, not actual champagne, but definitely sequins. There's nothing I love more in the decor this time of year than all the glitter and shine. It just seems to make everything that much brighter, you know?
I made a similar card to this one with a Christmas theme several weeks back, and I loved how it turned out. I decided I'd try the same technique with the New Year's theme of the December Box from The Hedgehog Hollow.
Getting Started
To put it together, you'll need a 5-1/2 x 4-1/4" piece of the silver mirror cardstock, a 5-3/8"x 4-1/8" of white, and a card base.
I stamped and die cut the champagne glasses first. Before I set out to color them, I traced them very lightly on the white cardstock so I could do the sequins while the glasses were drying. Using the outlines, I stamped the sentiment in Memento Tuxedo Black.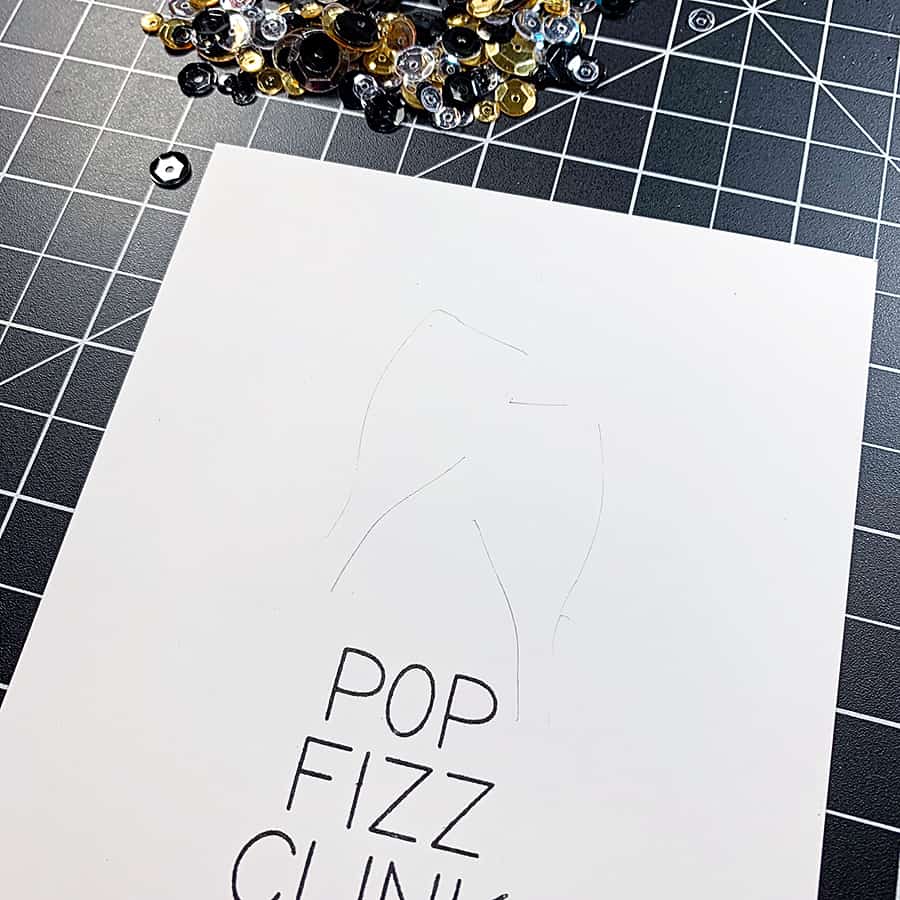 Next, I colored the drink portion in with a Copic marker in E81 (Ivory). To make them sparkly, I added some gold with an AquaFlow Pen in Midas Touch. Then, I coated the glasses with Nuvo Crystal Glaze and set them aside to dry.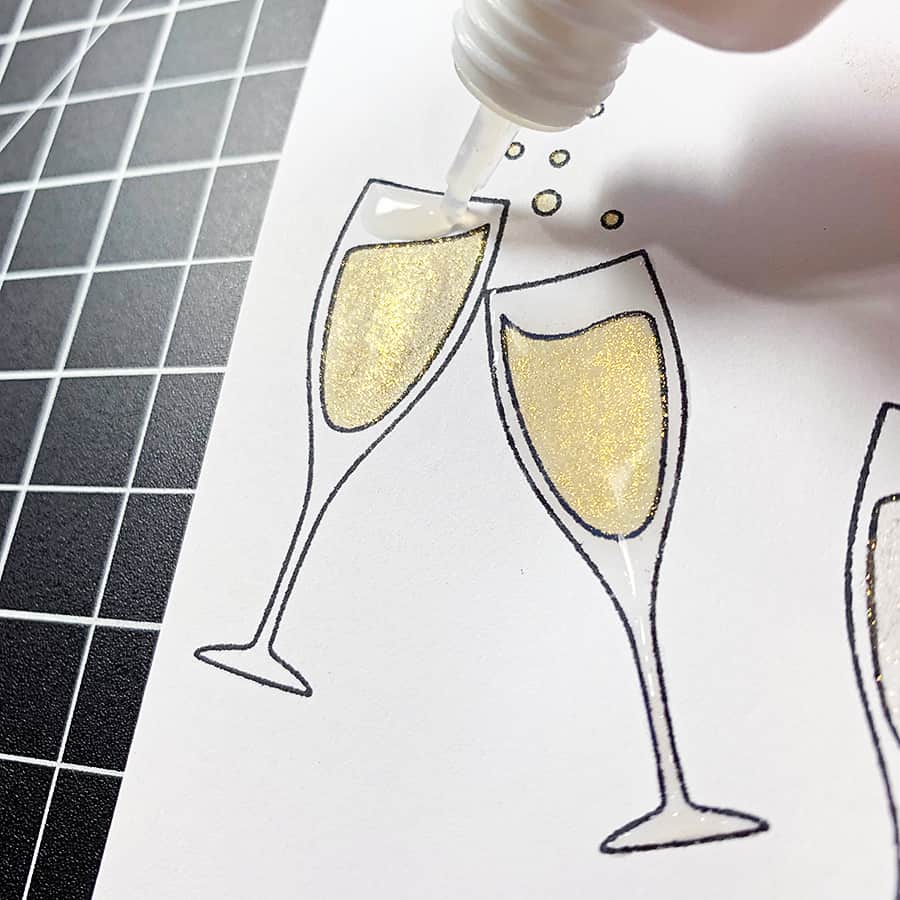 Add the Sequins
Meanwhile, I started adhering different sizes of sequins with Glossy Accents. I made sure to overlap some into the champagne areas to add a bit of dimension.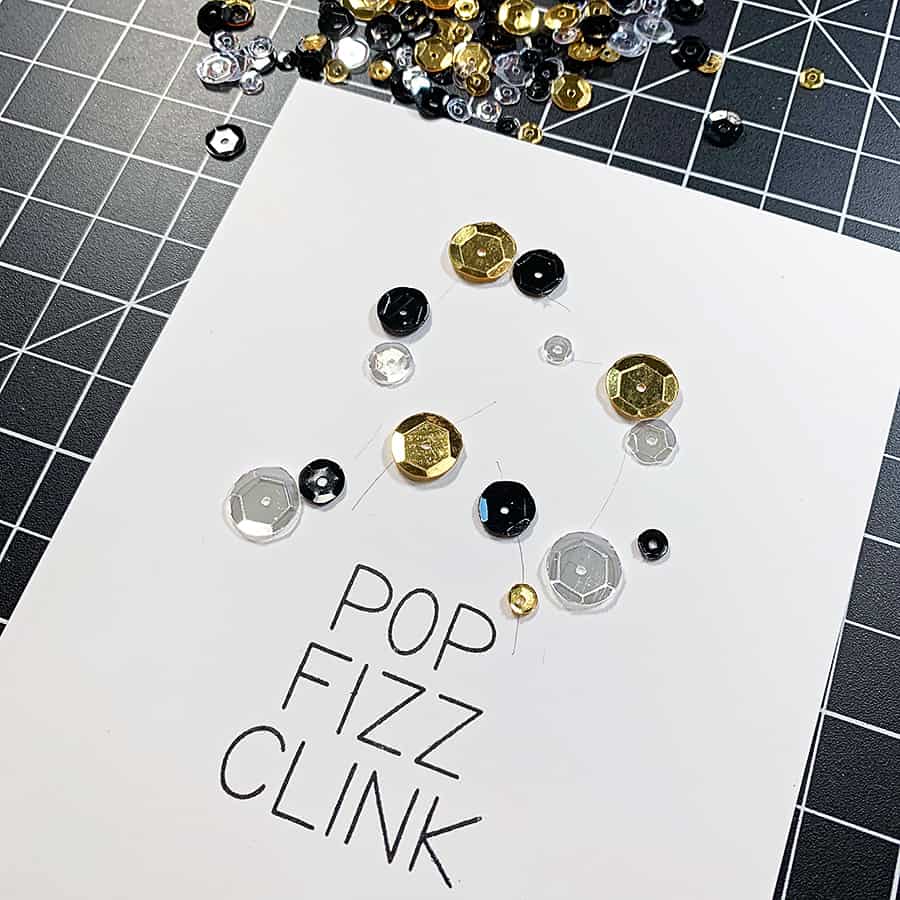 Once the glasses were dry, I popped them up on the card with some foam squares.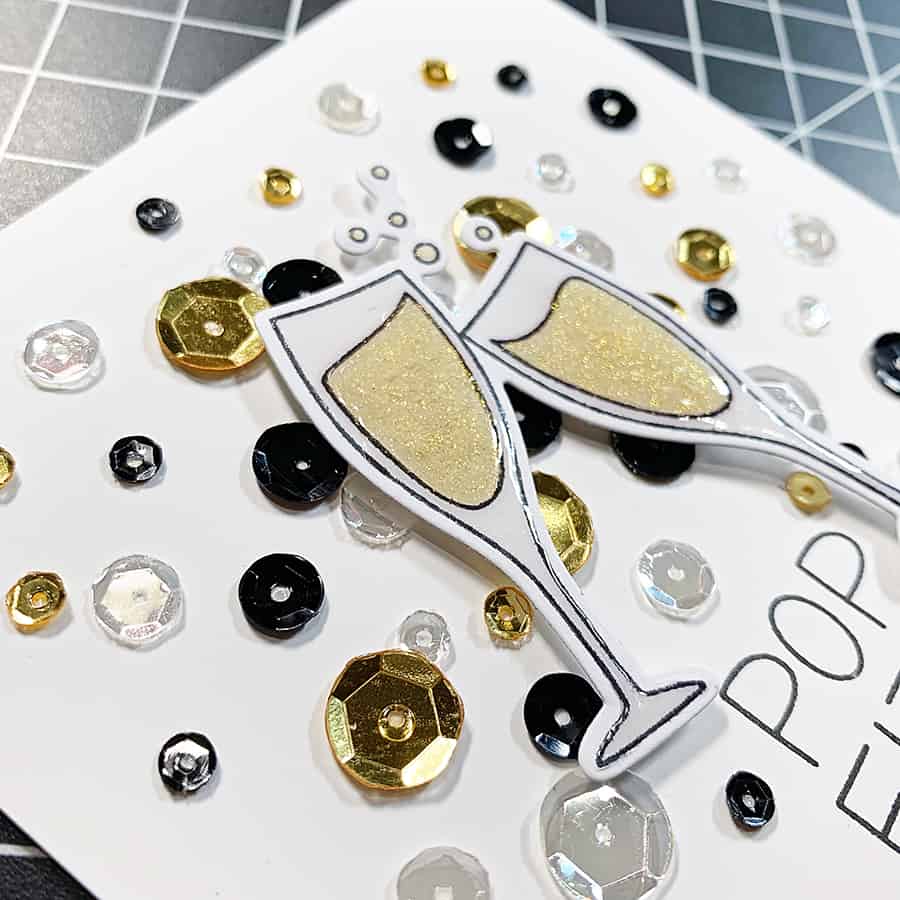 Putting It All Together
Then, I layered my mirror cardstock over the card base and attached my card front on top. And to finish off, I filled in some of the background areas with more assorted sequins.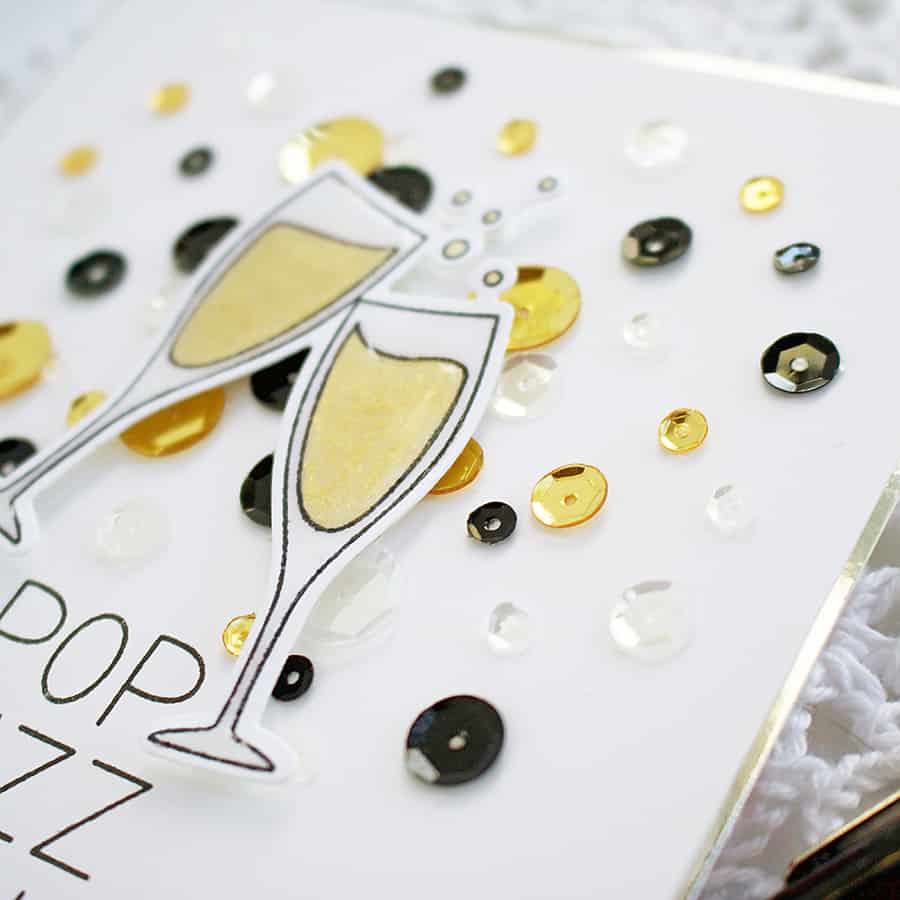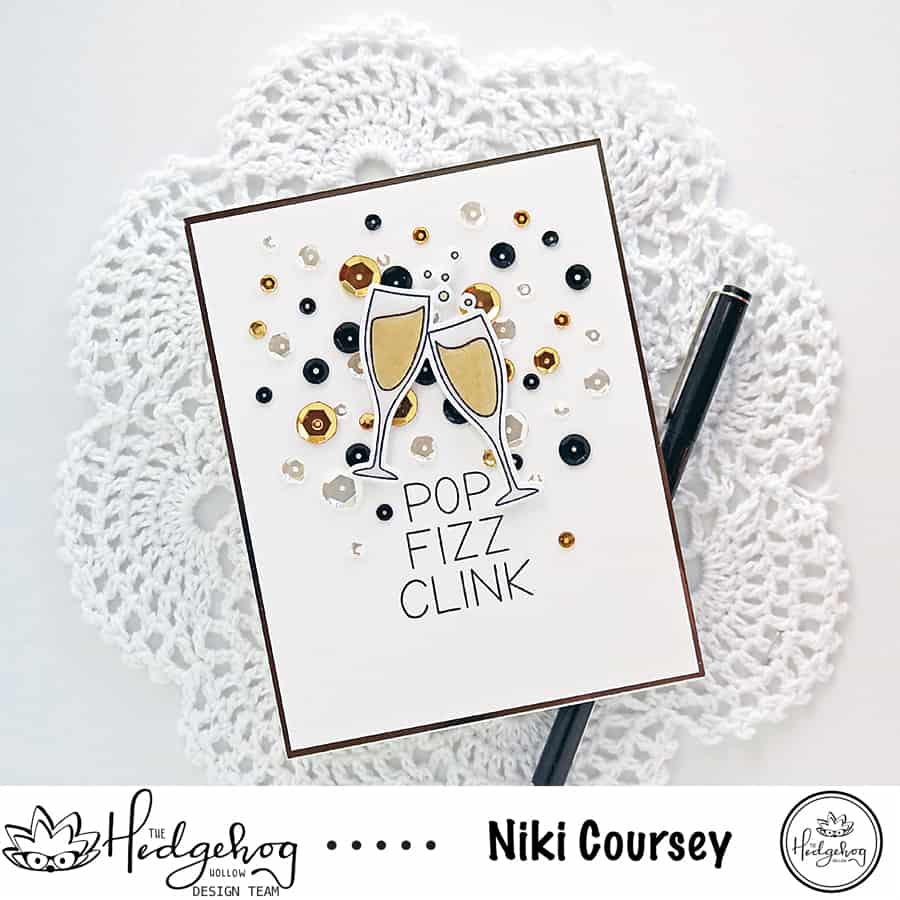 Thank you so much for reading today! I hope you enjoyed the champagne and sequins – have a fabulous (and sparkly) week!