CardMaker Magazine & Quietfire Design Blog Hop
This post contains affiliate links. Read my full disclosure.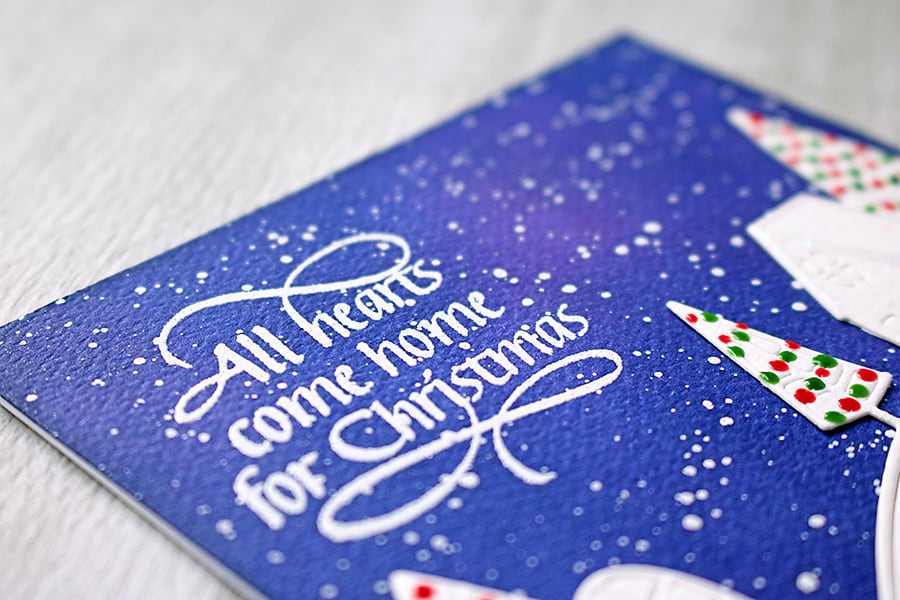 Hi and welcome! I hope you're soaking up lots of inspiration as you hop along with us here at the CardMaker Magazine & Quietfire Design Blog Hop! Your last visit should have been on Yvonne's blog, but just in case you started in the middle, you can find the full blog hop at the CardMaker Blog.
On to today's card!
The lovely and talented Suzanne from Quietfire Design was kind enough to send along a few sentiment stamps for the hop. I chose to use "All Hearts Come Home" for my card. I love the look of the lettering in Quietfire Design stamps, especially for Christmas cards. They are so elegant and timeless. I thought I would pair the sentiment with a die from Poppystamps and a blended Distress Ink background.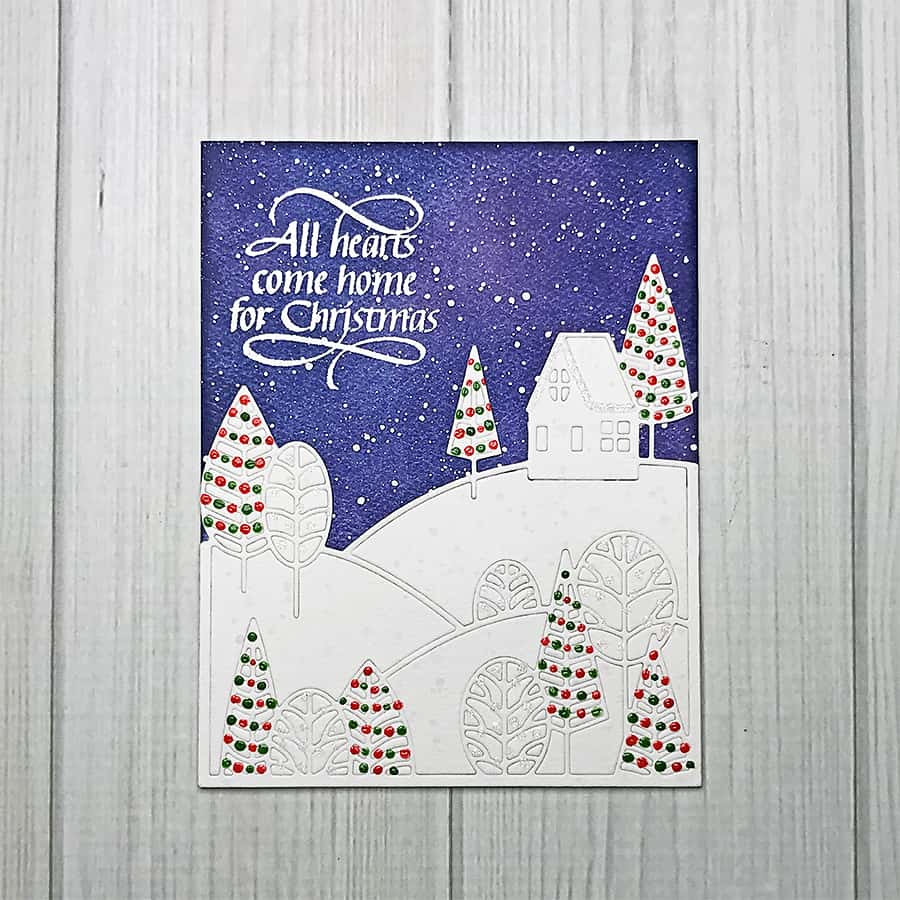 I picked out some Royal Sundance Felt Cardstock (I'm obsessed with the paper's texture right now!) and ran it through my Big Shot with the Boddington Hillside die. To keep all the pieces in place, I covered the back with Post-It Tape before lifting the design out.
Next, I inked my background using a blend of Distress Ink in Chipped Sapphire and Dusty Concord. After it dried, I added "snow" with my paintbrush and Dr. Ph. Martin's Pen White. I love this stuff – it stays opaque and bright on dark backgrounds.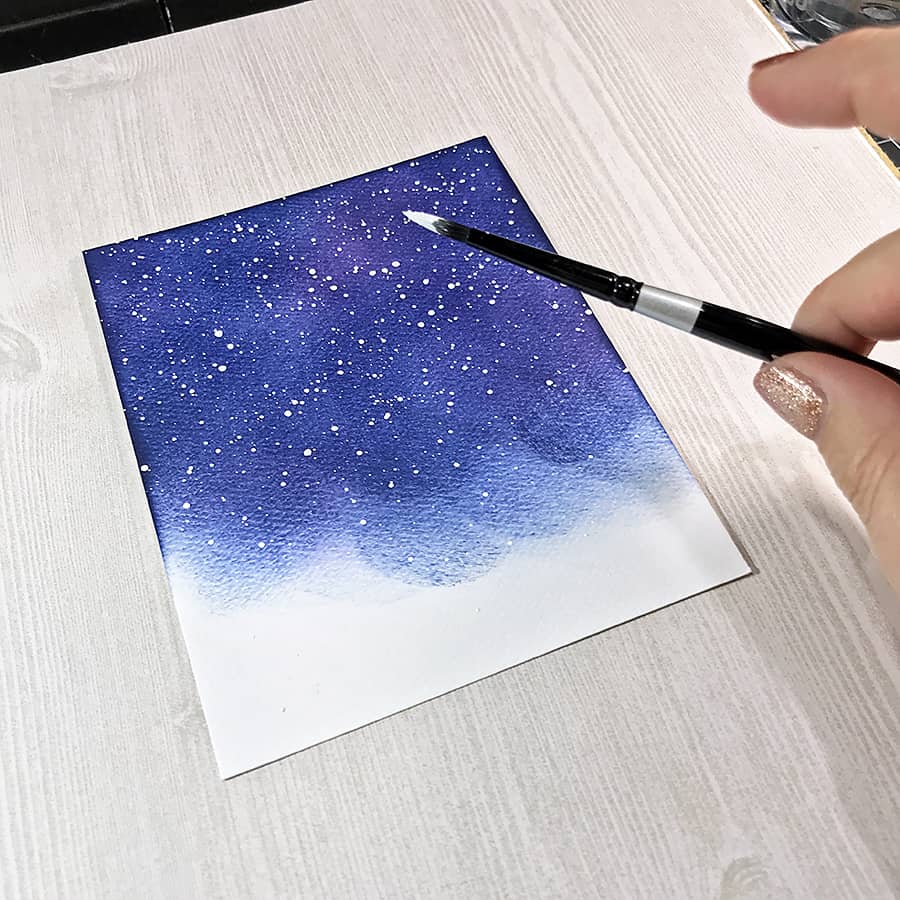 I also added some watered-down flecks of Dusty Concord over the die cut layer to continue the snowy look. Then, I adhered the die cut layer onto the inked background so I could position my sentiment stamp. It was my first time trying out the new Ranger Stamp Platform with a rubber stamp… It worked really well!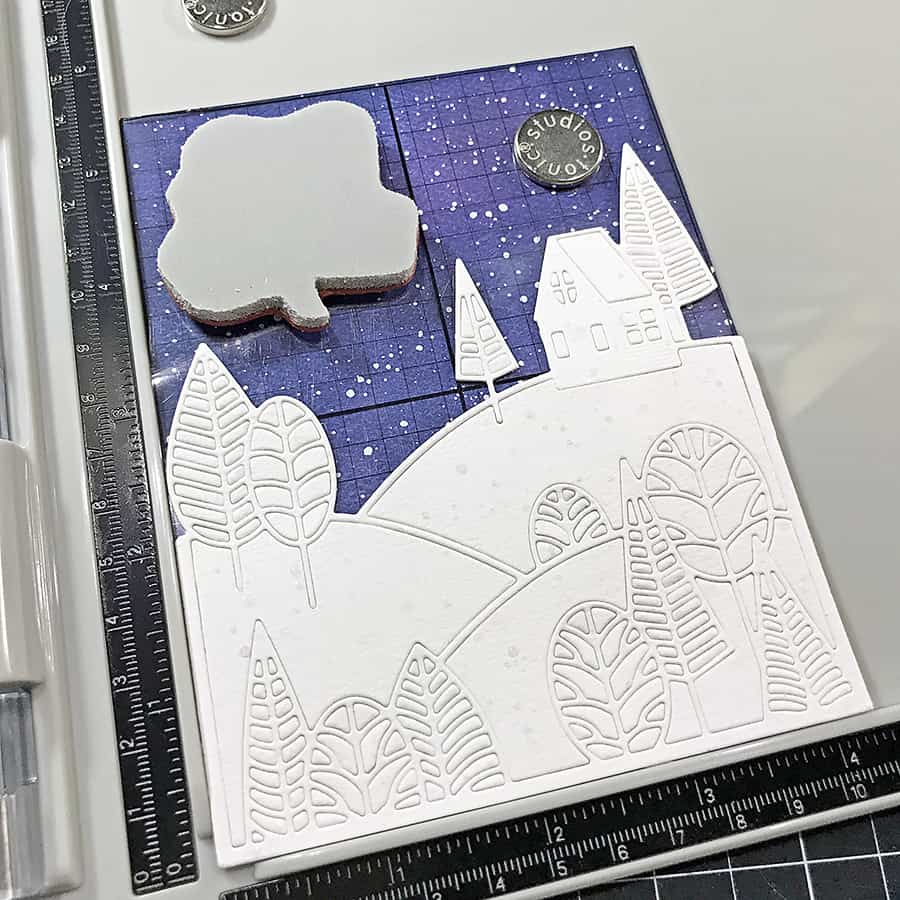 I stamped the sentiment three times before I was satisfied that I had enough Unicorn White pigment ink down for the Ranger Superfine White embossing powder to stick so I could heat emboss the image.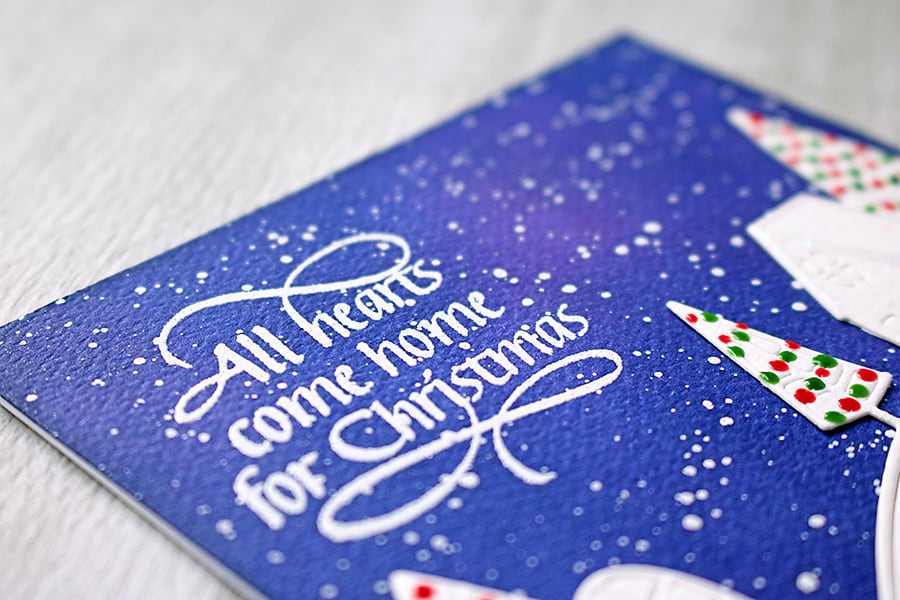 And to finish off, I dotted the pointy trees with Tonic Nuvo Crystal Drops in Red Berries, Woodland Green, and the round trees in White Blizzard for a little sparkle.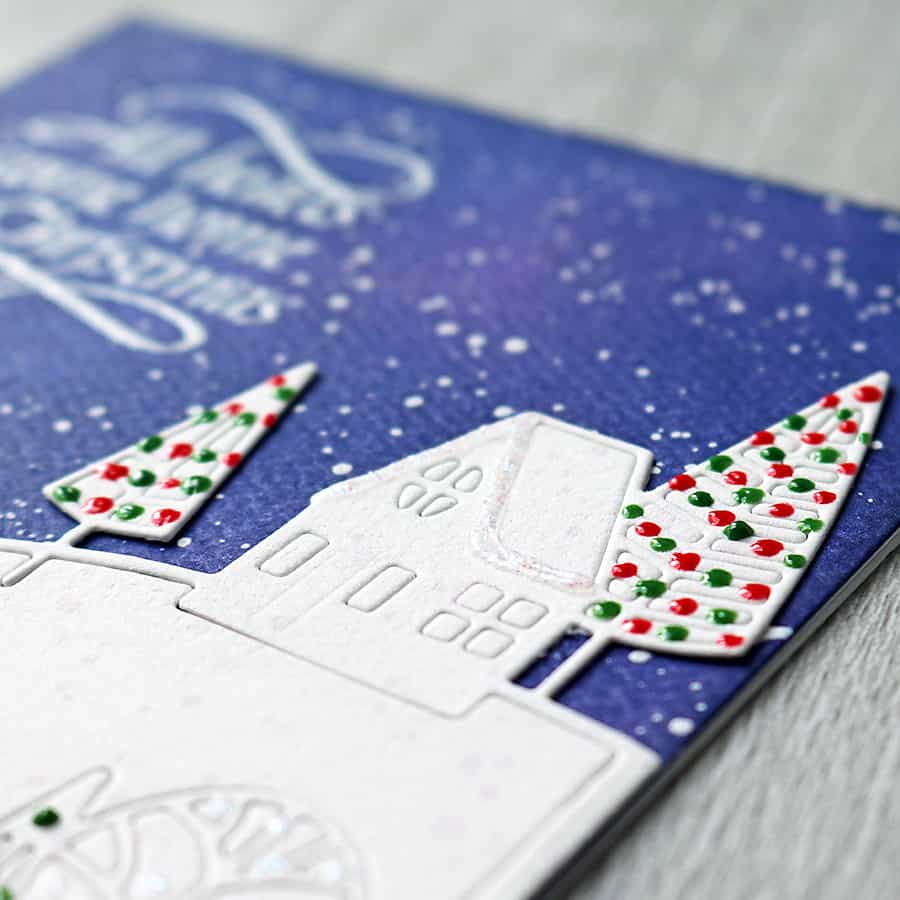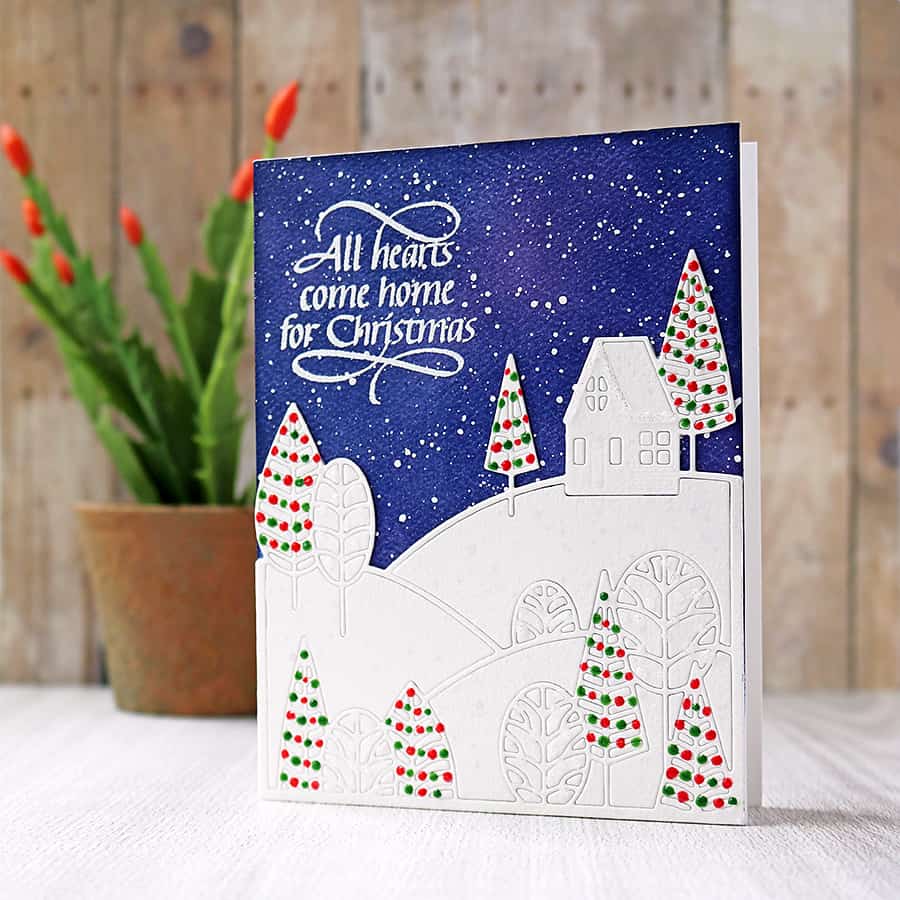 Your next stop is Diana's blog. Thanks for hopping with us here at the CardMaker Magazine & Quietfire Design Blog Hop! I hope you find lots of inspiration along the way!
<3 Niki