Customizing Your CAMEO Dust Cover with a Stencil
This post contains affiliate links. Read my full disclosure.
Hey y'all! The stencil material sheets are in stock at Silhouette, so today I'm going to tell you how to use them for customizing your CAMEO dust cover. I've been waiting for these sheets, and also the non-adhesive ones for cardmaking. SO excited!
I chose the try out the adhesive stencil sheets (instead of the non-adhesive variety) for this post; partially because the stickiness will make stenciling on the canvas dust cover easier, but mostly because using heat transfer vinyl would be a little more time consuming as my letters for this project are different colors.
You're going to need:
Craft paint in various colors
Silhouette adhesive stencil sheets
Stencil brush
Silhouette machine dust cover
In the design space, open the design you want to use for your stencil. You can import your own image, or use something from the Silhouette Design Store for your project. For my project, I decided I wanted to stencil my blog name, so I used the Trace tool to create cut lines.
To do this, import your file. Find the Trace tool button along the top row, then:
Select the trace area
Turn off your High Pass Filter
Slowly increase the Threshold until the image you want to trace is covered in yellow
Hit Trace!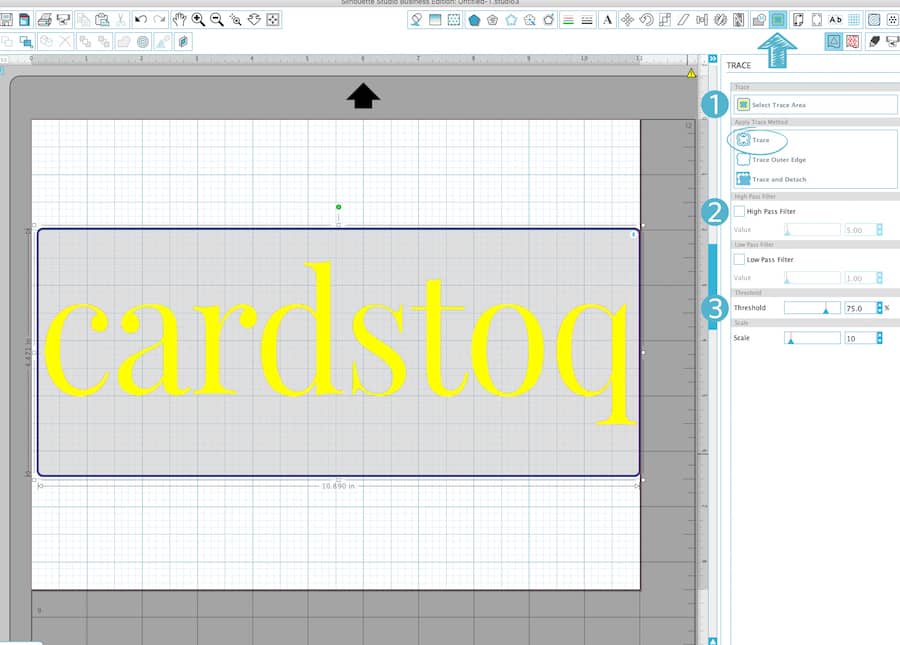 Once you have your design the way you'd like it, go ahead and Send it to your machine. Be sure to adjust your cut settings to stencil material.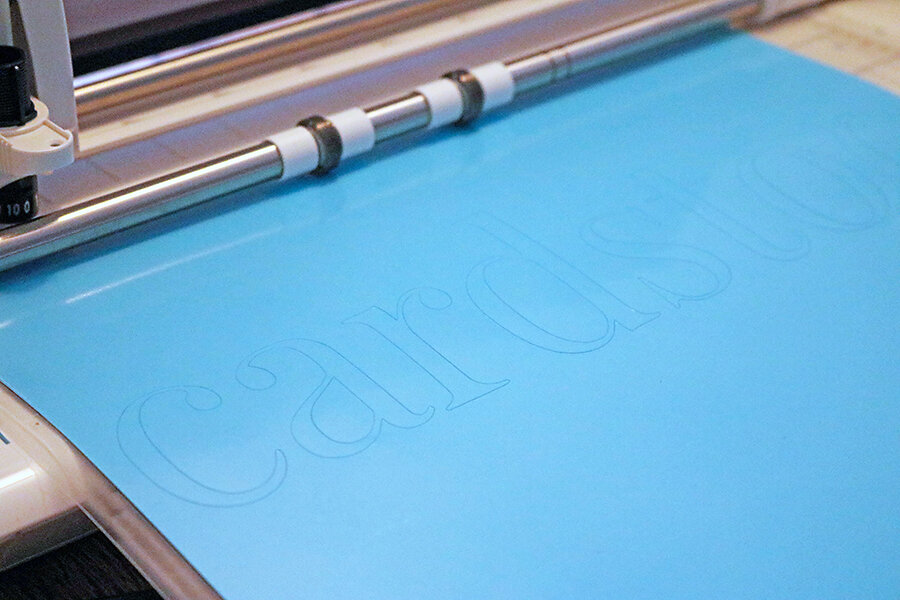 To transfer the stencil to the dust cover, peel it up from the backing. I just eyeballed where I wanted it to go and stuck it down.  And to make sure the counters (the centers of the A,D,O, and Q) stayed properly spaced, I transferred the entire letter. Then, I peeled them off again once everything was in the right place.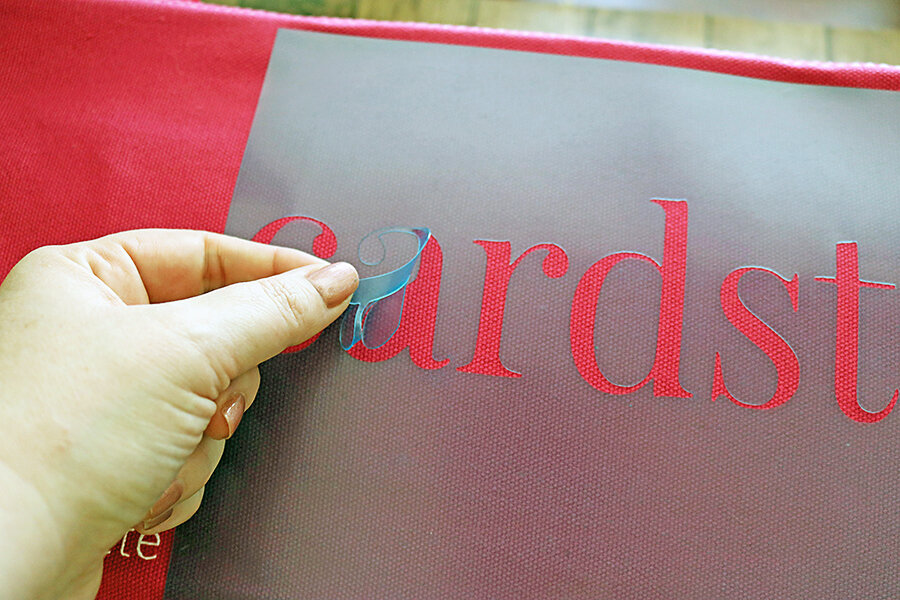 Next, I used acrylic craft paint to stencil on my letters. It's thick enough to be opaque and to not bleed through the canvas. I actually did the application with the cover on the machine – I just tucked a piece of wax paper underneath (just in case the area became saturated with too much paint).
Dabbing the paint on with the stencil brush didn't take long at all. You should do a white coat first for all the letters so the colored paint will show up better on the background. Then, do a second coat with the other colors. A couple of Post-It notes does an excellent job of guarding the edges against accidental paint smudges, by the way 🙂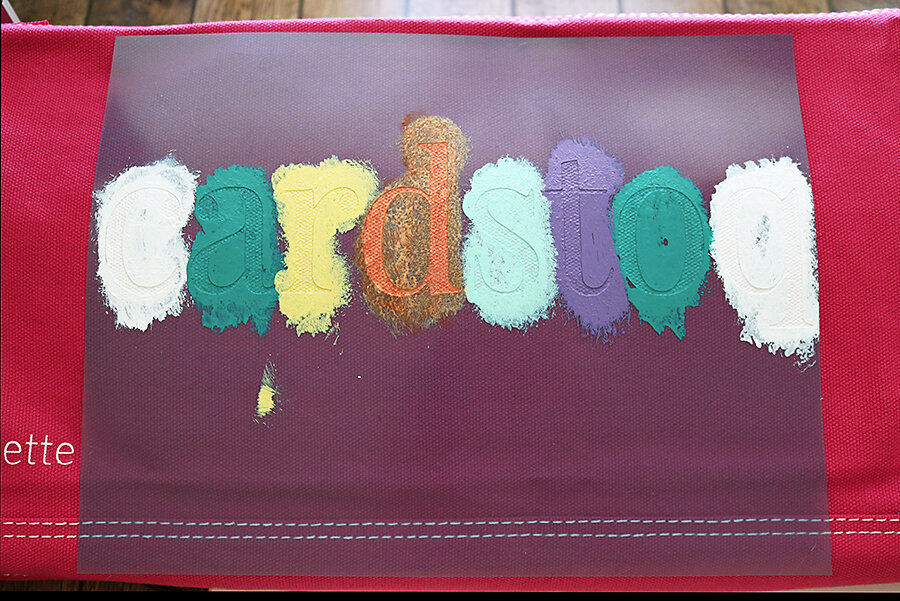 Finally, peel up the stencil. Take your time when doing this part – you will want to do it while the paint is still a little damp since acrylic can be a bit rubbery once it's dried. You don't want your edges to become jagged lines, and the paint does dry pretty quick.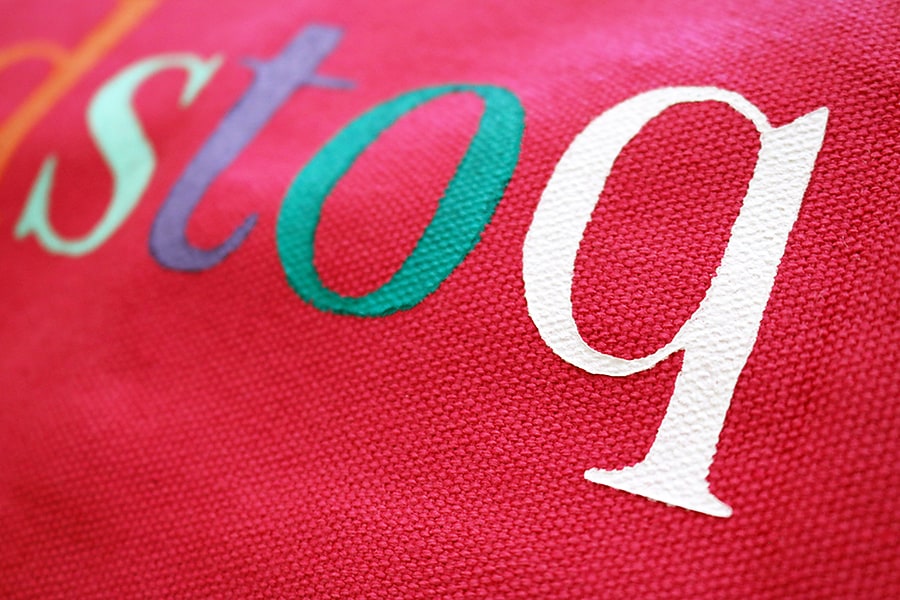 By the time I had cleaned up my stencil and area around my CAMEO 3, my design was dry and was loving my fancy new dust cover!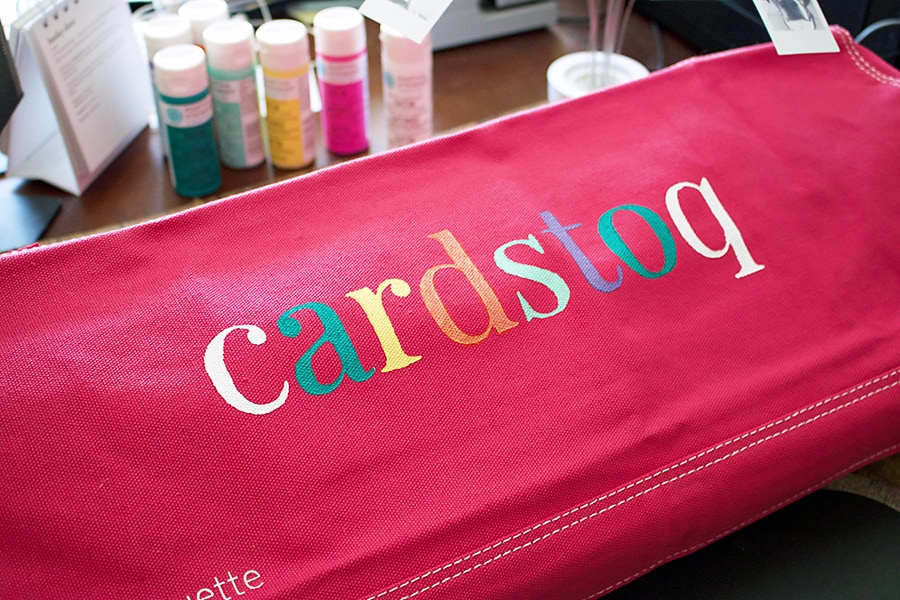 Thanks for stopping in to check out this idea for customizing your CAMEO dust cover. Have you customized yours yet? Leave a comment below and let me know what you used to spruce up your machine!
<3 Niki