Old-School Style Card for a Friend
This post contains affiliate links. Read my full disclosure.
Hello hello! Today I have an old-school style card for you. What's old-school, you ask? It's a throwback to more traditional paper crafting decorations. For example, eyelets, ribbons, stitching, and other general scrapbook embellishments. That's the challenge for this week at the Make The Cards Challenge!
So, I thought I would start with one of my favorite embossing folders for my guest design submission. It's from Tim Holtz and is called Botanical. There's even a mini version of it that will fit your Sidekick, too, if you fall in love with the pattern 🙂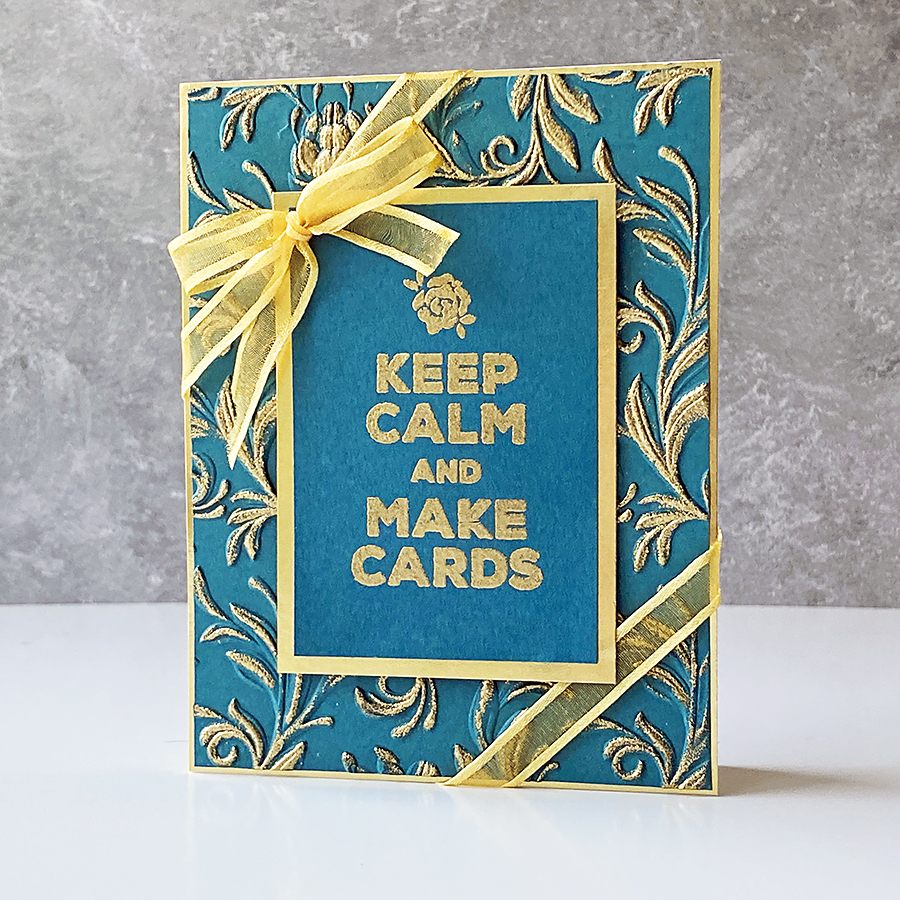 Make the Card
To get started, I embossed a piece of teal cardstock with the folder, then brushed a little bit of InkOn3 embossing ink over the raised areas. There was no need to hit every spot; I was going for a bit of a messy, aged look for the background.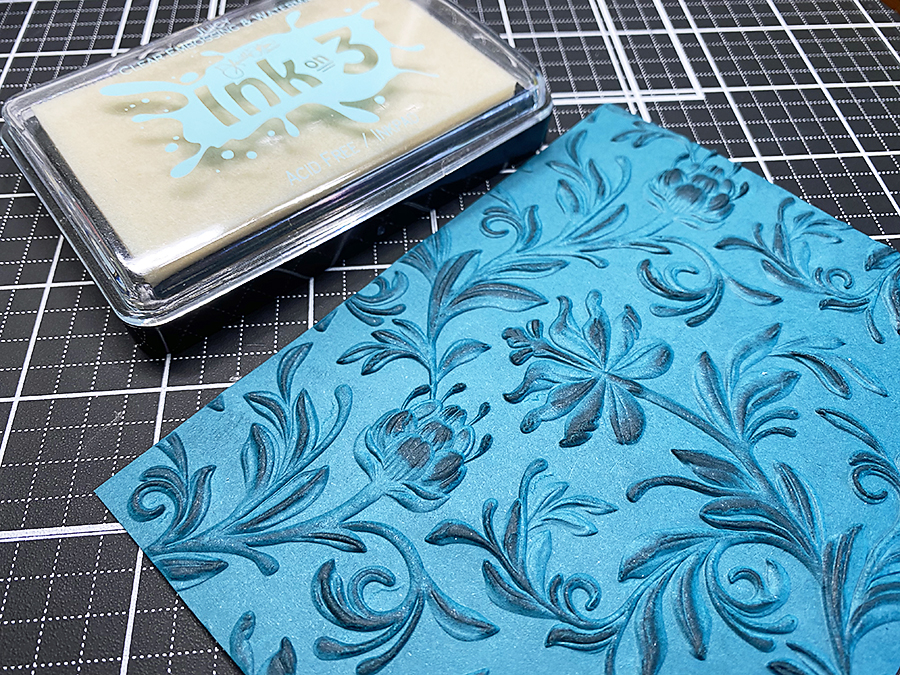 Next, I sprinkled Princess Gold embossing powder over the panel and heated it until everything melted. Isn't that gorgeous?! I love teal & gold together. Obsessed!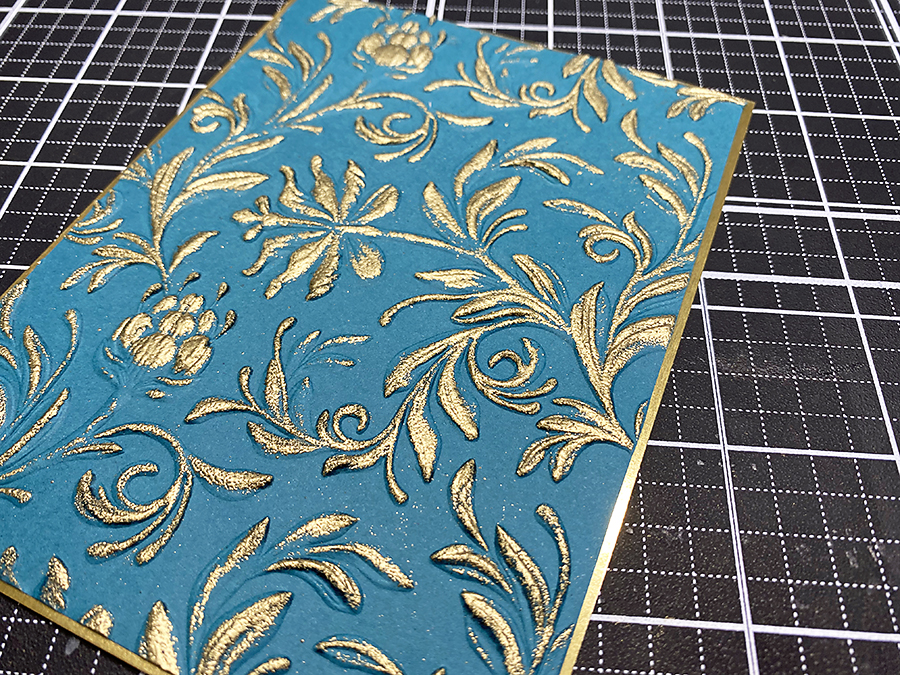 Then for the trim around the teal panel, I cut a piece of cardstock in Currency Gold from CutCardStock. After that, I did the same thing for the centerpiece, which was to be for the sentiment.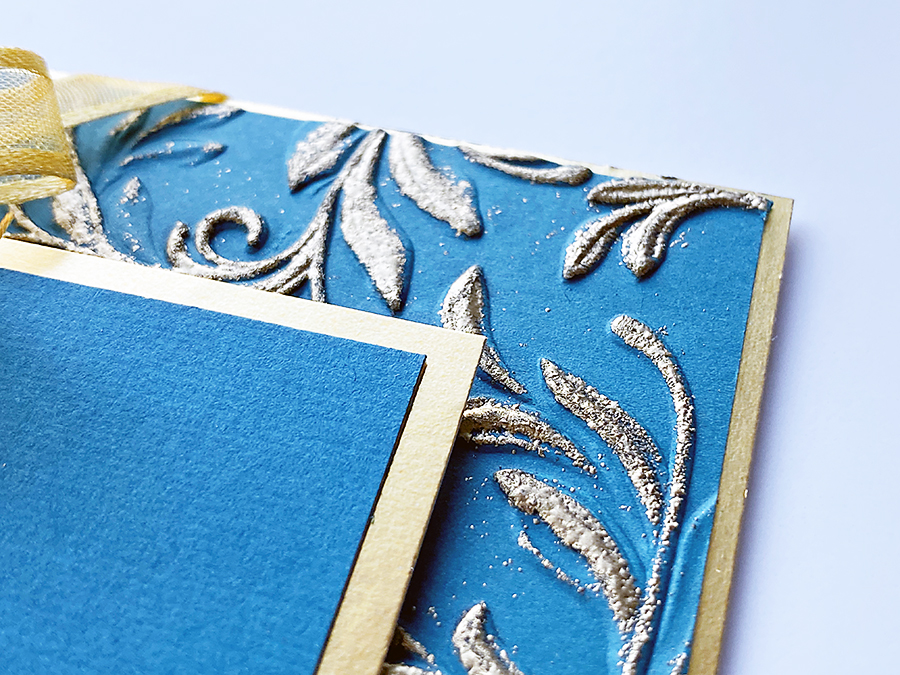 The sentiment is from a stamp set called Crafty Friends by Altenew. I stamped and heat embossed that before mounting it onto the embossed panel with some foam squares.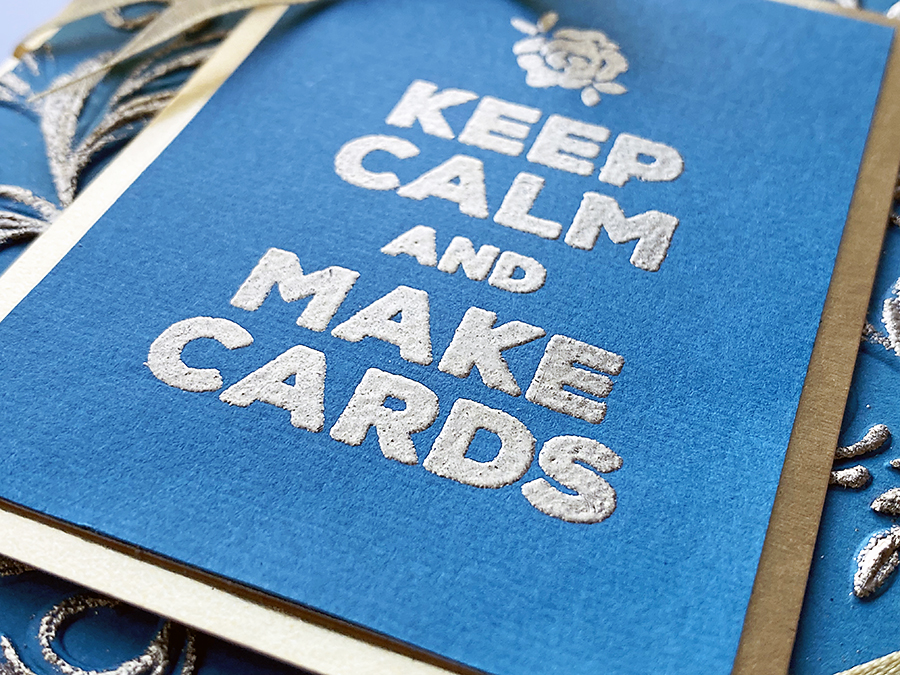 Then, it was just a matter of adding a few snips and a bow with a lovely gold ribbon and ta-da! Finally, I popped my finished card front onto an A2 card blank. Don't ya just love the shiny?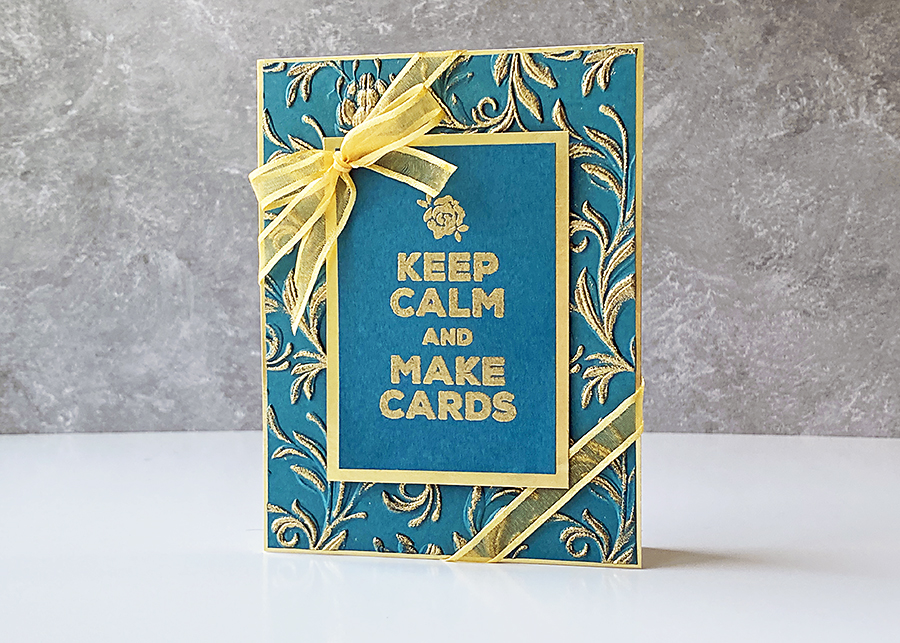 Thanks for visiting the blog today to check out my old-school style card! Got some eyelets hanging around? Go ahead and make a card for the challenge and submit it for your chance to be featured next week!