Deep Purple Halloween Roses + Copic Coloring
This post contains affiliate links. Read my full disclosure.
Hello! I thought I'd switch it up today instead of doing a clean and simple style card. I tried my hand at a pseudo-shabby-chic card with deep purple Halloween roses.. but it kinda came out like a cross between the two. I nailed the shabby part though, ha!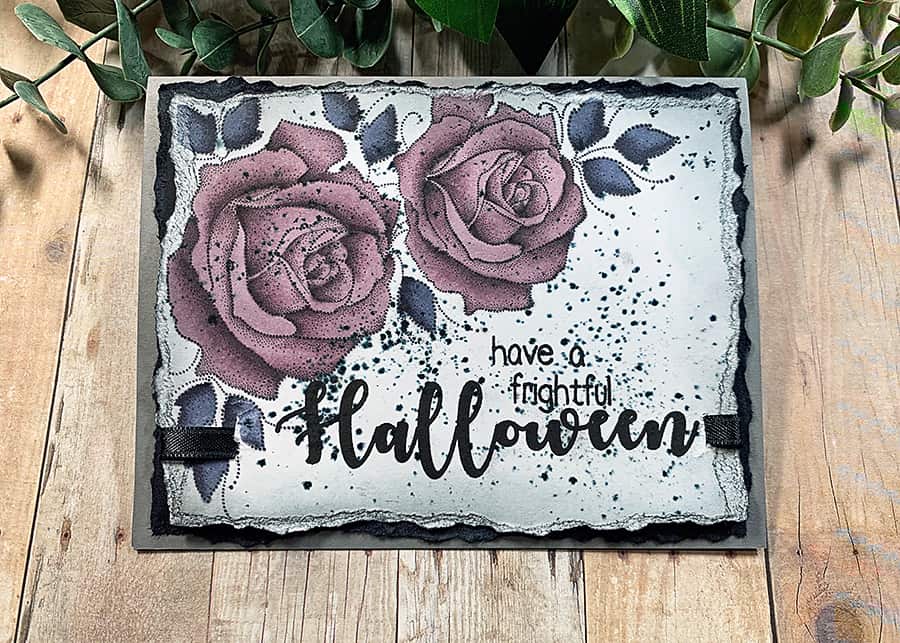 The stamp I used is the Winter Roses background from Whimsy Stamps's October Release. I just love it. They aren't so wintery on this card, though, and that's a good thing. I was going for creepy and dark, with a touch of age and mildew. Something you'd find in an old attic.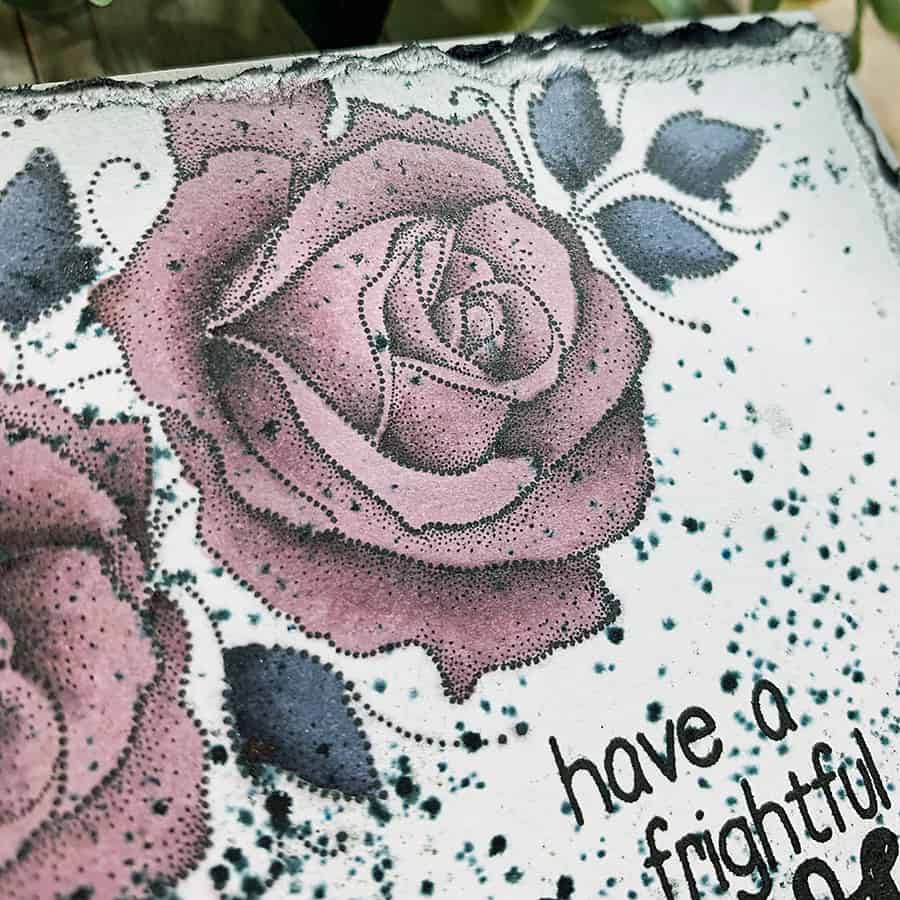 To make this card, I stamped the Winter Roses background on a piece of Neenah white cardstock, then colored the flowers. The Copic list is:
Roses: V93, V95, V99
Leaves: BV23, BV25, BV29
To age the card, I tore the edges and inked them up a little bit with some Black Soot Distress Ink. Then, I sprinkled some Nuvo Shimmer Powder over the roses and misted the cardstock lightly with water to activate the pigments. Once that was all dry, I stamped the sentiment (from You're My Boo) with VersaFine CLAIR in Nocturne.
A bow didn't really match this, so I used a craft knife to create two small cuts to tuck my ribbon underneath. Next, I used my tweezers to pull at the edges of those cuts so they would match the border of my card front. To finish up, I adhered everything to an A2 card base with a strong Glue Tape.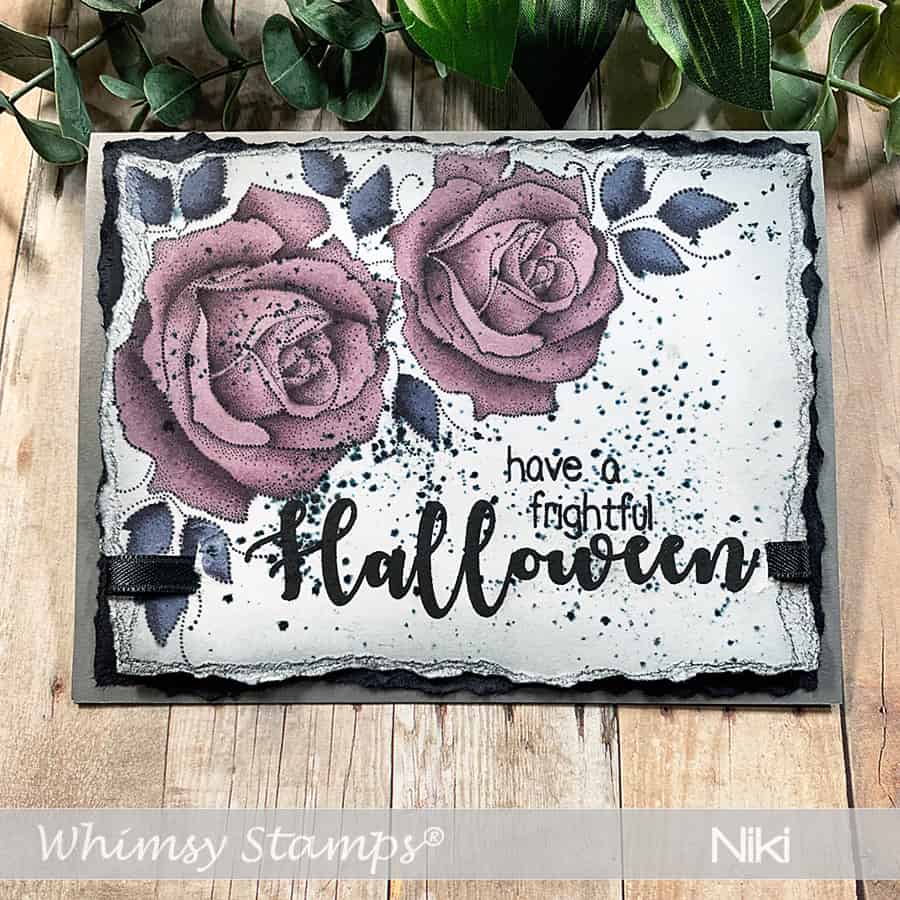 Thanks for reading today!
Do you know I have a YouTube channel? I only have a few videos up right now, but more are on the way since I finally figured out how to record and edit…. and my nerves are calming down a little.
Take a look and subscribe – I would love the encouragement!