Transparent Ghosts + Versamark Shadow Stamping Technique
This post contains affiliate links. Read my full disclosure.
Halloween is almost upon us! Are you excited? I am. I got my ghost sheet with holes in it all ready to hand out candy to the kiddos. I'm just kidding – I probably won't dress up. That won't stop me from stamping ghosts, though. And I have a neat shadow stamping technique to show you. 
Today I have a card featuring one of the cute little ghosts from the Halloweird set in the October box. I really thought the other stamp set with the leaves and sweaters was going to be my favorite, but I fell in love with those ghosties.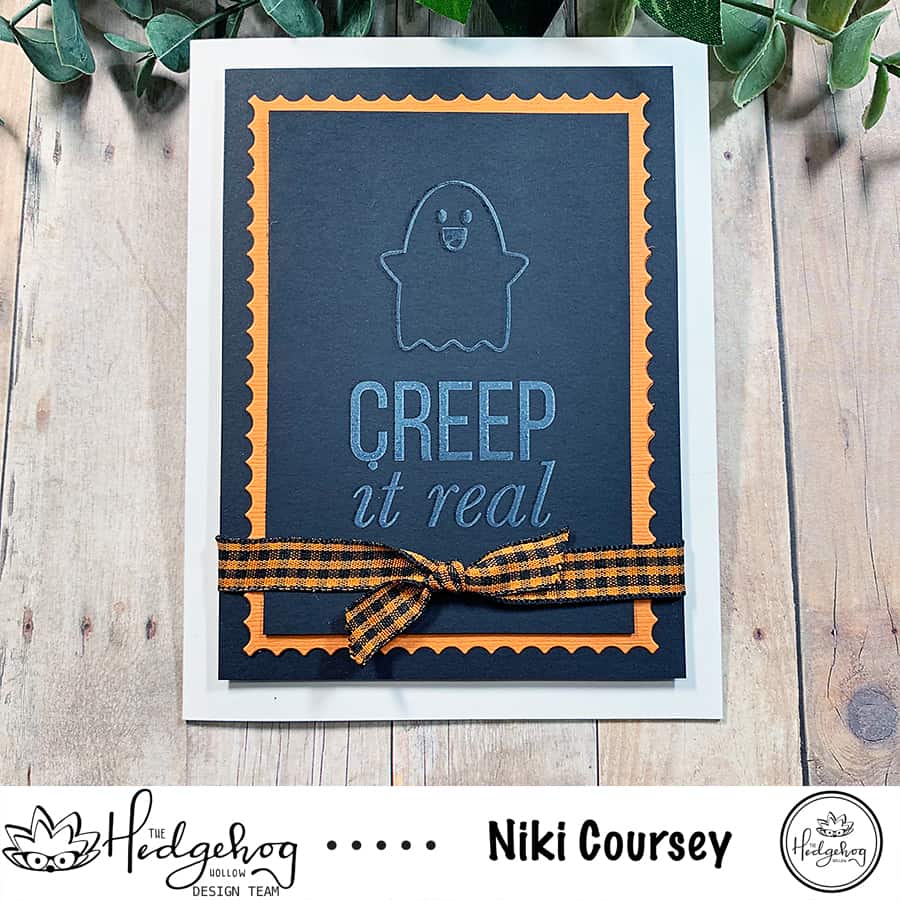 I wanted to have my ghost be transparent, you know, like they are. So, I used a shadow stamping technique with Versamark Pigment and White Dye ink. It creates a 3D look without having to emboss anything.
It's difficult to see in the picture above, so here's a couple of close-ups. The idea is to stamp the Versamark, then the white ink just slightly offset from the watermark image.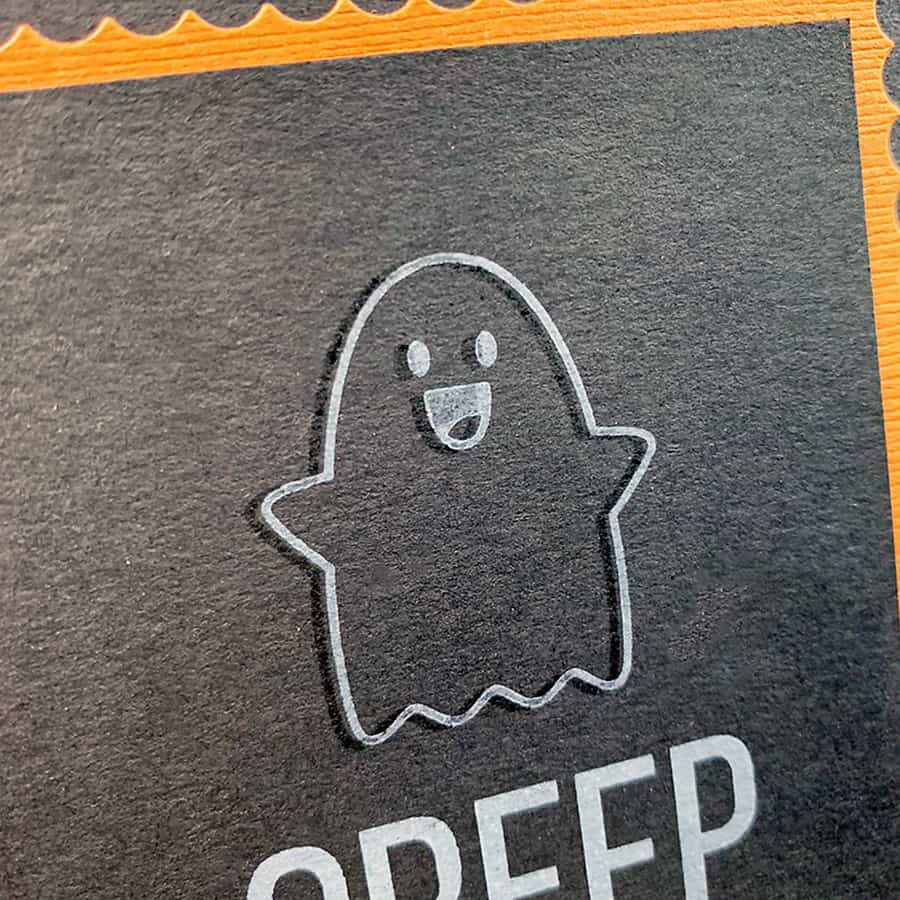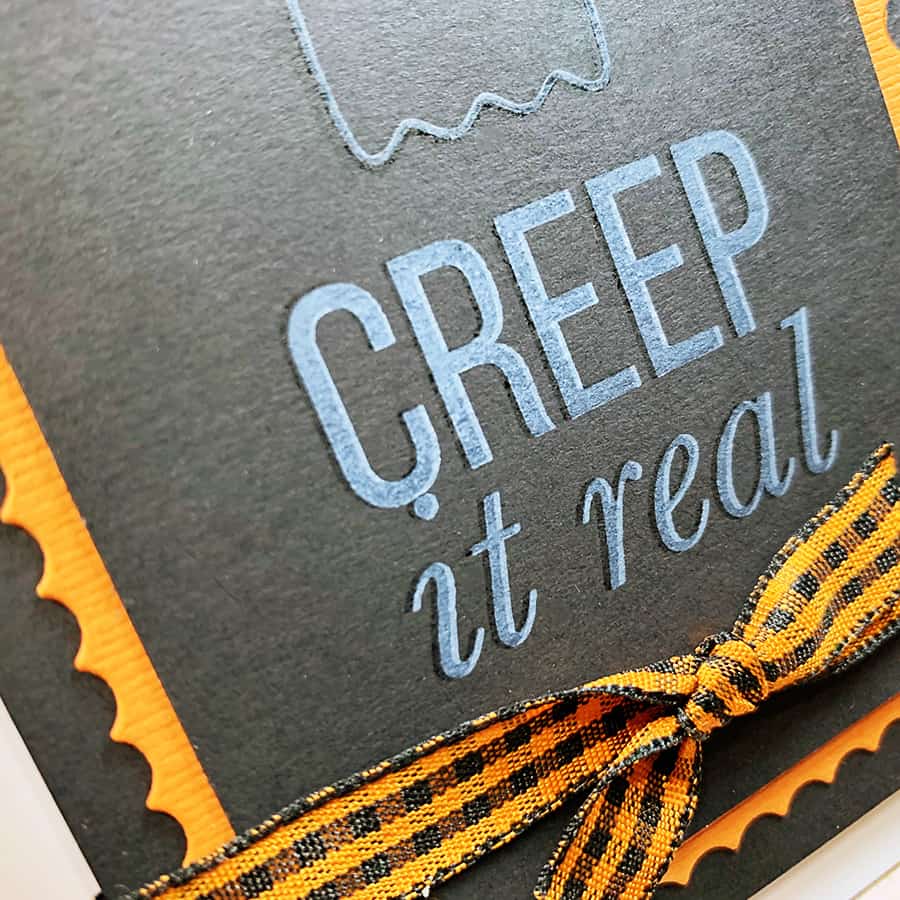 And you're not limited to white ink, either. Any type of chalk-finish ink will work.
Want to see how it's done? Watch my video below for the technique!