Susan's Holiday Flora: Beautiful Amaryllis Card
This post contains affiliate links. Read my full disclosure.
Y'all, I had the pleasure of receiving some dies from Spellbinders to make this lovely amaryllis card. I was so dang excited when I saw the die sets from Susan's Holiday Flora release! I don't think I've ever seen an amaryllis die set like this one, and I love it when companies come out with unique products.
My idea for this holiday amaryllis card was to gather up blooms for a cut arrangement, hence the basket. Did you know you could have them as cut flowers? I was today years old when I found out.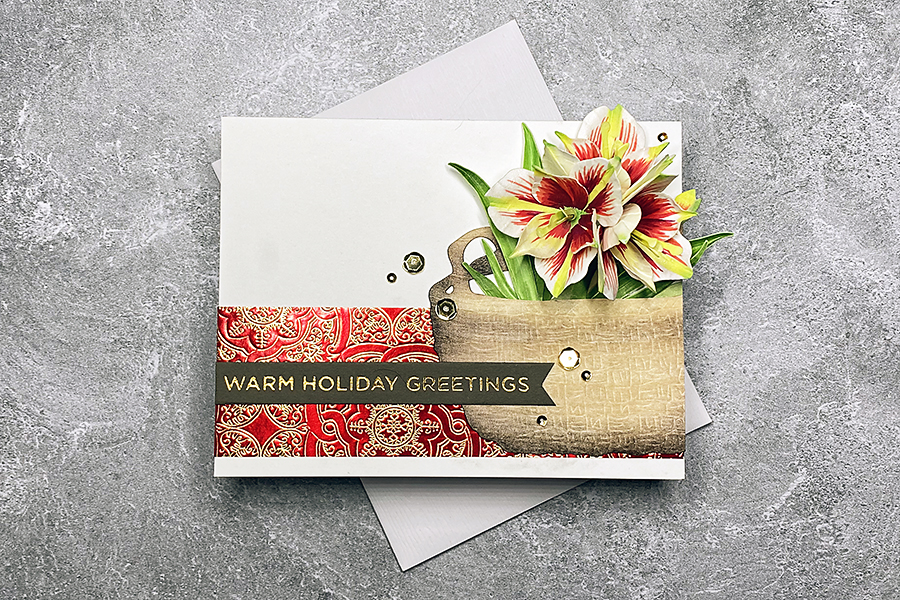 The sweet Gathering Basket die is from the same Spellbinder's release, too. I cut the basket out of wood veneer paper, then did a little ink blending on it with Versafine Clair inks in Pinecone and Fallen Leaves for a bit of dimension.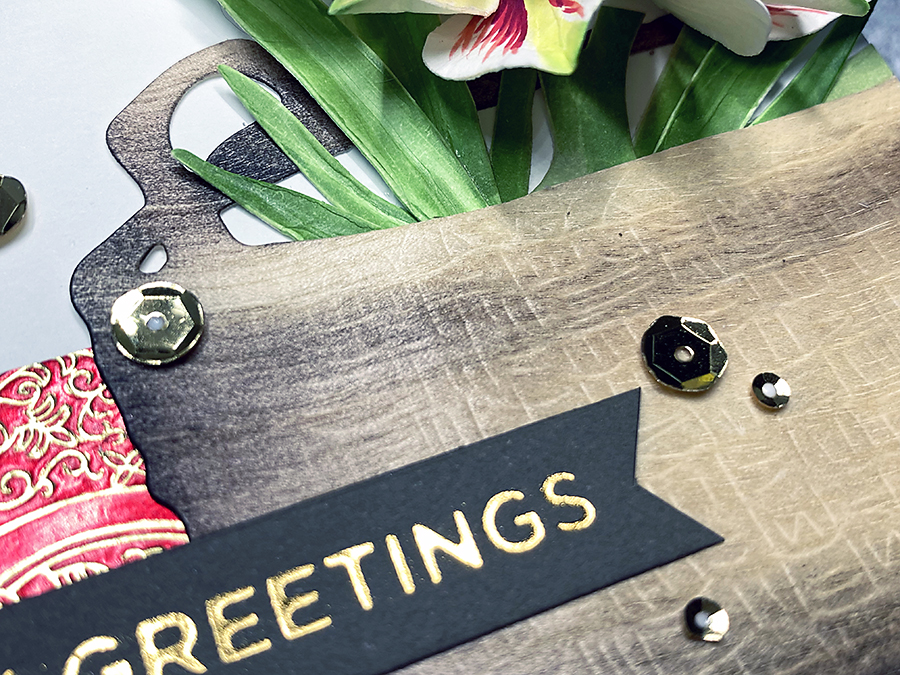 To color the amaryllis, I pulled out my trusty Copic Sketch markers. Then I Googled different species of amaryllis and landed on a very interesting one called Papilio (butterfly).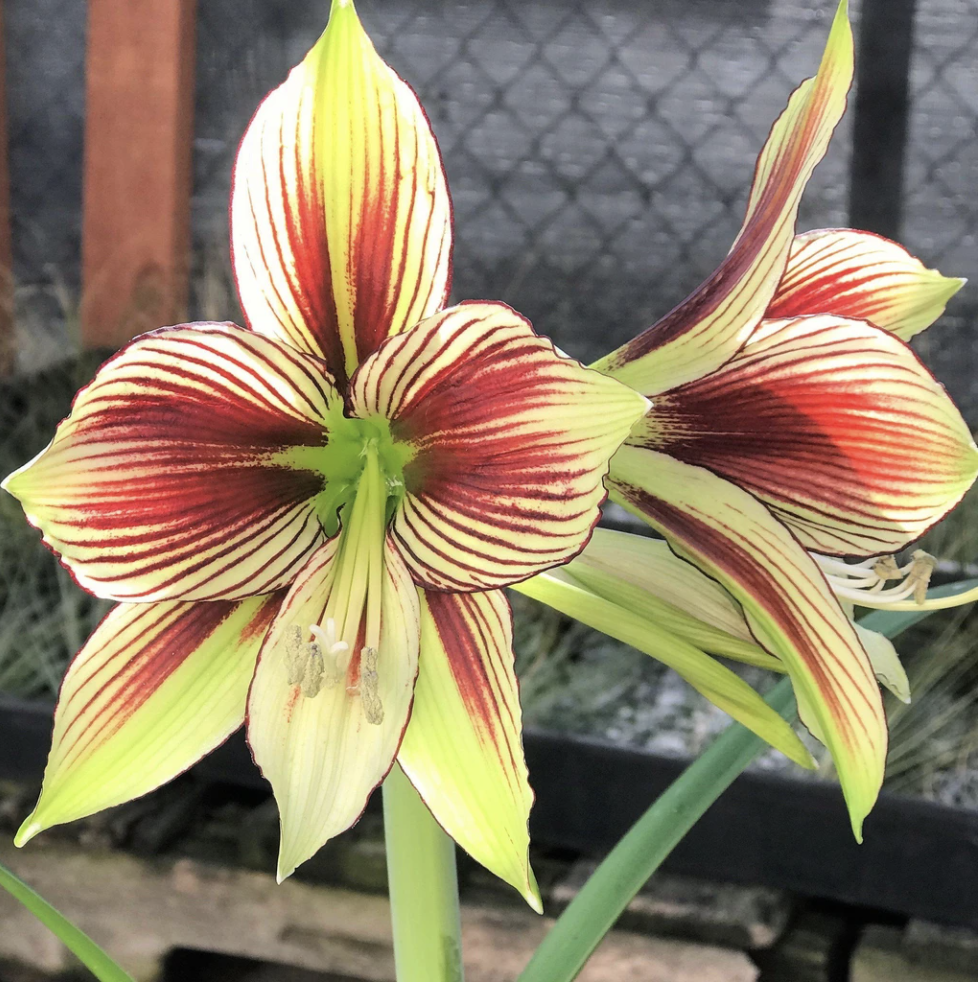 SO PRETTY, right?! Granted, the red ones are more dramatic, but I just love the whimsy of these. I didn't blend the striations much (only the greens and yellows) so they would look just like the picture above.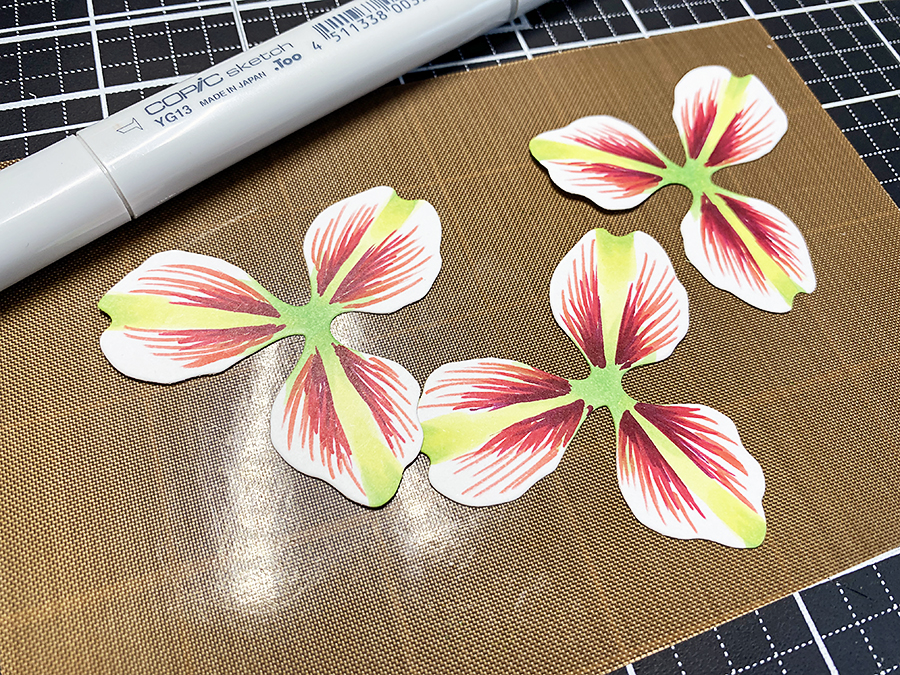 The Copic Sketch colors I used are:
Leaves and Stem – YG67, YG13 to make varigated colors
Amaryllis – RV69, R29, R24 for central reds; YG00, YG0000 for middle stripe and overall petals; YG13 for stamens, petal tips, and flower center.
I shaped the flowers using Susan's Garden Ultimate Tool Kit. I just happen to pick it up at a scrapbook convention last weekend, not realizing I was going to need it! The loop tool is amazing. If you'd like some great guidance on how to shape this amaryllis, watch Susan's video here.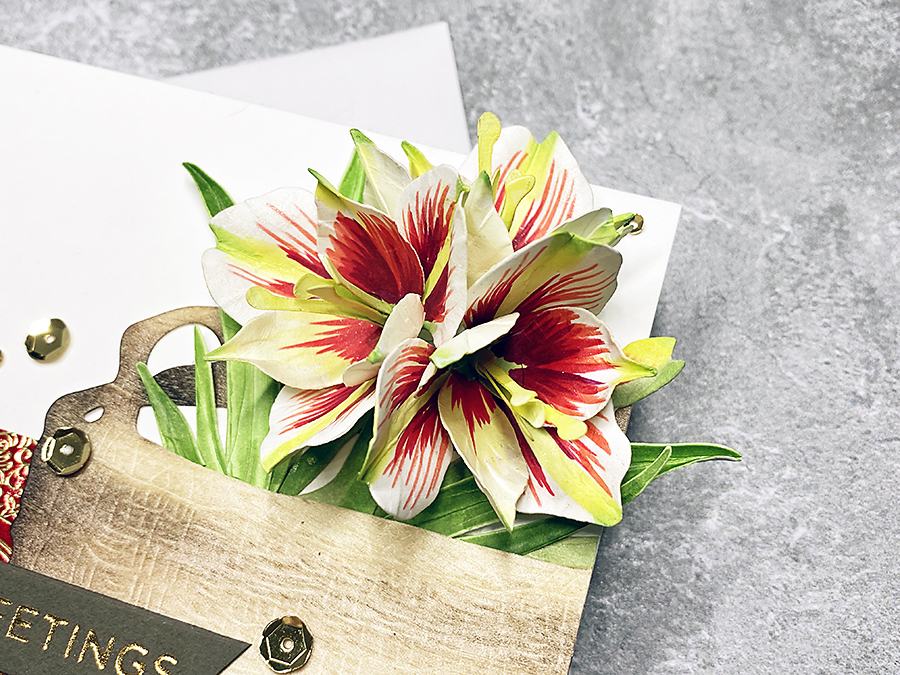 The background strip on this card is a piece of wrapping paper from last year's gifts. I liked the pattern so much I premade a few possible card panels. Looks like it came in handy! I'm a firm believer in "shopping your stash", so check yours to see what pretty papers you have to use for a background.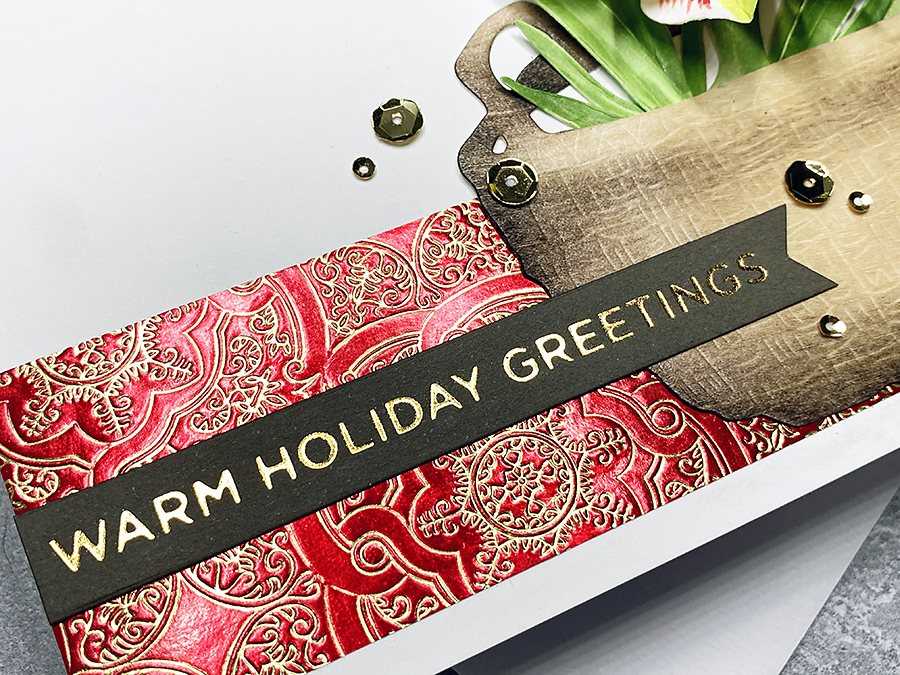 The sentiment is out of a Glimmer Hot Foil Kit of the Month from last fall. I checked the "past kits" section and unfortunately, it's not available anymore. But, they have a lot of lovely holiday Glimmer sentiments sets that you can still get, like this one.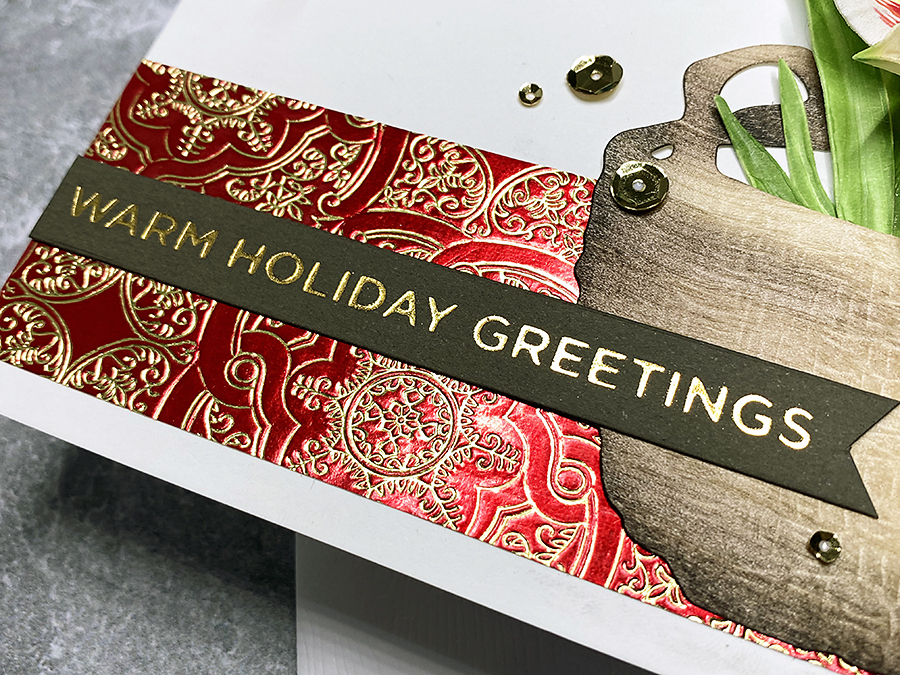 Thanks for coming by today to see my amaryllis card! You'll want to see this whole collection for yourself – click the links below to peruse these pretty products over at the Spellbinders shop!