Make the Cards Challenge #33: Sketch
This post contains affiliate links. Read my full disclosure.
Hello! I'm guest designing today for the Make the Cards Challenge #33, one of my favorite challenge blogs. Today's challenge is a neat sketch: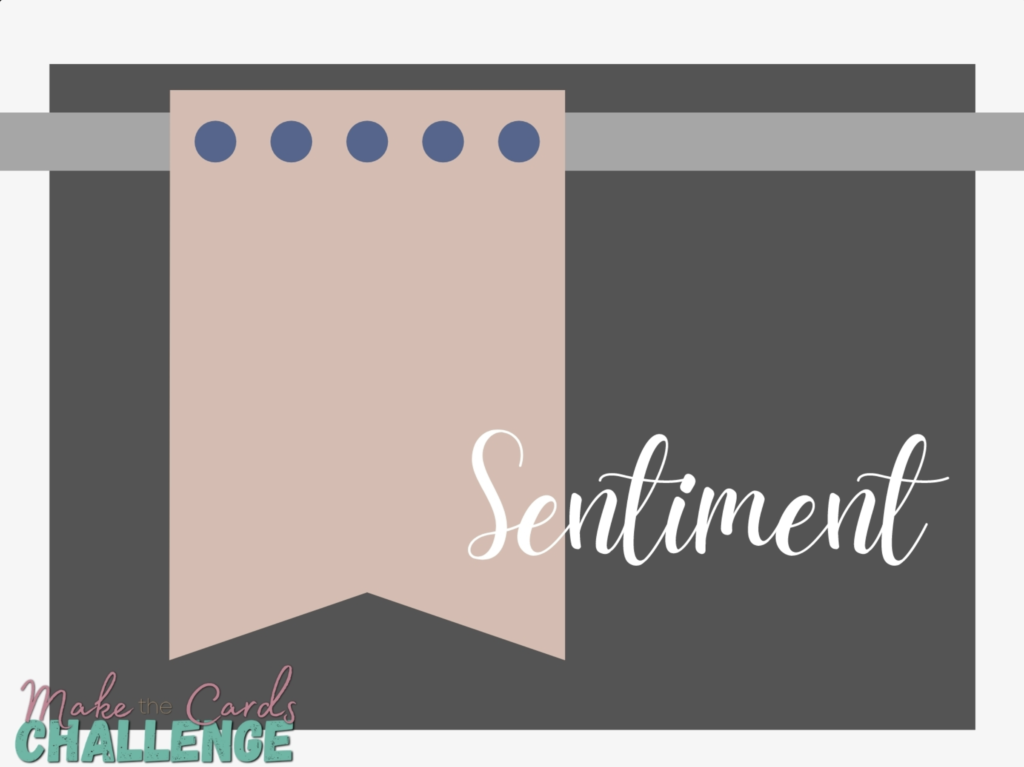 I know it's too early for Christmas stuff yet, but I promised myself that I would get those dang cards done on time this year! Here is the card I came up with: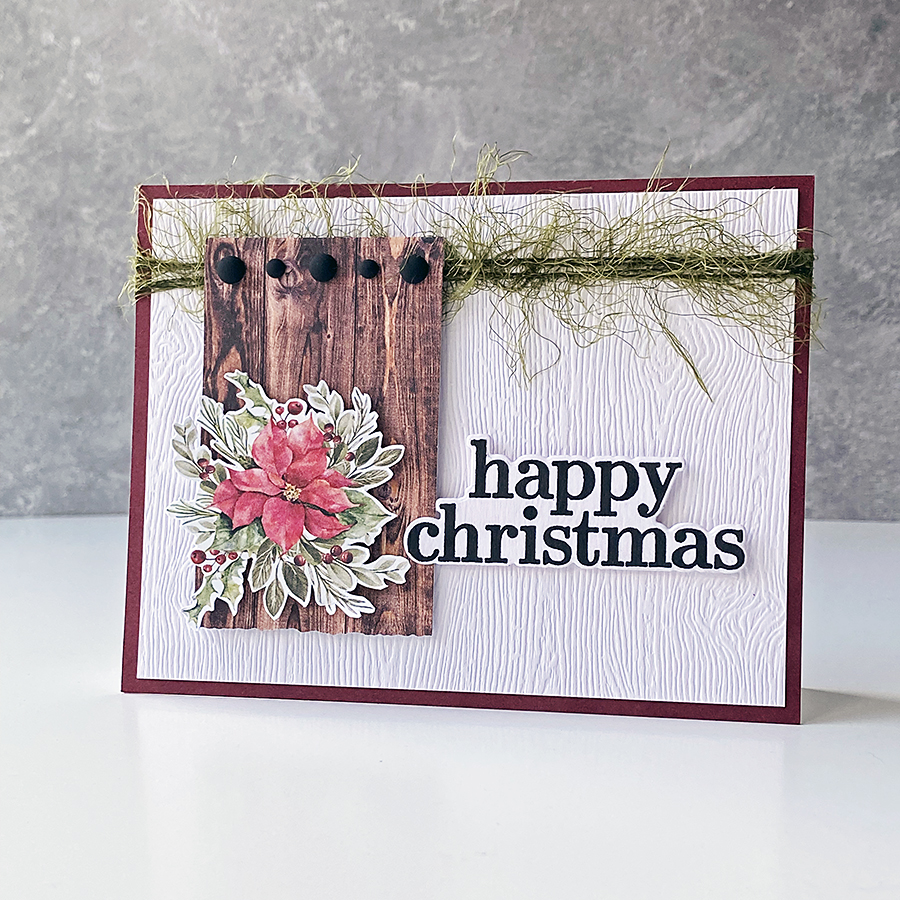 Let's do a quick walk-through, shall we?
Card Walk-Through
The patterned papers are from P13's paper collection, and this one is called The Four Seasons: Winter stack. For the banner embellishment, I chose the wooden background and fussy cut the poinsettia from one of the other patterned papers. To trim the bottom of the banner, I pulled out a TH Deckle Edge Trimmer.
Then, I added a dab of Wink Of Stella to make the florals sparkly; because everything needs sparkles! Isn't it pretty?
The sentiment is from a Simon Says Stamp set called Good Cheer. It has lots of different holiday sentiments and the dies to match. So, I stamped and cut a bunch and keep 'em in a dish on my desk, so I can mix and match.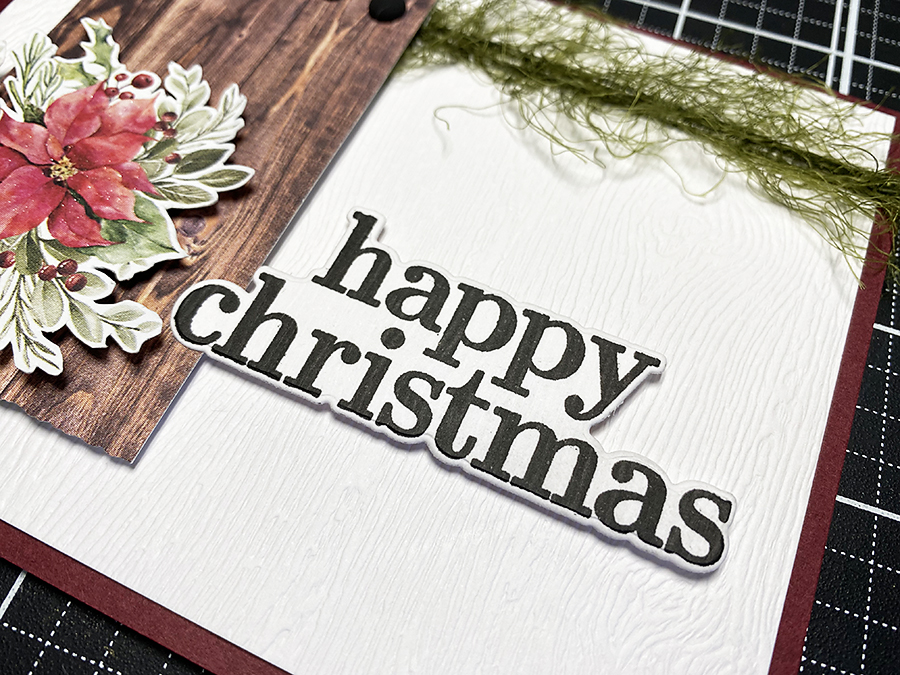 Don't ya just love these adhesive dots?! I got them at Eyelet Outlet at a convention this past weekend. They have a matte finish, and I LOVE how jet back they are… like Vantablack, am I right? They are perfect for "attaching" the banner to the twine.
Likewise, the string is another exciting texture -it's sort of like marabou and reminded me of an evergreen garland. I have no idea where this came from, sadly. It's been in my stash for years, waiting for the perfect moment to adorn a project 🙂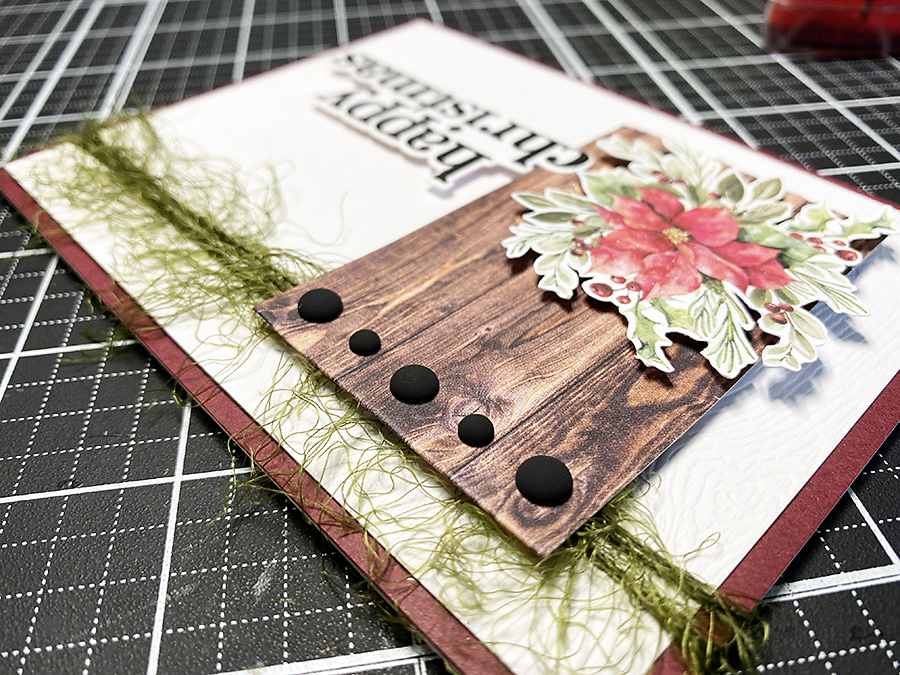 I hope you like my card for the Make the Cards Challenge #33! Hop on over to their blog and upload your take on the challenge sketch. You never know who you'll meet!
PS – Oh, and if you know where to get more of that fuzzy string, help a girl out and comment below 🙂