February 2019 Merry Little Christmas Challenge
This post contains affiliate links. Read my full disclosure.
Hello! Thank you for popping in to see my card for the February 2019 Merry Little Christmas Challenge. Today I have a card that I made using Distress Inks in some non-traditional colors, Nuvo Crystal Drops, and lots of water.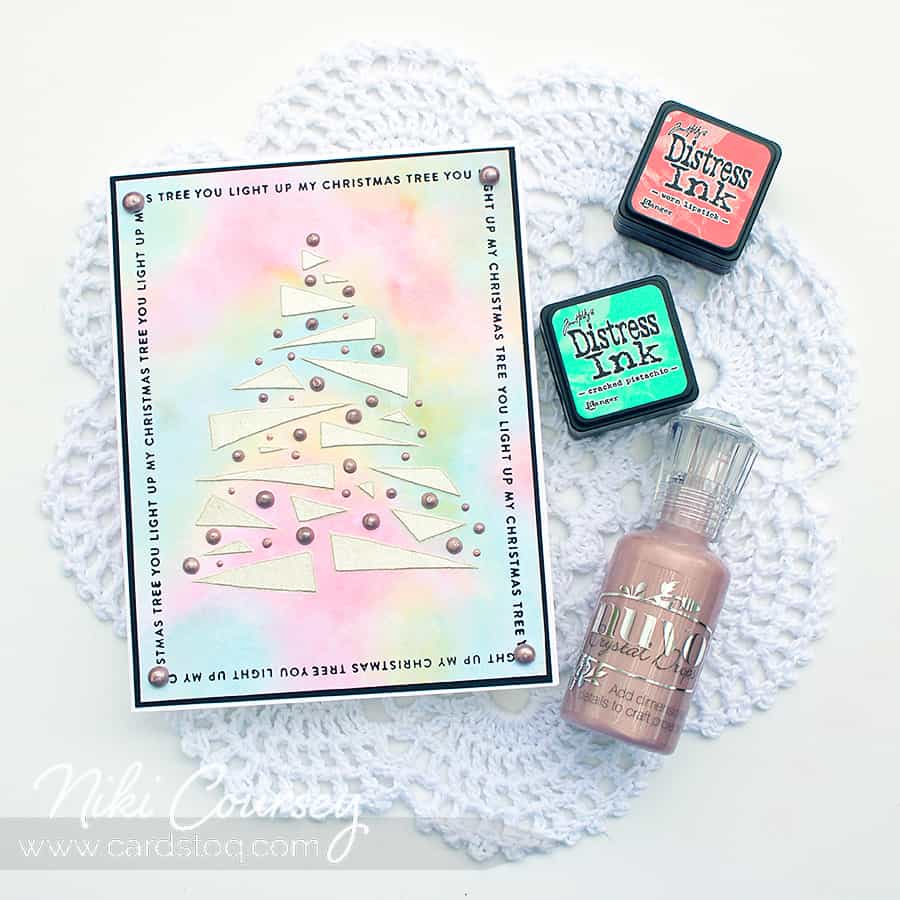 To get the soft, dreamy look of the inked background, I used Distress Ink and lightly pounced it on with the round side of a Nuvo Blending Sponge (dampen and squeeze it out well!). Then, I spritzed water and Shimmer Spritz on my craft mat and smooshed the inked panel into the puddle.
I used Neenah cardstock, even though I was doing water work because the inks will soak into the paper and not move too much – creating the dreamy cloud look.
While it was drying, I made the tree stencil with a TrueControl craft knife (my favorite!) and just cut out a bunch of triangles in a tree pattern. Then, I used it with the Nuvo Expanding Mousse to stencil the tree onto the dry ink panel. No expanding today!
After that, I stamped the sentiment around the edges with Versafine Ink in Onyx Black, and added lots of dots and pearls with some Nuvo Crustal Drops in Raspberry Pink.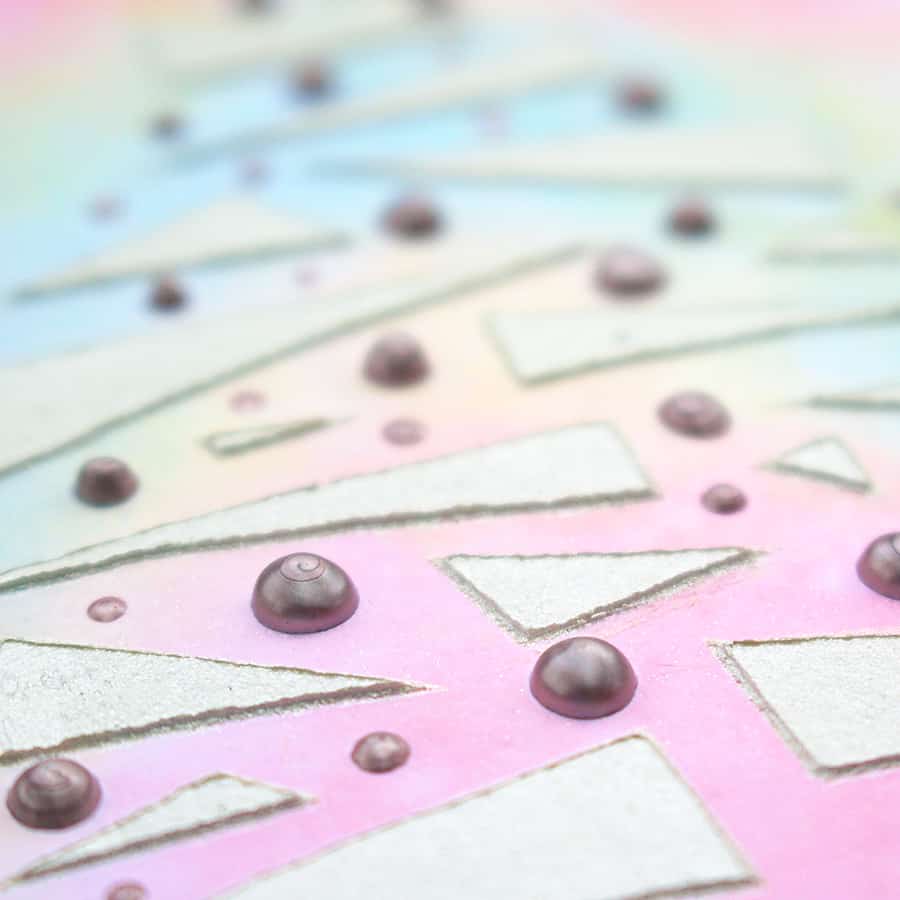 Thanks for visiting! Be sure to explore all the other fabulous creations at the February 2019 Merry Little Christmas Challenge!