Paper Piecing + Glory to God from Whimsy Stamps
This post contains affiliate links. Read my full disclosure.
For the card today, I thought I'd try one of my old favorites – paper piecing. Back in the day, I would print out several coloring book images and layer them into lovely works of art.
Here's one I did a LONG time ago. It's super dark, unfortunately, so you can't really see the 12+ layers in the angel.
My card below only has four layers, but hopefully, you can see how I built it should you try your hand at paper piecing.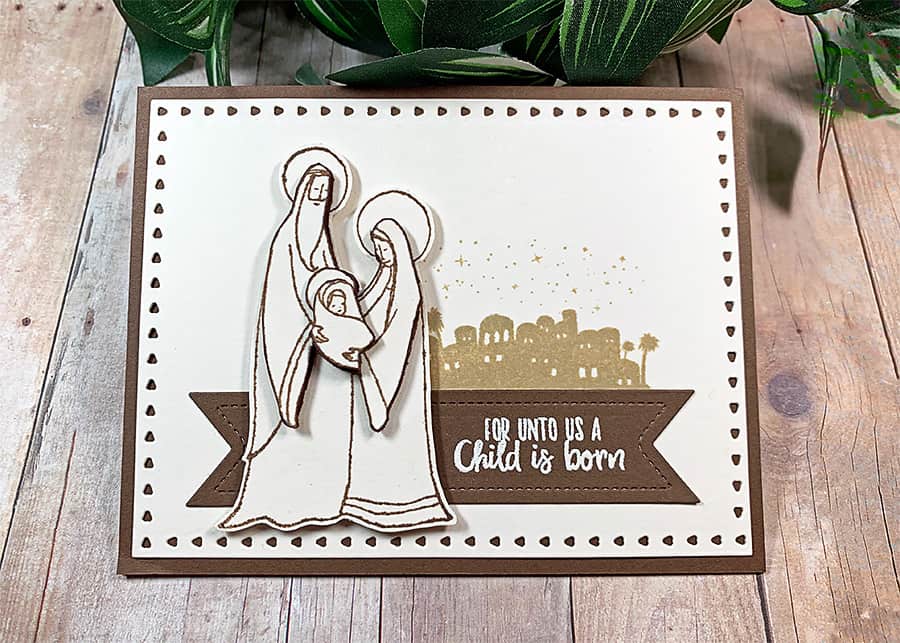 To get going,  I studied the stamp (from the Glory to God set) to figure out where it would make the most sense to create layers. Usually, it's along lines that intersect and visually make separate pieces, like Joseph and Mary's heads and sleeves. I stamped out the image four times with Versafine Ink.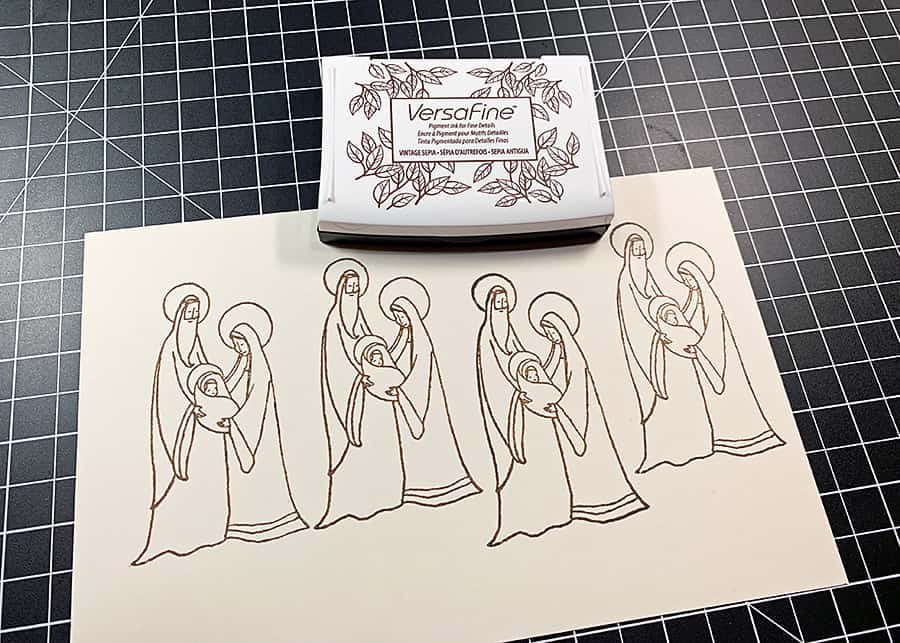 This is how I saw the layers: full image, heads and sleeves, Baby Jesus's halo, and then Baby Jesus himself. Look back at the picture above – what do you think?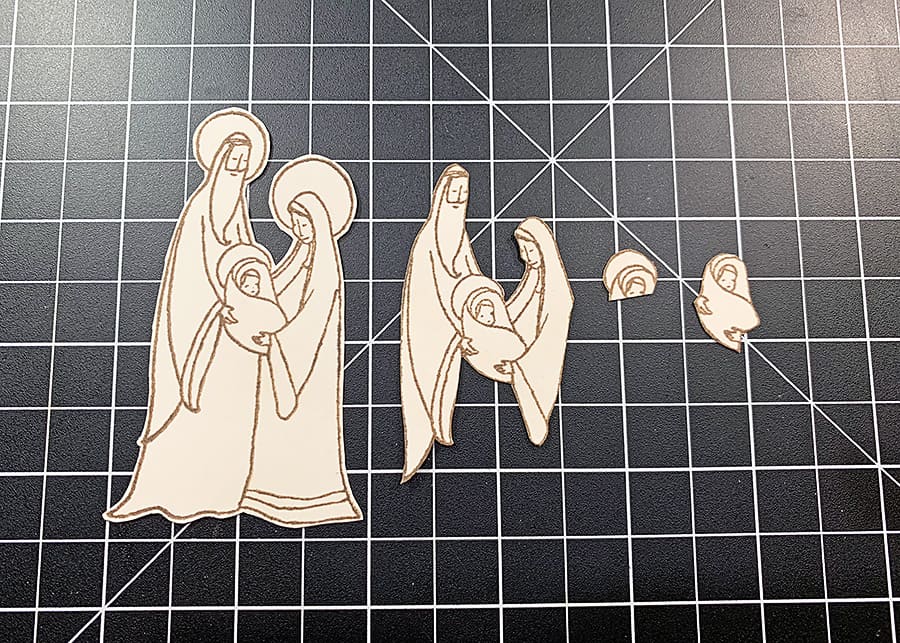 Next, I outlined where each layer would overlay. I found this out the hard way, so I'll share it with you to save you some pulling and tearing (both paper and hair).
If you darken the area just under the edge of your image layers, it helps each one to stand out. Otherwise, you can see the lines from the layer below, and it's confusing to look at.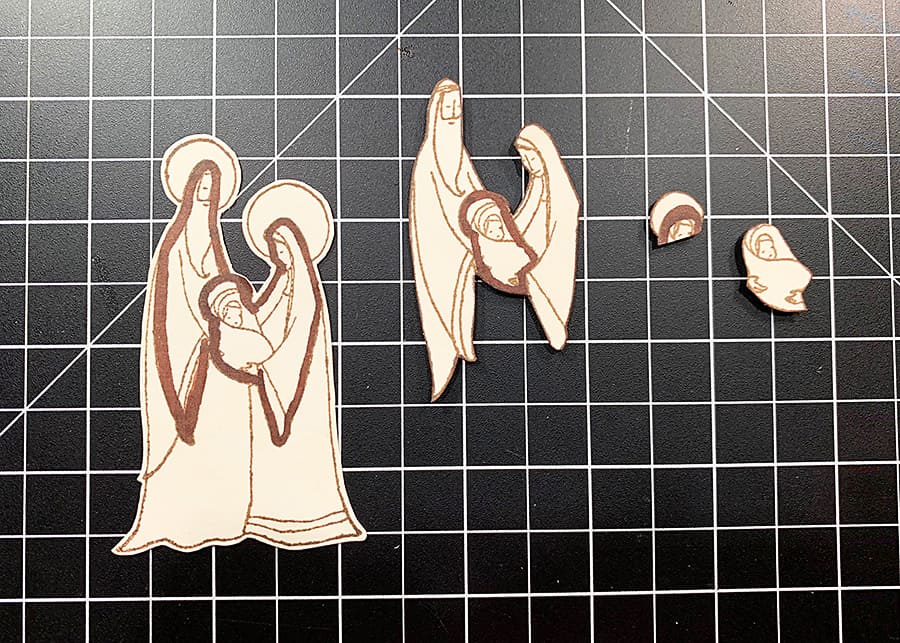 Edit: I forgot to outline Joseph's overcoat when I took the photo, but I fixed it before I put the card together. 
Next is the fun part – layering! I started with the bottom-most layer and worked my way up, adhering with a combination of Thin Foam Squares and regular Foam Circles as I went.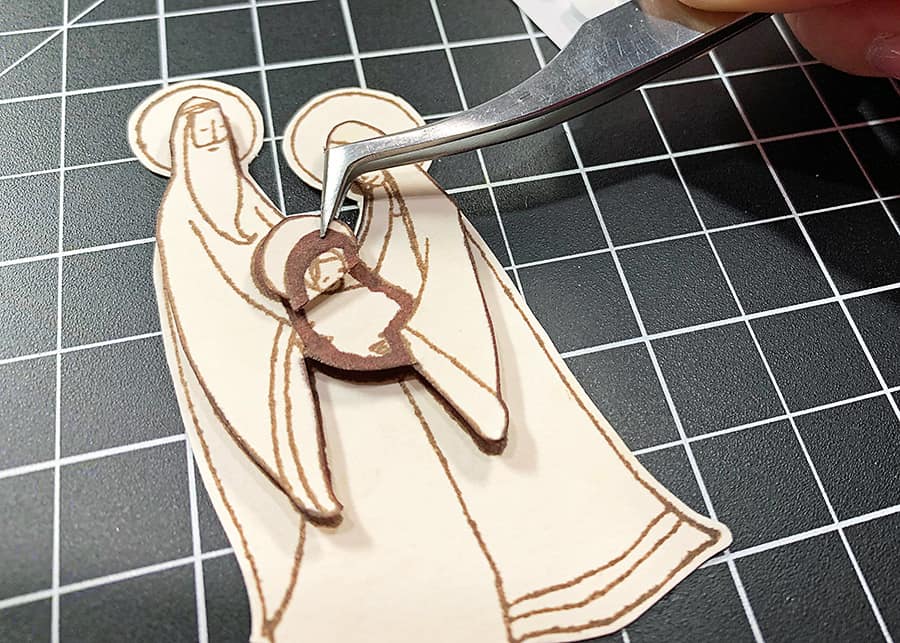 To put together the card, I die cut the piece for the sentiment and the ivory part of the card front with the Many Thanks Die Set, then heat embossed the words with Vintage Pearl Embossing Powder.
Once I added that to my card front with glue tape, I stamped the little Bethlehem and stars above it with Soft Brown ink.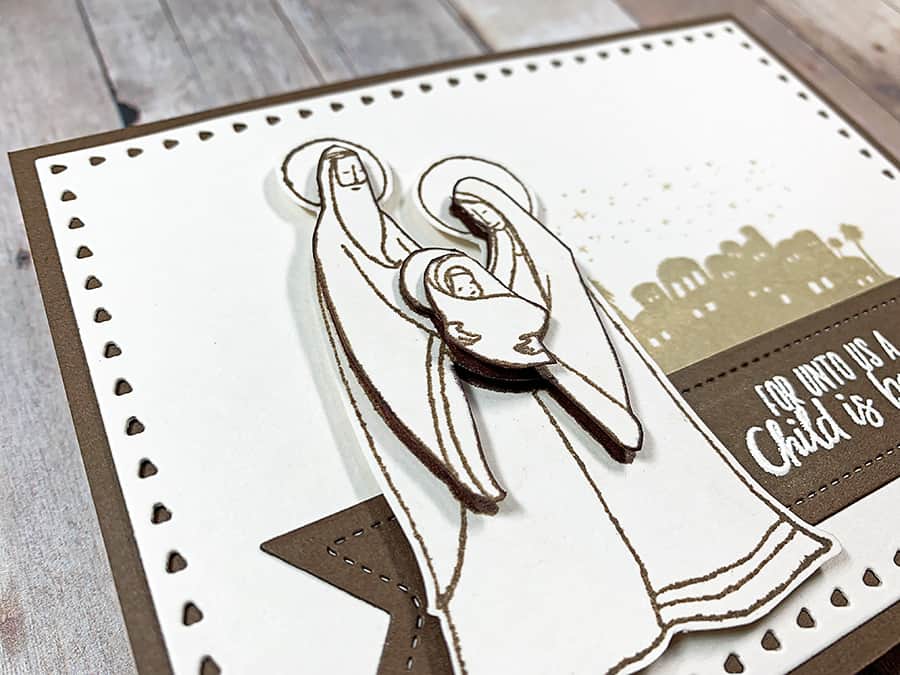 Then, I added the lovely paper pieced family on the left with more Foam Circles and popped it onto an A2 card base.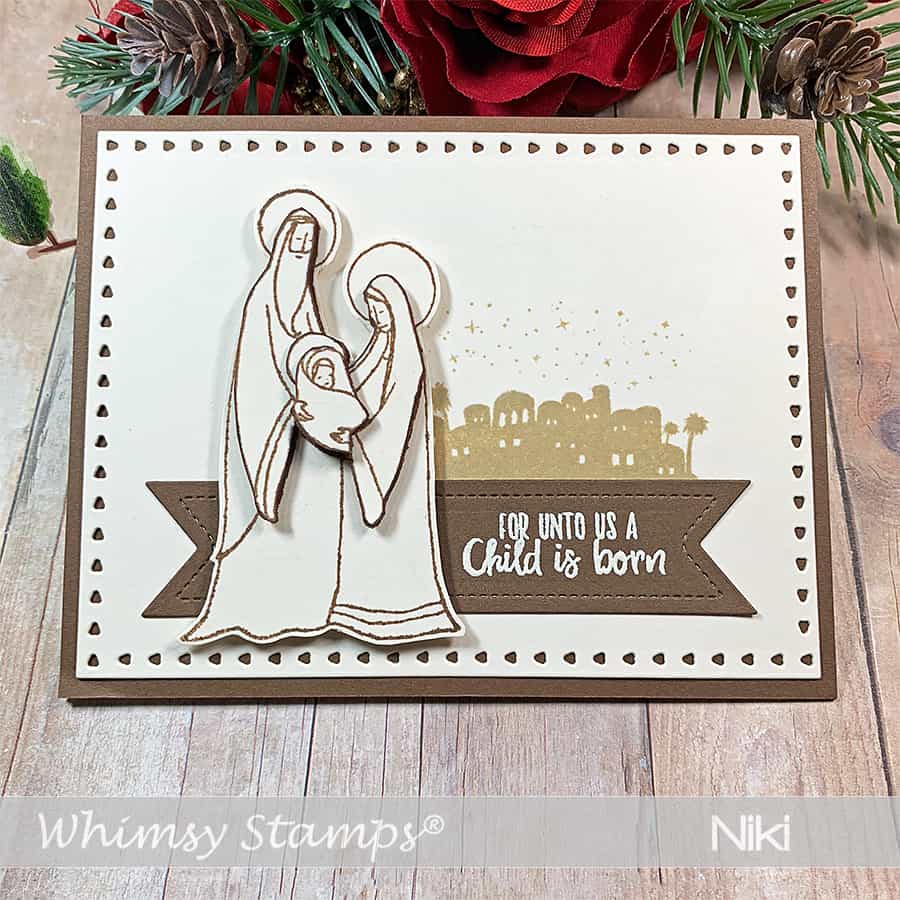 Take a look at the stamps on your stash (or check out some new ones over at Whimsy) and see how many can be used for paper piecing – I bet you'll find a ton! 
Also, I would LOVE to see your creations. Hop on over to The Cardmaker's Craft Room (my facebook group for cardmakers), join us and share your projects!
Thanks for reading today!