Stenciling with Tonic Nuvo Embellishment Mousse + Video
This post contains affiliate links. Read my full disclosure.
Ever since I got these two Nuvo Embellishment Mousse colors I've been dying to blend them together over a stencil. The background for today's card seemed to be the perfect chance to give it a whirl, don't you think?
This pretty arrow stencil is from the Hedgehog Hollow January Box. If you like geometric designs, this box is definitely for you!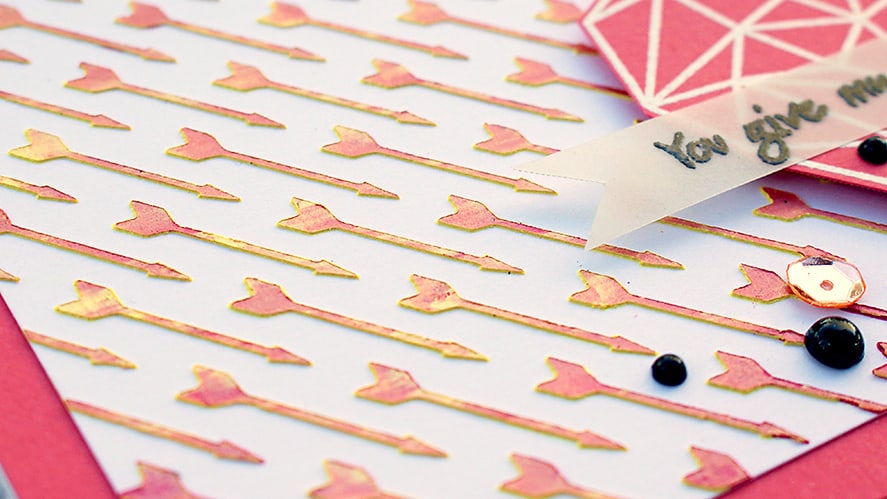 I wanted to show how easy it is to combine these Embellishment Mousses; if you're careful, you can get some beautiful marbled looks with just a few colors. I know you'll be trying all sorts of combinations soon!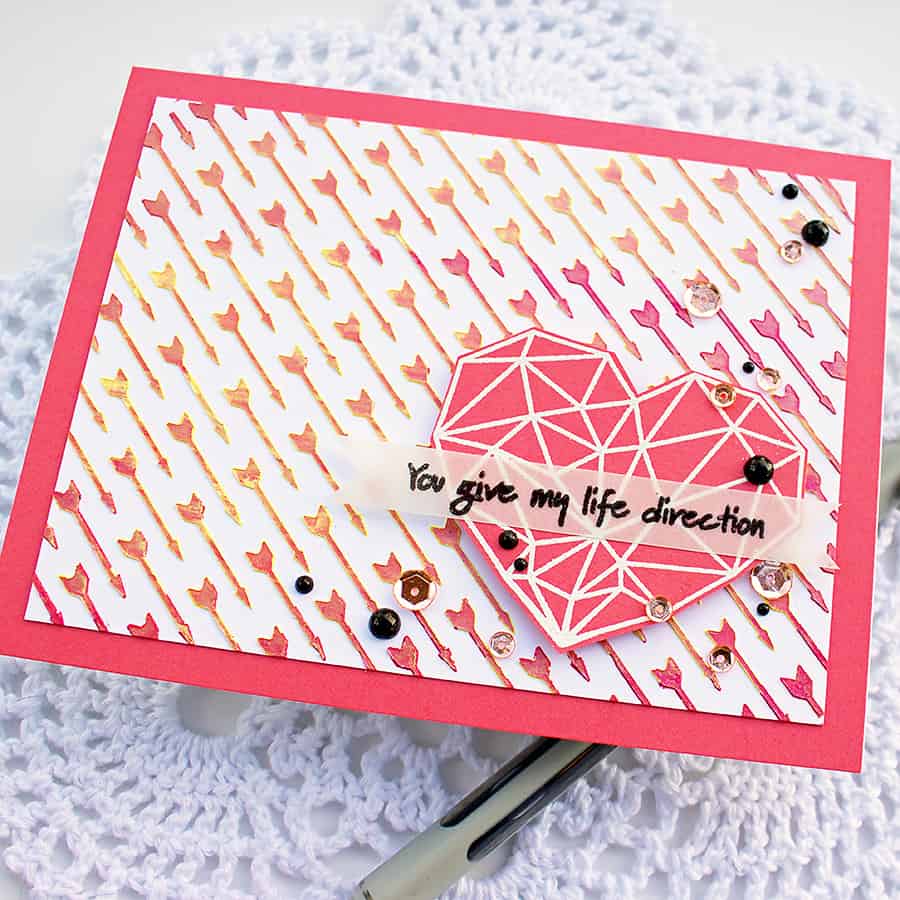 I added an embossed heart from the Finding Your Way stamp set as the main embellishment, and I also popped a sentiment in there from the Geometric Love set.
To keep as many of the pretty arrows visible as possible, I embossed the words onto a piece of vellum cardstock. Then, I sprinkled the corner with rose gold sequins and some black pearls for contrast.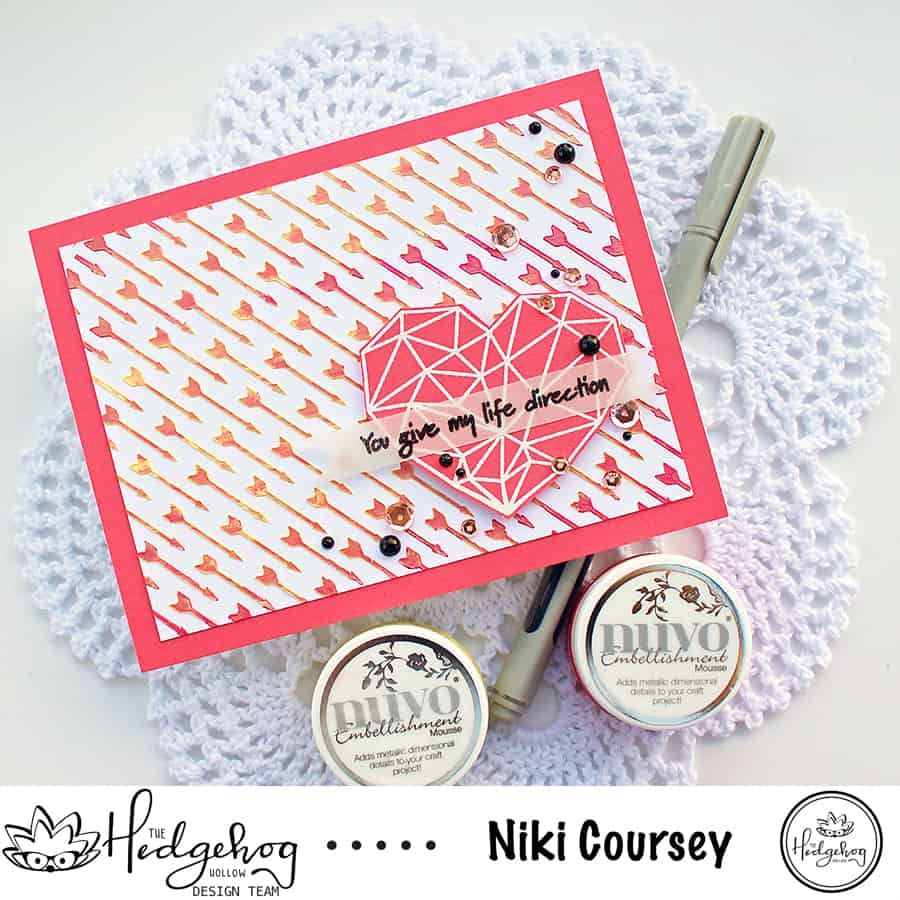 Here's my video for today's project. Enjoy, and happy stenciling!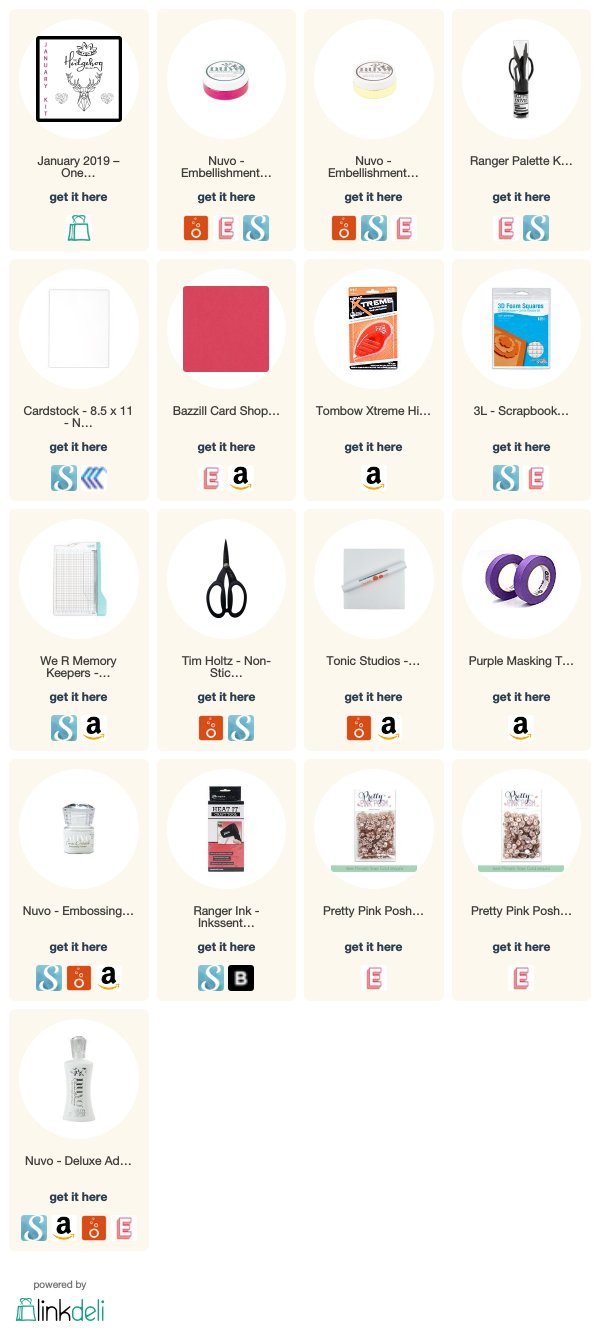 PS – Here's another card with a pretty background made with a stencil and paste!