Working with Alcohol Ink to Create a Background
This post contains affiliate links. Read my full disclosure.
Do you like the look of an alcohol ink background? I sure do, and I have a card to share with you today in which I used a few drops of alcohol ink and a splash of colorless blender to make this background. The sentiment and this cute heart are from the Hedgehog Hollow January kit. If you missed that kit, no worries! You can grab February's kit now, and it's just as gorgeous!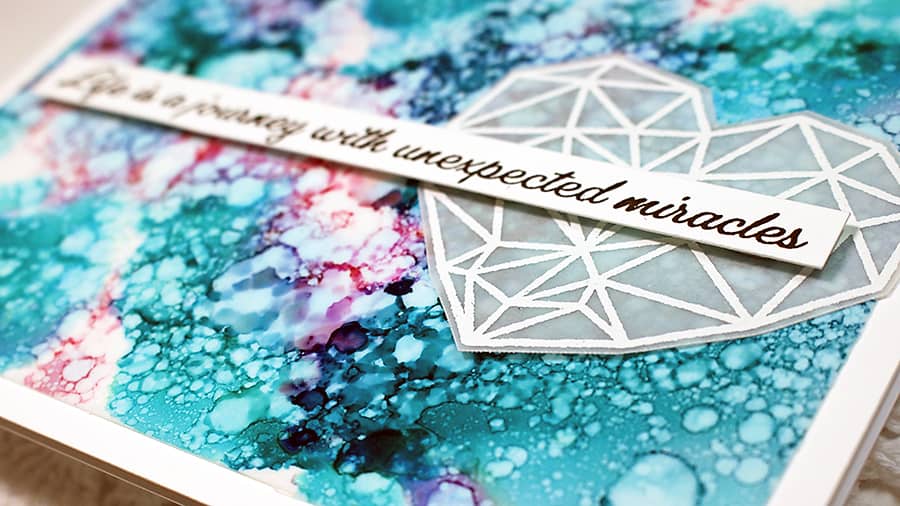 Alcohol inks are new to me – my only experience is with Copic markers, and that's a lot different than working with the Ranger Alcohol Inks. I wanted to video my first try with these products so I could show you that anyone can make pretty art with them.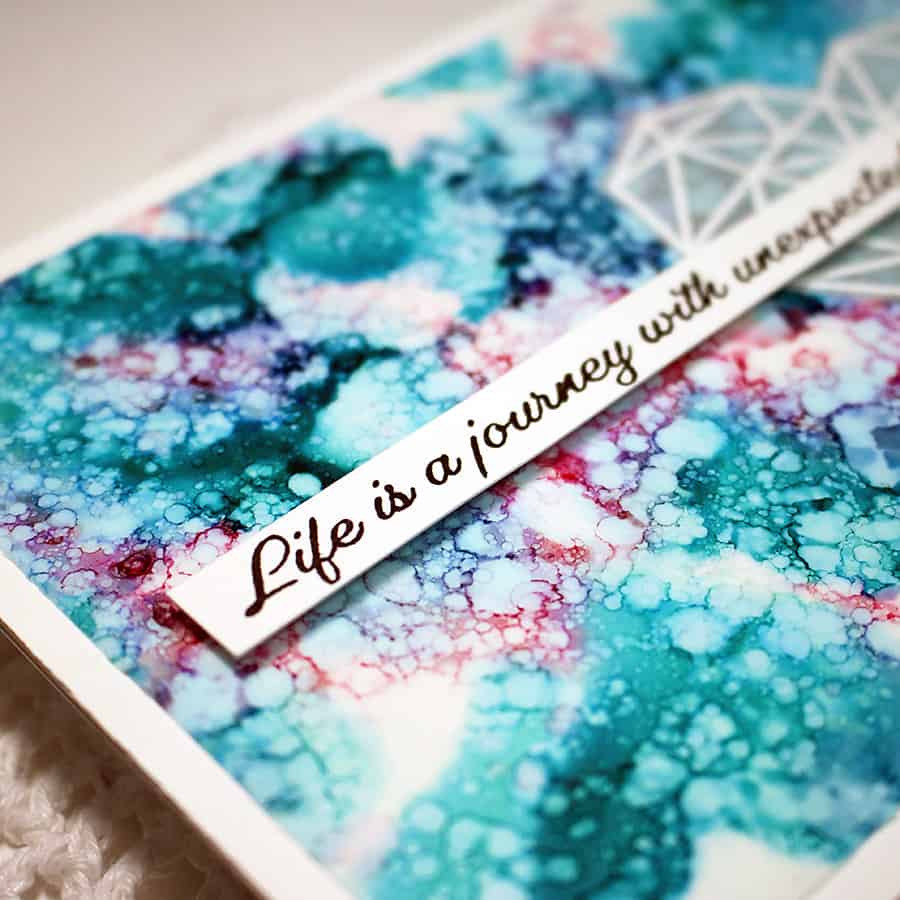 The trick is even if you don't like how it's looking, KEEP GOING. Add some more ink, blow it around, tip the paper, smoosh it, or add blending solution. I messed with my Yupo paper for a solid 15 minutes before it started to look cute!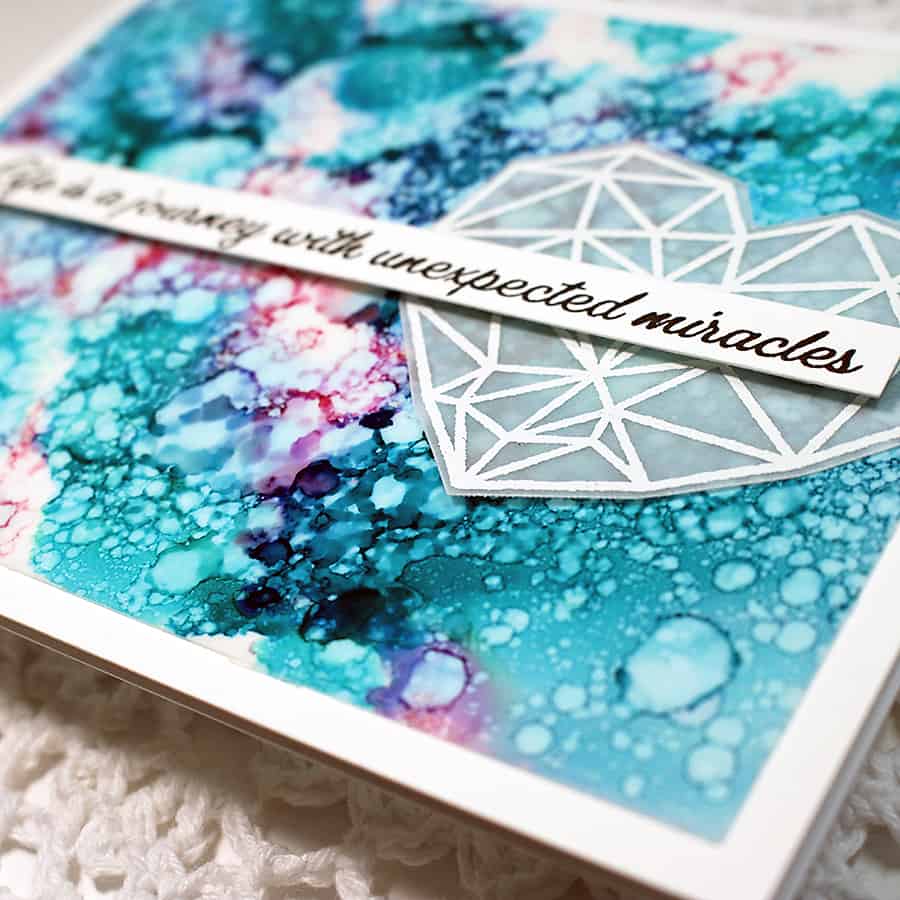 Because it took a while, I had to speed up the video through my inking process. But, I left in the techniques I used to achieve this pretty background design. It's all about flicking blending solution off your paintbrush.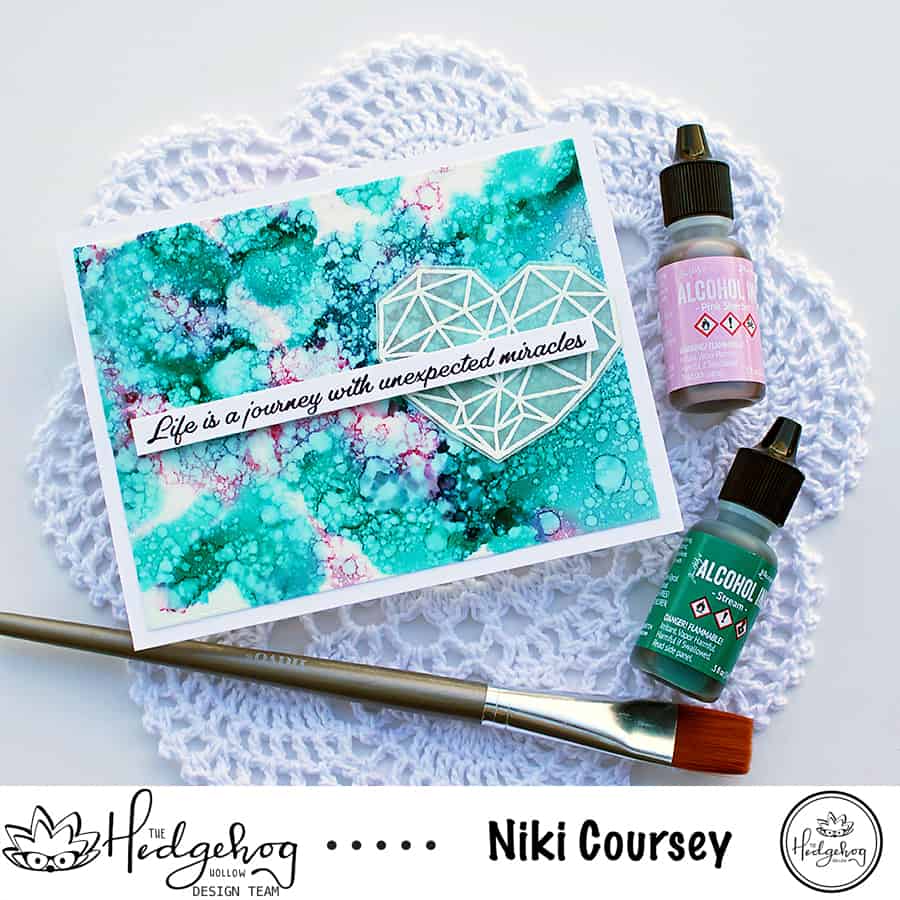 Watch and tell me what you think! Oh, and apologies for the fussy boxer pup at the end. She was having none of it. 🙂