Making a Card with the Confetti Stamping Technique
This post contains affiliate links. Read my full disclosure.
Hey! How's it going? Today's card is for Papertrey Ink's Make It Monday Challenge from a while ago. The theme is to use a confetti stamping technique inside a shape on your project, and I came up with this: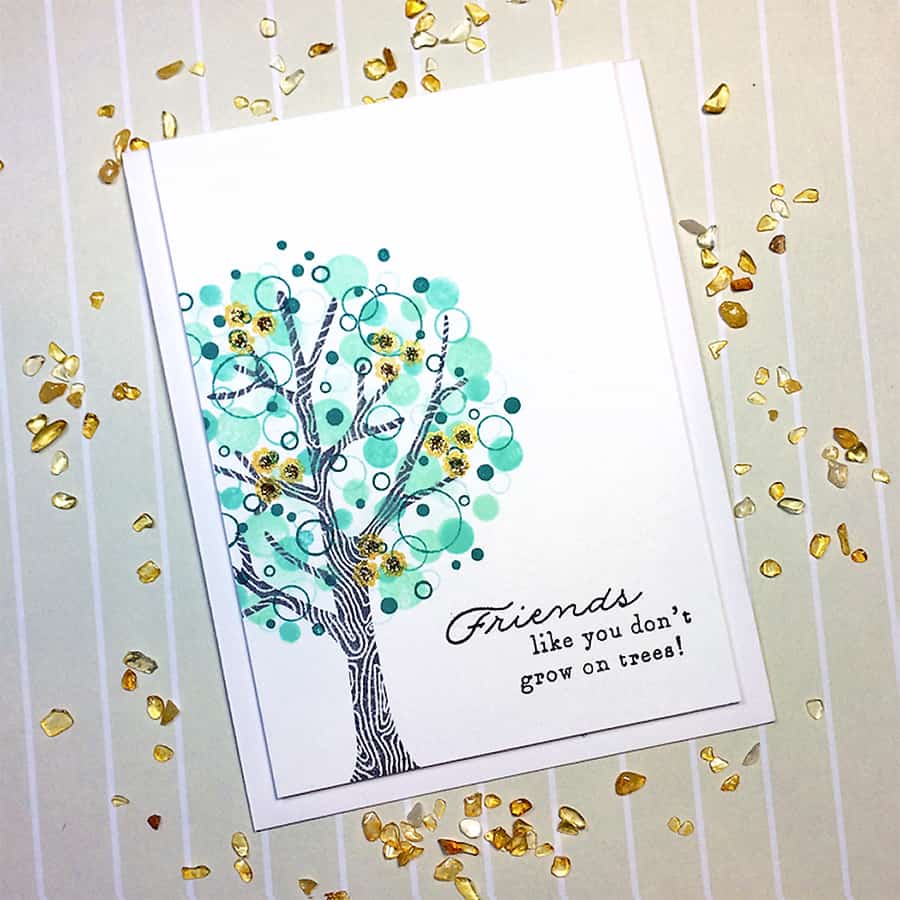 I love the Mighty Oak stamp set from PTI – I think the tree trunk stamp is absolutely perfect for decorating! Using a circle cutter, I cut a circle in a piece of cardstock and centered it over my tree trunk that I'd already stamped. Then, using the confetti stamping technique inside the circle, I created the tree's "leaves."
You don't need to cut your shape out of paper. You could just as easily trace the shape you want to fill in with a pencil and erase the lines afterward. Be careful, though – if you stamp over the pencil lines you won't be able to get rid of them.
The little golden flowers come that I decorated my tree with come from PTI's Filled With Joy stamp set, but you can use anything that has tiny flowers in it.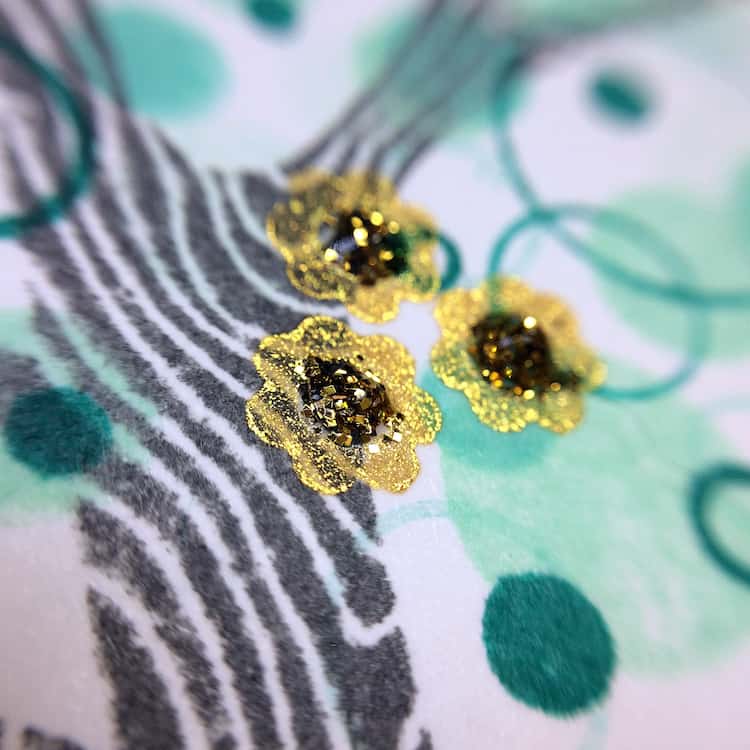 I stamped them with Golden Glitz and filled in the centers with glitter glue. Granted, the centers don't look that hot in the picture, but that's because the Stickles wasn't dry yet. I assure you they dried flat and sparkly!
As a side note, hats off to all of you who run craft blogs! I have no idea how you do it at a consistent pace. If you want to share a few secrets on how to manage it all, leave a comment below. What does a typical day's schedule look like to you?

The links below are affiliate links to the products I used today. There's no additional cost to you, and if you decide to click and shop, I really appreciate the support! Thank you!