Coloring Florals With Prismacolor Pencils
This post contains affiliate links. Read my full disclosure.
Hello! Today, I'm coloring florals with Prismacolor pencils. I read a lot of good reviews online about these – how they blend and such – so I wanted to give them a test drive. There are some Polychromos pencils from Faber-Castell (that's what I usually pencil-color with) in my stash, and I was really excited to see the similarities and differences between these two brands in practice while I made this pretty "get well soon" card.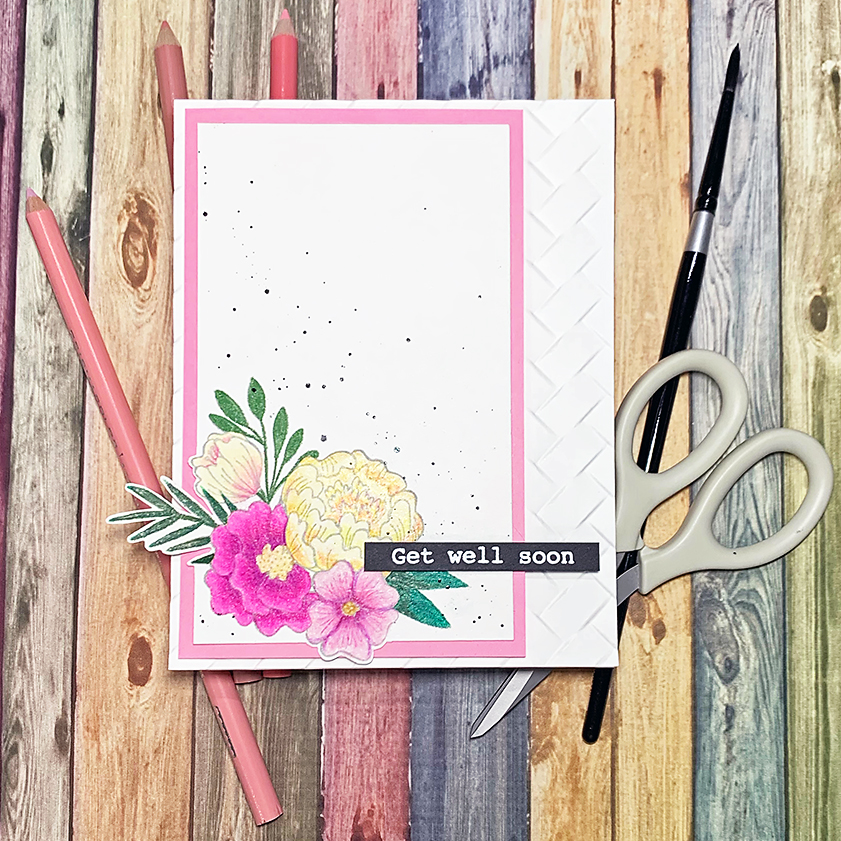 I picked the floral stamp set from the Hedgehog Hollow September 2018 kit (it's sold out as of now, but you can use a favorite set from your stash, or Altenew has some AMAZING florals to color, like this one) and stamped it in Dove Gray Staz-On Ink.
The paper I'm using today is a fine-tooth watercolor variety. It's much more fun to color with pencils on this because it picks up the pencil so well and makes it easy to blend.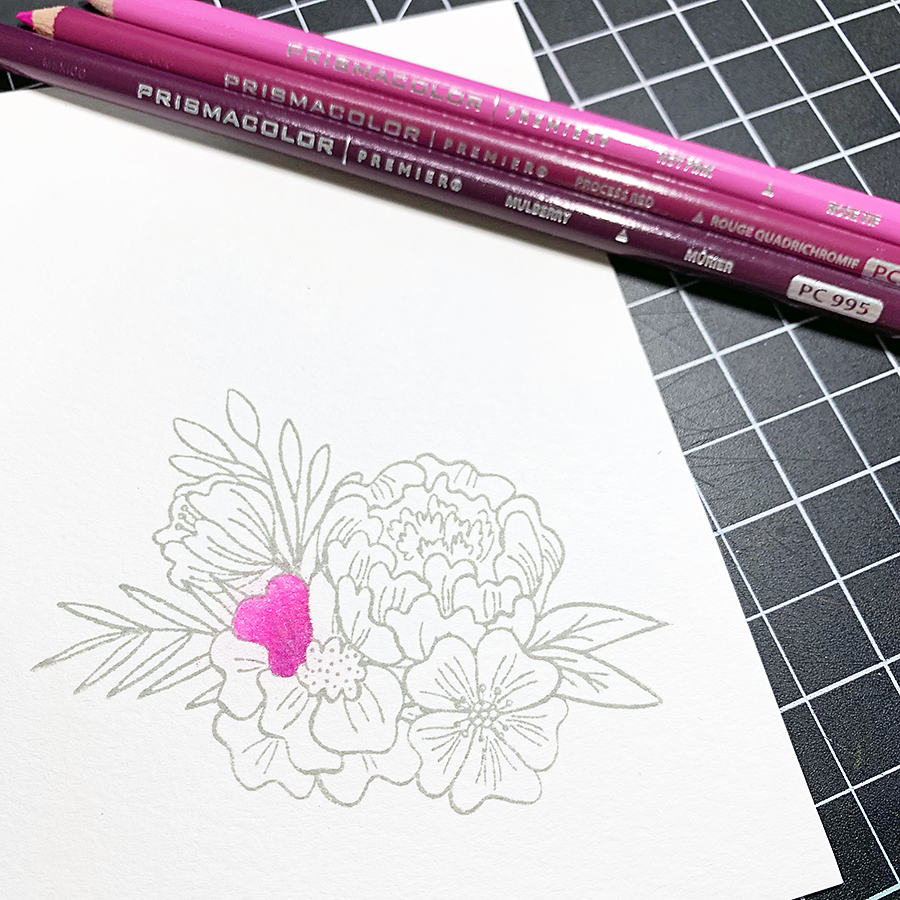 The Prismacolor pencils I used for these flowers are:
Dark Pink Flower: Magenta, Pink, Mulberry
Light Pink Flower: Pink Pomegranate, White
Yellow Flower: Cream, Sunburst Yellow, Pink
Yellow Bud: Cream, Pink
Leaves: Prussian Green, Grass Green, Kelly Green
They did indeed blend easily! Even with the Cream and Pink on the bud, which surprised me since they are very different colors and usually a little challenging to put together without doing multiple layers. I laid down the Pink first, and followed with the Cream.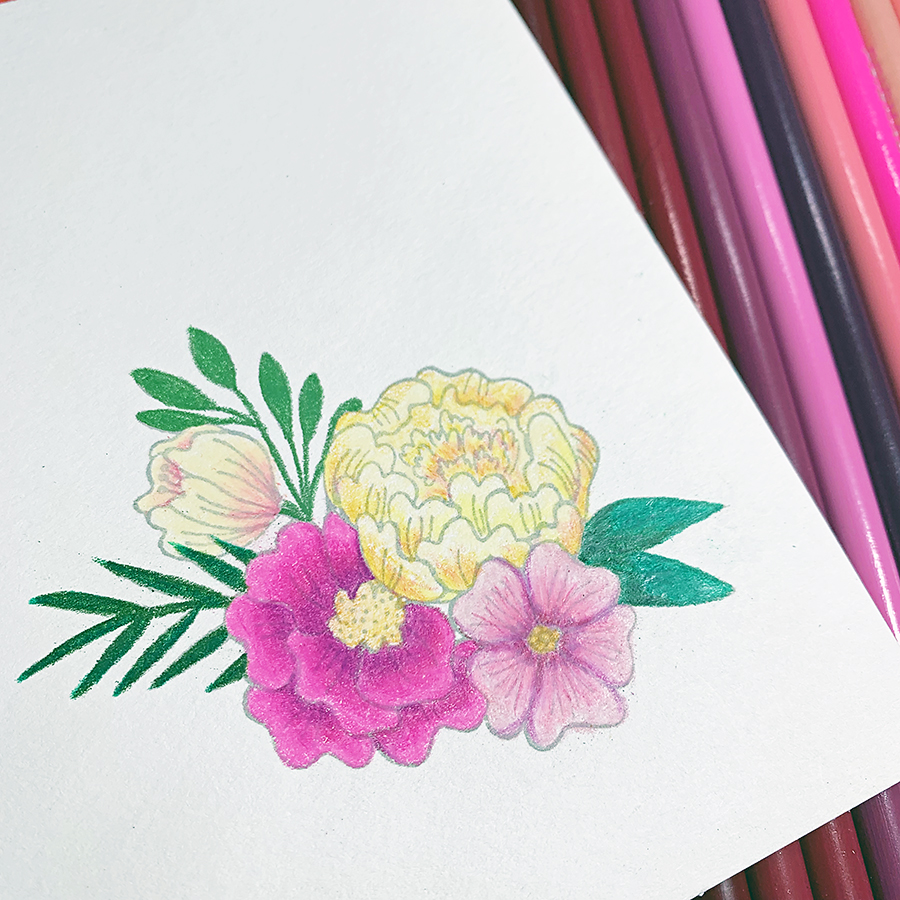 Once I had them all prettied up, I trimmed the panel to 5" x 3", allowing the flowers to overhang the edges. To do this, I snipped into the paper where I wanted to start fussy cutting the image, then carefully cut up to that point with my Tonic Studios trimmer and removed the excess.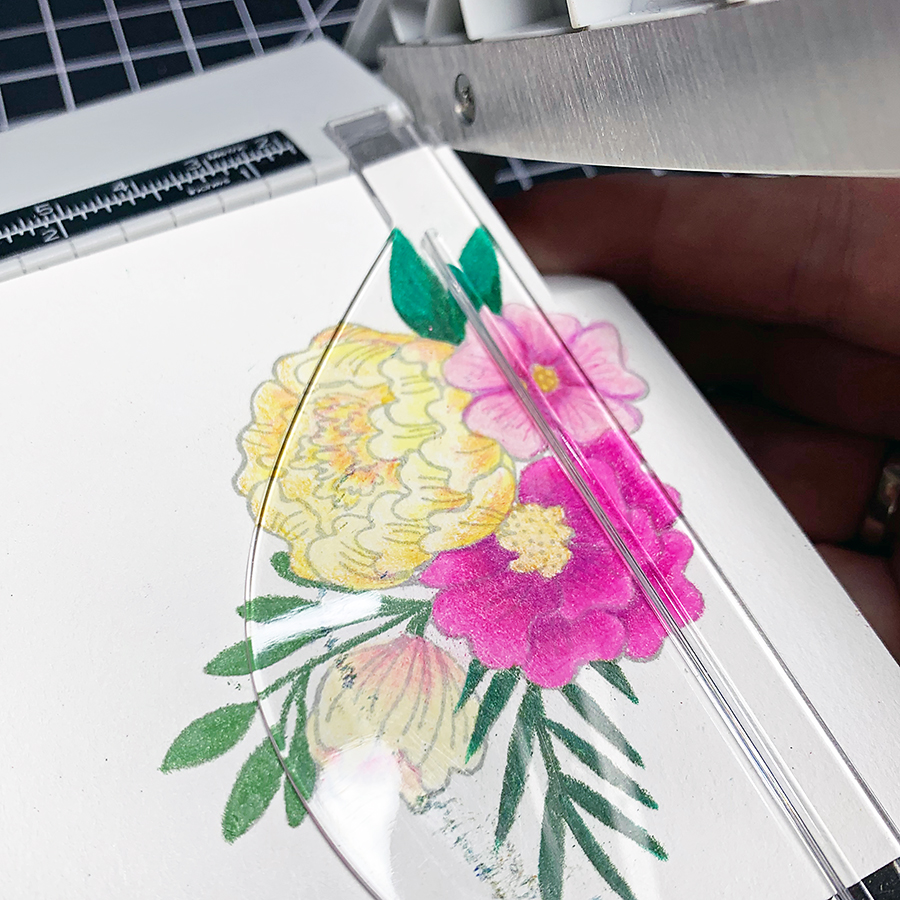 Then, I cleaned up the corners with detail scissors and trimmed down the other side using the same technique.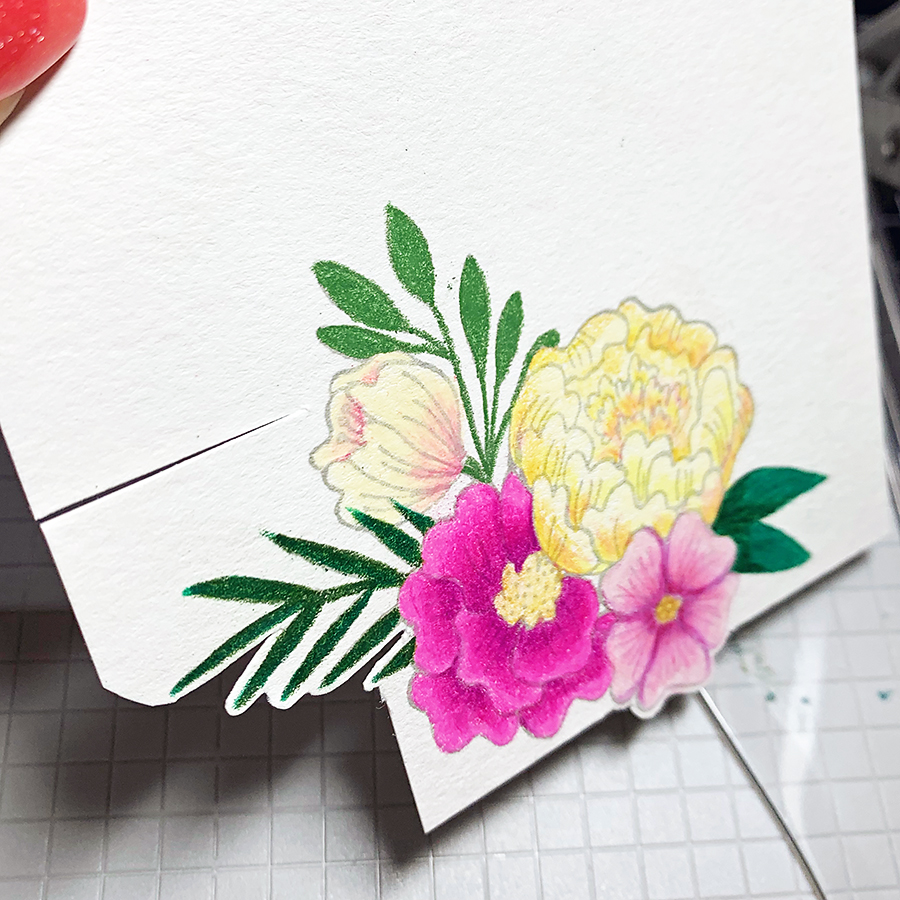 After everything was shaped up, I used a 5.25" x 3.25" piece of mauve cardstock to mat my stamped panel.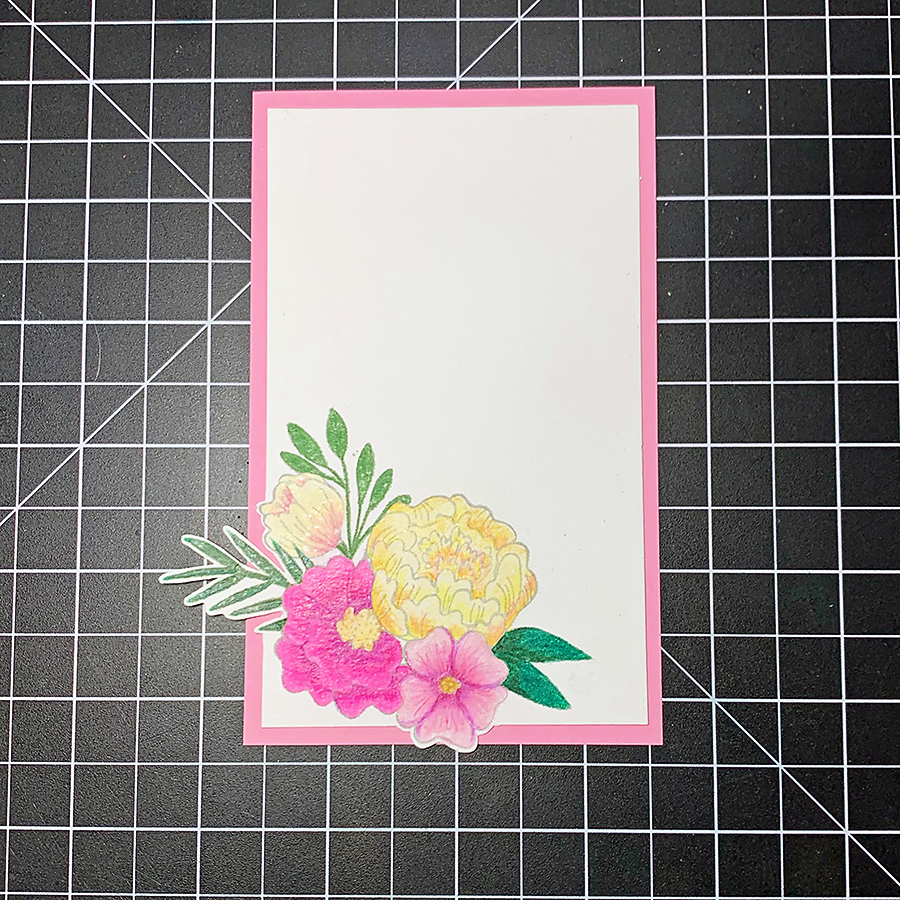 For the background, I embossed a piece of Neenah Solar White with a Next Level Embossing Folder in Woven. I then adhered the colored piece over the left side with foam squares.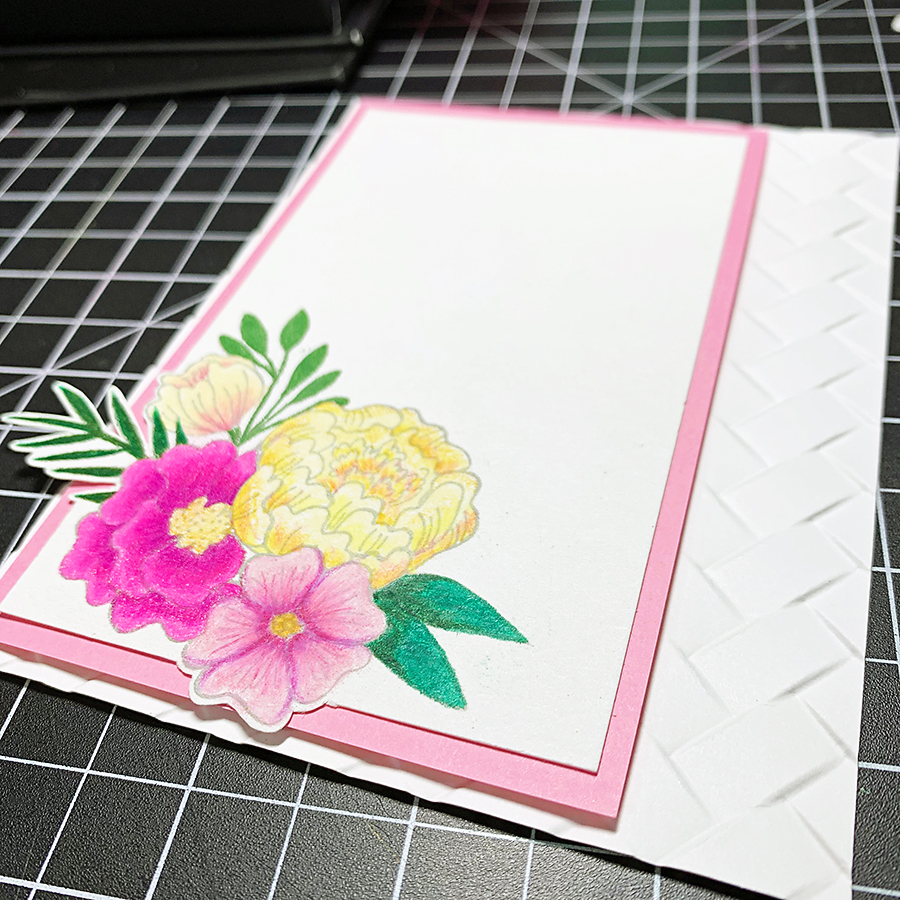 For the sentiment, I heat embossed "get well soon" on a bit of black cardstock and trimmed off the strip. I added that to my card front with foam squares as well, then popped everything onto an A2 card base.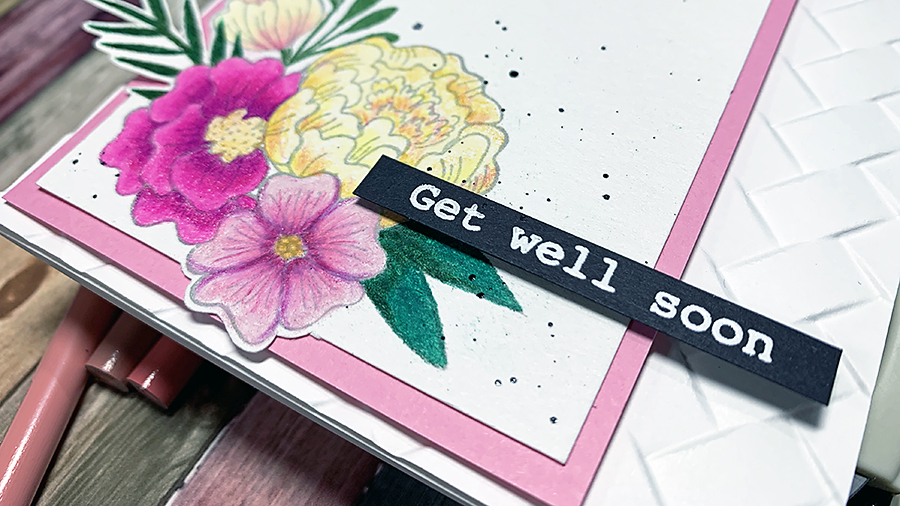 … It was then I realized I wanted to add some flecks of color over that front piece with the flowers. Daaaaannng.
It was too late to pull it off again. So, I tucked some scratch paper under the edges of the watercolor paper to protect the rest of my card. I made a mixture of Memento Black Re-Inker and Nuvo Mica Mist in Silver Smoke. Then, I tapped off some lovely little flecks over the panel with my favorite paintbrush. Crisis averted! And I love how it turned out 🙂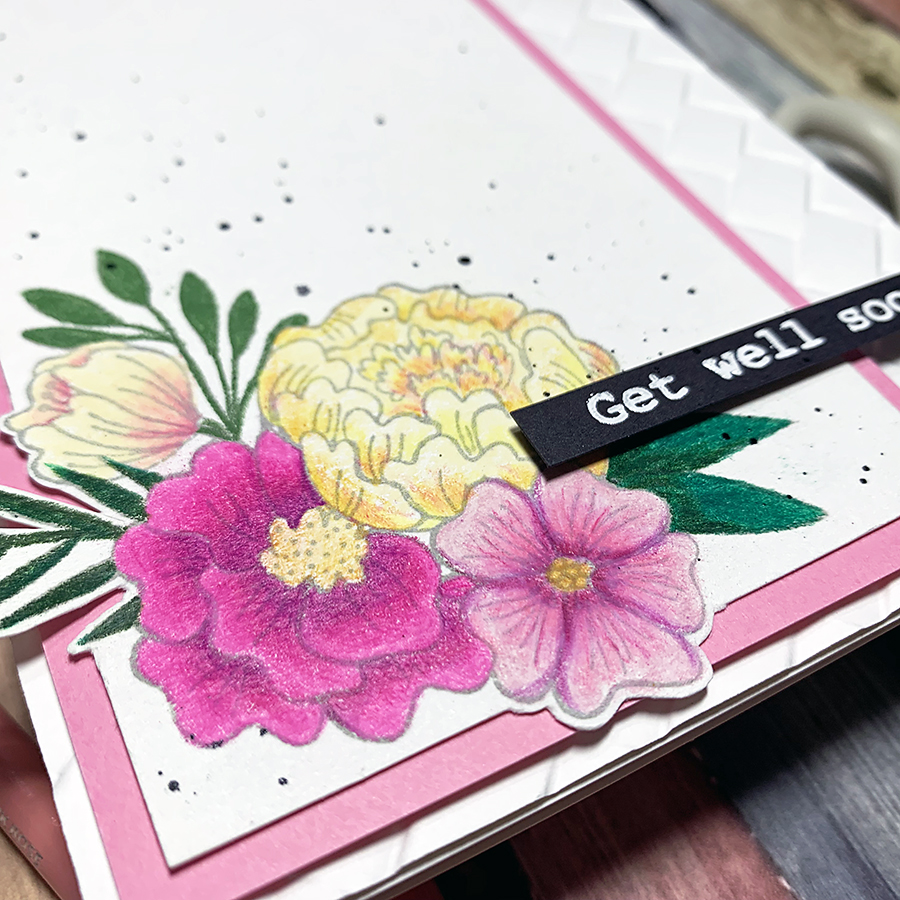 Thanks for stopping in to read today! I hope you break out your favorite stamp set and try coloring florals with Prismacolor pencils. It's so much fun and I'm sure you'll love how they are buttery-soft and easy to blend. Happy crafting!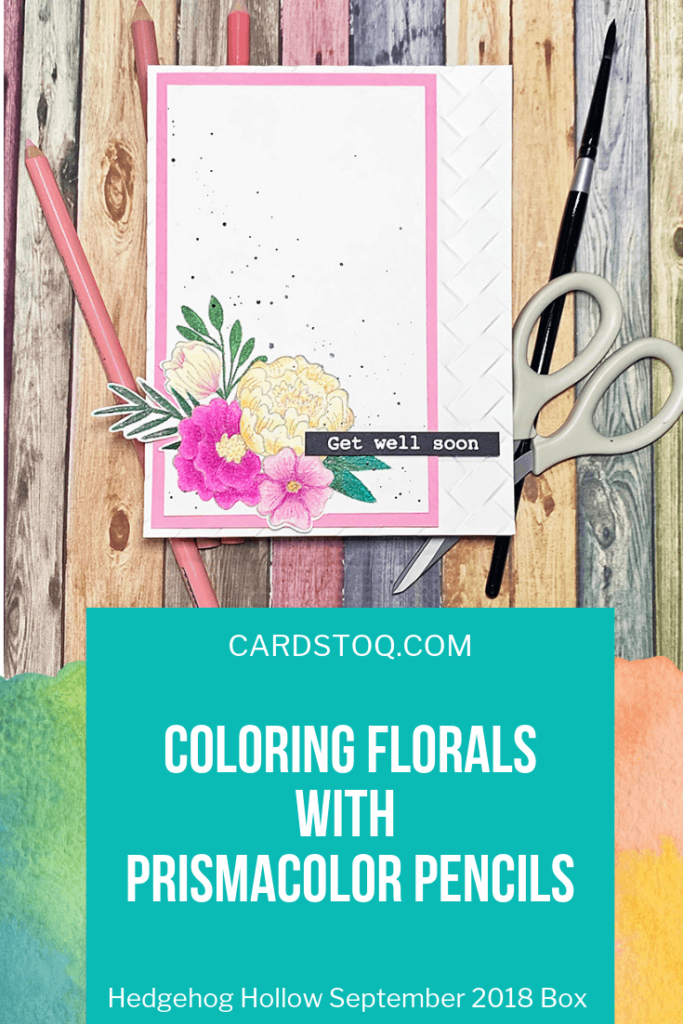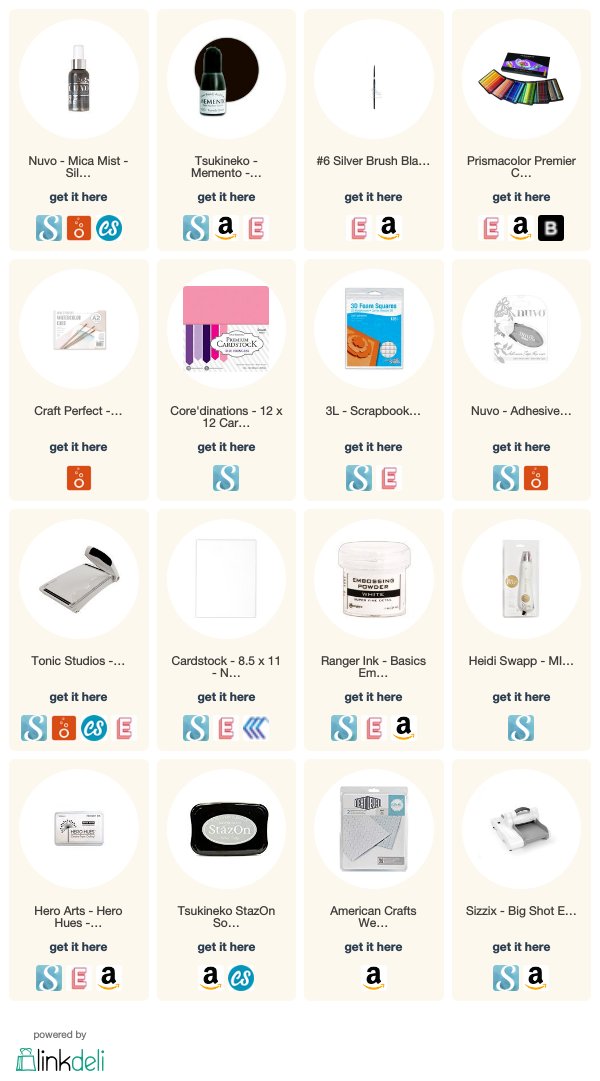 PS: Here's another colored pencil card I think you'd like!