Paper Door: Tall Holiday Gift Tags + Colored Pencils
This post contains affiliate links. Read my full disclosure.
I have quite a few cards done for the holidays, now it's time to put together some tall holiday gift tags! I like to make tall tags because it doesn't waste my cardstock – you can get six to eight tags per sheet, depending on how you're decorating them. 
The tags for today are made from the Whimsy Stamps Paper Door Kit. I love that this kit included the coordinating dies with the stamp set. It makes things so much easier!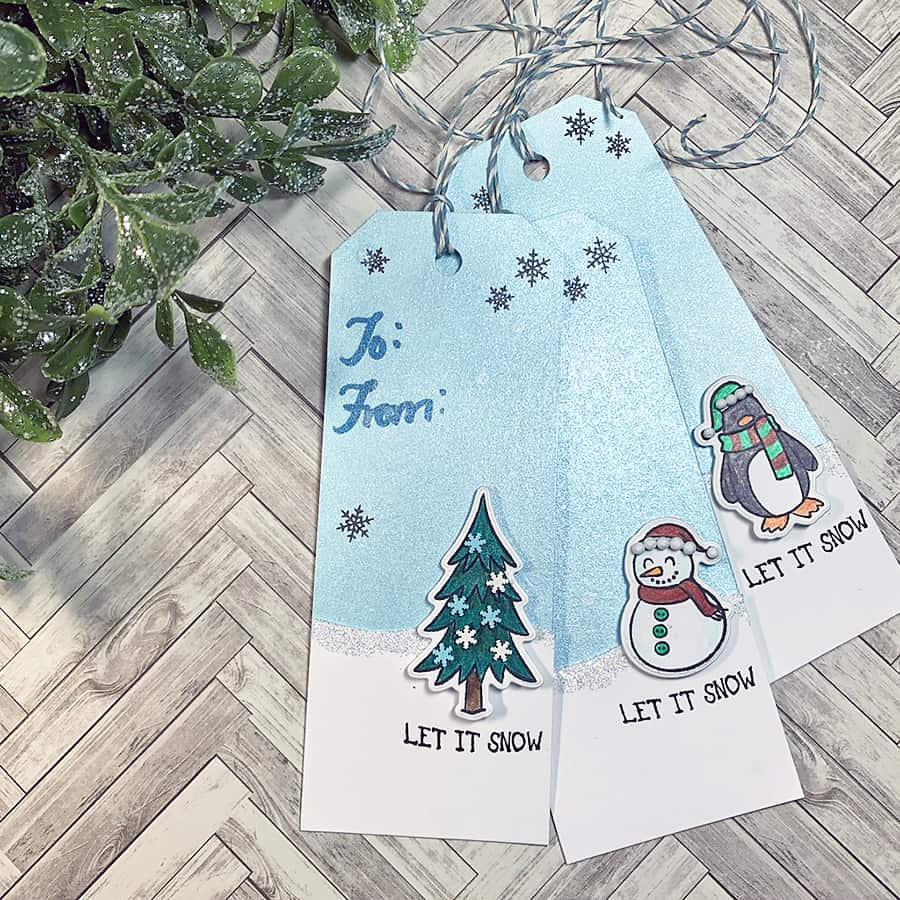 Creating the Pieces
To make these, I cut down a half sheet of the white cardstock from the kit to four 5-1/2″ x 2-1/8″ pieces. I knew I wanted a snow layer across the bottom, so I trimmed the top corners of only three of the rectangles with a Corner Chomper (you can use scissors too) to make tag shapes and saved the other piece to cut later.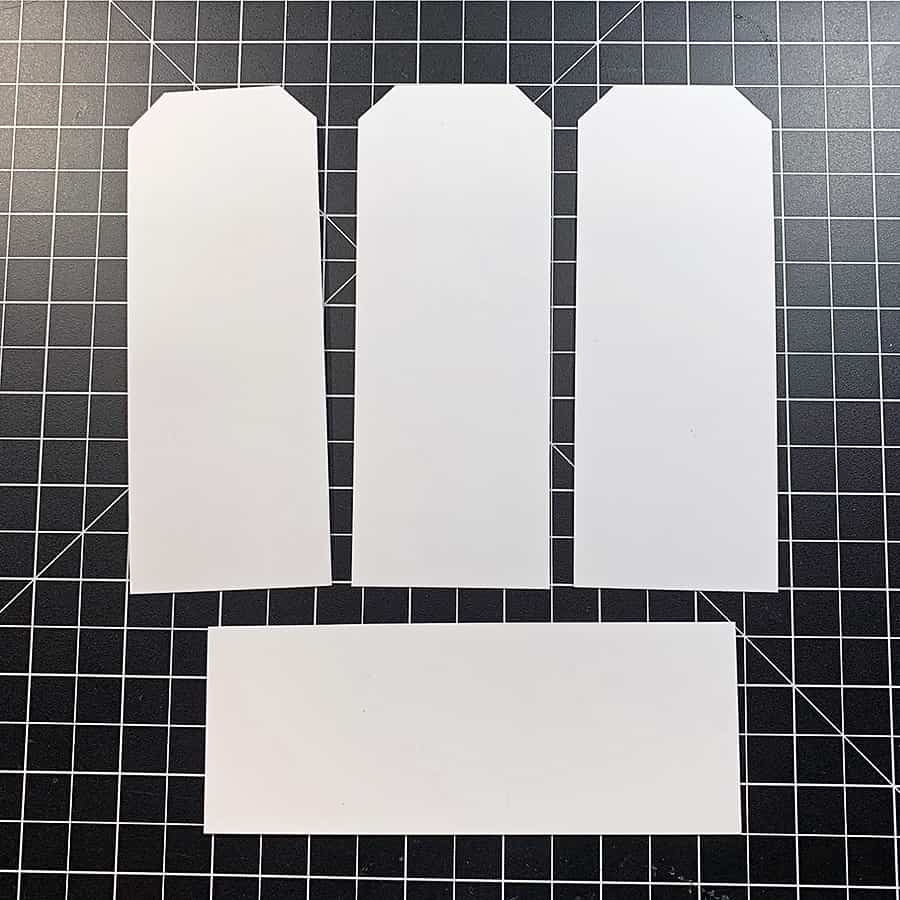 Next, I popped the three tags into an old cardboard box I had specifically for this purpose and spritzed them really good with the Fireworks! Shimmer Mist.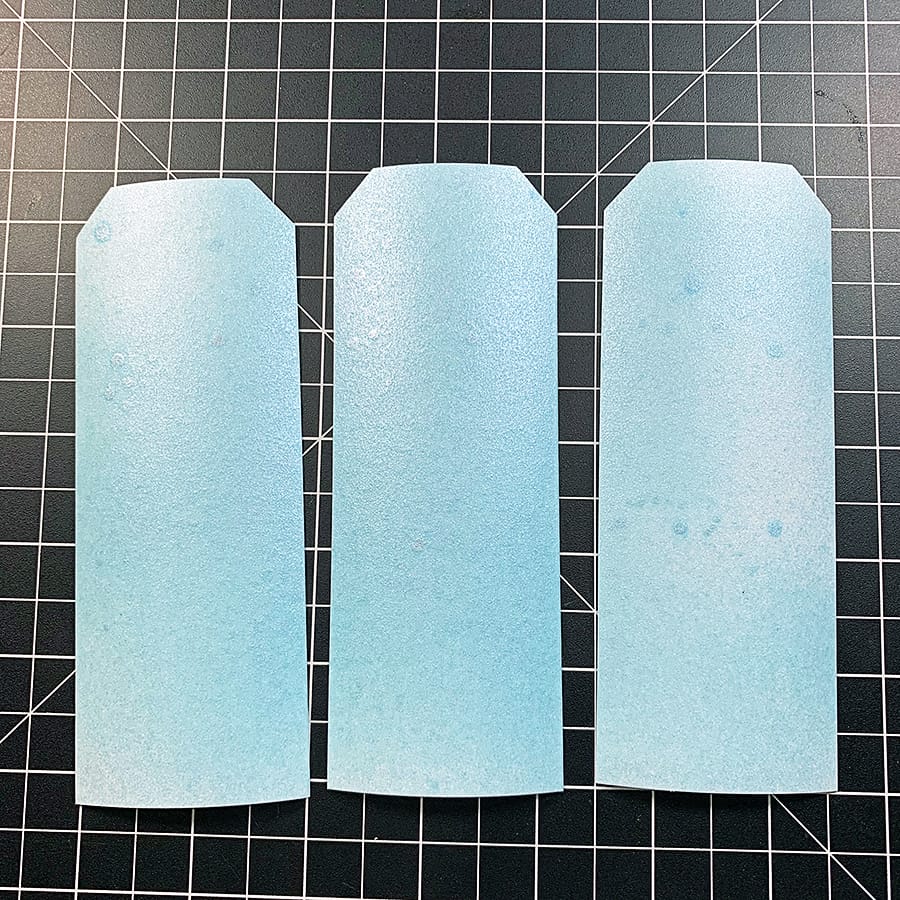 While those were drying, I stamped my critters.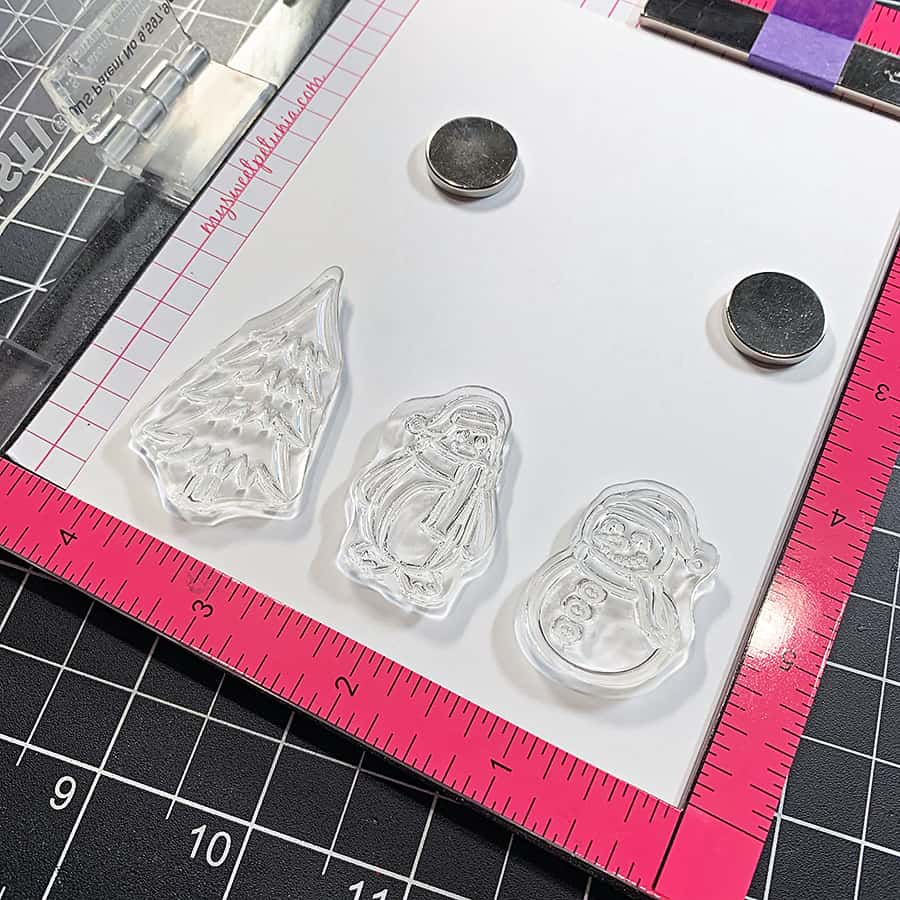 To color them, I used Polychromos Pencils from Faber Castell. Then, I die cut them and added foam circles to the backs. 
Remember that last piece of cardstock? I used a pencil to mark it into even thirds and then just cut them into snowy hill shapes to fit the bottom of the tags.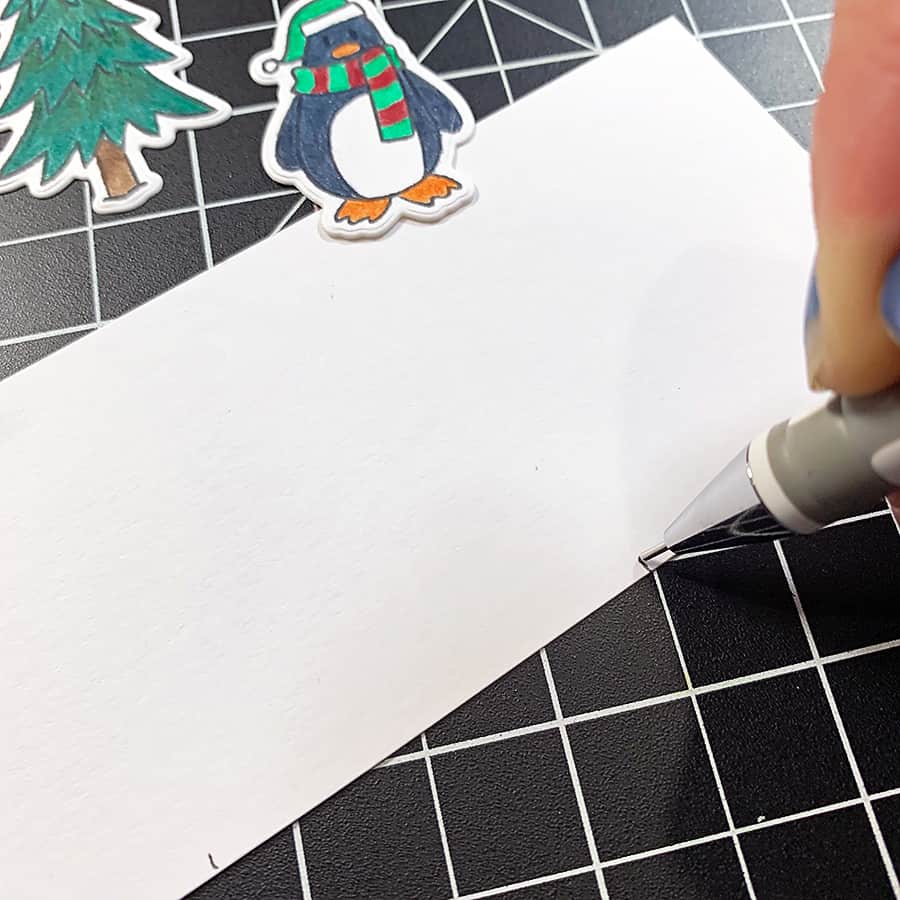 I also ran a bit of Nuvo Craft Glue along the curvy edge and sprinkled it with the gorgeous glitter that comes in the kit. 
Putting It All Together
Once the spritzed pieces were dry, I adhered the white layer to each of the tags with Tombox Xtreme glue tape, then popped my critters on too. Then, I stamped the sentimentand snowflakes, wrote the "to" and "from" on each tag, punched a hole in the top, and threaded them with twine from my stash. 
Finally, I used the little jar of shaker bits to embellish my critters and tree, attaching the snowballs and flakes with a dab of glue.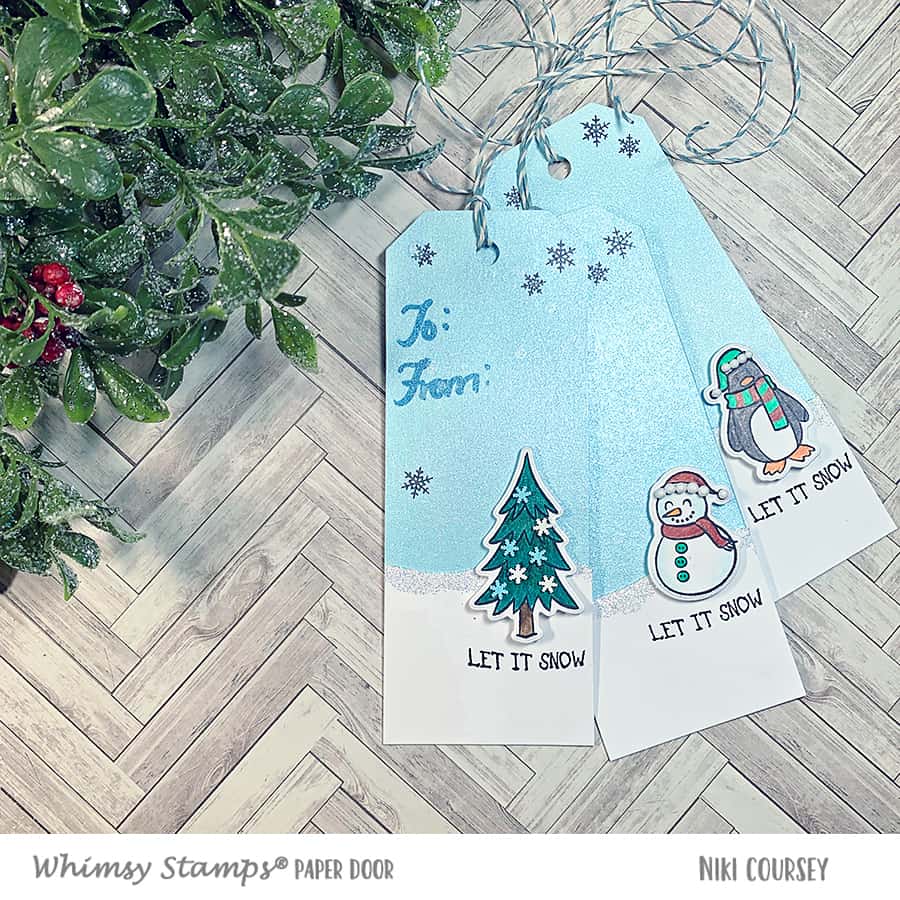 Thank you for coming by today to check out my tall holiday gift tags! Why not save this idea for later by pinning it to your Pinterest boards? I really appreciate the love!
Here's another set of holiday gift tags I bet you'd like too!