Papertrey March Blog Hop Challenge: Florals
This post contains affiliate links. Read my full disclosure.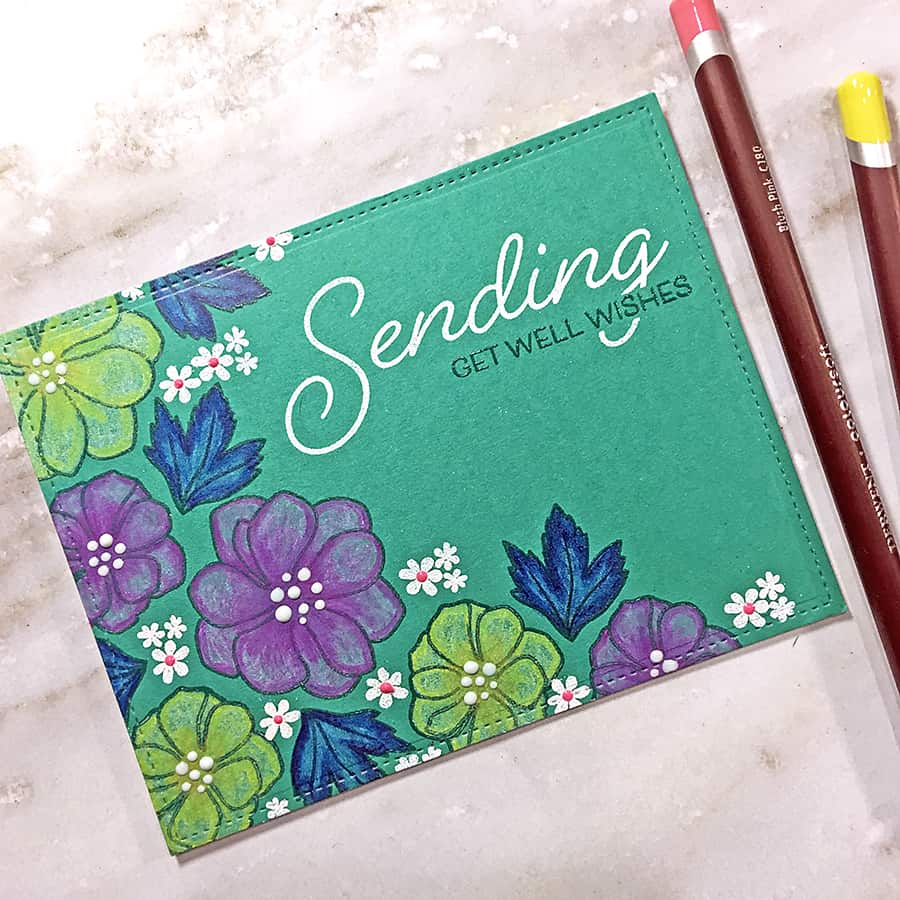 Hey! Hope you're having a great weekend – it's been lovely here today. I spent most of the afternoon making a card for the Papertrey March Blog Hop Challenge. I haven't used my colored pencils for so long, and when I saw the inspiration photo I knew exactly what I wanted to do.
The photo for this challenge comes from the lovely & talented Victoria Johnson. Actually, there are two images, so I chose this one as my inspiration.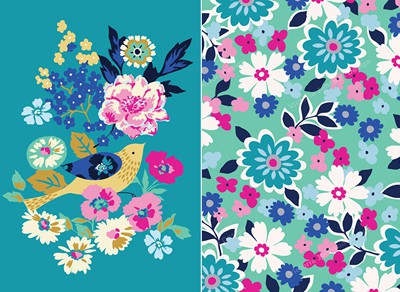 And this is what I came up with.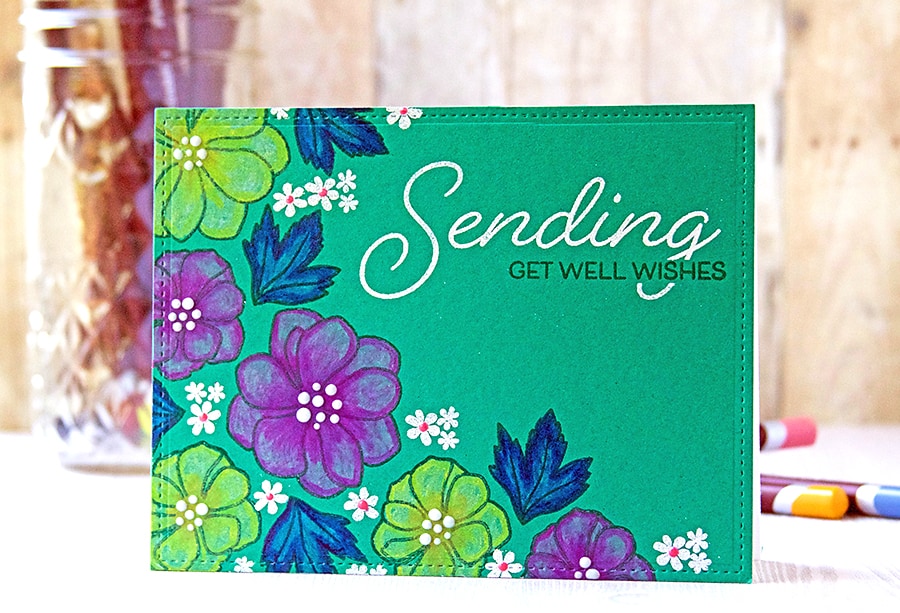 For the flowers, I used two stamp sets – Bold Blossoms and Painted Petals. I stamped all the flower outlines in Versamark Ink and heat embossed with Clear Detail Embossing Powder. Once I had that done, I stamped all the tiny flowers with the same ink but embossed with White Detail Embossing Powder. The sentiment is embossed the same way – white powder for "Sending," and clear for "get well wishes."
Next, I lightly colored in the design with a white pencil from my set of Derwent Colorsoft Pencils (so the colors would show up a little better on the paper). Then, I colored over the white with the brighter colors – lightly first, and then I pressed harder around the edges for a more vibrant look.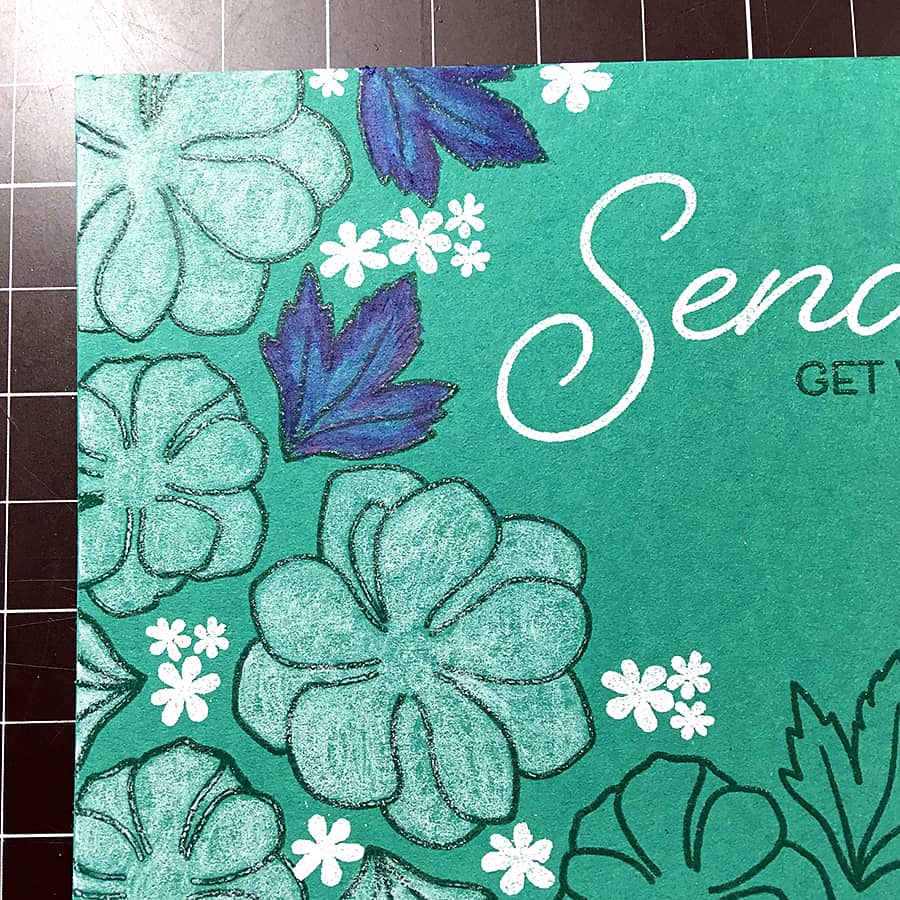 Colorsoft pencils are perfect for getting bright colors on dark paper. Even though I went for a more scratchy look on my card, you can get some pretty solid & smooth color from these pencils.
To finish off the card, I trimmed the edges with a Stitched Rectangle die from Lawn Fawn and mounted it on a white card base. Then, I created the flower centers with Tonic Nuvo Crystal Drops in White Gloss and Carnation Pink. My gosh, I love that stuff – it dries like little beads!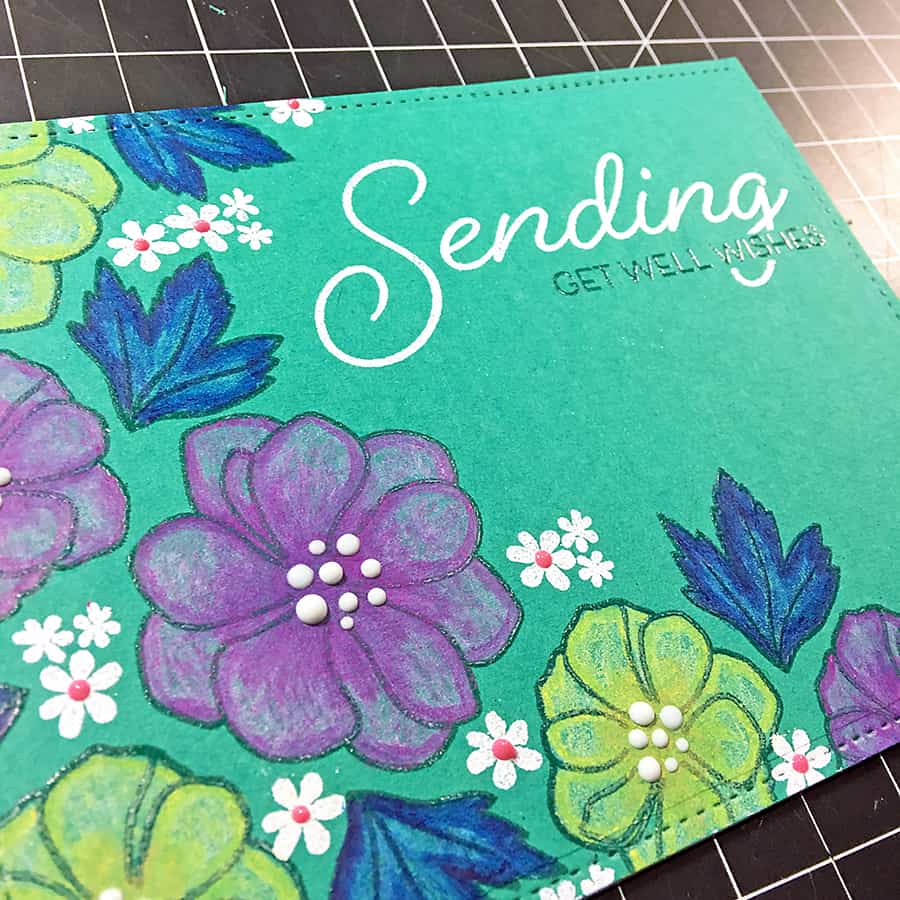 Thank you for checking out my post today for the Papertrey March Blog Hop Challenge. If you liked this post, feel free to share on Facebook, Pinterest, or Twitter and don't forget to tag me @cardstoq… I'd really appreciate it!
Until next week!