Vibrant Floral Background with Nuvo Shimmer Powder
This post contains affiliate links. Read my full disclosure.
With the holidays behind us, I thought I'd make a bright and vibrant floral background for you today. I'll probably get back to winter themed things by the end of the week, but some bright pops of color were in order for this flowery project.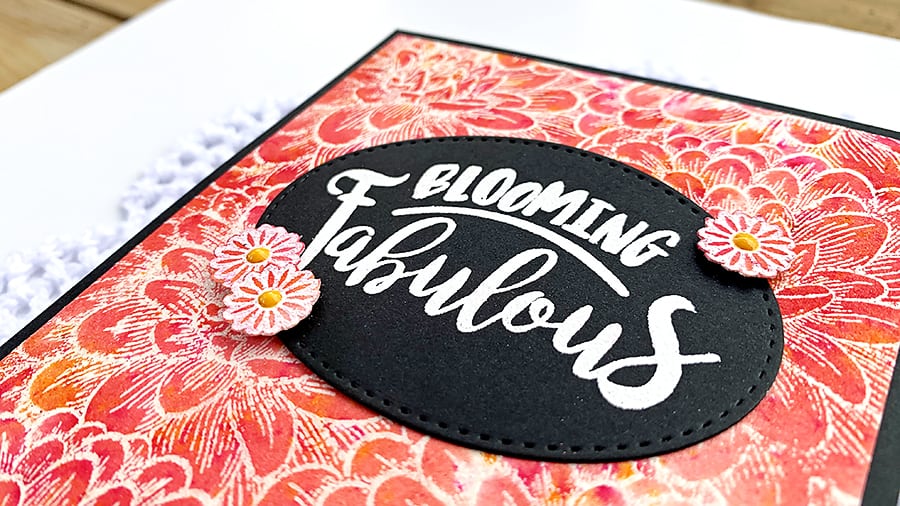 Have you tried Nuvo Shimmer Powders? They are AH-mazing for making card backgrounds. When you drop these powders on your projects and activate it with water, the color just comes alive, and it's so bold and exciting!
The beauty of the Shimmer Powder I used for the card below is that it has two or three different color pigments in the bottle. That's why I use the straw to move the color around – so they won't mix too much and the result is a lovely multicolored floral arrangement 🙂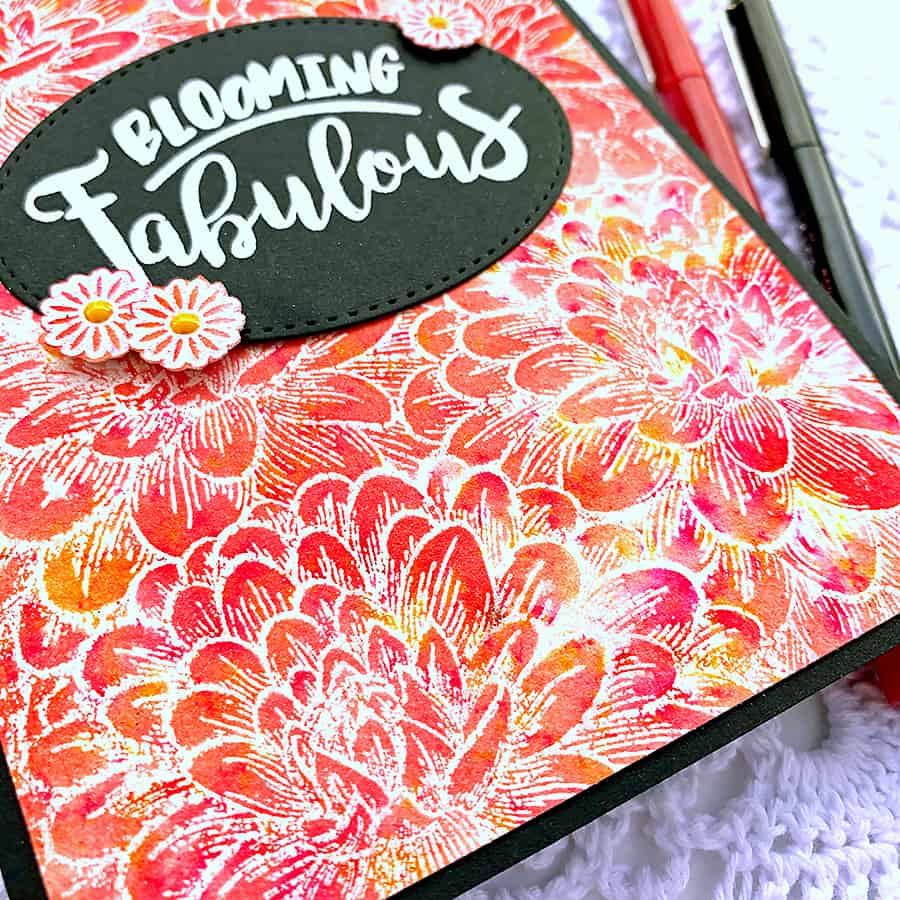 Now, I usually do videos at the end of the month, but December was rough for me in the voice department (I still can't get out a full sentence without coughing – the lungs are super irritated).
For the video below, I added in a bit of music and the critical steps for you to follow along. I hope you like it… let me know in the comments!
Happy New Year!