Color Isolation • A Masking Technique With Lupins
This post contains affiliate links. Read my full disclosure.
Color isolation is the challenge at Papertrey Ink this week for Make It Monday. What is color isolation, you ask? It's usually a photo edit where your entire photo is swapped to black and white, then a particular color or image in the picture is 'popped' by bringing it back to full color.
One of my favorite photos from our wedding was edited like that – I had a black and white photo of my boots, and the blue ribbon they were laced up with was popped for emphasis. I'd post it here, but the CDs are tucked safely away under a bunch of boxes in my closet. 🙂
Instead, I'll share a picture of a card I made for the challenge. I admit it's not fancy boots, but it is one of my favorite flowers, lupins!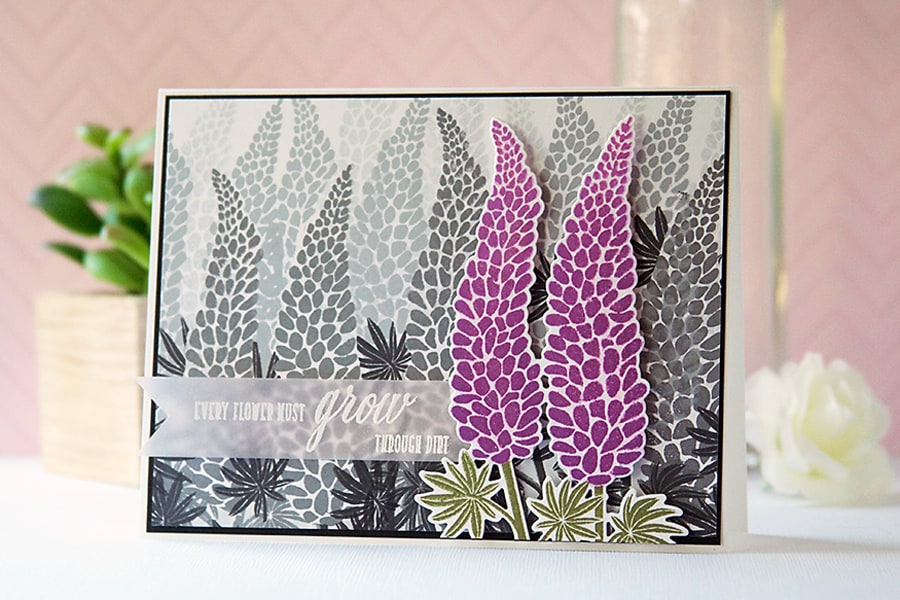 This took quite a bit of masking to make. I first stamped the color lupins on my card panel to know where to stamp the gray images. I then used a sheet of masking paper to create two masks and simply moved them around as I was stamping.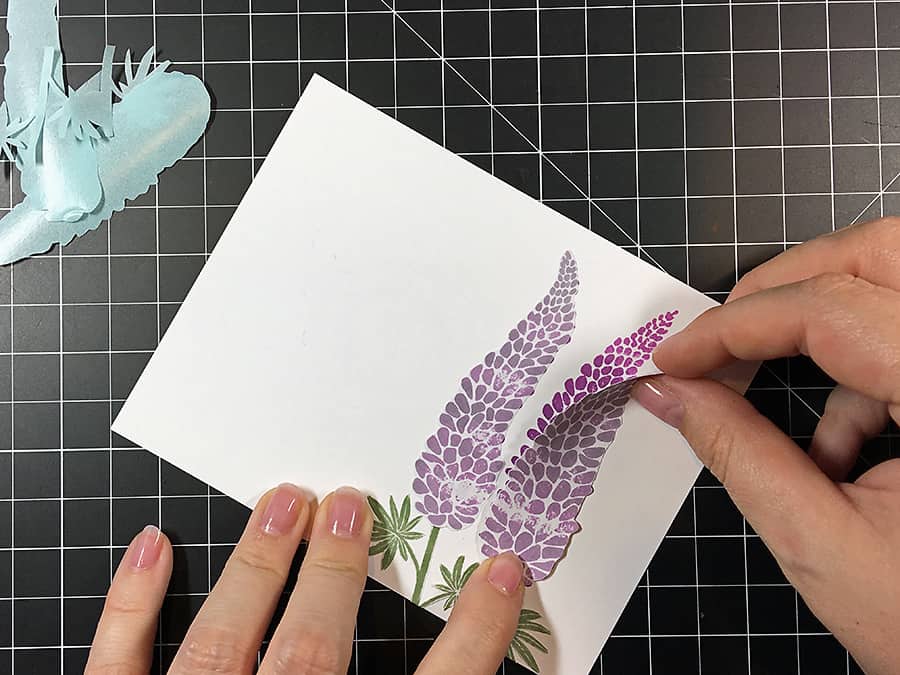 Although I had my paper sitting on my MISTI while I was stamping, I didn't actually use the lid to stamp. Instead, I took advantage of the pad underneath and used a clear acrylic block. Of course, if you don't have a stamping pad or a MISTI, you could always use a piece of fun foam from the kiddo section at your local craft store. It makes a huge difference in the crispness of your stamped images when you're using clear stamps.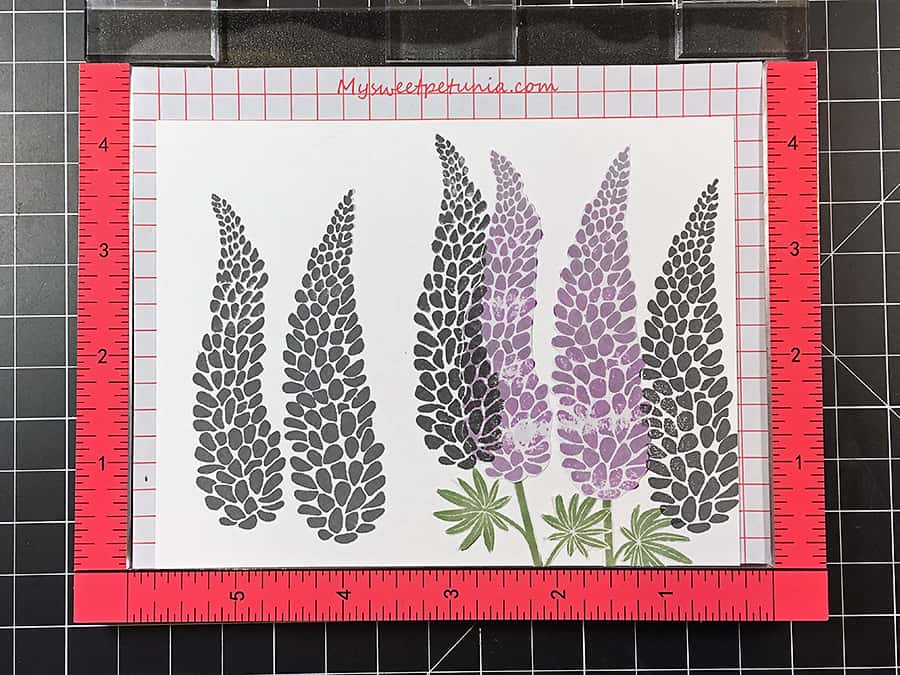 I used two different grays for the background lupins, and I second-generation stamped with the lighter gray ink to make the lightest gray flowers. The leaves were stamped with Versafine Onyx Black in and around the lupins for a little more depth.
When I peeled off my masks the last time for the big reveal, I found the purple lupins weren't vibrant enough. I decided to re-stamp them on a separate sheet of cardstock and created a die-cut to help the lupins stand out better.
After that, I trimmed and matted the panel in black and adhered the finished piece to my card. I chose pink vellum to stamp and heat emboss my sentiment on… there was no way I was going to try to stamp directly on my background! 🙂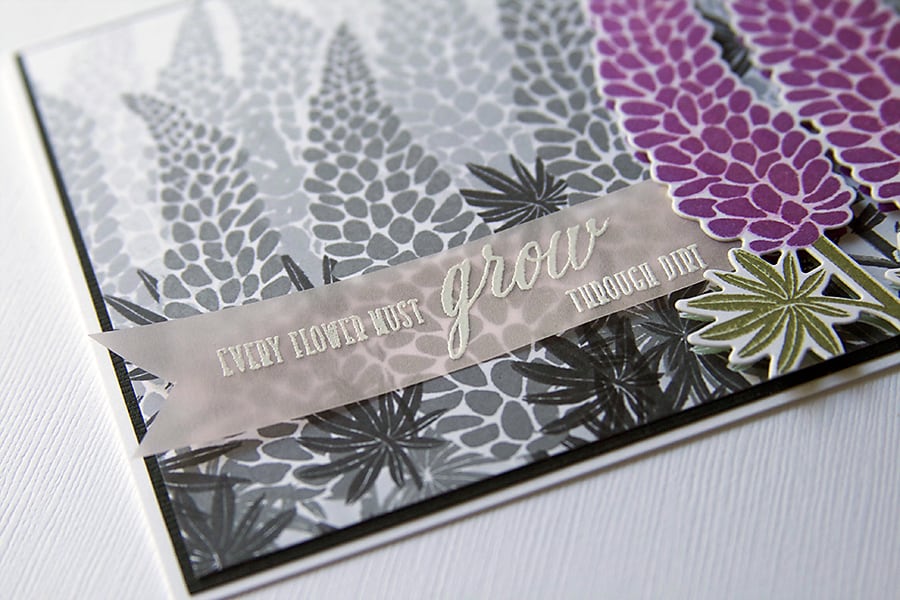 And that's my take on color isolation on a card for my Make It Monday challenge entry. Thanks for stopping by!
If you liked this post, feel free to share on Facebook, Pinterest, or Twitter, and don't forget to tag me @cardstoq… I'd really appreciate it!