Inspiration: Embellishing with Wink of Stella
This post contains affiliate links. Read my full disclosure.
You know what's really neat to use to fancy up your quillbits? Wink of Stella brush pens.
I saw them first at the CKC Scrapbook Convention in San Marcos when my sister in law sat down to do a demo with them. At the time, I figured they were pretty much the same as my Gellyroll pens. I didn't realize how great these pens are until I began to see them featured in other places and my curiosity got the better of me. So, I bought a clear pen to test out what I could use it on.
Ho-lee-cow these things are good. They use a water-based pigment ink, they don't take forever to dry like the Gellyrolls do, and they are just as glittery as Spica pens… well, maybe even a little more glittery. The brush tip is great too. You can get some really fine lines and hard to reach places with it. They are excellent for edging your quillbits.
Now, I only tried messing around on paper with these, so I'm not sure what the results would be if you incorporated them into mixed media projects or on non-porous surfaces. Hang on, I'll check…
*elevator music*
Nope. Doesn't stick to non-porous surfaces. Water-based should have been my first clue.
My pictures really don't do the ink justice – but it's the best I could do with the lighting I had.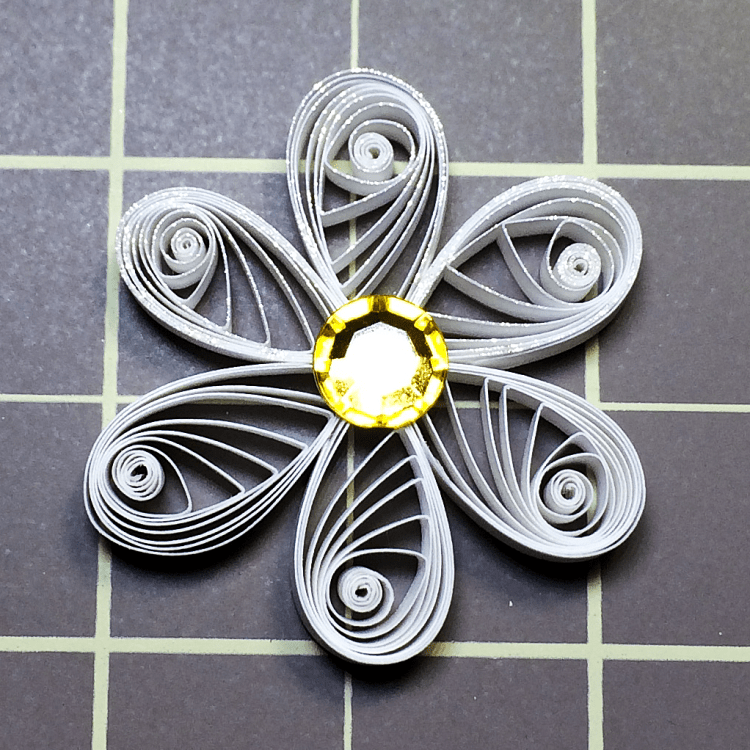 The top three petals are edged with a clear WoS pen while the lower three I left plain so you could see the difference. It's amazing how well it shows up in real life. Here's another shot: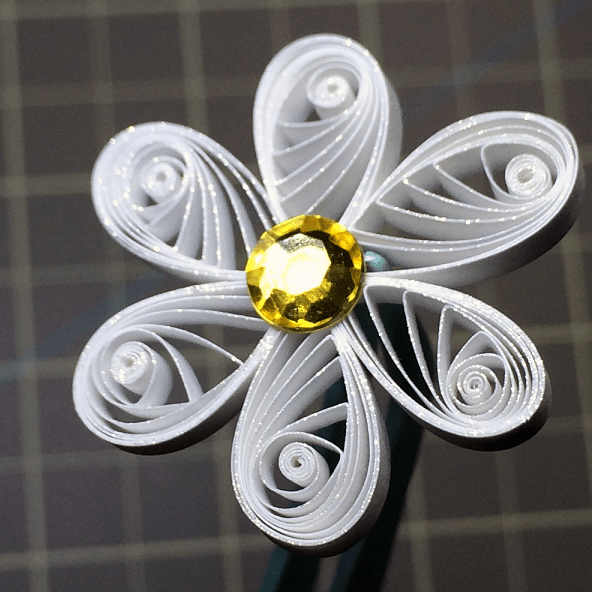 I love using the pens for card making as well. They are perfect for when you want a bit of a glitter without, you know, GLITTER. I colored this heart with Copics and then gave it a coat of the clear WoS to see how it would look. It's a pretty neat finish – I can't wait to color my stamped images with them.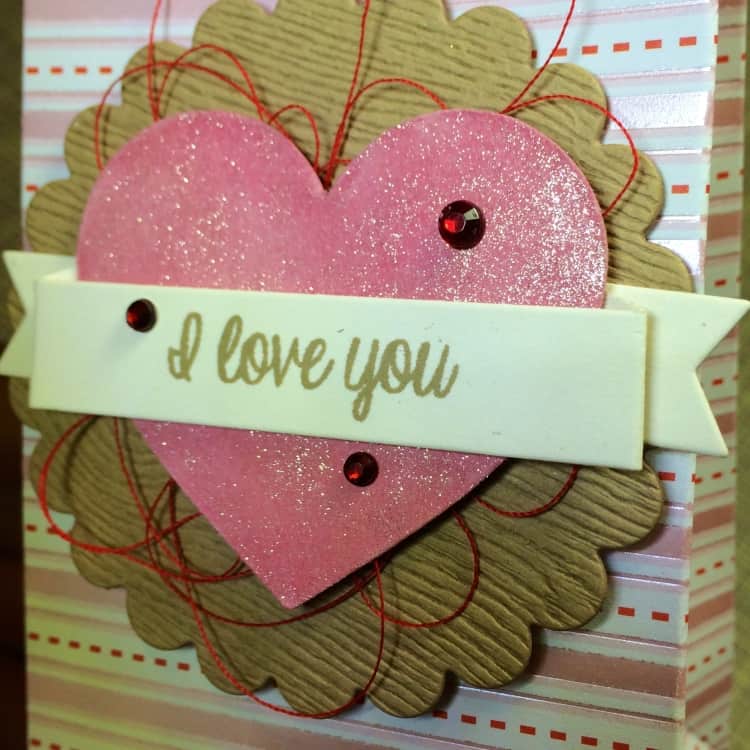 I also tried painting my watch roses with it, and that came out well. But, that's another post for another day 🙂
Thanks for stopping by!