Watercolor Sunflowers Using Liquid Acrylics
This post contains affiliate links. Read my full disclosure.
A couple of nights ago I tried painting a few watercolor sunflowers with the new paints my husband gave me for Christmas. They are Dr. Ph. Martin Spectralite Liquid Acrylics, and I love them. What's cool about these paints is you can use them just like watercolors. But – you can also paint on wood, board, or metal. I've actually been painting with them since January. I really need to practice my skills before I go posting a ton of my "work." Let's just say I'm the world's most okayest painter. Ha!
Anyhow, I wasn't sure if I was even going to post this one, but I wanted to show you that you can make a beautiful background with just a few flicks of your paintbrush.
To make the petals and the leaves, I used a round watercolor brush (something that holds a good amount of water and pigment together). All I did was press the brush to my paper, and let the brush determine the shape the petals and leaves. No stressing, no trying to draw.
A round brush will make a teardrop shape, so I put the point of the brush where I wanted the center of my flowers to be. Press down, lift up, repeat. And don't give it a second thought. The water will flow around and dry beautifully.
Wait for the yellow paint to dry before attempting the next part.
To make the center of the flowers, I dabbed a bit of light brown first, then added a little bit of dark brown while the paint was still wet. After it had dried, I used a white gel pen to add a few dots on each flower center.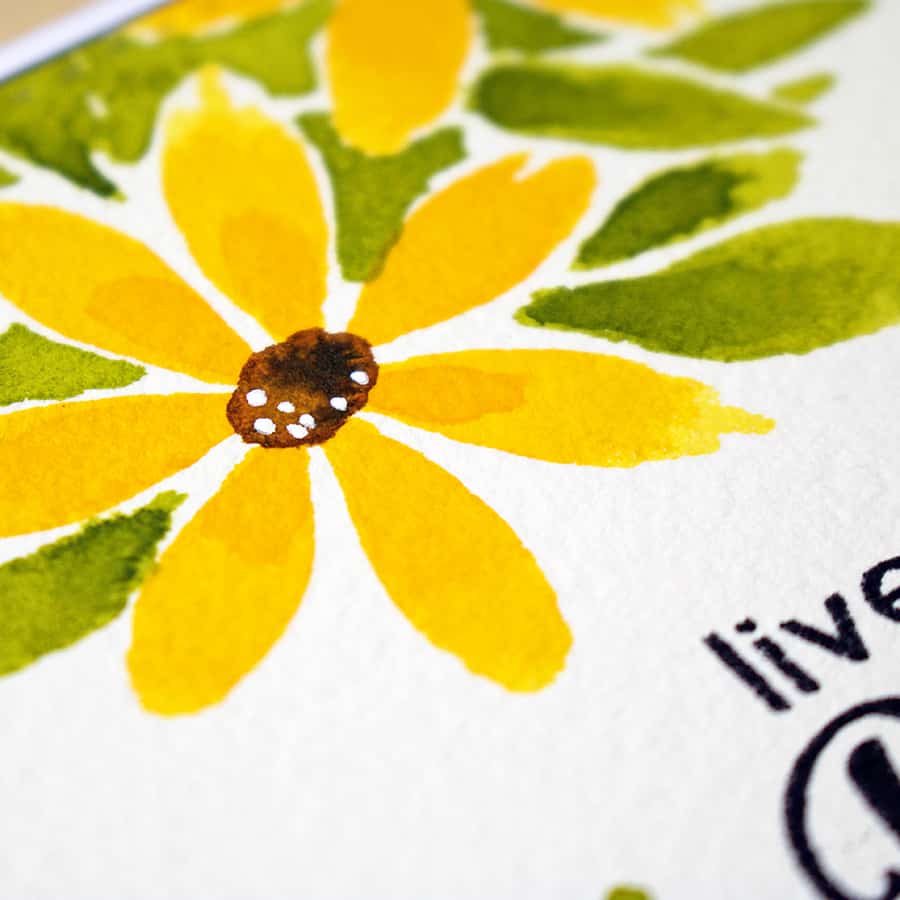 I needed to use my MISTI to stamp the sentiment since I was working on a textured watercolor paper. It took me three tries and a little bit of pen work, but I finally got a decent image. I didn't want the words to be colored completely solid since my design was translucent.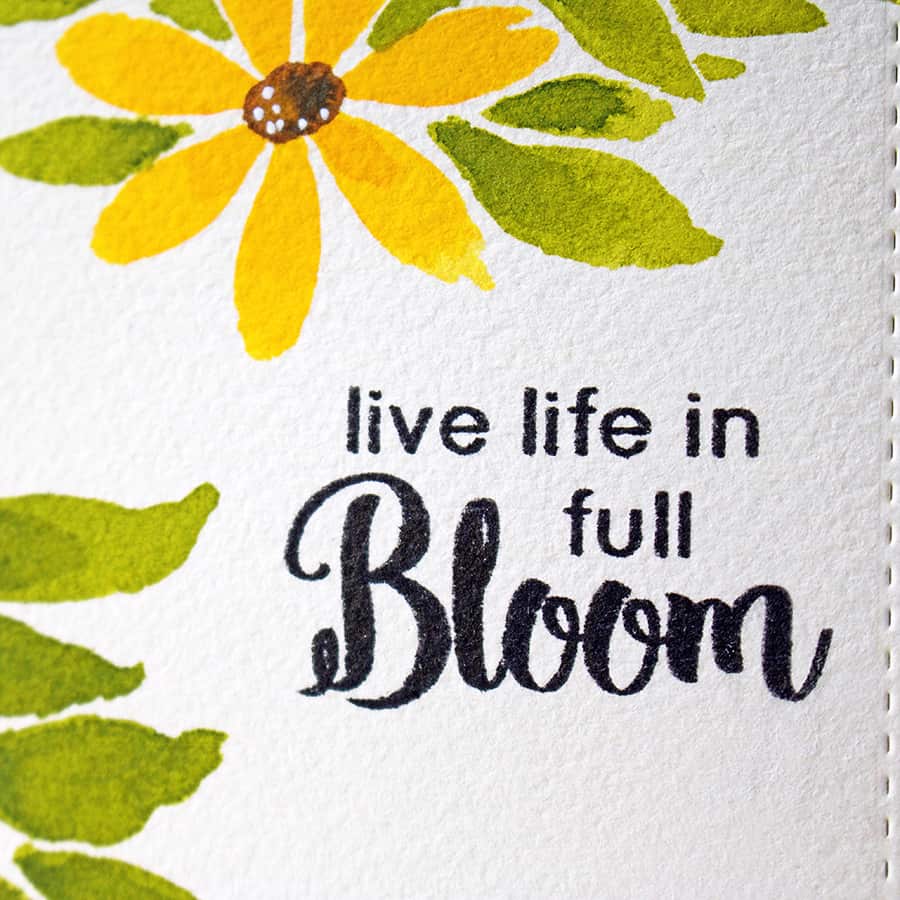 To finish up, I ran the completed panel through the die cutter with a stitched rectangle die for a finished edge.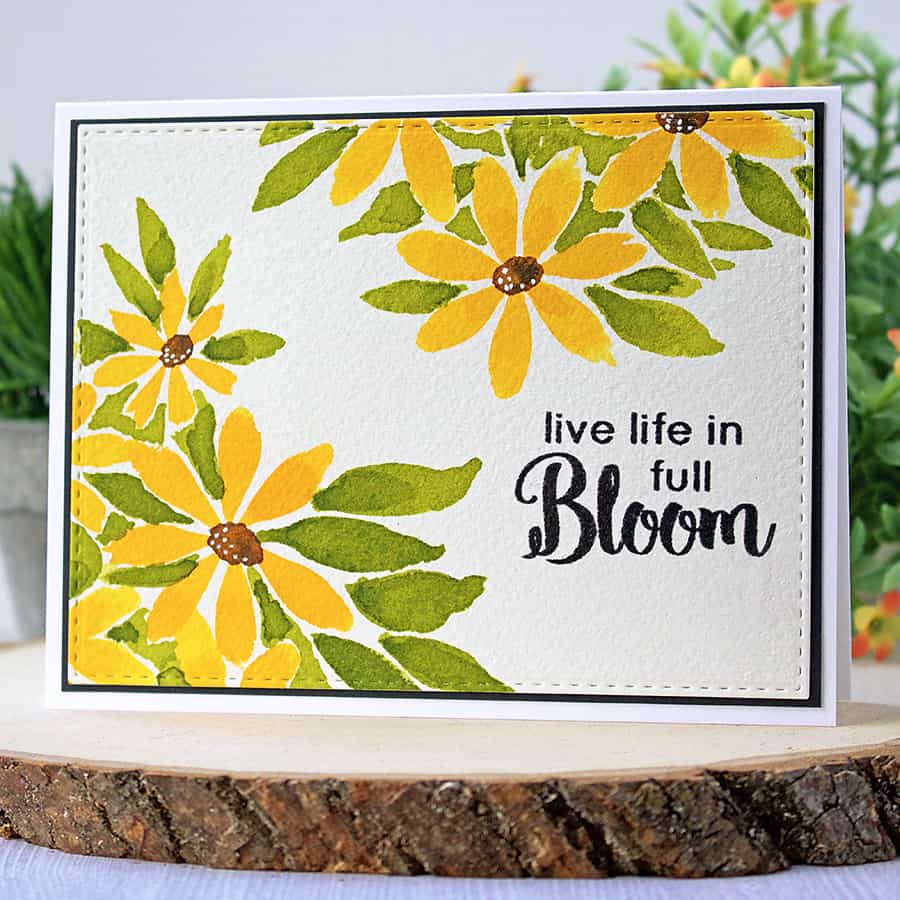 Thanks for coming by to check out my watercolor sunflowers! If you liked this post, feel free to share on Facebook & Twitter and don't forget to tag me @cardstoq… I'd really appreciate it!
<3 Niki