Papertrey February Blog Hop Challenge
This post contains affiliate links. Read my full disclosure.
Whew – I almost missed the Papertrey February Blog Hop Challenge! This one was a little rough, I gotta tell ya. Do you have trouble making dark colored cards too? I am so used to white, bright colored cards that I had a really hard time trying to figure out a gray background.
Here's the inspiration photo. It's from The Mrs. Box Wedding Heirlooms (themrsbox.com).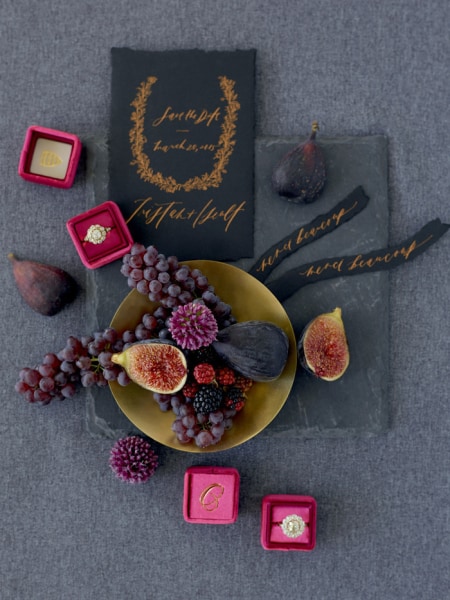 And my card came out like this.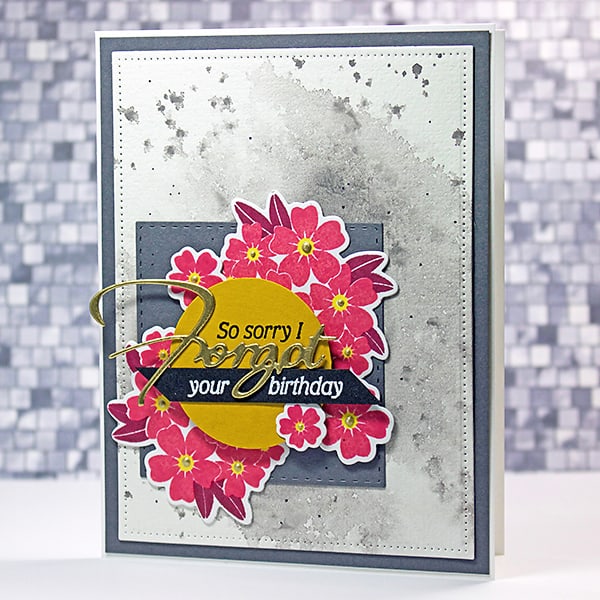 That's about as close as I can get to a gray background, ha!
I spritzed my watercolor paper with clean water, then dabbed some gray gouache into the puddle and let the pigment move around. I picked up a bit more paint and flicked my brush a little to create spots, and let it dry.
While I was waiting, I stamped and die cut all the pieces for my sentiment square. Since I had no vibrant pink ink, I stamped the flowers first in Pale Tomato, then in Picked Raspberry Distress Ink. Using a MISTI really helped with keeping everything in line as I double stamped.
To shine up the Forgot die cut, I smooshed it with a Versamark pigment ink pad and sprinkled it with gold embossing powder. And, to finish off the centers of the flowers, I dabbed little pearls of Nuvo Jewel Drops in Pale Gold.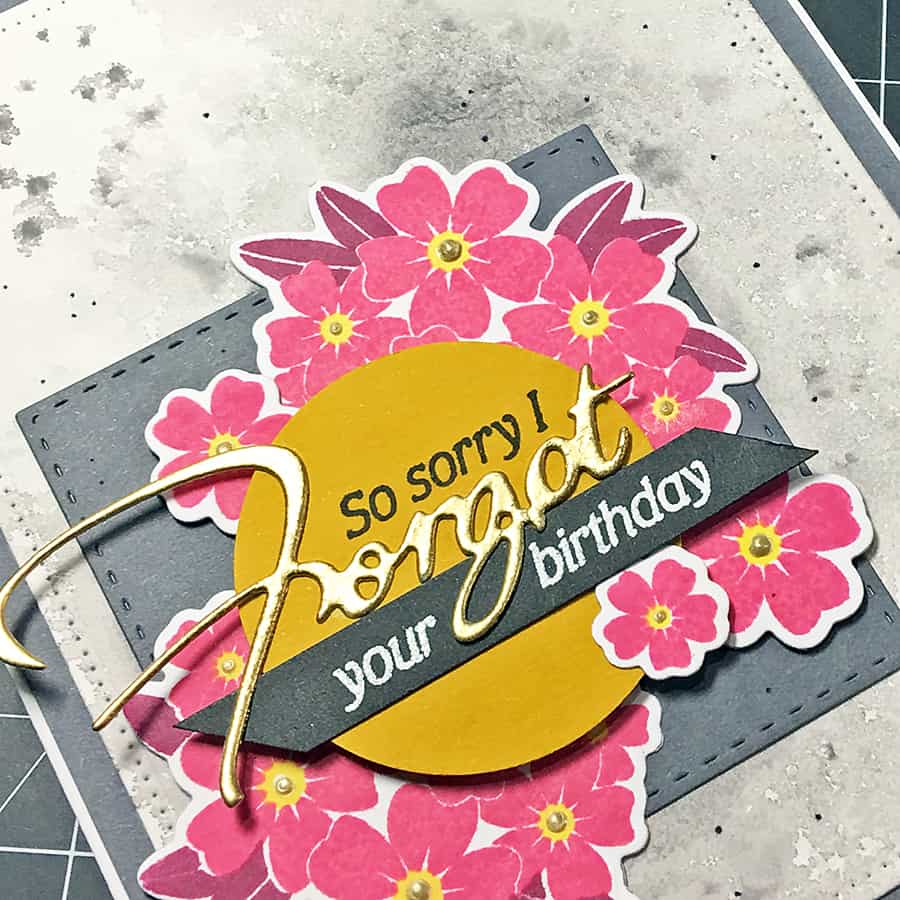 Thanks for stopping by to check out my submission to the Papertrey February Blog Hop Challenge. If you like this post, please share the love by pinning on Pinterest, I'd really appreciate it!