A Fourth of July Card Embossed With Paste
This post contains affiliate links. Read my full disclosure.
We are heading out for vacation this Fourth of July weekend and I had all kinds of crafty ideas in my head! I haven't done much work with embossing recently, so I thought I would put together this Fourth of July card for Simon's Wednesday Challenge Blog.
The theme this week is "dots".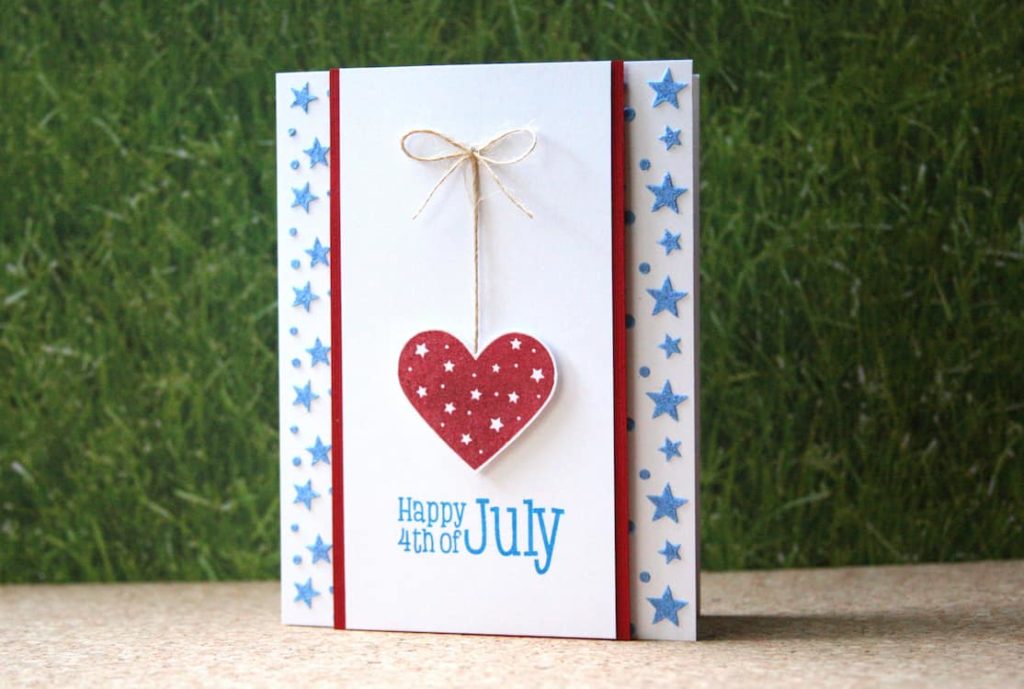 I rummaged through my stash and found this really neat Stars & Dots stencil. To mix the color for the stars, I dropped a few drops of blue dye ink into my texture paste. Of course, I added a matching glitter to it and stirred it all together.
It wasn't sparkly enough, so once I lifted the stencil I sprinkled a bit more loose glitter and tapped off the excess. Then ran my lint roller all over the desk to pick up the glitter that spread everywhere else.
It probably doesn't help that my craft desk is directly under an A/C vent. Glitter hurricane. Yep.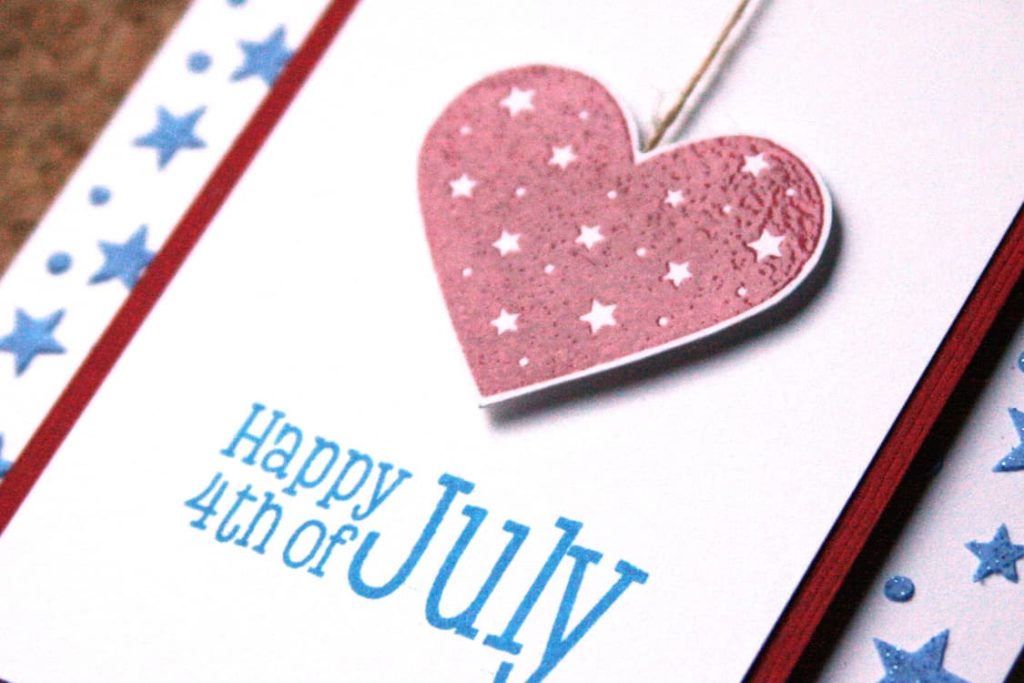 Anyhow, the embossing paste did come out quite nice! While it was drying, I stamped and heat embossed my heart. It got a little warped, so I fussy-cut it out and popped it up on a fresh panel with some foam squares.
Using my tweezers, I tucked a piece of twine under the foam behind the heart and brought it up to where I wanted the heart "tied' to the card and secured it with a tiny glue dot, then trimmed the end.
The bow was tied separately and pressed on over the glue dot, so the heart looks like it's hanging on the string. I chose a sentiment from a Hero Arts set to finish up my card.
Thanks for popping in to see my Fourth of July card project! Do you craft for the Fourth of July? Leave a comment below and tell me what kinds of things you make!
PS – Here's another great card with embossing paste and glitter.