Blending Distress Ink Makes an Amazing Night Sky
This post contains affiliate links. Read my full disclosure.
I am a sucker for projects that include blending Distress Ink. I figured out that I like to work in water-based mediums – be it inks, water-soluble pencils, brush pens, good old watercolor paints or gouache.
Sadly, I didn't get much time this past weekend to enjoy Stamp-a-Faire over at Papertrey Ink. I've been so caught up in kiddo activities and trying to keep the house in check (which I'm failing at, ha!). That it doesn't leave me much time to create a mess in my crafty corner.
Starry Night Inspiration
I did, however, manage to put together one card inspired by the second challenge. The background is custom done by blending Distress Ink and a bit of water in a mister bottle. The beauty of this technique is you really can't make any mistakes.
Even if you make hard lines with your ink blender, don't worry! Grab a piece of watercolor paper and work your primary color in from the sides (for this card, I used Blueprint Sketch ink) and add a few blended splotches of other colors that will go with your color scheme.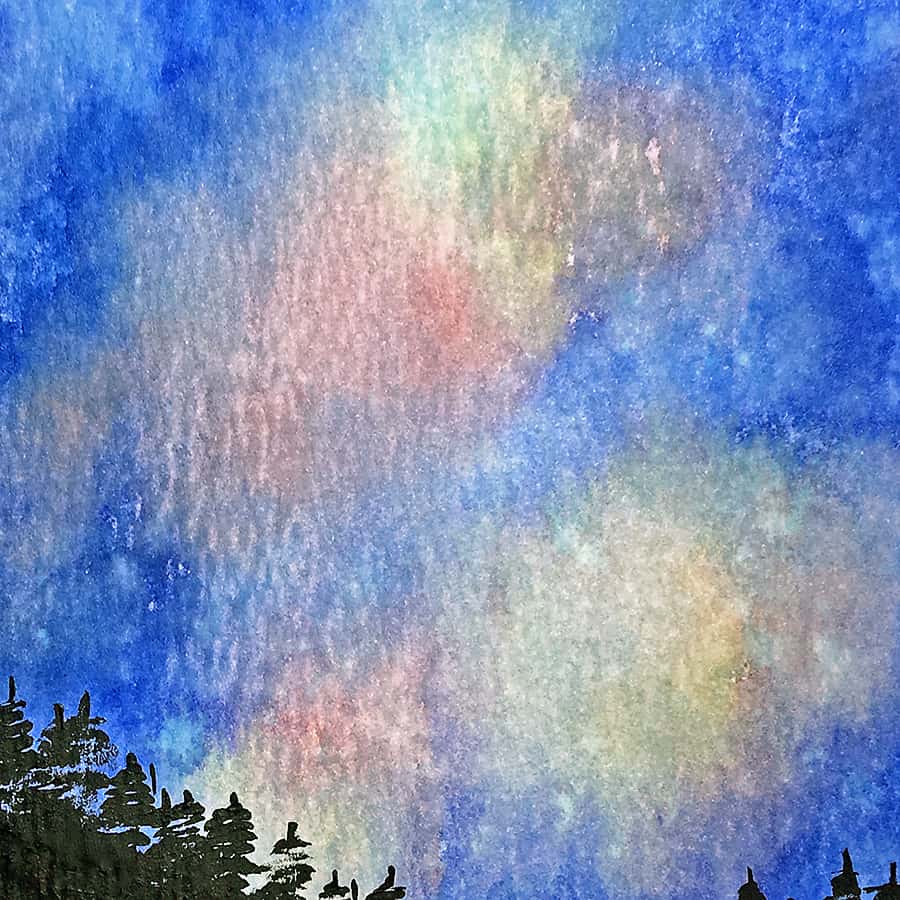 Next, I used Victorian Velvet and Twisted Citron in addition to the blue to add a "Northern Lights" look. Then lightly misted the whole inked area with water and let the color move around. That will help soften any hard lines. Paint in the trees with black paint once that is all dry. If you look closely, all I did was zig zag a triangle shape. Yep, trees are that simple.
The night sky sometimes looked just like this card back in my hometown in Newfoundland. After I added some stars, of course.
To do that, simply use a paintbrush to tap off a small amount of white (and metallic paint, if you like!) paint mixed with a bit of water over your artwork. Since paintbrushes vary, be careful with how much water you use – you don't want big ol' splats in the middle of your sky 🙂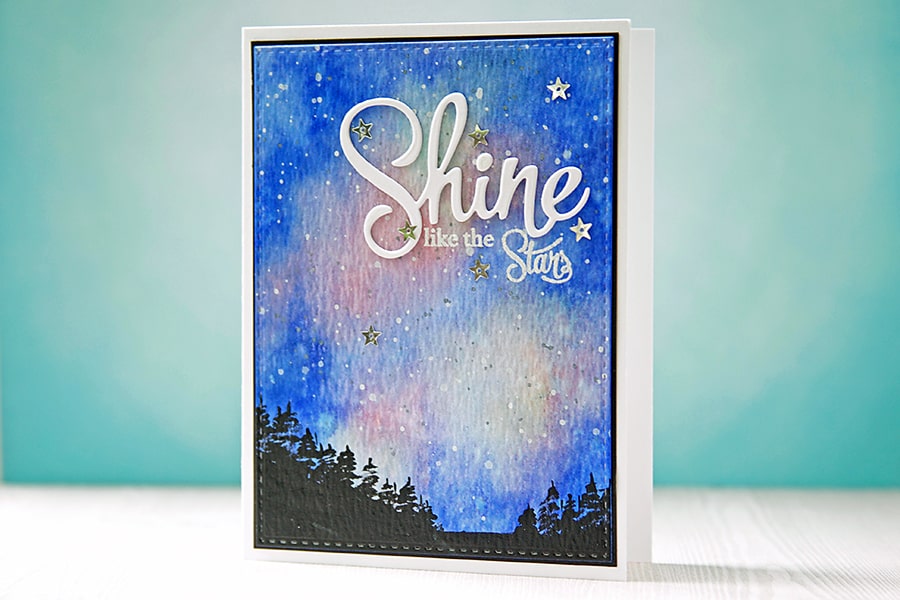 Thanks for stopping by today! If you liked this post, feel free to share on Facebook, Pinterest, or Twitter and don't forget to tag me @cardstoq… I'd really appreciate it!
<3 Niki