Bee Yourself Honeycomb Card + February 2019 Kit
This post contains affiliate links. Read my full disclosure.
Hey there! Have you ever not had a matching pattern paper for a card you were making? For today's honeycomb card project, I really wanted a patterned paper with the cute honeycomb design that's on the stamp set in the February Kit. 
So, I put together my own little design to share with you today using some heat embossing work and a dose of Distress Ink.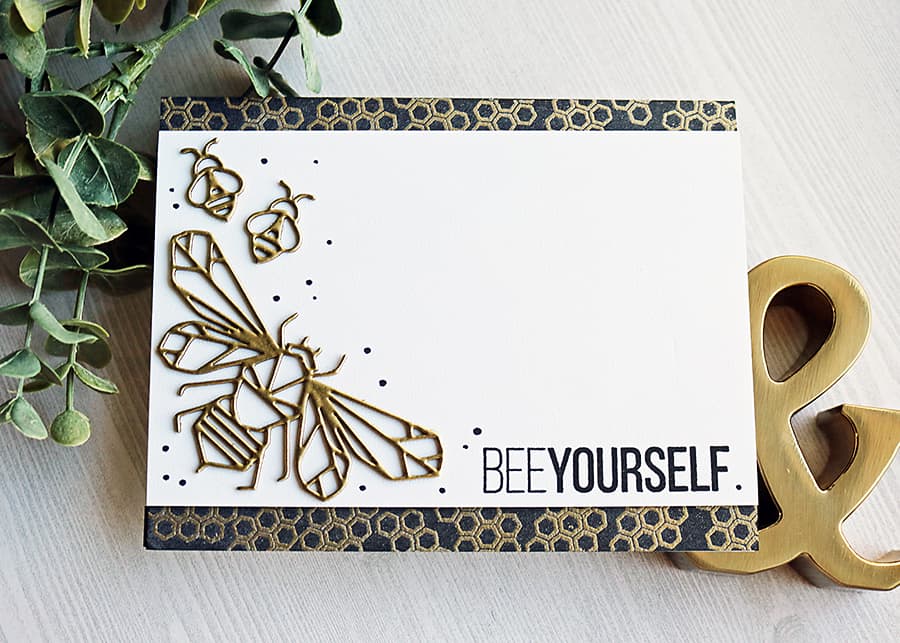 I really love the look of heat embossing on the chipboard elements from the kit. Full disclosure: I already heat embossed ALL of them with different colors! The best are metallic powders 🙂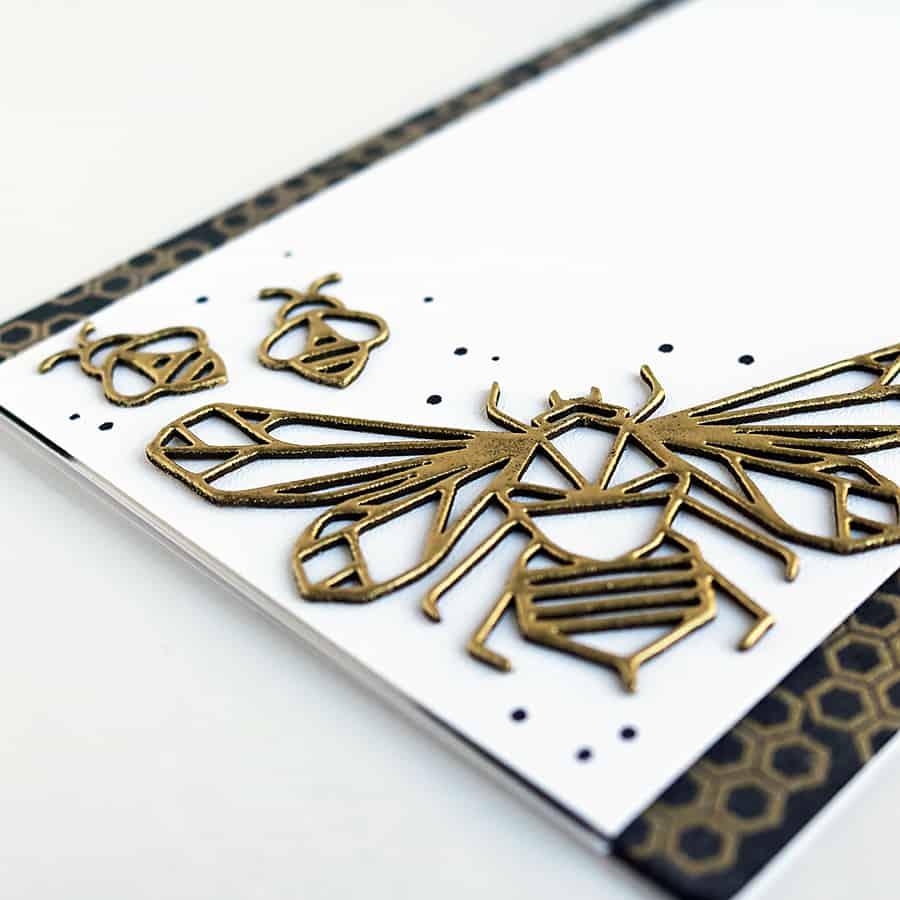 Here's the finished "bee yourself" honeycomb card and a video for you! Enjoy!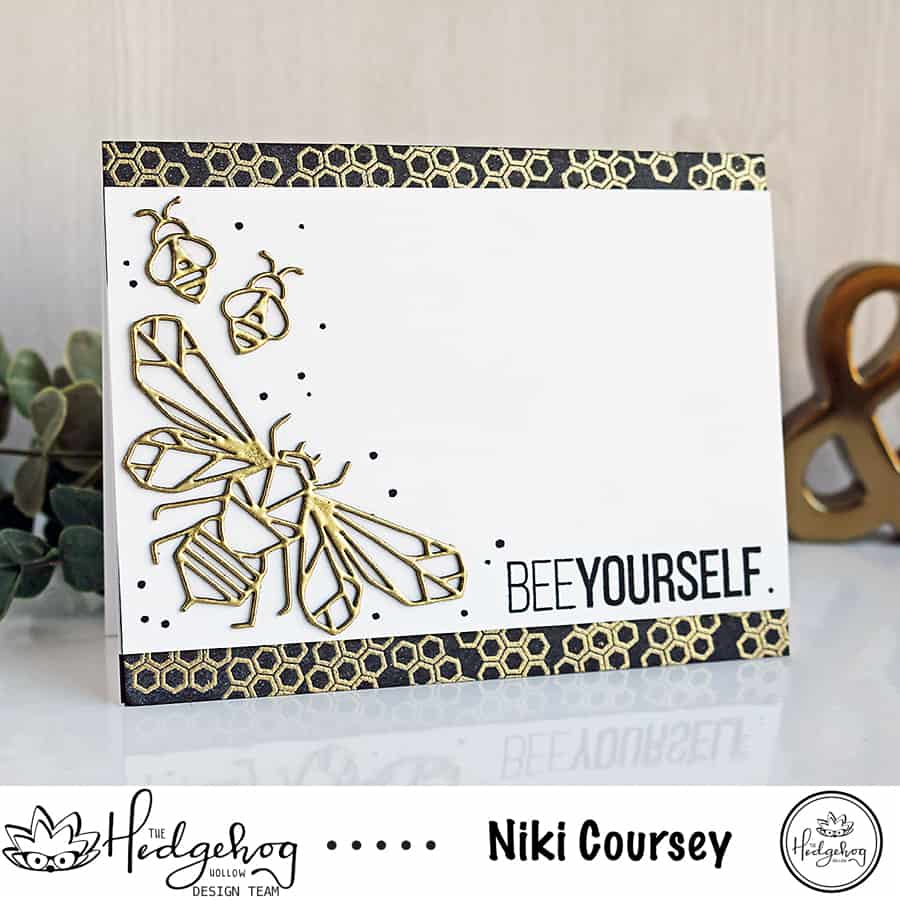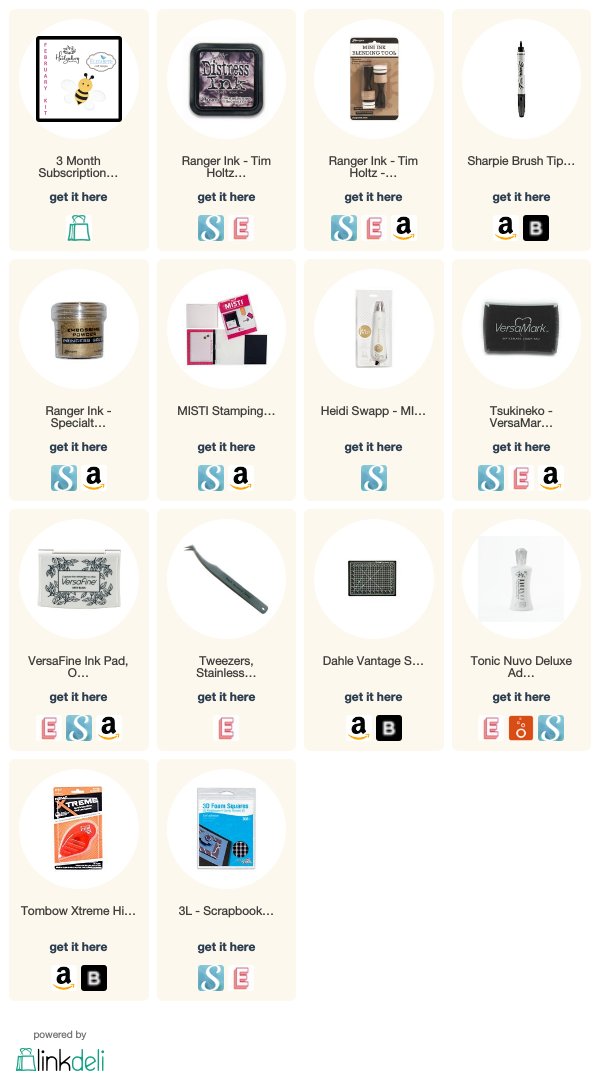 PS – I made my own matching background with stamping on this card too!