Warm Wishes + Coloring With Polychromos Pencils
This post contains affiliate links. Read my full disclosure.
It was raining a lot here today, so I decided to hole up in my craft corner and do a little coloring. Usually, I would reach for Copic Sketch markers, but it felt more like a pencil and hot beverage kind of day.
There's a set of Polychromos pencils from Faber Castell that's been sitting on the shelf waiting for some attention… I thought they would be lovely to color this sweet little cup of coffee while I sip on my own favorite brew.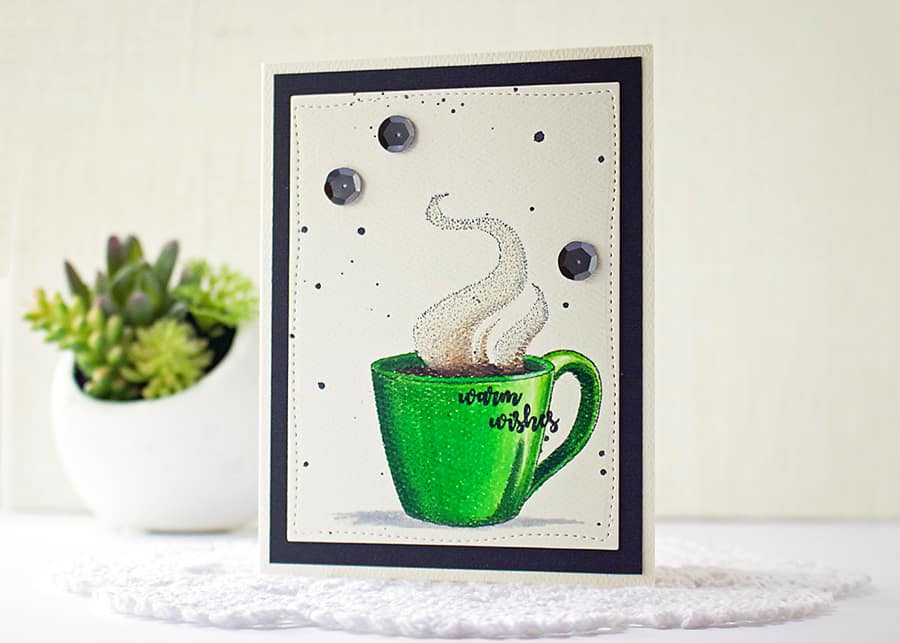 Getting Started
I stamped the cup in Archival Ink on an Ivory Cardstock, since I knew that ink wouldn't budge while I was coloring. It was important because the stamp had some shadows already, and I was going to need to color along with them.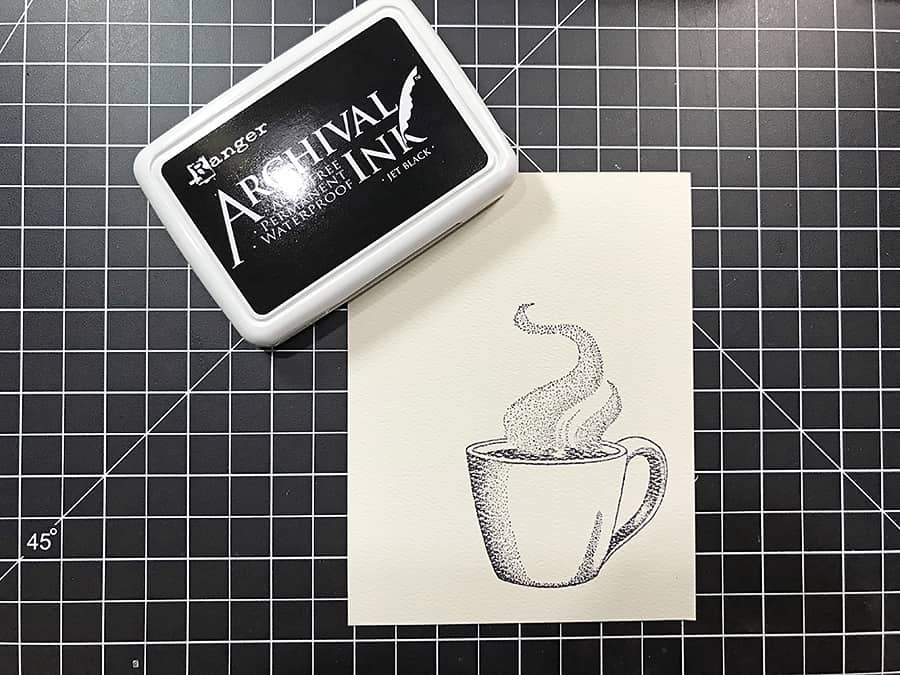 Adding Color
The trick to coloring with pencils is to use a toothy paper, and only really press down when you're coloring the last layer. If you press too hard while you're still blending (to the point the paper becomes shiny) any other pencil you use after that won't stick. 
To get the shading just right on the cup, I blended a few different shades of green Polychromos pencils, with the light hitting the right side and the darkest parts following the shading of the image.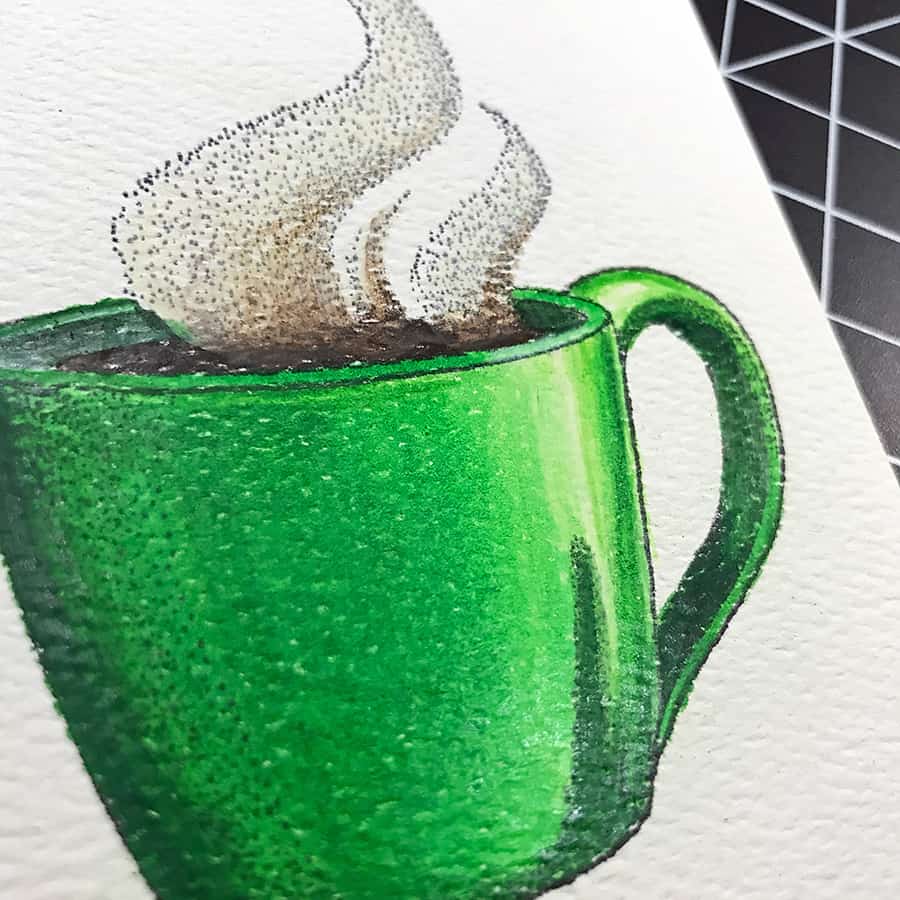 At this point, I trimmed down the card front with a Hand Stitched Rectangle Die and stamped the sentiment. I chose "warm wishes" from the Farmhouse Wreaths Set and used Archival Ink over the pencil work.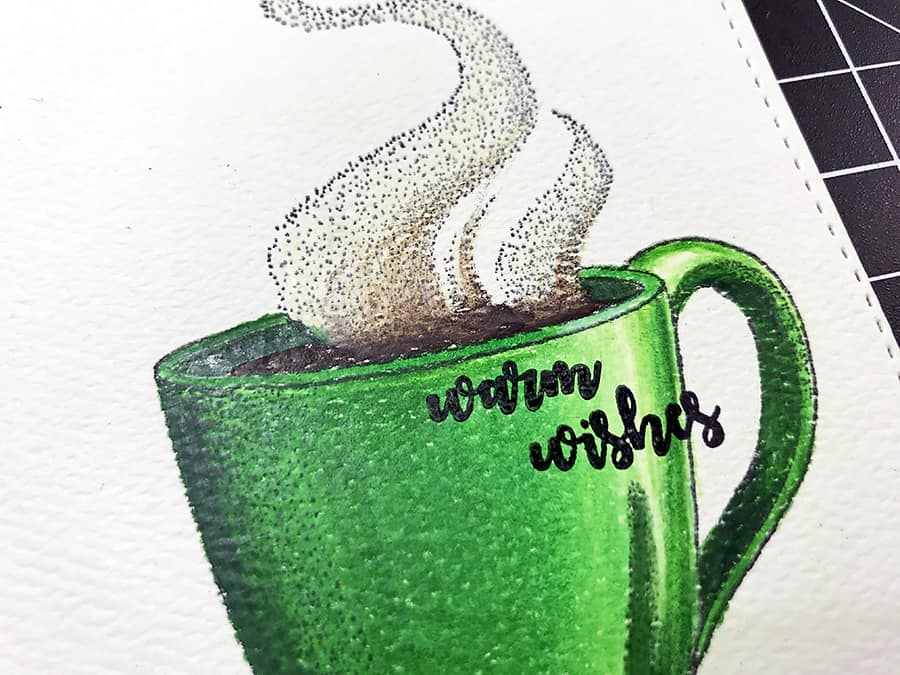 It took a couple of minutes for the ink to dry. When it was ready, I used a bit of Black Watercolor paint and added some paint drips over the cardstock.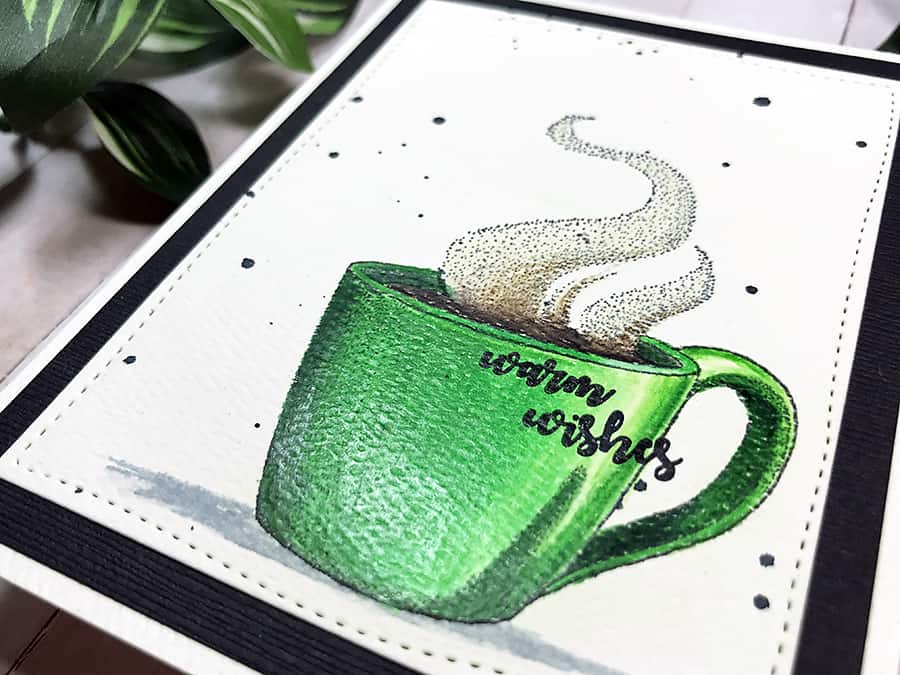 Putting It Together
Next, I matted the card front with a piece of 4 x 5.25-inch Black Cardstock, then attached it to an A2 card base and popped a few sequins on with Glossy Accents to secure them.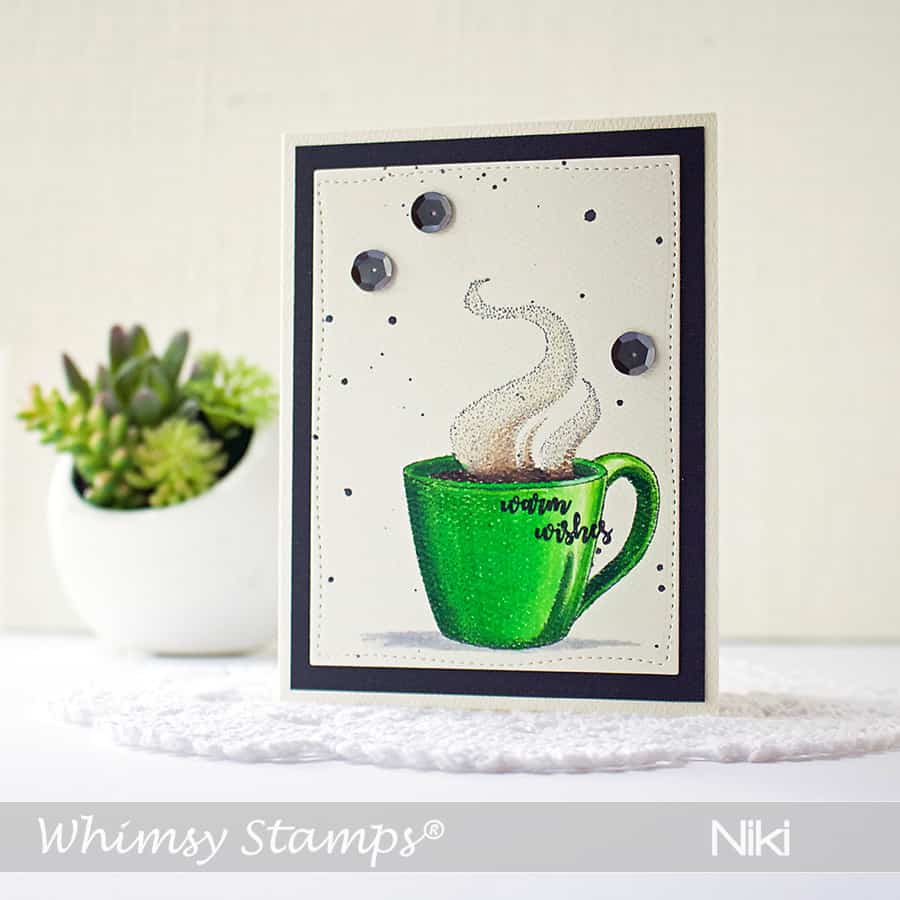 Thanks for reading today! Please share the love by pinning this card to your inspiration board on Pinterest – I'd really appreciate it!
Happy crafting!