Use Up Extra Backgrounds: Die-Cut Overlay Designs
This post contains affiliate links. Read my full disclosure.
Hello! Today I thought I would show you an easy way to use up extra backgrounds that you may have kickin' around in your stash.
If you're an artsy type of cardmaker, you probably like to experiment with paints, inks, and papers. You also probably have a ton of panels that were extras from other projects. You know the ones – not quite a proper blend, a splotch in the wrong place, etc.
A great way to use these is with an elegant filigree style die. The one I'm using today is from the Flourished Fretwork collection by Becca Feekin. Spellbinders so graciously sent it to me to check out. Many of the dies she designs are great as an overlay to use up extra backgrounds.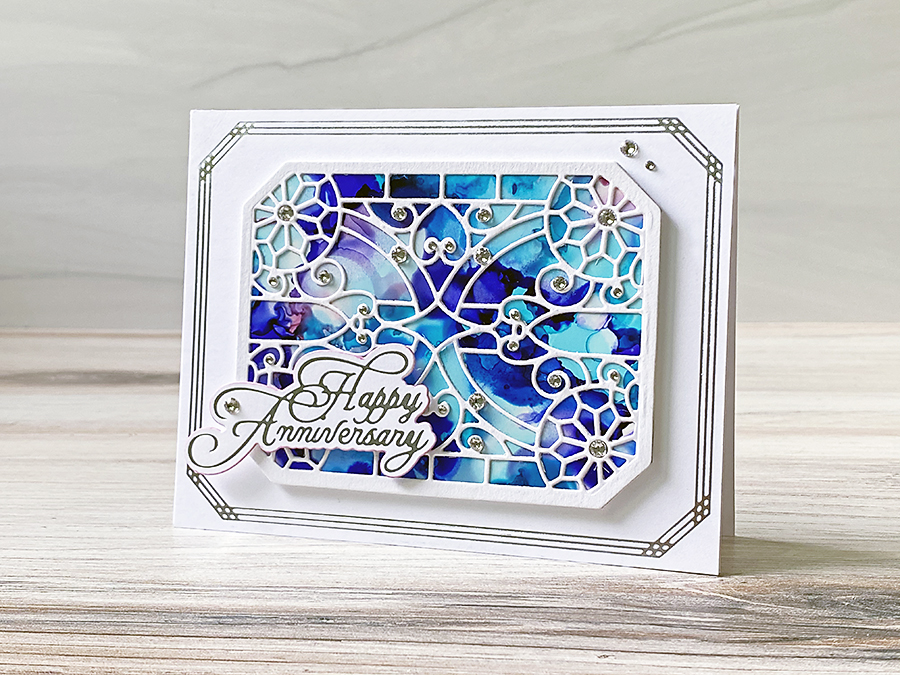 For today's card, I had some alcohol ink backgrounds left over from a post last year. I loved the colors so much that I couldn't part with one blue on Yupo paper. It was a little too intense on its own, though.
Prepping the Pieces
So, what I did was use the smaller fretwork die from the Shapeabilities Fluted Tracery die set to cut a bright white overlay. I didn't think about adding adhesive until AFTER I cut it (d'oh!), but I had a can of Aleene's Spray Adhesive on hand.
I popped the die-cut into my mess box (it's an old Playstation box I use for spray inks, glitter, and other messy stuff) and gave it a light coating. Then I adhered it to the alcohol ink background and trimmed it flush with scissors.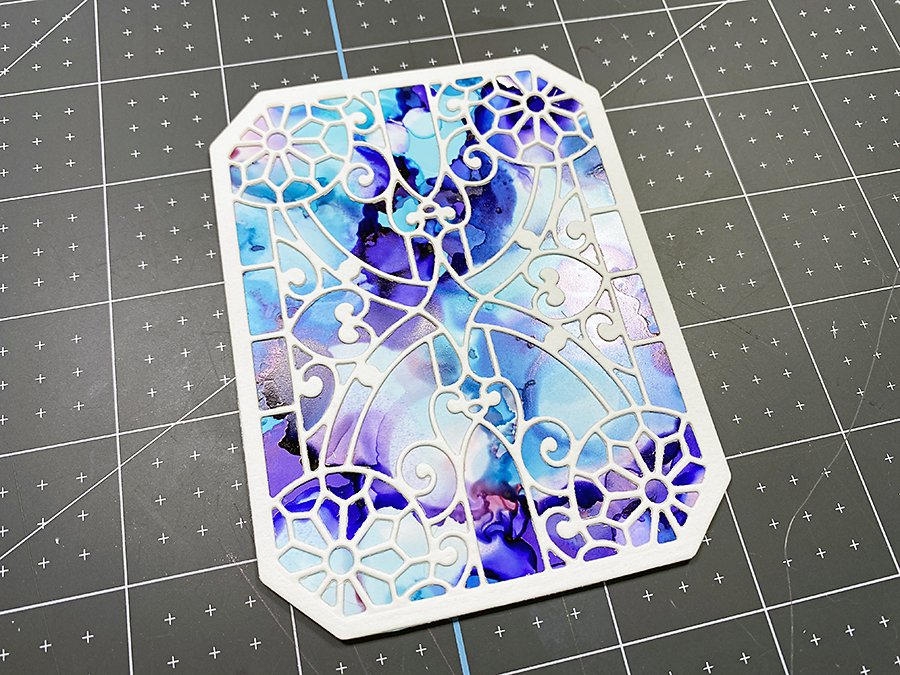 To give dimension to the card front, I also die-cut a sheet of Fun Foam and layered that behind the piece.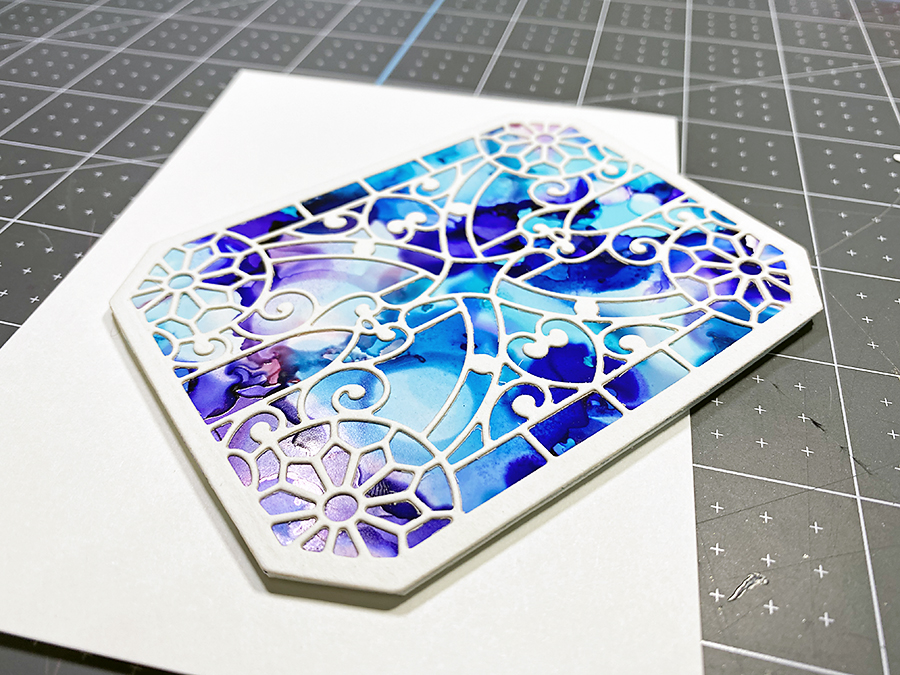 The next part was to foil a border and sentiment. I used Silver Hot Glimmer Foil and plates from the Gilded Rectangles and Elegant Occasion Sentiments Sets.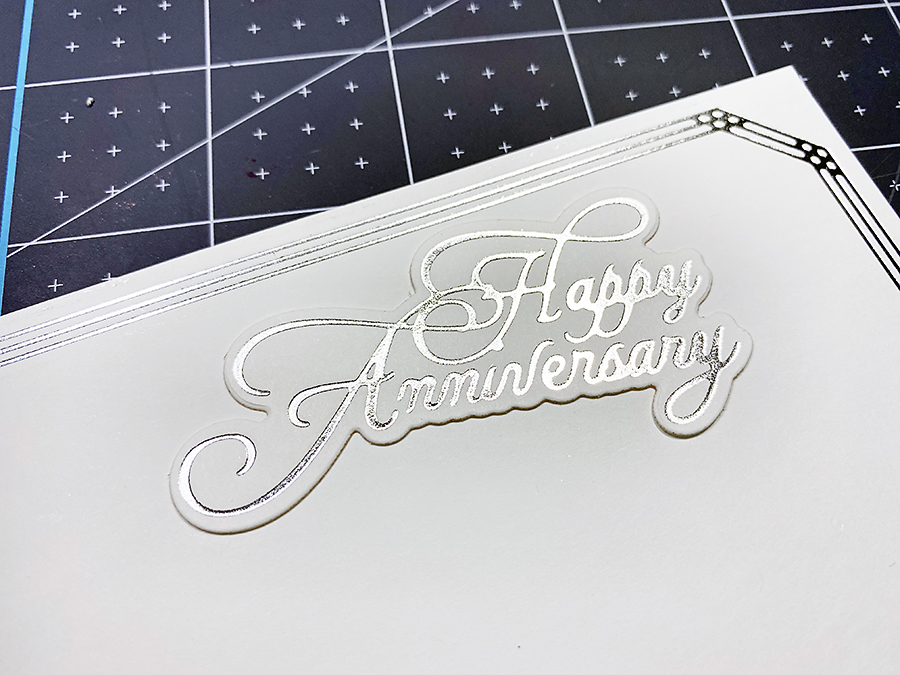 I layered the fretwork piece in the center of the foiled border and added a few gems here and there for a bit of sparkle.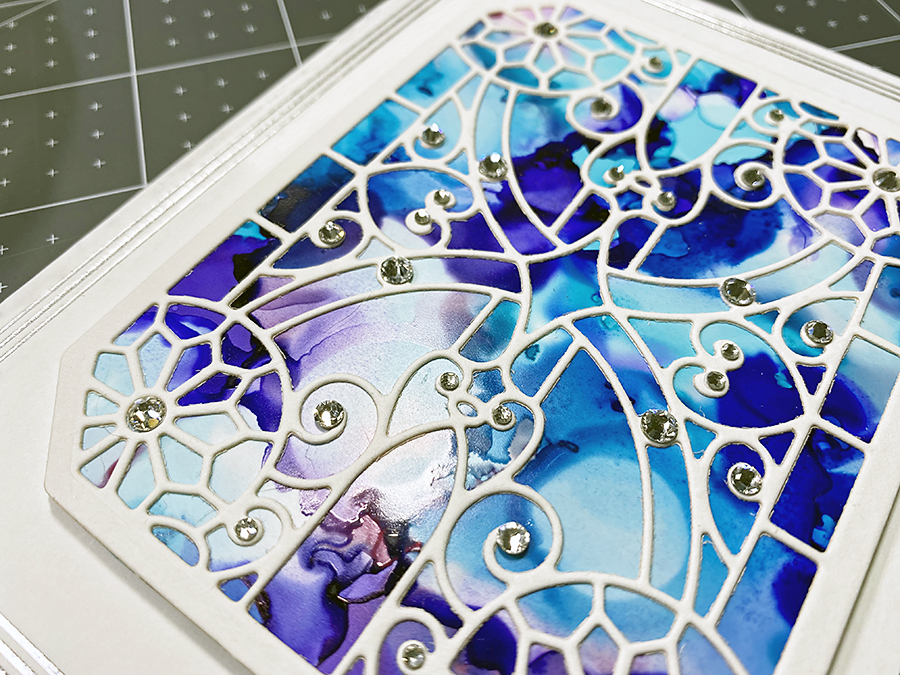 HubsEdit: I always show the cards I make to Scott in case he sees something I don't. He said, "Edge the sentiment in pink to pull those color areas from your background." So that's what I did. That man is my favorite person.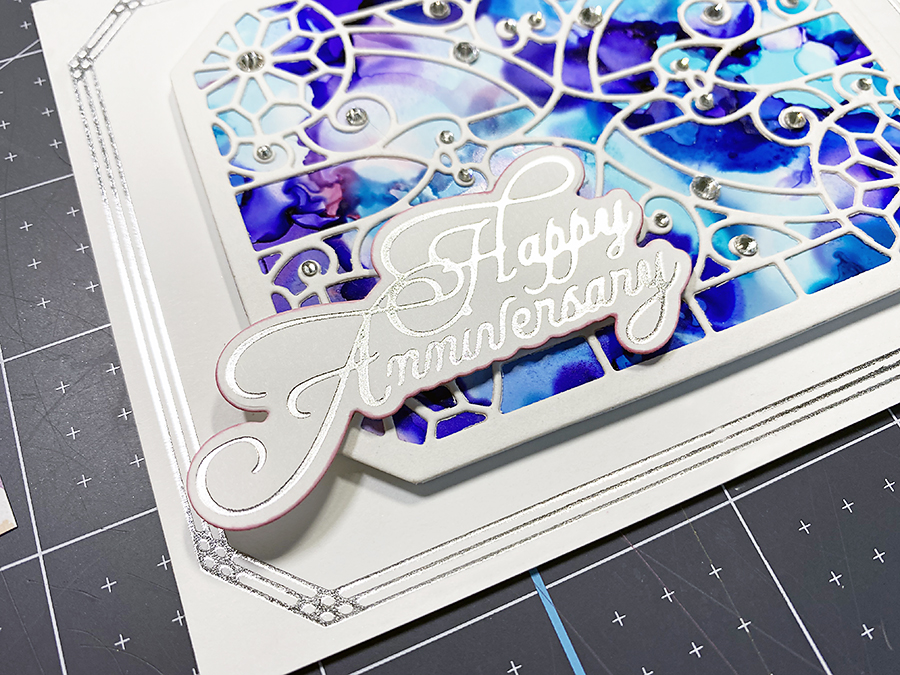 Then, I popped the sentiment on in the lower-left corner with some Foam Squares, and the card was complete.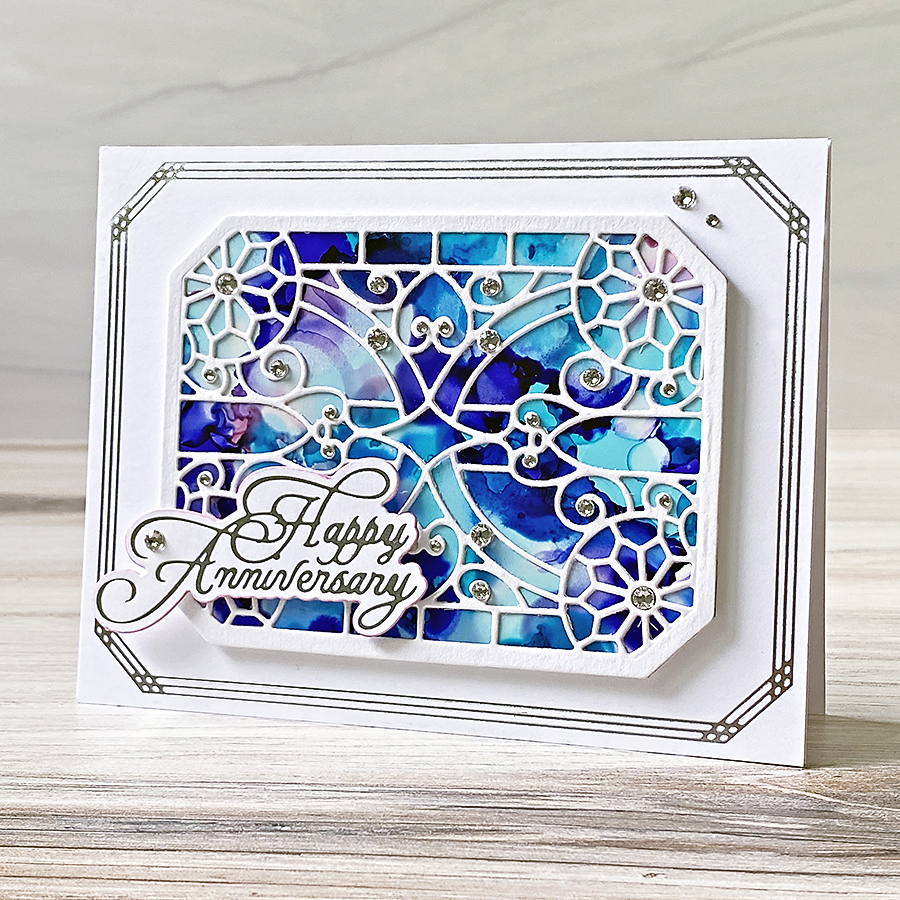 Thanks so much for reading today! Pop a comment below and don't forget to pin this idea to your inspiration board on Pinterest!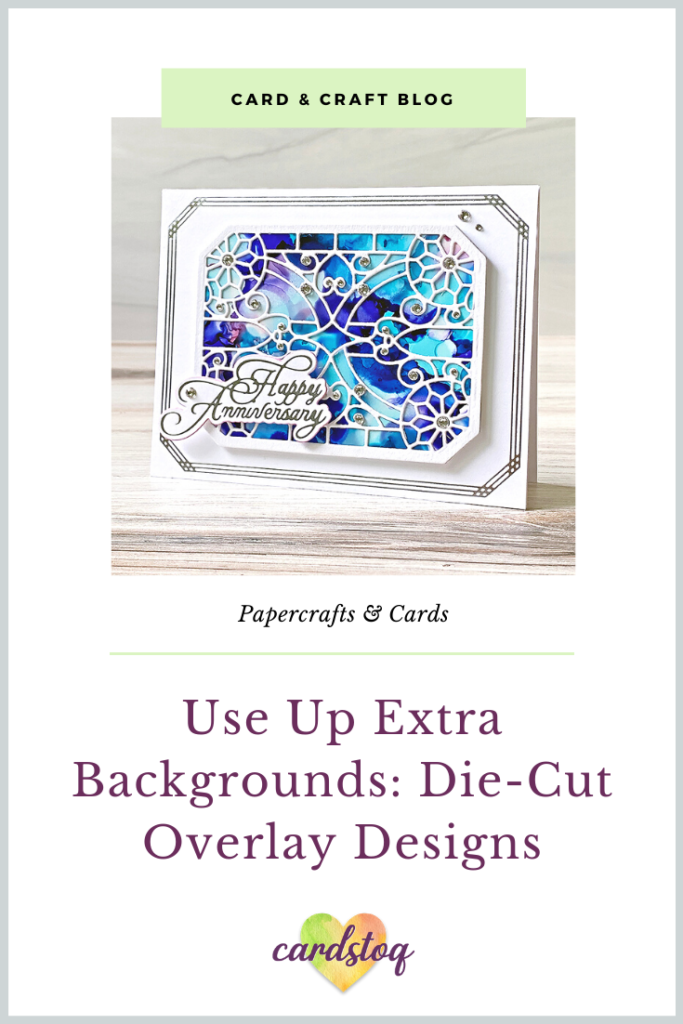 How do you use up extra backgrounds?