A Colorful Holiday Signature Stamp with the Silhouette Mint
This post contains affiliate links. Read my full disclosure.
I just made a holiday signature stamp with the Mint, and I tell ya I fell in love with that little machine all over again. Why, you ask? There are several places where you can order custom rubber or clear stamps, but you won't find a multi-color option without shelling out major dollars.
You could color your stamps with water-based markers to get this effect too, but why do that when you can do this: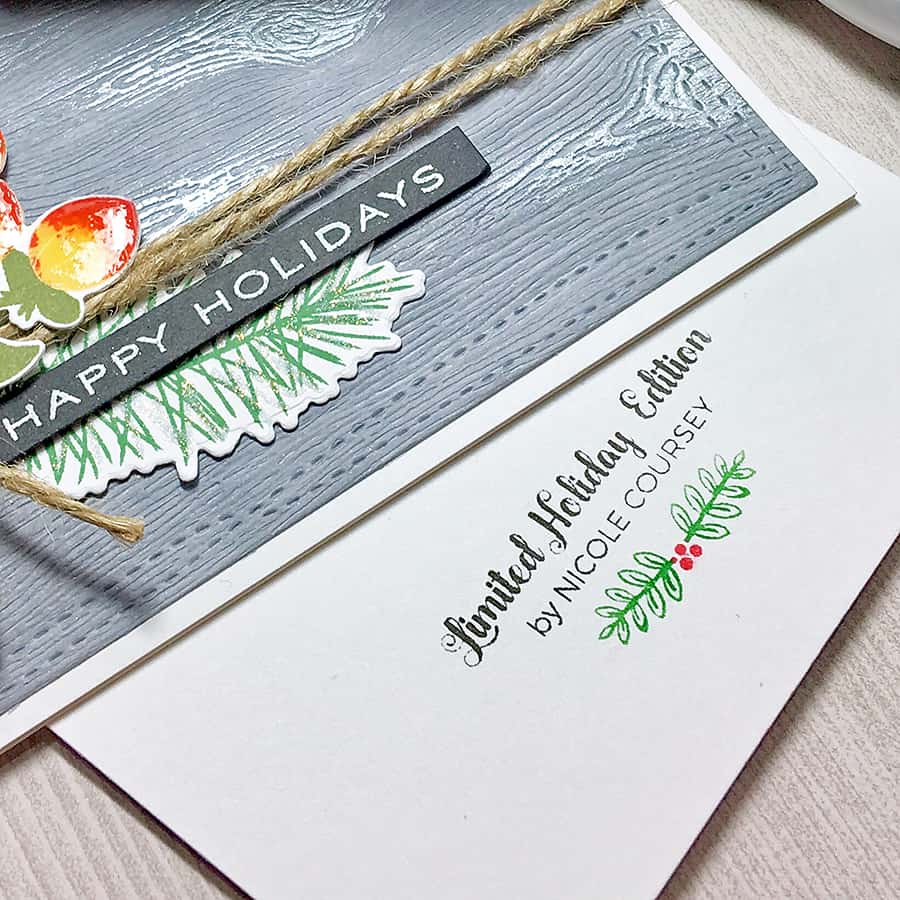 Ink it once, stamp almost fifty cards, re-ink, and repeat. I don't make that many cards for the holidays, so one round of ink takes care of my whole set.
This is how I made it.
For starters, open up Mint Studio™ and using the Text tool, type "Limited Holiday Edition." The font I used is called Winter Wonderland (Design #163243) from the Design Store. It's a beautiful script font that you can use on all kinds of projects. I sized it to 18pt.
Next, use the Text tool again to type out your name. The font I used is called Montserrat, but you can use almost any kind of sans serif font. I sized this line to 9pt.
Finally, to complete all the parts, add the Holly Border (Design #103687) sized to 1″.
I first made this on a 15mm x 30mm stamp sheet; it worked but was a little small. So, I chose a 30mm x 60mm stamp sheet for my second try. To line everything up, select all your images at once, and using the Object menu, choose Align>Align Center. That will stack your images nicely on top of each other.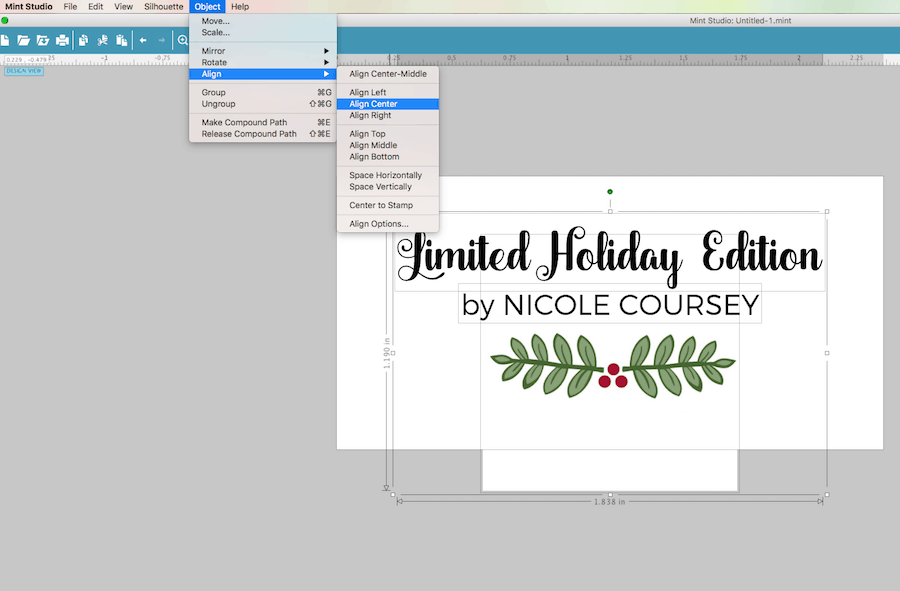 If you need to adjust the spacing, move things around until you like where they are and realign them. Don't worry about the overhang from the holly – it doesn't matter when creating your stamp. The software only sees the image.
When you get ready to send your project to the Mint, make sure you have the Standard filter on (from under the little palette icon), then hit the leaf icon to Mint it & pop in your stamp sheet.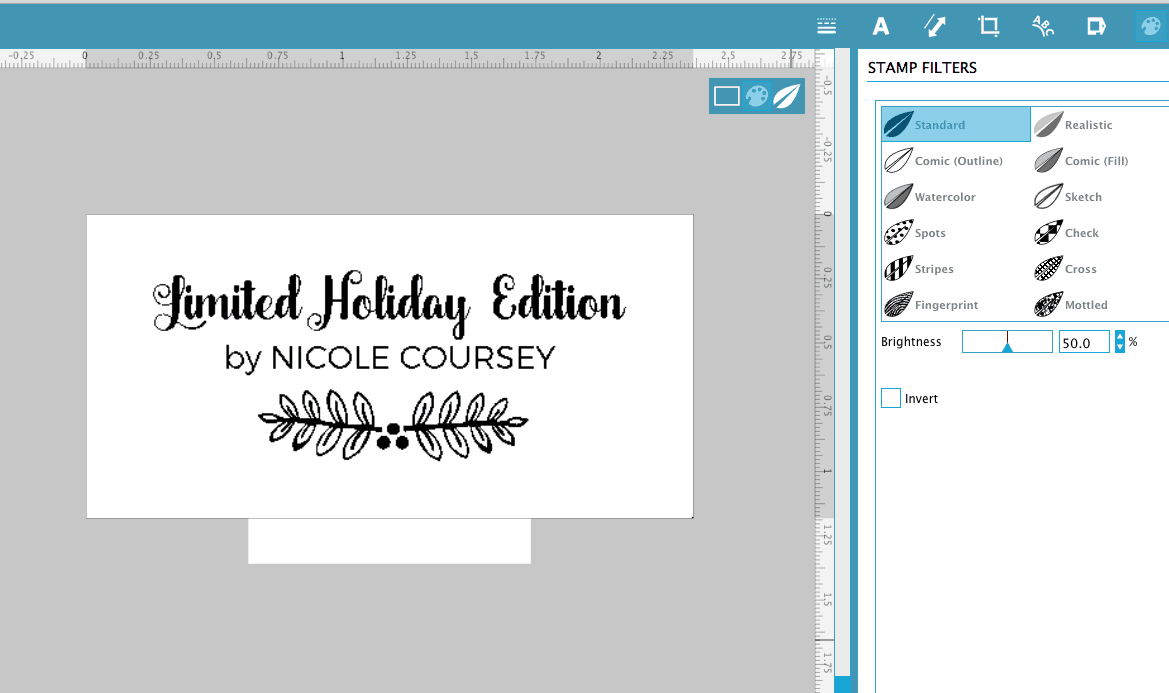 And that's all there is to it. Peel your new stamp and stick it on its mount, ink it and stamp off the excess. Then go ahead and stamp your cards with your beautiful signature stamp.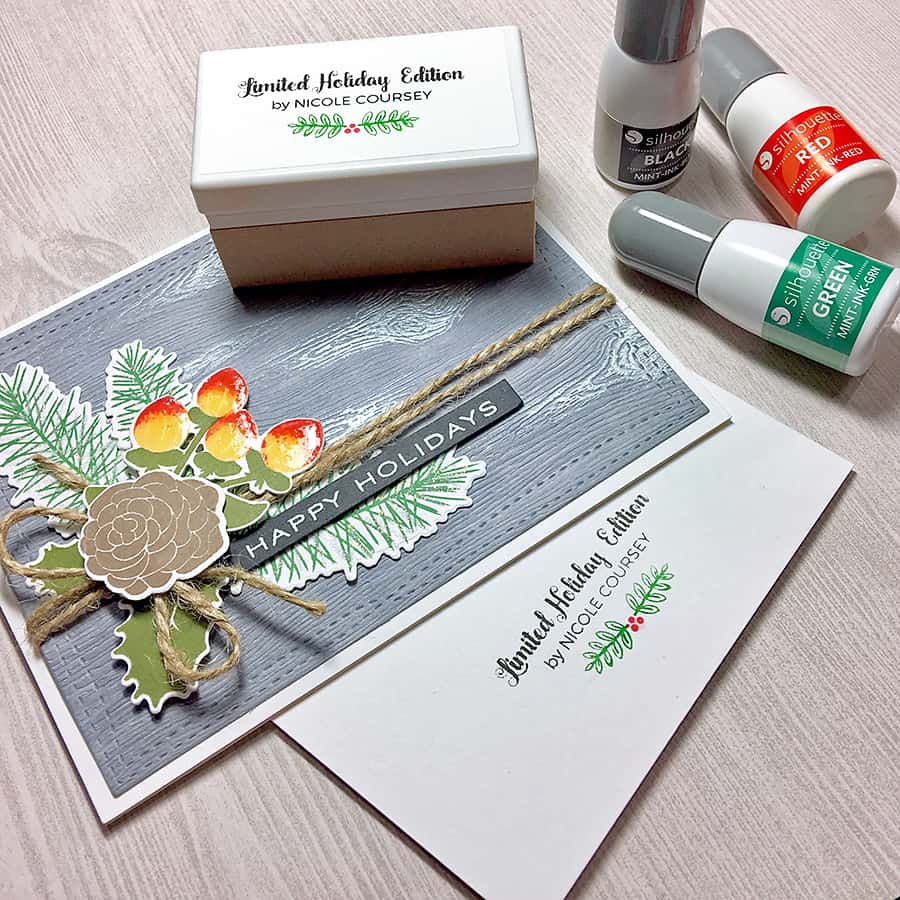 Thanks for stopping by to check out this neat holiday signature stamp with the Mint. But don't stop there – why not make a different custom signature for every special occasion or holiday card?
If you liked this post, please share the love by pinning it to Pinterest! I would really appreciate it!