Inspiration: Beautiful Butterflies on Wood
This post contains affiliate links. Read my full disclosure.
I'm in love with the inspiration photo for this older Papertrey Blog Hop Challenge. It combines earthy textures and colors with beautiful purple-pink paper butterflies.
I chose the butterflies, the pinned up papers and the wooden textures as the inspiration for my card.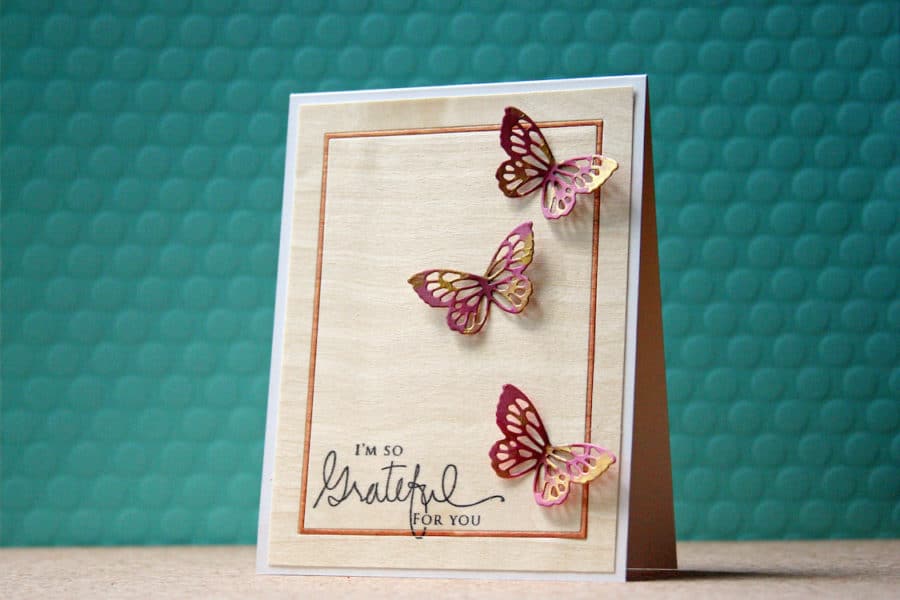 The background is a 4″ x 5.25″ piece of birchwood veneer paper. I centered a thin frame die to cut the frame out, colored it with a light brown Copic marker, and replaced it back into the panel.
To make sure it was going to stay put, I completely covered the card front (not all the way to the edge, of course; just the parts that would be covered by the wood panel) with my tape gun, then carefully centered and laid down the outer part of the wood piece, the thin colored frame and the center section. That way the card front stays flat, and you have a delicate frame inlay to work with.
The butterflies are cut from ivory cardstock and colored with Copics as well. The marker colors are in the red family, but they look more pink or purple on the ivory cardstock. I used the lighter of the two to flick in from the edges of the wings and the darker color to flick out from the center.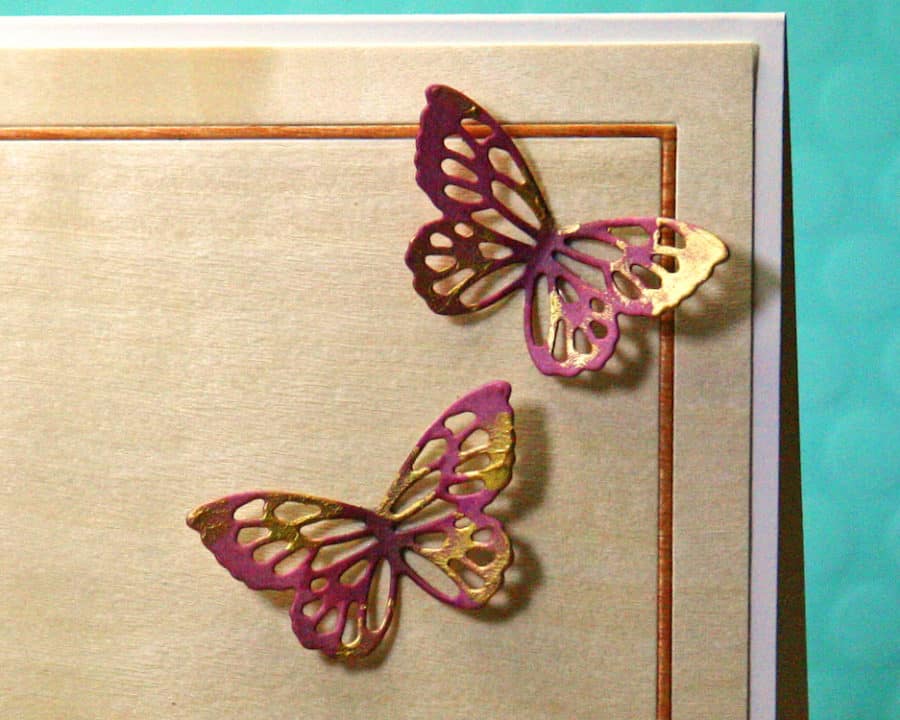 The touches of gold on the butterfly wings are precisely that – I dipped my finger into gold texture paste and touched random spots on the wings to add a little bit of shine.
Thanks for stopping in to see my entry for this old Papertrey July Blog Hop Challenge. Do you use texture paste? Leave a comment below and tell me your favorite technique!