Inspiration: Clean and Simple Watercolor Butterflies
This post contains affiliate links. Read my full disclosure.
For today's inspiration post, I broke out my Peerless watercolors to put together a simple card with rainbow watercolor butterflies. The transparency of watercolor backgrounds reminds me of open skies. What better to add to a sky than butterflies, right?! I submitted this to the Pin-Sights guest artist challenge, too, along with this card.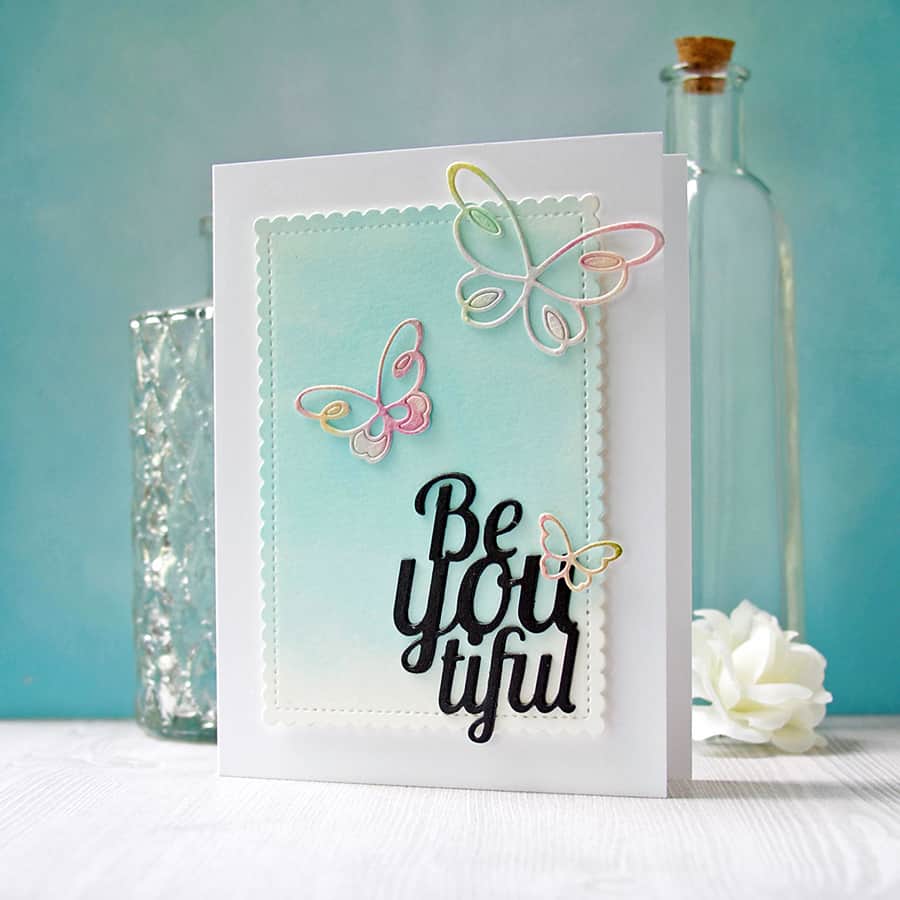 To start, I washed two pieces of watercolor paper panels with clean water. For the first piece, I dropped some blue paint on the paper and let the water do its thing.
Then on the second panel, I chose a few different colors of paint and dropped random splotches of color on the paper, and again let the water blend the pigment. I didn't want my lovely rainbow colors to mix into a muddy mess, so I made sure not to move the paper around much while it was still wet.
Once both papers were completely dry, I cut the blue one into the scalloped frame and adhered it to my card front with some handy-dandy foam squares.
Next, I picked out my butterfly dies and ran them through my Big Shot with the rainbow painted paper.
To make the butterflies to stand out a little bit more from the blue ombré background, I grabbed a shoebox lid to protect my surface. Then, I laid my butterflies in and then spritzed them a couple of times with some sparkle spray.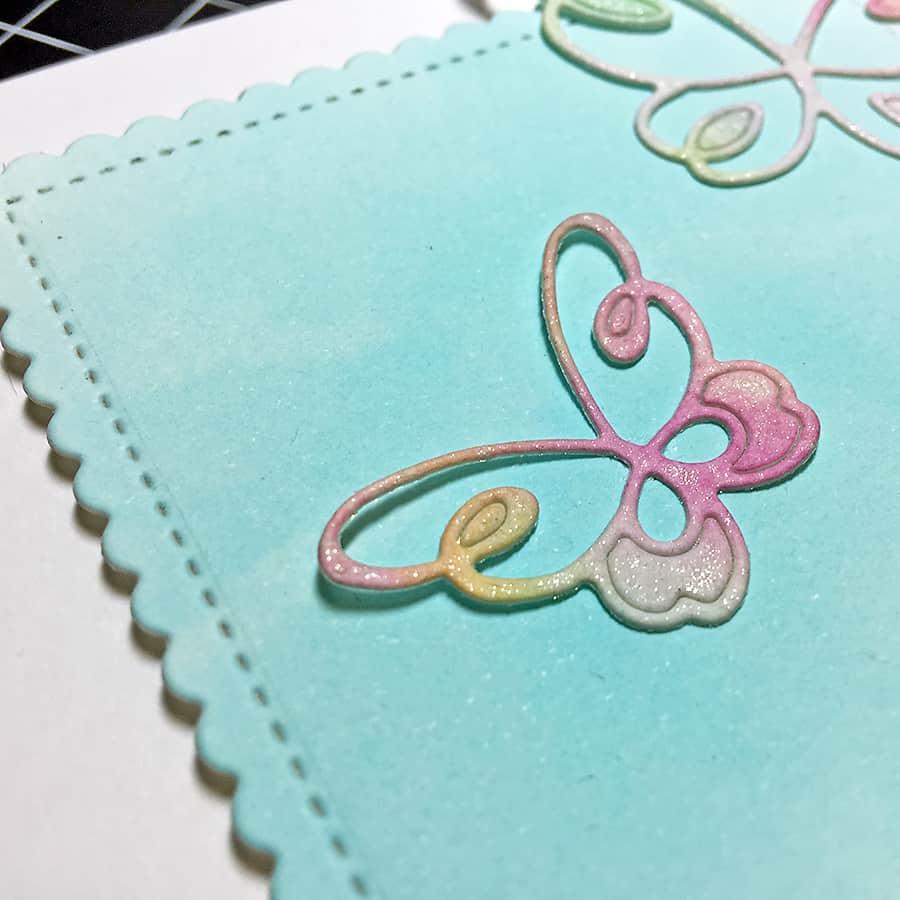 While those were drying, I started working on my sentiment.
The sentiment is black cardstock which I die cut twice and stacked together to add a little dimension. No extra frills here – I simply glued it on with some tacky glue (which I find works better than glue tape for die cut words).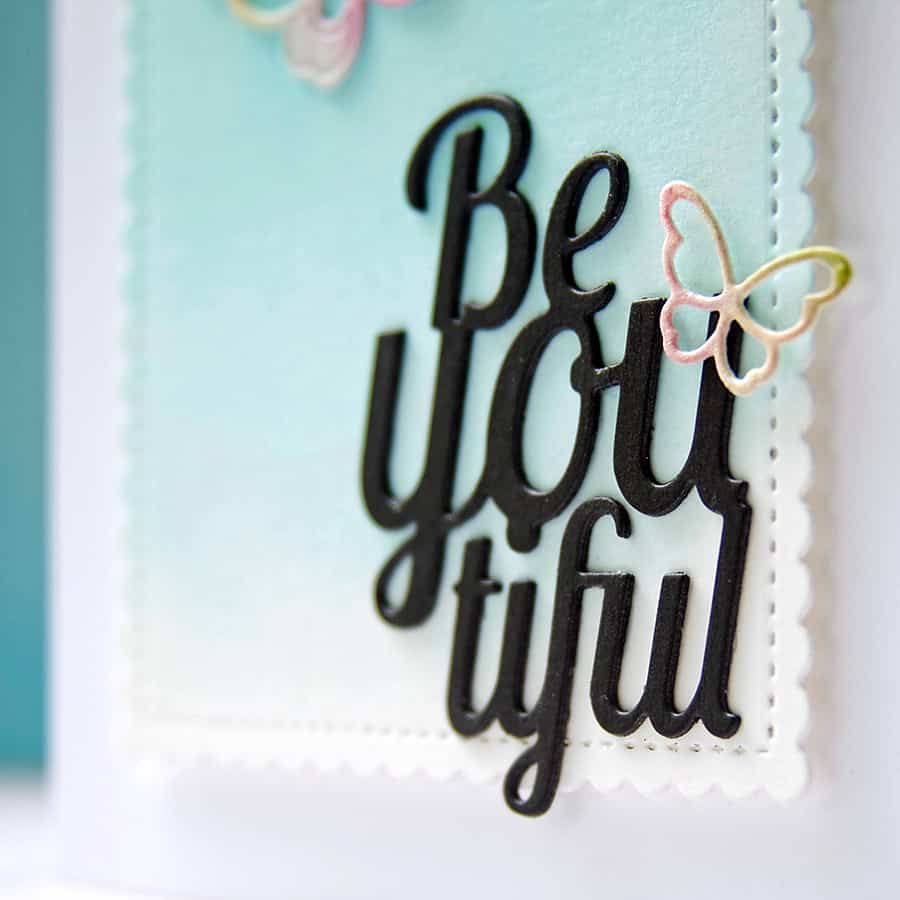 Finally, to finish off my card, I added in my glittery watercolor butterflies with a little bit of glue. I tried to add sequins, but it didn't look right. Less is more, right?
Thanks for coming by today! Do you like to use watercolors? Leave a comment below and tell me your favorite thing to paint 🙂
<3 Niki
EDIT: The original butterfly dies for this card are no longer available at EllenHutson.com, but the Leavenworth Butterfly Trio would be a fabulous alternative!