CardMaker Magazine & Terial Arts Blog Hop
This post contains affiliate links. Read my full disclosure.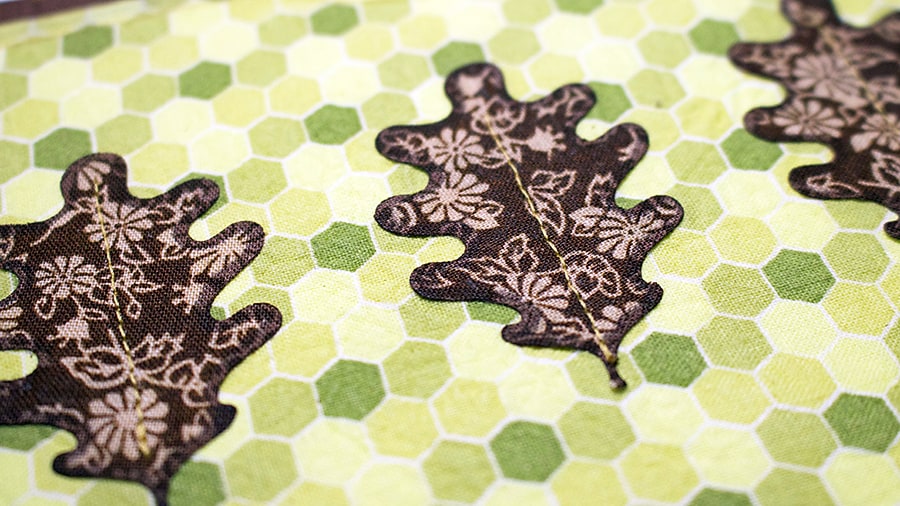 Hi and welcome to my blog! I hope you're enjoying the CardMaker Magazine & Terial Arts Blog Hop. I love all the great ideas being shared today, don't you? Your last stop should have been Jen's blog, but just in case you need to check if you missed a project, the full hop list can be found here.
We're making fabric postcards for the hop using Terial Magic fabric stabilizer, and I gotta tell ya, I wish I had this stuff about 8 years ago when I was working on children's art for a silent auction. I had to die cut about 60-70 butterflies from fabric, and it was a nightmare because of the fraying!
But – I'm not cutting butterflies today, thankfully… I'm cutting leaves! And this time, it's SO much more fun.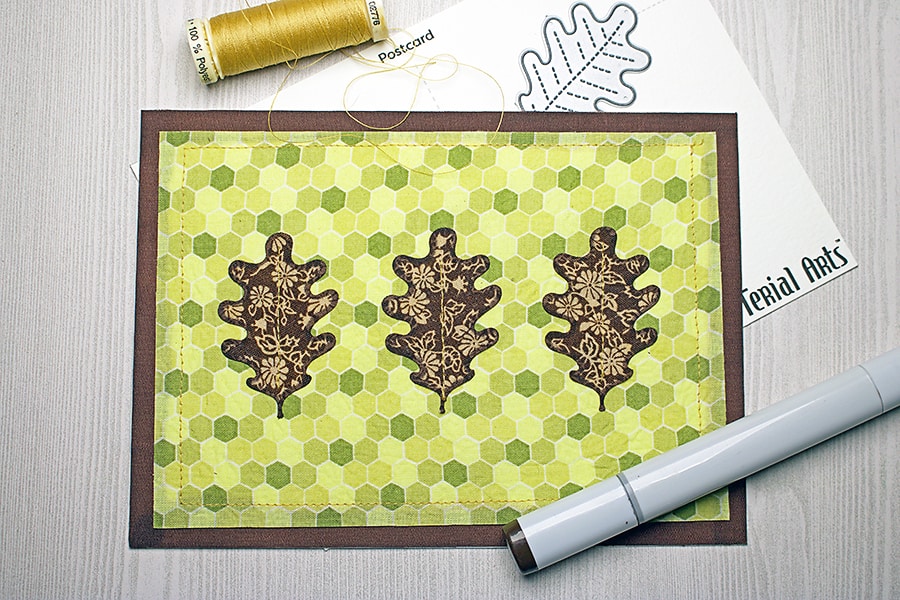 The fabrics I picked out are from the fat quarters I have hoarded in my sewing machine case. I wanted to do something fall-flavored, but I bleed rainbow – so brown is a hard color for me to work with. I thought the green fabric would be an excellent way to brighten up the postcard. To prep them for cutting, I followed the directions on the Terial Magic bottle. Talk about fun!
Instead of using an iron to finish drying the materials, I popped out my new Cricut Easy Press. Partly because I wanted to try it for something other than HTV, but mostly because the iron was upstairs 🙂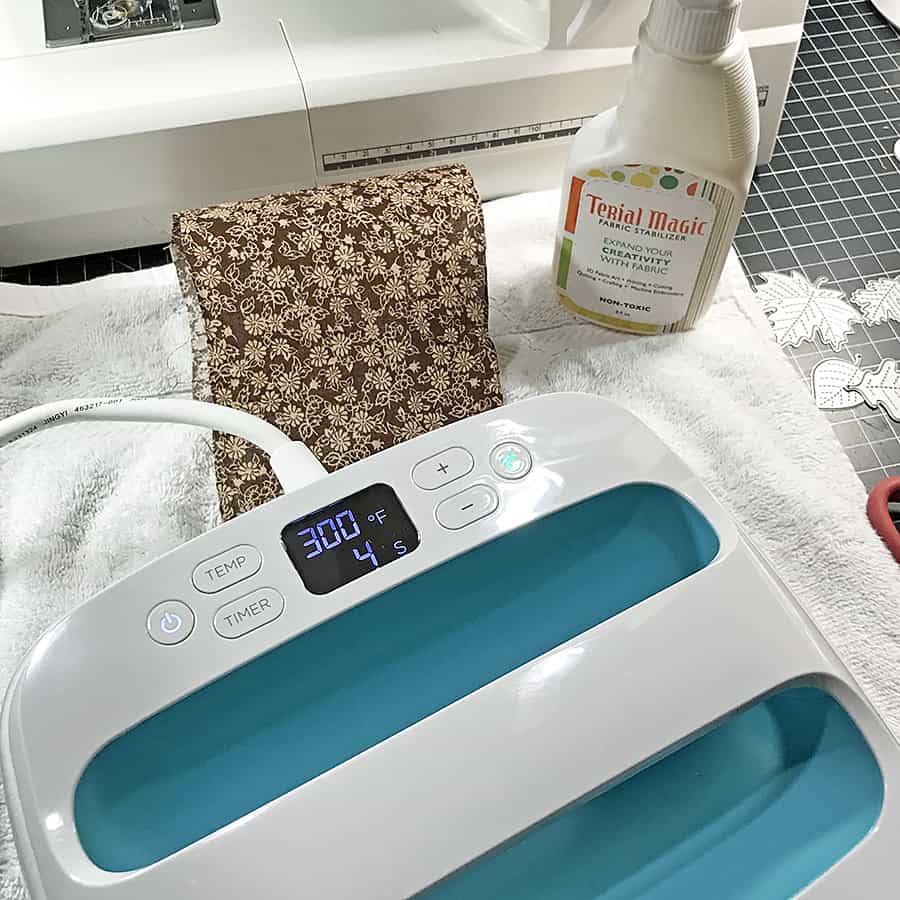 In case you have an Easy Press, I found that 30 seconds on 300F does the trick.
Once the green, white, and brown fabrics were ready, I cut a 5×7 rectangle from the white and then a slightly smaller rectangle from the green. Next, I cut three oak leaves from the brown using a Big Shot and the Stitched Leaves die from Lawn Fawn. They didn't stand out much against the green, so I outlined them with a Copic Sketch marker in E29 (Burnt Umber).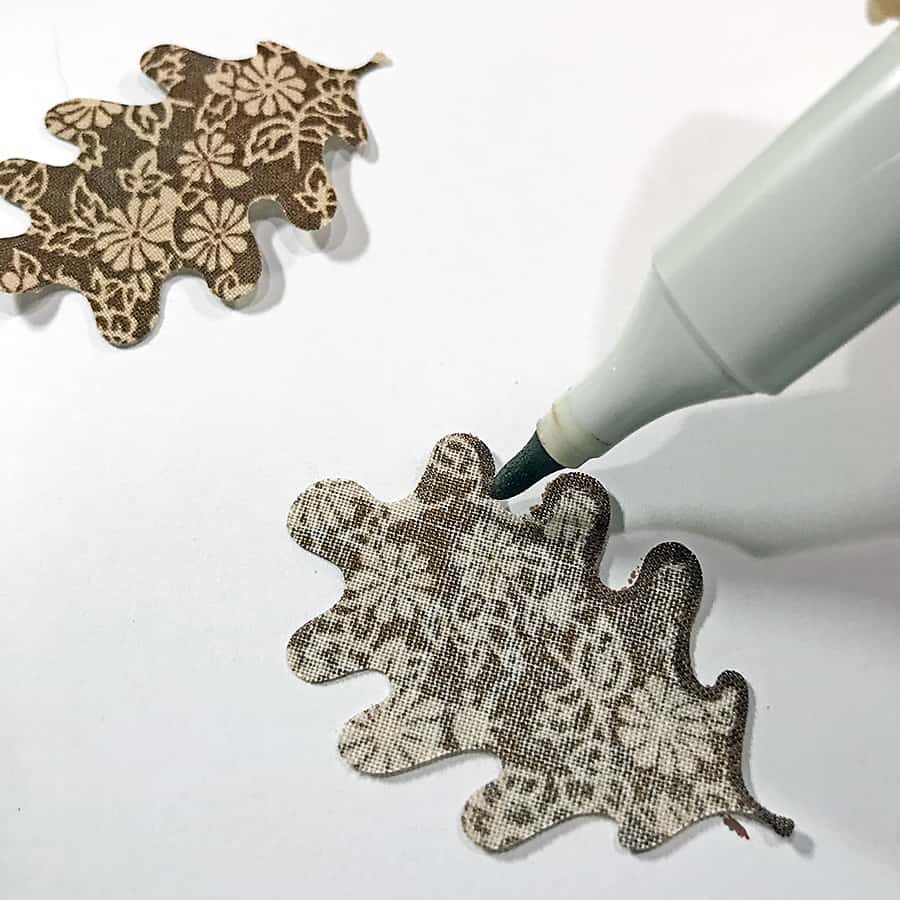 I didn't have brown fabric for the border area, so I made my own by coloring the edges of the piece of white cotton (treated with Terial Magic also) with the same E29 marker I used to outline the leaves.
I aligned and centered the leaves over the green fabric. Then, I used my sewing machine to stitch a line down through the center of them.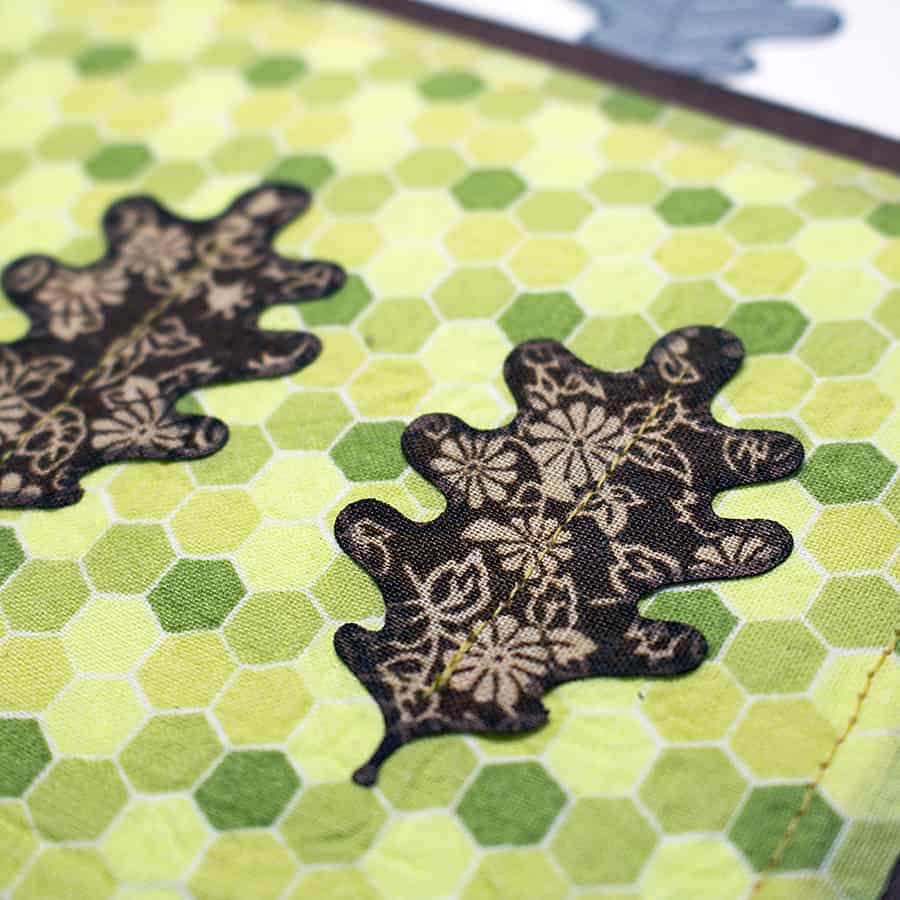 Next, I layered the green fabric over the colored brown and stitched it in place too.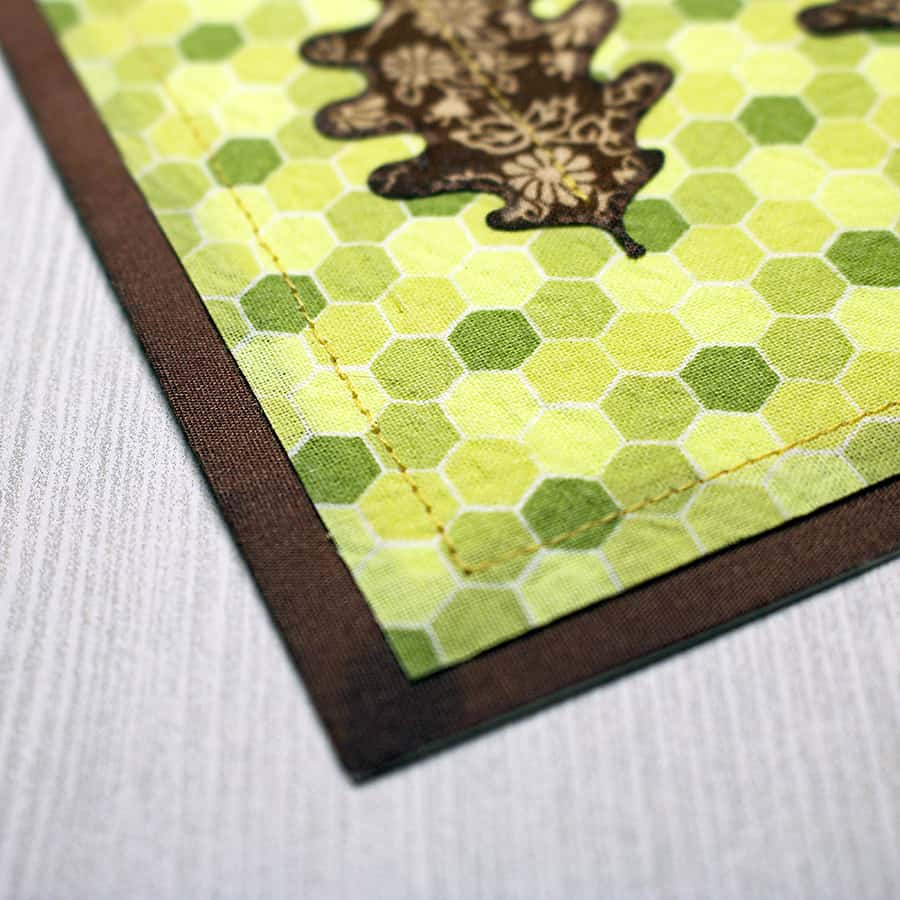 To adhere the fabrics to the postcard, I used a generous amount of Tombow Extreme Glue Tape. I completely trust that adhesive – someday I'll tell you about the week I accidentally glued chipboard to my work surface. 😉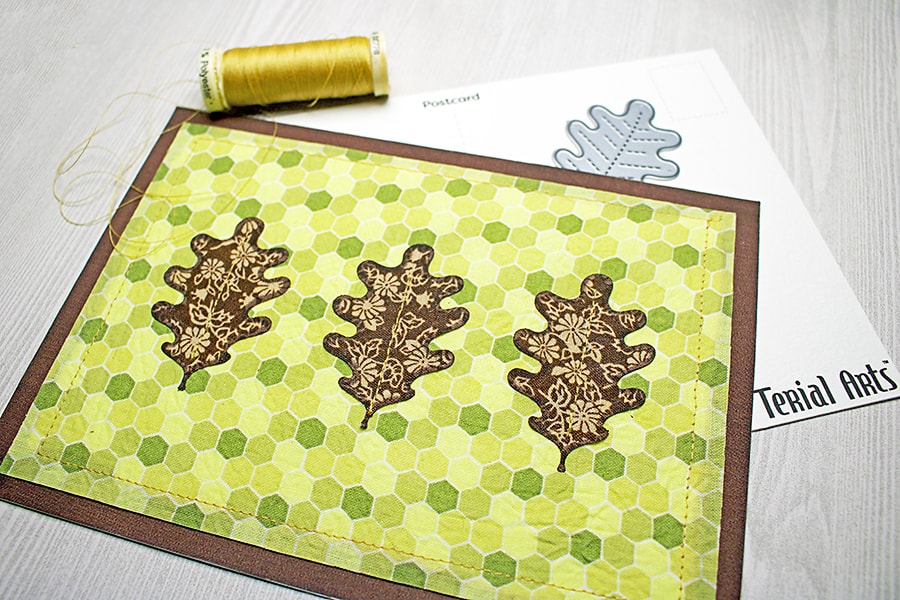 That completes my project for the CardMaker Magazine & Terial Arts Blog Hop! Your next stop is Teresa's blog. Thanks for hopping with us today and have fun!