Autumn No-Line Coloring with Copic Markers
This post contains affiliate links. Read my full disclosure.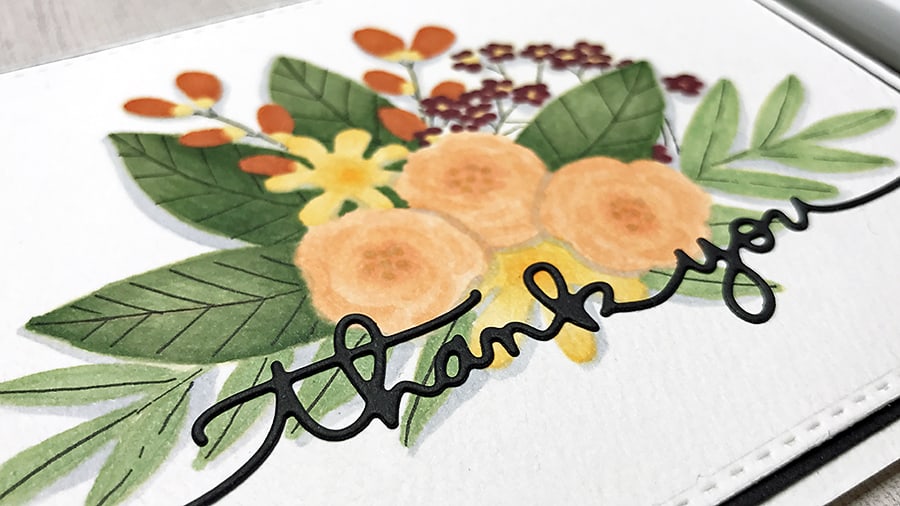 Happy Halloween! Since there are lots of posts filled with pumpkins and ghoulies going around this month, I thought I'd share a floral card with a little autumn no-line coloring today.
I have a great tip for you! When you can't figure out how to color a bouquet, look up examples of flower arrangements on Google. That's what I did when choosing the colors for the stamped image today. I found a lovely bunch of fall flowers and copied the color scheme using Copic markers.
Instead of using the traditional black ink, I stamped the flowers with Hero Arts Shadow Ink in Soft Vanilla (because I'm coloring with warm colors) onto a piece of Royal Sundance Felt Cardstock. Since the texture of this cardstock is similar to watercolor paper, it creates a light dotted outline.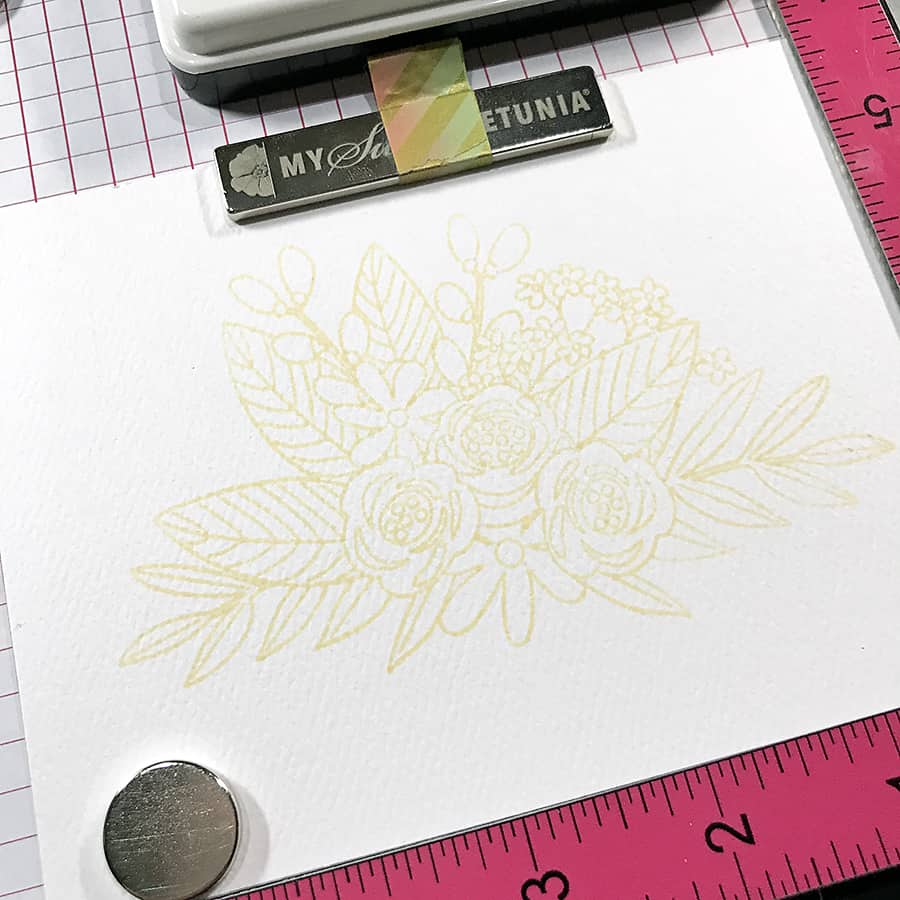 I used a MISTI just in case I needed to double stamp the image, but it wasn't necessary. What was necessary, though, was a super bright light! If you have trouble with seeing your image as well, pick yourself up a cheap Ottlite. Those things are magic if you have vision troubles.
I like to color with Copics on this paper because it's pretty porous, so the ink sinks in quickly and it's easy to make something look like watercolor if you want it to. You can even fake "blooms" of paint. I used two colors for each type of flower and leaf (it creates a little dimension in the design).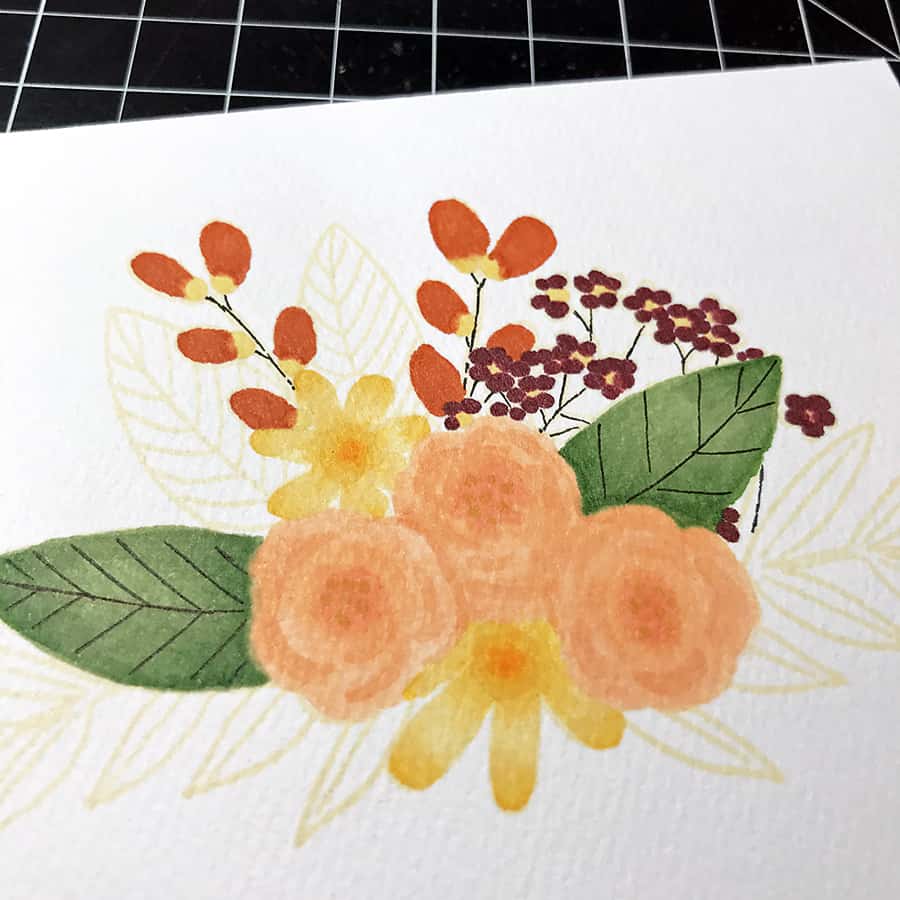 Because I knew I was going to die cut my sentiment out of Basis Cardstock in Black, I lined the stems and leaves with my super skinny ZIG Millennium .05 pen. I also added a little outlining in gray to help the design stand out.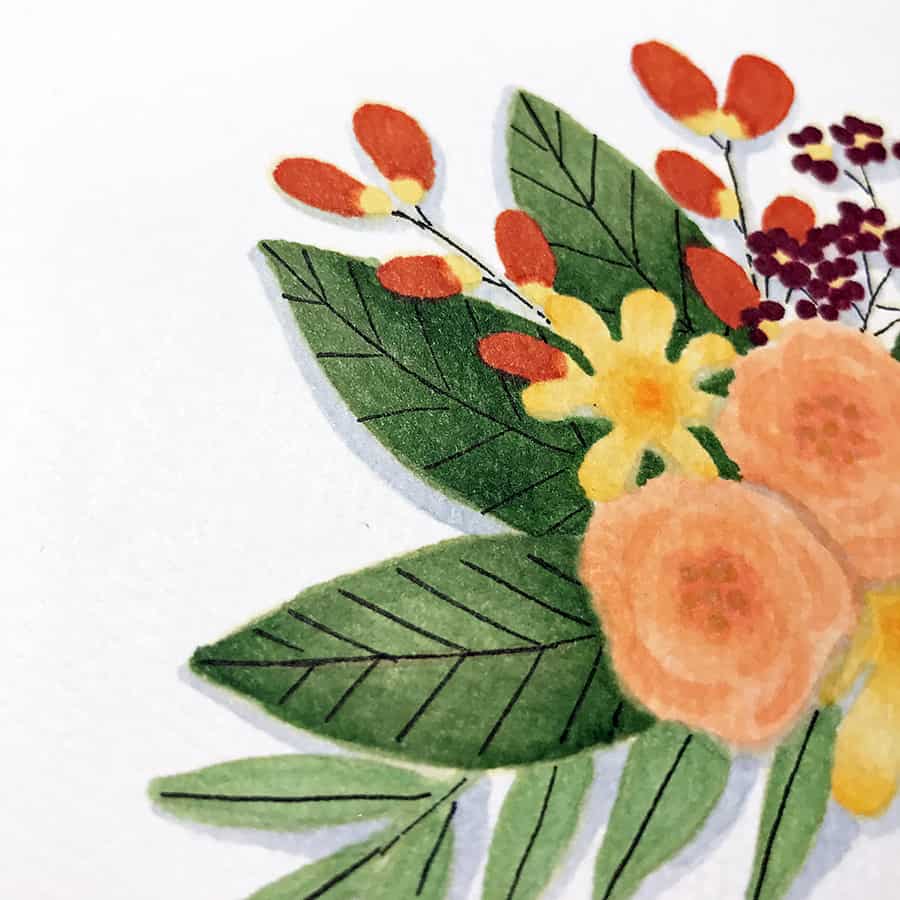 Once I had the coloring completed, I trimmed the edges with a stitched rectangle die. I'm hooked on finishing panels with stitched dies. It just looks like a more "finished" edge, don't you think?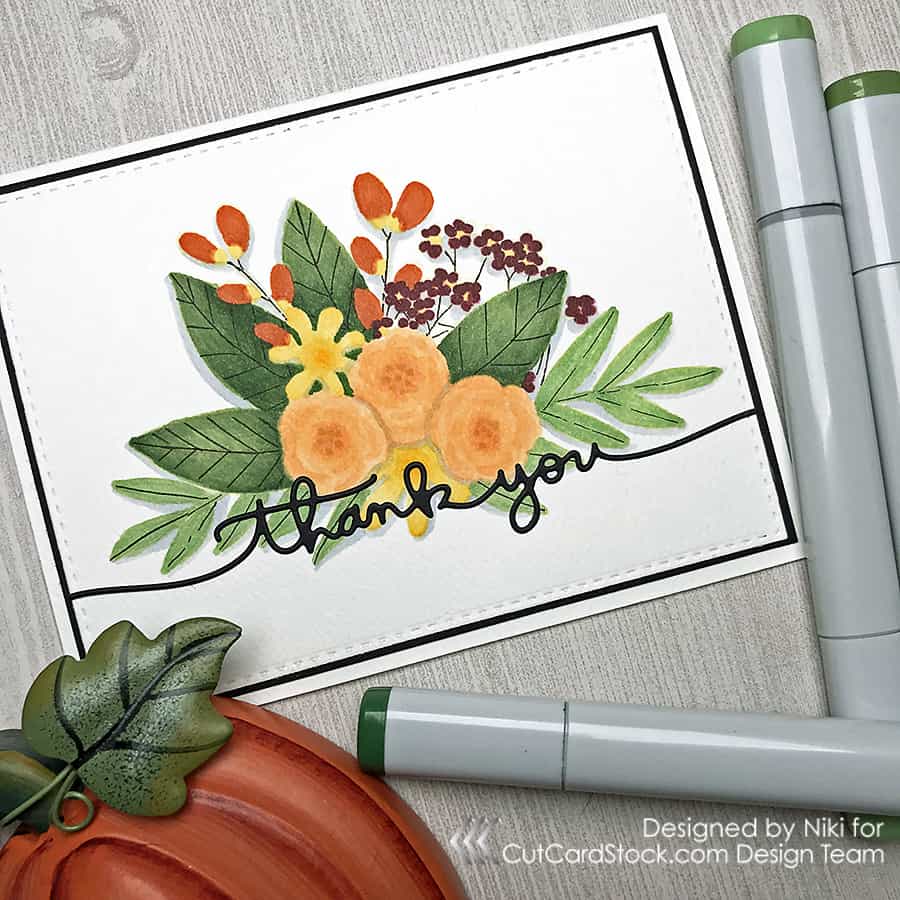 To stick the sentiment on, I gave it a quick shot of Aleene's Adhesive Spray. It works great on skinny die cuts! Then, I adhered my finished card front to an A2 base, which was made from Royal Sundance Felt cardstock too.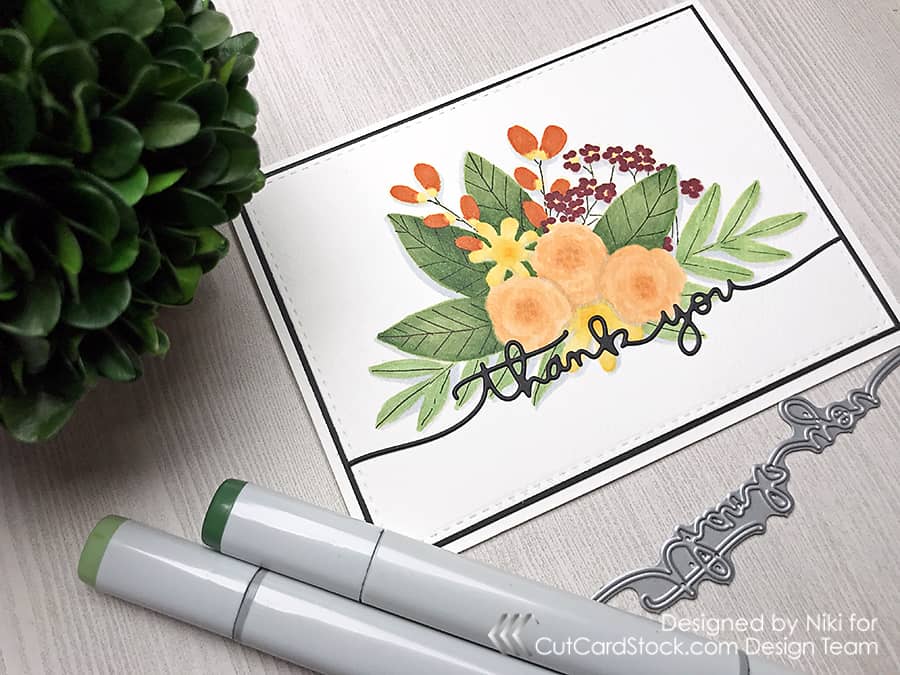 I hope you enjoyed my autumn no-line coloring today. If you'd like to check out more no-line coloring, take a look at this post here!
Have fun tonight & don't forget that all candy hauls are subject to a 10% Reese's Pieces parent tax! 😉
<3 Niki