Clean & Simple Banner Shaker Card with Patterned Paper
This post contains affiliate links. Read my full disclosure.
This cute banner shaker card was the result of me cleaning out my craft area. There was a lot of stuff collecting in there over the past two years (that was the last time I purged it).
I found some lovely watercolor patterned paper and a whole stash of sequins I didn't know I had. Pretty cool, hey?!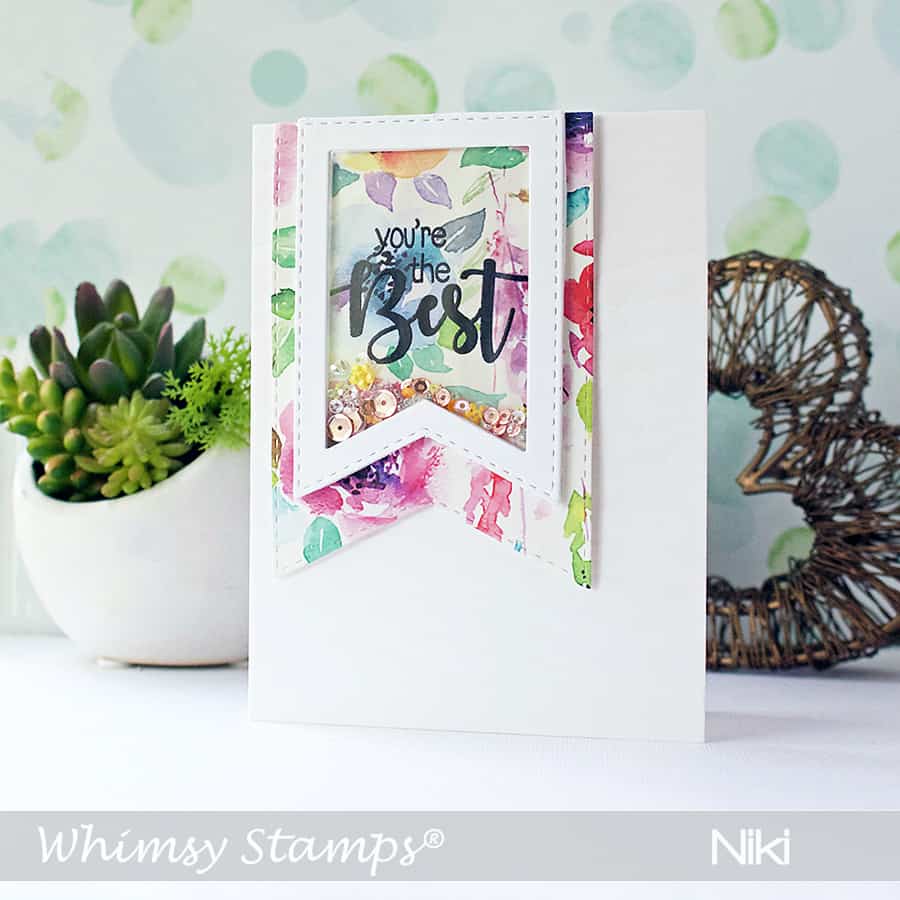 To put this together, I used the Shaker Maker Banner Die Set to cut the top layer of the shaker window, the acetate for the "glass," and the watercolor paper background. 
Next, I stamped the sentiment (from You're my Favorite) with Nocturne ink and heat embossed it with Clear Embossing Powder, so the shaker bits won't stick and the words will stand out better. 
I put the window frame face down and layered it with adhesive foam so I could add a mix of sequins and beads. Then I attached the patterned paper from ModaScrap over it to close the shaker.
The card base needed a little something too, so I embossed it with an embossing folder and a Big Shot. The one I used is called Next Level Waves by We R Memory Keepers. It's an excellent background for wind, water, or even a woodsy-themed card!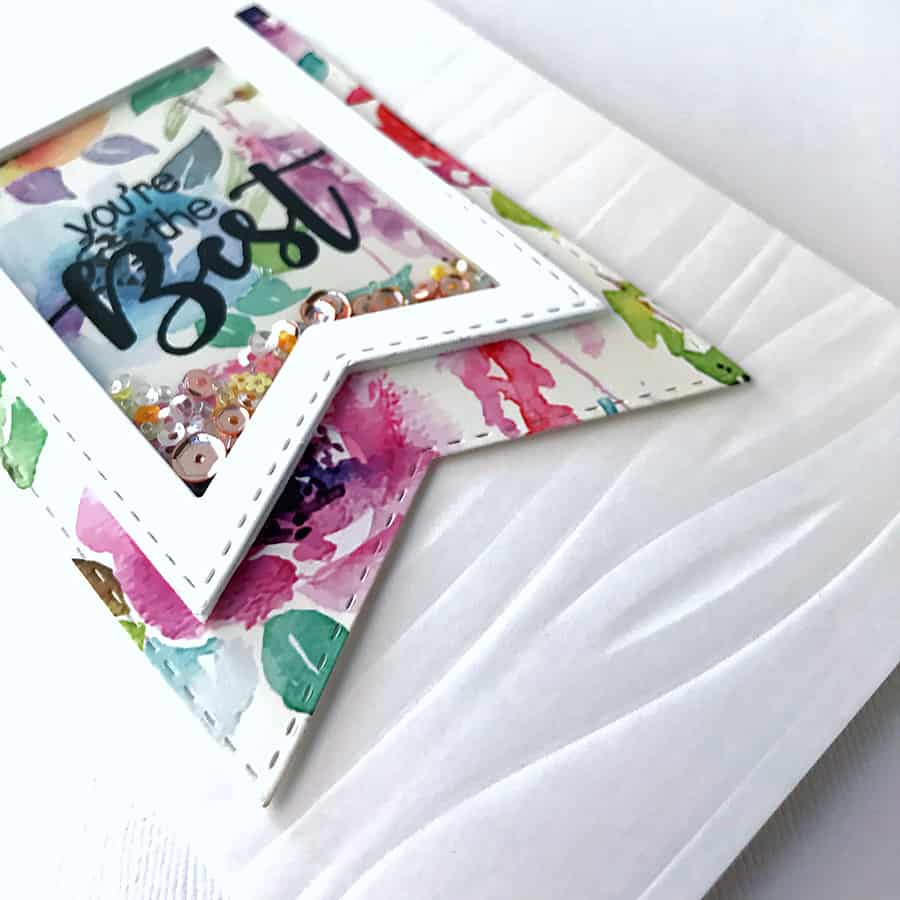 That folder is a bit hard to find nowadays; I linked its last known coordinates below. But, you may need to Google it to find one.
I'm so glad you came by to read today. And I'm happy I found some neat things to share with you. That's the best part of rummaging through craft stuff – you never know what you'll unearth!