Make the Cards Challenge #2: Ombre Purple
This post contains affiliate links. Read my full disclosure.
Well, hello there! Today I'm guest designing for the Make the Cards Challenge #2, and I had so much fun making this card. I love card challenges – they really get you thinking outside of the box sometimes, don't you think? You should play along!
So this week's challenge is an ombré purple color scheme.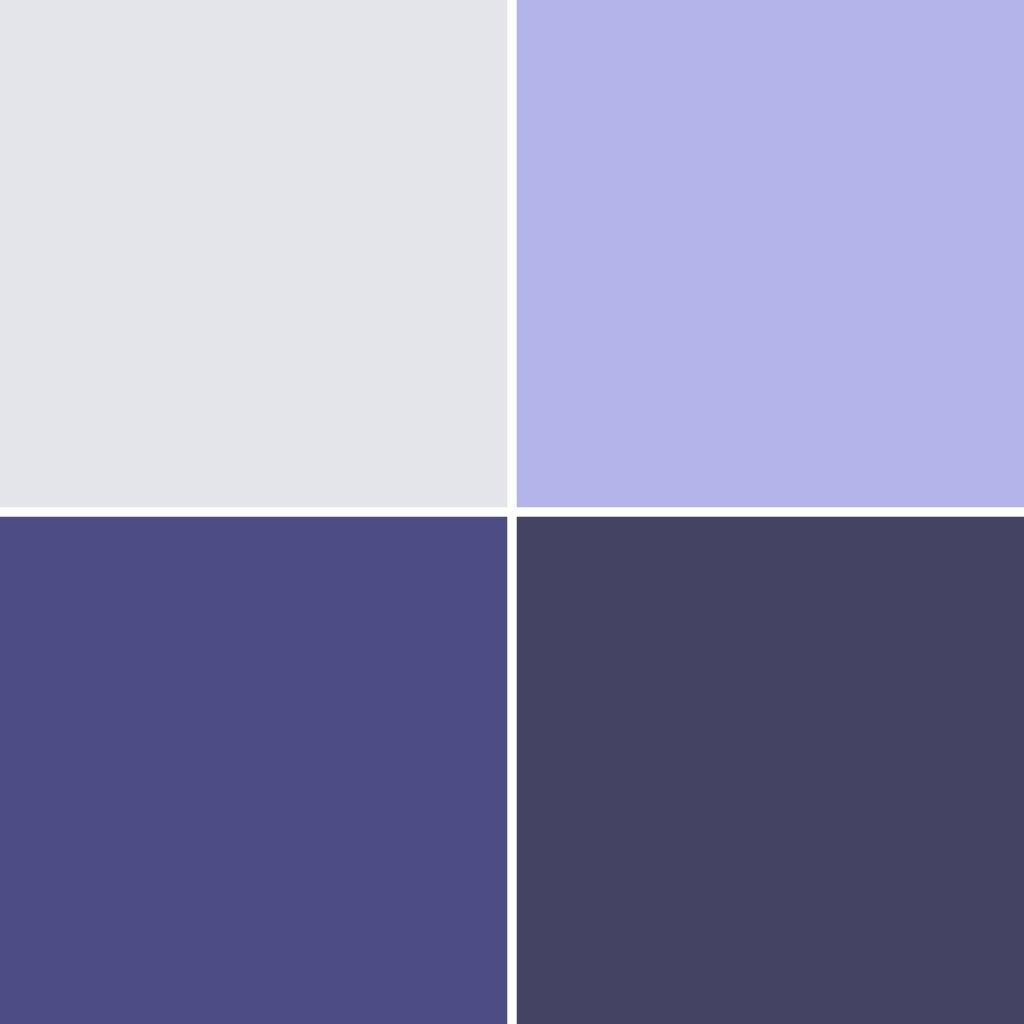 I had a hard time finding these colors in my stash. Can you believe I don't have many purple colors?! I did have lots of blue-violet things, though. Sorta purple, sorta blue… blurple, if you will.
I did manage to find some assorted cardstock in the bin where I keep scraps. Bonus! I knew there was a reason to hoard them 🙂 The colors, from left to right, are Stardream Metallic in Pluto, Basis in Light Purple, Simon Says Stamp in Blue-Violet, and Bazzill Card Shoppe in Jelly Bean.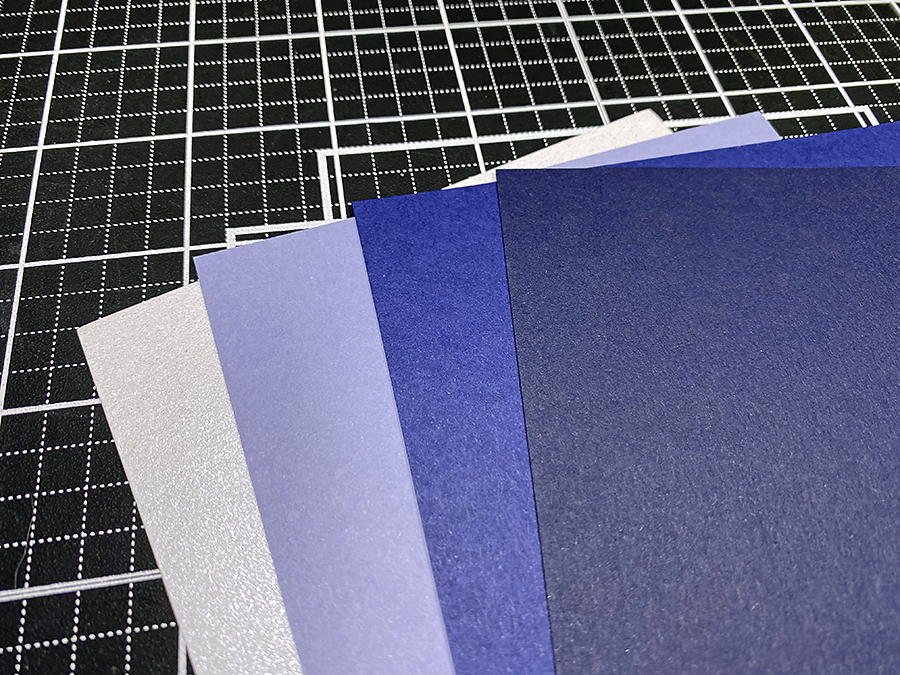 For my background, my first thought was to ink blend an ombré background with Distress Ink. But I've been dying to work with alcohol inks and my new Air Blower tool. So, in the end, that's what I did. Alcohol inks are my favorite medium to work with, I think.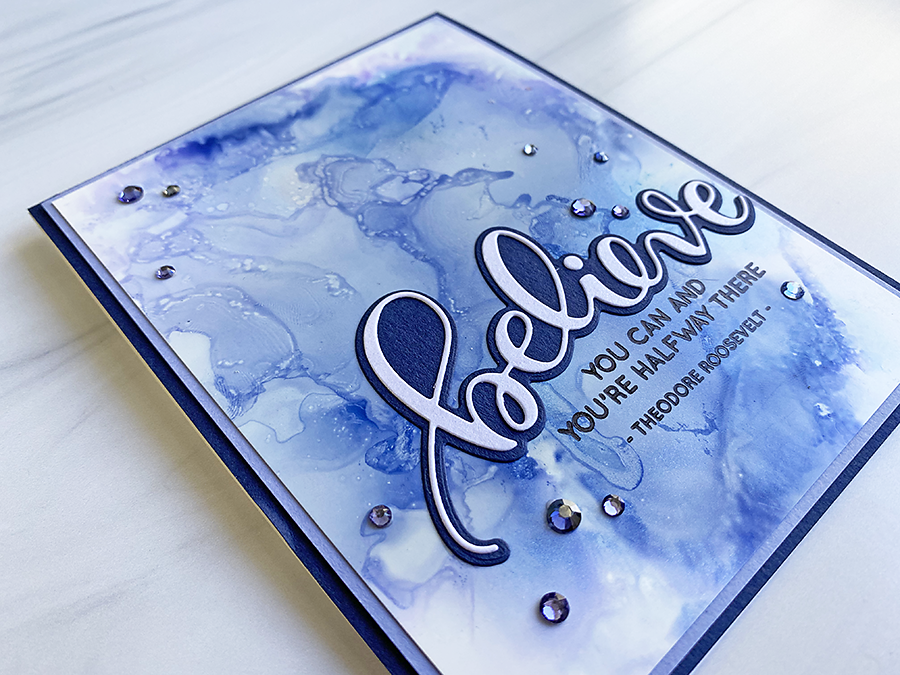 Make the Background
To make a background like this, I really soaked the Yupo paper with Alcohol Blending Solution. I mean, REALLY soaked it. One big puddle with just the surface tension standing between it and the Waffle Flower Mat (I know it's mostly for watercolor, but I use it for everything. The key is to keep it clean).
Next, I added a few drops of Denim Alcohol Ink. I know it looks blue in the photos… that's partially lighting (it was sunny out, so I was getting the blue sky reflecting), but it perfectly matches the Blue-Violet cardstock.
And once you start diluting it, some beautiful blue-violet hues come through. You can see it around the edges in the photo above.
I proceeded to blow it around gently using a combination of the Air Blower and my Heat Tool. It makes it easier to control what the final result will be. Here's the first layer I did. From there, I alternated between blending solution and ink to get the desired look.
If you do this method for alcohol ink, I recommend getting a few bottles of the blending solution. You'll use a lot to get that airy flow look.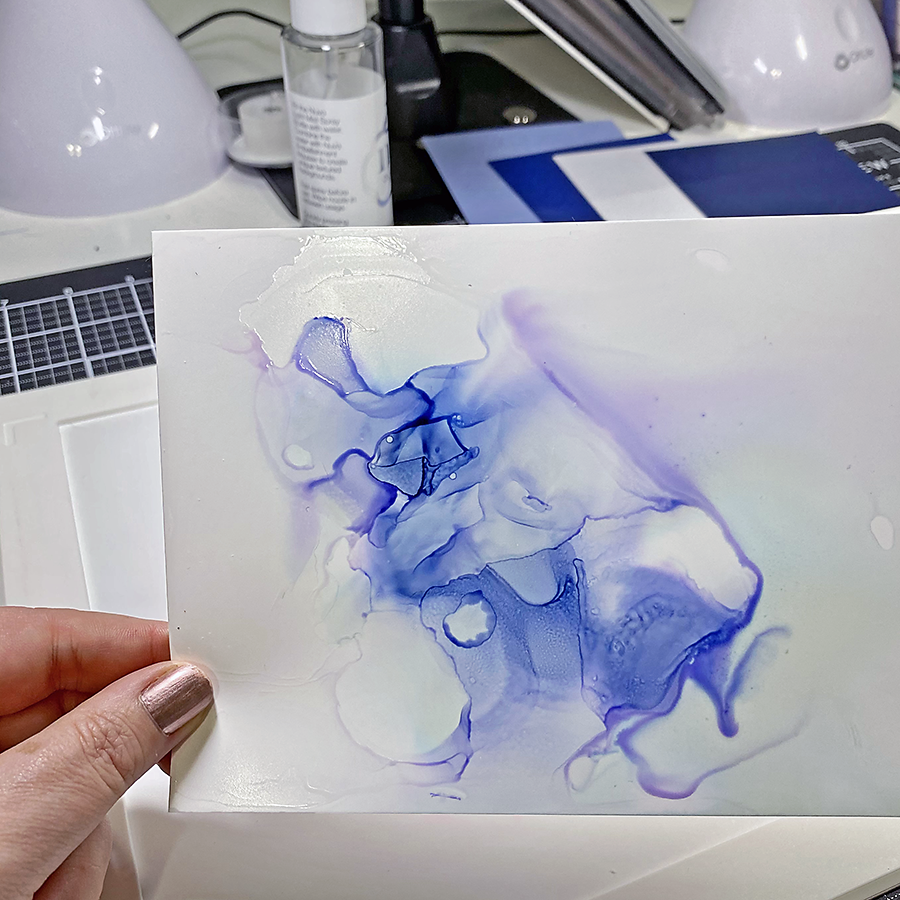 Prep the Pieces
When it was dry, I trimmed down the alcohol ink background, along with the Light Purple and the Blue-Violet cardstock, to make the card front layers.
To make the sentiment, I die cut the "believe" word from the Pluto cardstock and used Jelly Bean cardstock for the word outline. I adhered those together with Tacky Glue, then added it to the card front with Tombow Xtreme Adhesive.
Be careful with that stuff; once something's on, it ain't comin' off!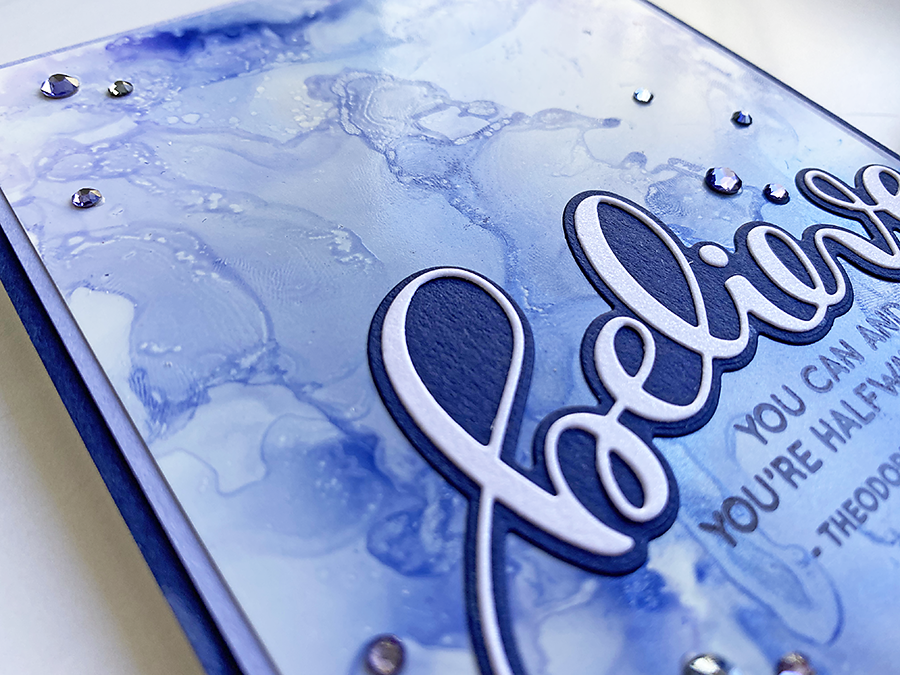 Next, I used a MISTI to line up and stamp the rest of the sentiment with Staz-On Ink in Jet Black. Because the Yupo Paper is slick, it took three tries to get a solid image. It came out great, though!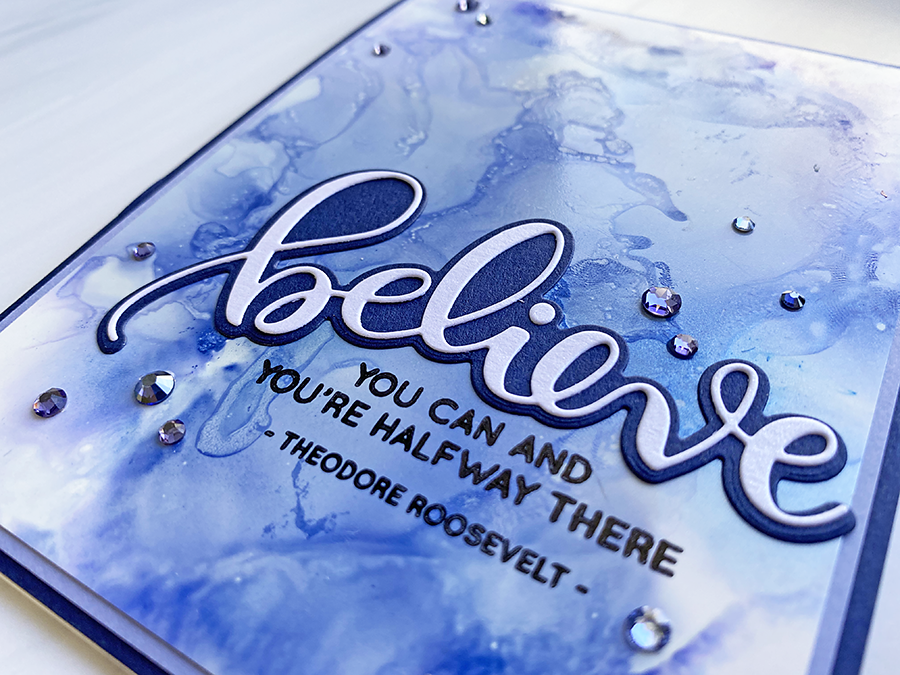 I added some gems around the sentiment to top off the card, then popped the completed card front onto an A2 card blank.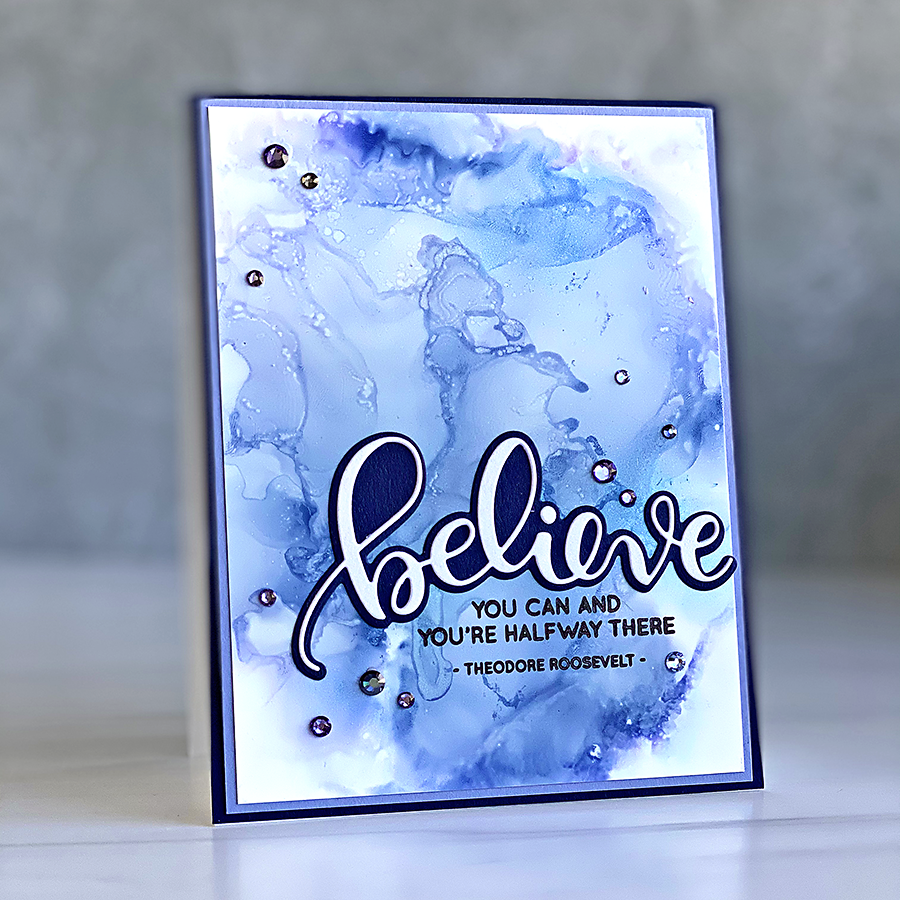 Thank you so much for joining me today as I shared my take on the Make the Cards Challenge #2. Now head on back to soak up more inspiration and post your project to the linky tool!