Kraft Birthday Card with Foiled Basics from Spellbinders
This post contains affiliate links. Read my full disclosure.
Hey, welcome back! Today I have a kraft birthday card to share with you featuring the new Foiled Basics collection from Spellbinders, lovingly designed by Yana Smakula herself. How cool is that?!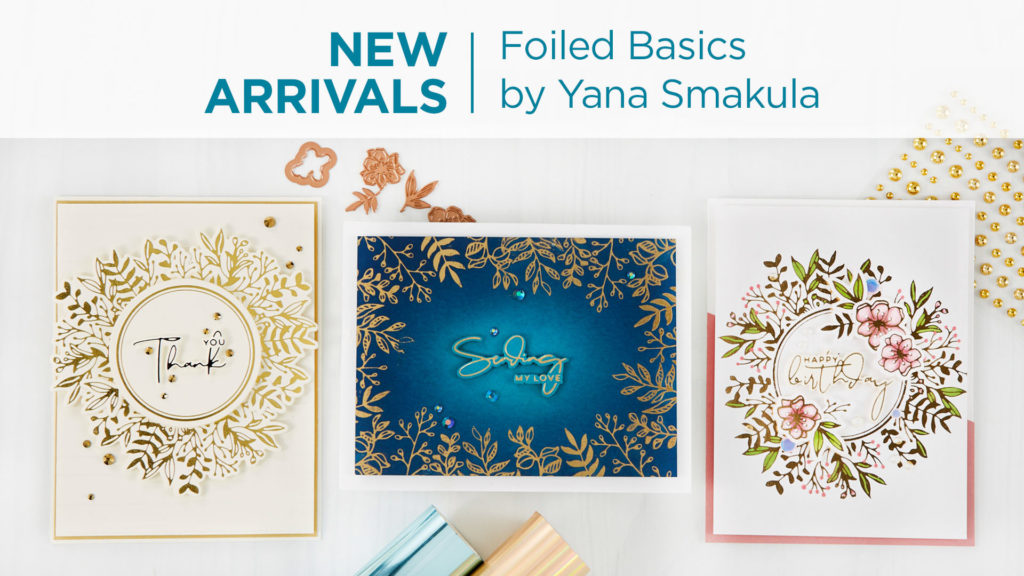 I'm a sucker for anything with dots and stripes, so when the lovely people at Spellbinders sent me a Polka Dot Strip Glimmer Hot Foil Plate to play with, I was all over it.
I tend to work primarily with white cardstock, so I made this card a little out of the ordinary. A kraft birthday card with pink foil? Why not!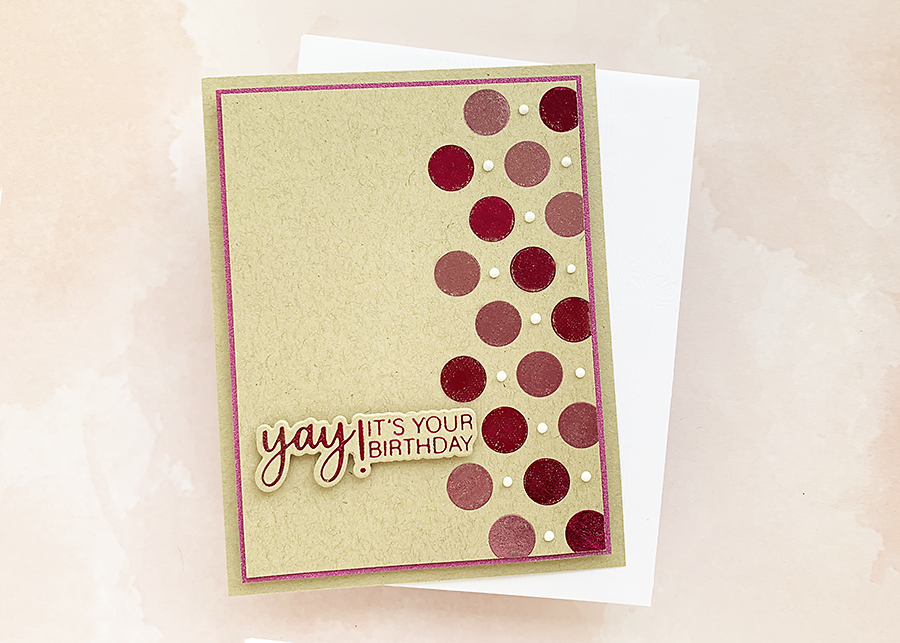 Instructions
To make this card:
Cut two pieces of kraft cardstock, 4 1/4″ x 5 1/2″ and 4″ x 5 1/4″.
Cut one piece of glitter cardstock, 3 7/8″ x 5 1/8″.
Heat Polka Dot Glimmer Plate with Glimmer Hot Foil System. When it's ready, lay down the foils strips, alternating colors.
Carefully lay smaller kraft rectangle on top, sandwich and send through your die cutting machine (I used a Platinum 6).
Trim foiled panel to 3 3/4″ x 5″.
On a scrap of kraft paper, foil and die cut the sentiment with your choice of foil color (I used Magenta). Note: the sentiment I used is from the Glimmer Hot Foil Kit of the Month, but you can use any sentiment plates you may have, or this beautiful set called Yana's Sentiments.
Adhere foiled panel to glitter panel with glue tape, then adhere this piece to larger kraft panel with foam squares.
Attach sentiment with foam squares.
Add Gloss White Nuvo Drops between polka dots and allow them to dry.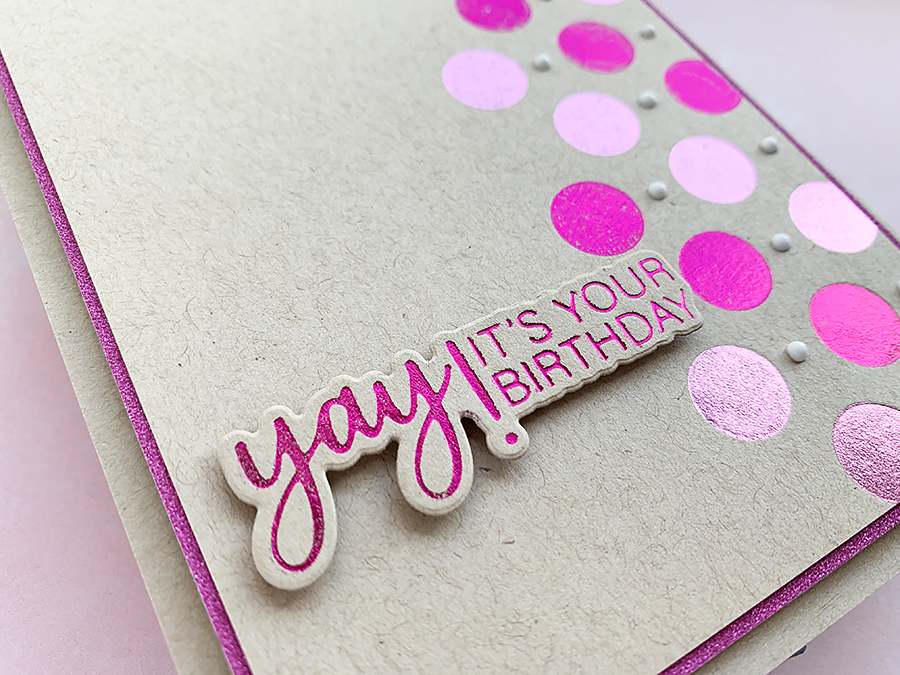 Don't you love the alternating colors?!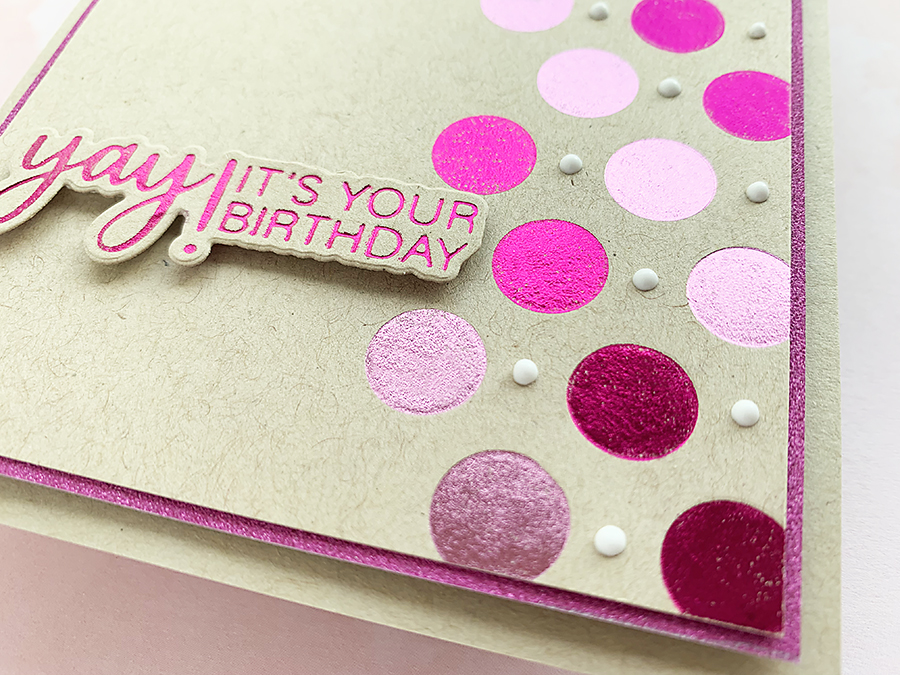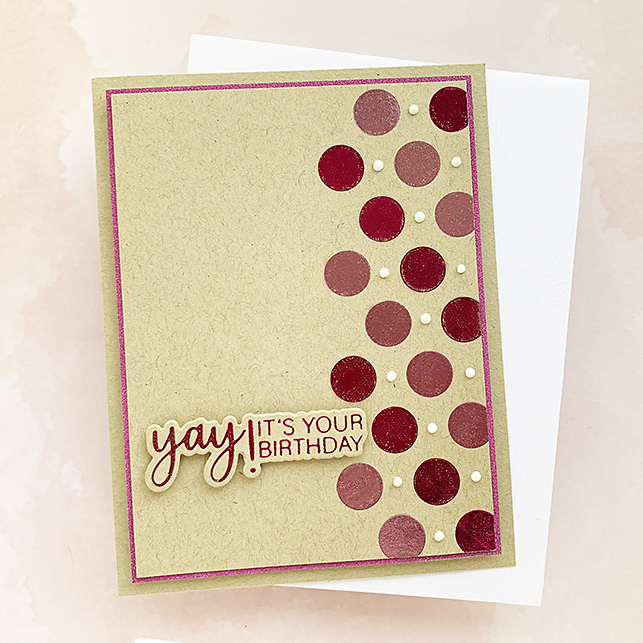 Thanks so much for popping in to take a look at my kraft birthday card today!
If you'd like to check out the whole release, you can shop here – and there's also a video up on YouTube with a walkthrough of all the new products.
Have a great day!