Papertrey May Blog Hop Challenge
This post contains affiliate links. Read my full disclosure.
For the May blog hop challenge at Papertrey Ink, the inspiration picture is a beautiful watercolor with ice pops by Sarah Langtry from Just the Bees Knees. I decided to go with a similar layout and color scheme for my project.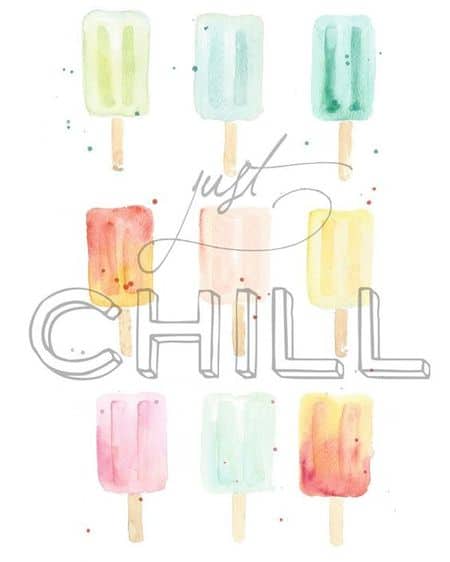 I love watercolor paint. I'm just not that great at it. I can make dots, though! Ha!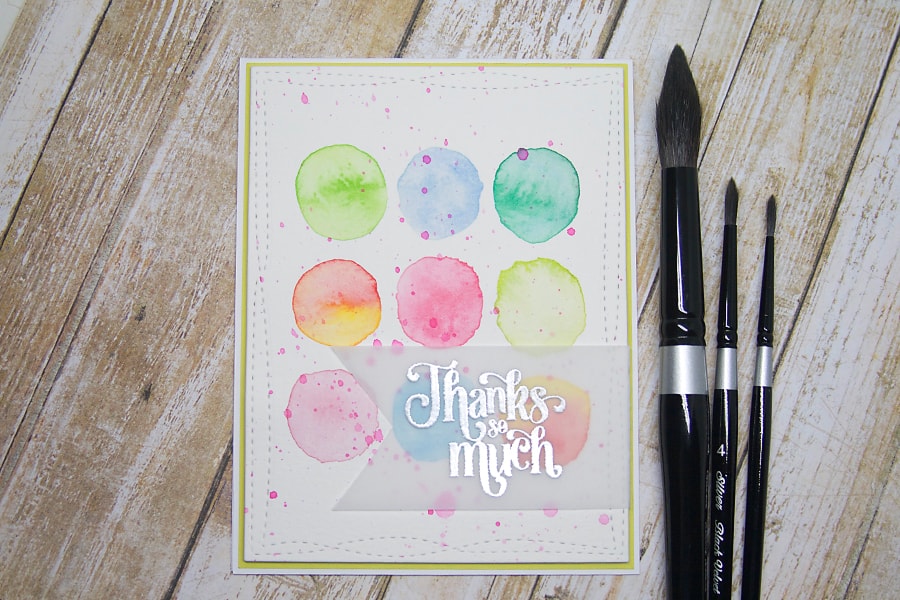 To keep the paint from running, I left my paper dry and created circles with clean water only, then dropped the color into them. That way the paint wouldn't travel outside the wet circle areas.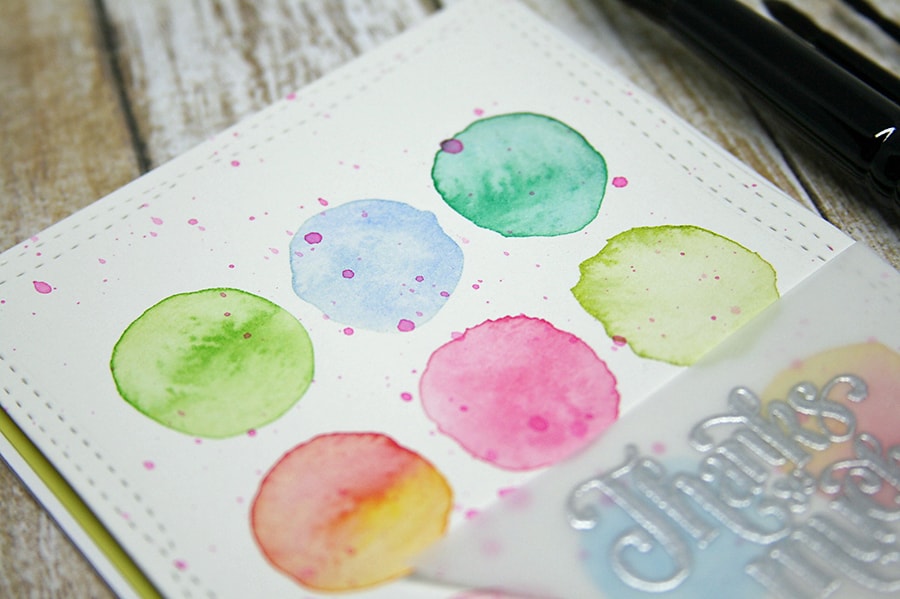 I just let it sit until it was dry – I was afraid if I messed with it, my spots would end up too solid a color and lack that nice watercolor look. The trick is to use more water than you think you need and not overwork your colors.
The sentiment is embossed on vellum cardstock so the background will show through. I adhered it on back (and under a couple of letters on front) with a little glue tape, and matted my panel with a bright green cardstock.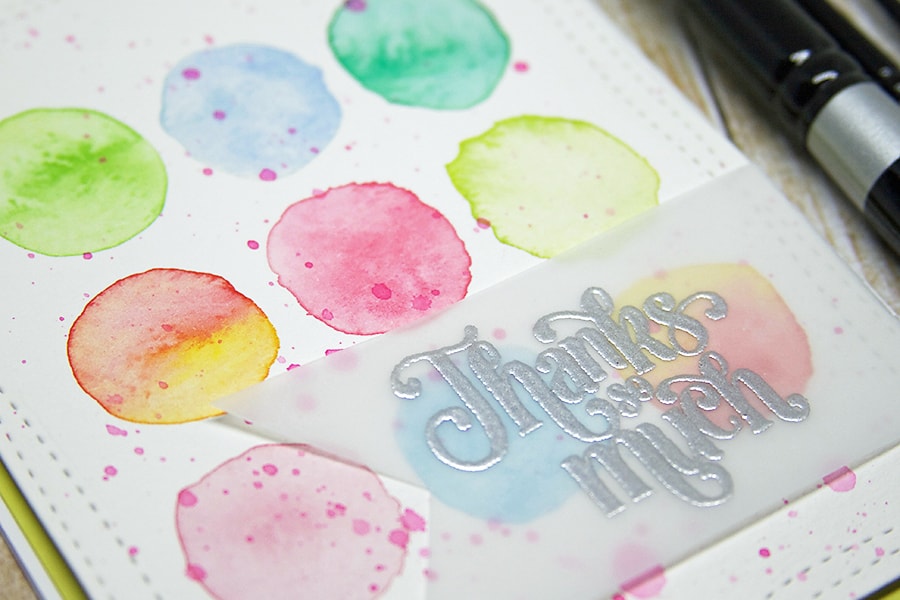 And there you have it! Thanks for stopping by!
<3 Niki