Pink Champagne New Year Wishes + AquaFlow Pens
This post contains affiliate links. Read my full disclosure.
I am loving all over the December Box from The Hedgehog Hollow. Its style is right up my alley, and I bet you'll like it, too. There's just SO much you can do with the stamps, dies, and stencil. Today, I made a Happy New Year card for you with a cute little bottle of pink champagne!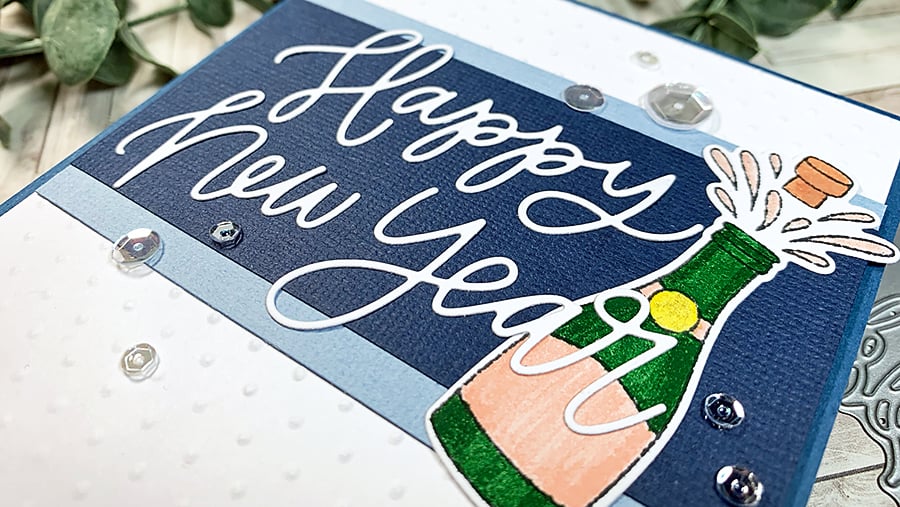 To start, cut a 5-3/8" x 4-1/8" piece from one of the white card bases, and save the other half for die cutting your bottle and sentiment. I embossed mine with a Swiss Dot folder, but you can use whichever your favorite one is in your stash (I created the fade by adding an extra piece of cardstock over the top half of the folder in my embossing sandwich).
Also, cut a 2" x 4-1/8" piece from the dark blue cardstock and a 2-1/2" x 4-1/8" piece from the light blue cardstock.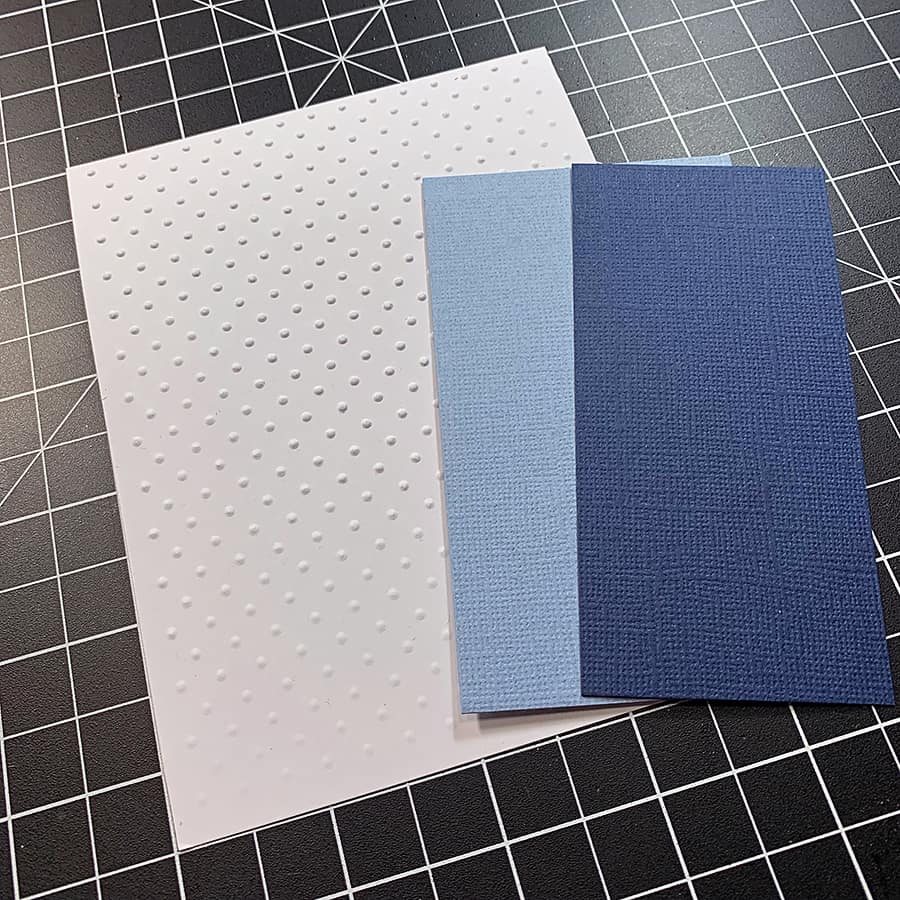 Then, stamp and color the champagne bottle on the other half of the split card base. I used Nuvo AquaFlow Pens to do mine – Evergreen Fern for the bottle; Cinnamon Stick for the cork; Soft Rose for the label and champagne; and Spiced Ginger for the gold emblem. I added a swipe of Midas Touch to the champagne and the emblem for a bit of sparkle.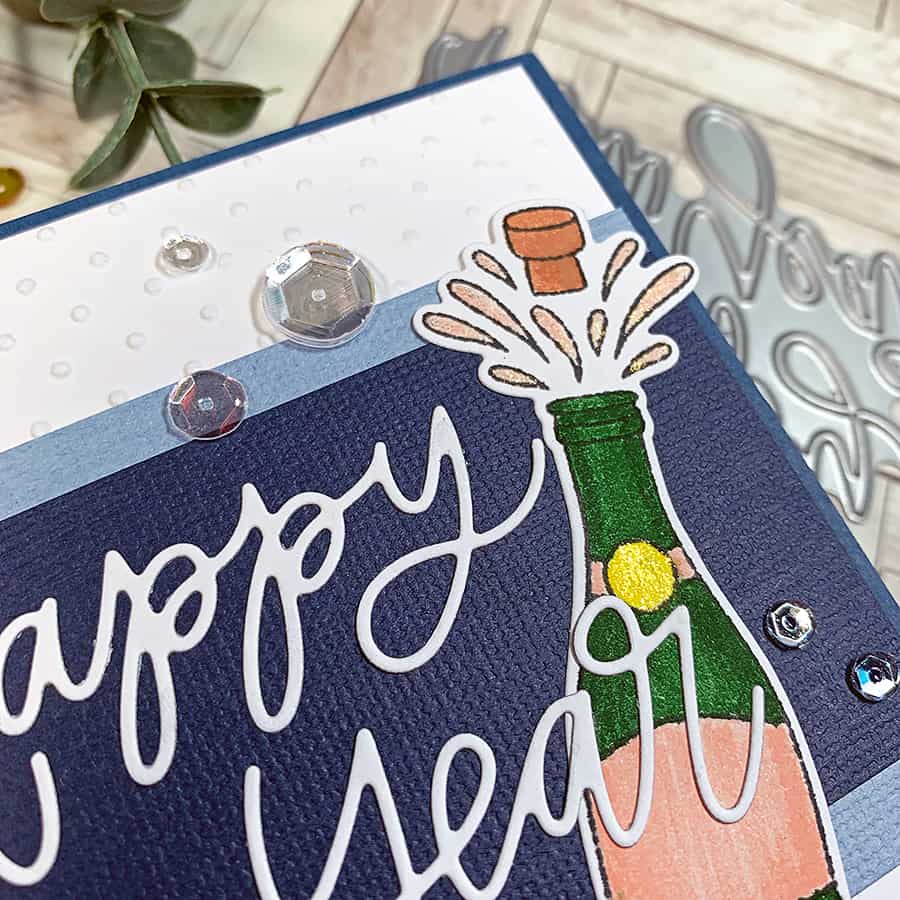 Note: If you do use these pens, keep in mind they are water based and they can cause your paper to pill. I added color by drawing vertical stripes.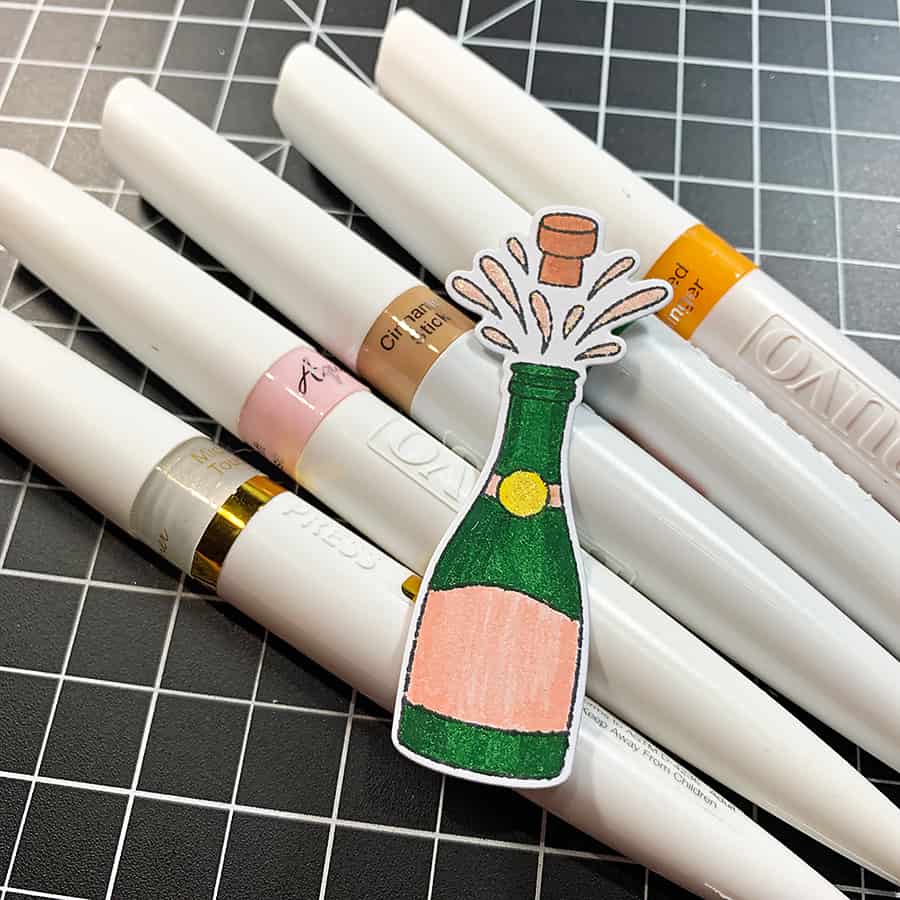 Die cut the bottle, and use the scrap to cut the sentiment.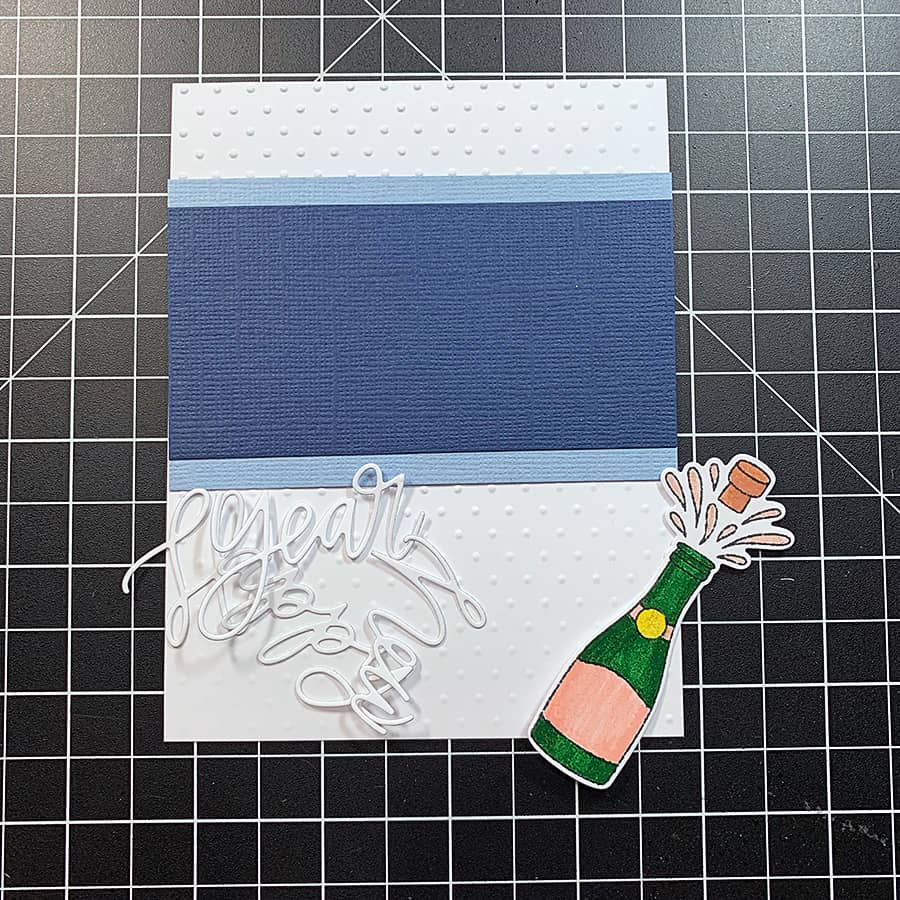 To put everything together, layer and center the dark blue cardstock over the light blue and adhere, then attach this piece to the embossed card front.
Next, use a Glue Runner to layer on your champagne bottle. Then, arrange and add the sentiment. A Nuvo Glue Pen works wonders on those skinny letters!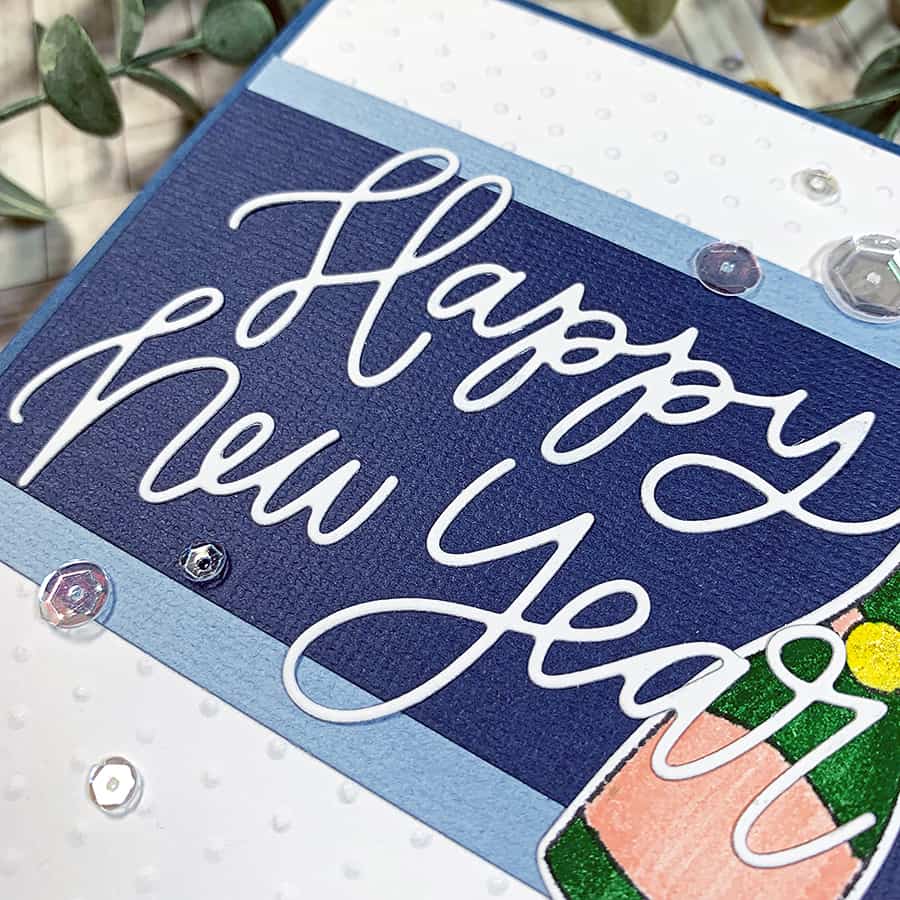 To finish up, I added another piece of dark blue cardstock (from my stash) to an A2 card base I had ready, then layered on the card front. A few sequins sealed the deal!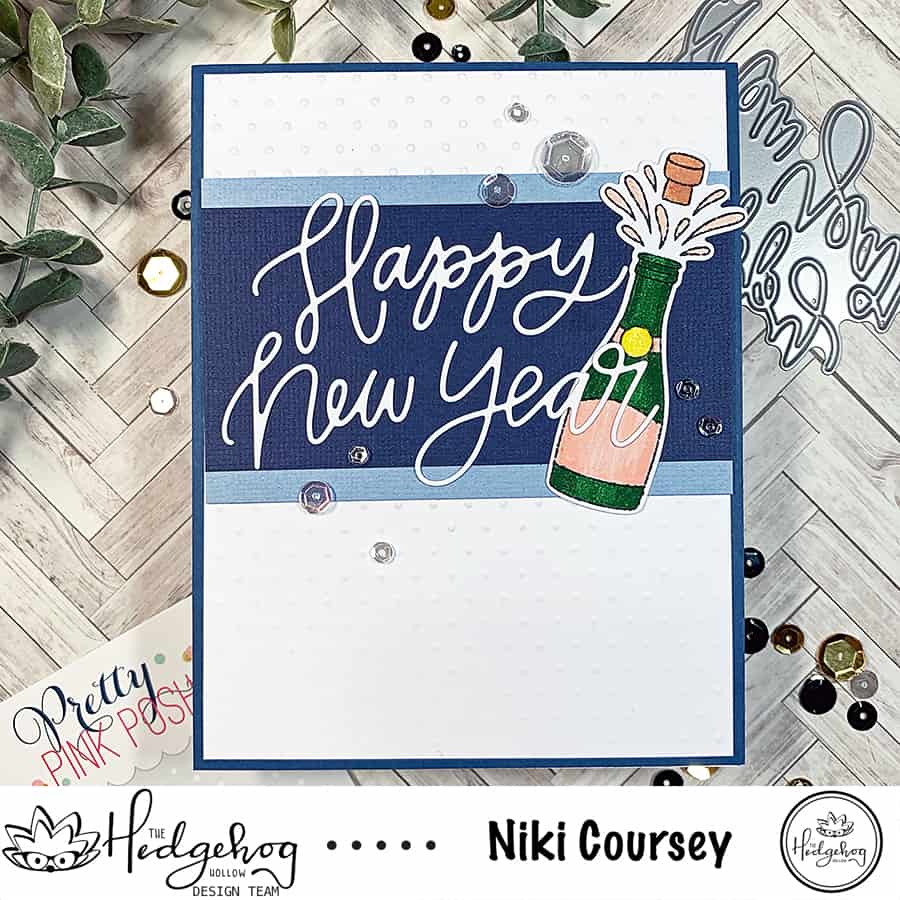 Thank you for stoppin' in today 🙂 Pin this pink champagne cutie to your Pinterest inspiration board for later!