Inspiration: Coloring Behind a Die-Cut Window
This post contains affiliate links. Read my full disclosure.
This project comes from an earlier challenge posted at CAS(E) this Sketch: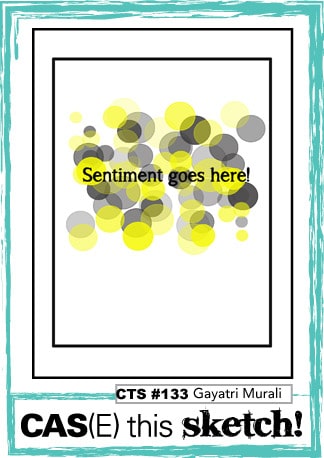 I knew I needed a grouping of some sort of shapes… my first try was a pile of autumn colored leaves with 'Happy Thanksgiving' stamped across them. That didn't work out, though, so I trashed that one and decided to go with a dotted die-cut window.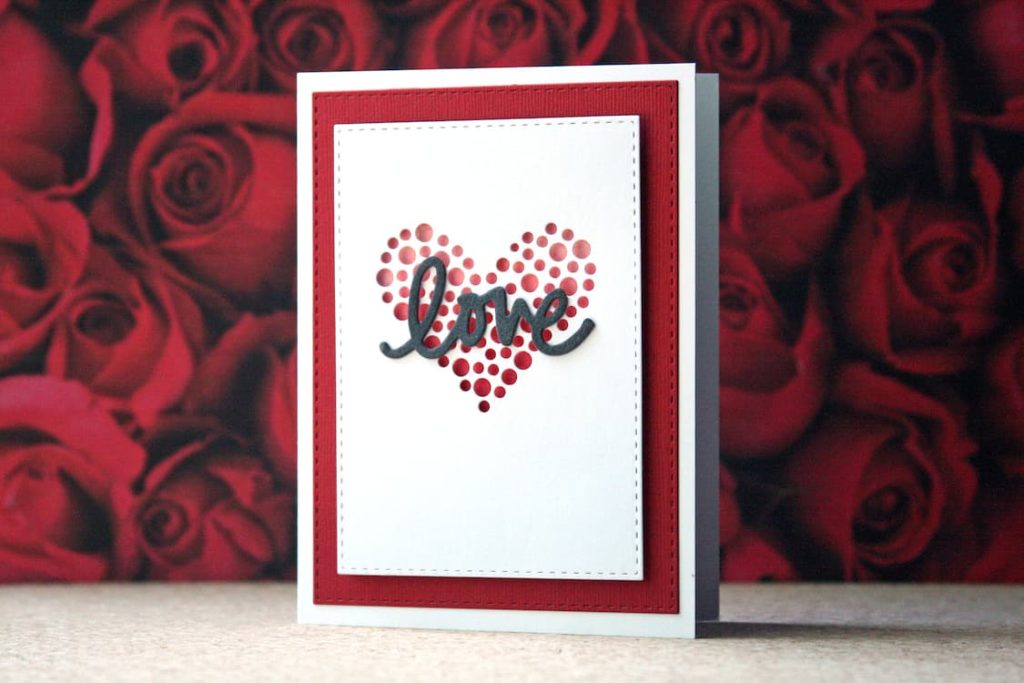 I cut a white panel, and a larger red piece using rectangle dies with a stitched design. Then, I went ahead and cut my dot filled heart from the white panel.
The die that I used for the heart shape is the die for cutting confetti from Papertrey Ink's Shakers and Sprinkles set. If you can't find it, you could just as easily use any die with lots of little shapes in it.
After poking out all the dots (no I didn't save them – I have SO MANY bits and pieces as it is, lol!), I centered the white panel over the red and lightly traced around the edges of the white panel onto the red one. 
I cut a rectangle out about 1/4″ inside the penciled line on the red panel with my craft knife – so when I layered everything, you would be able to see the white front of the card base through my heart.
After setting my front panel aside, erasing my lines, and adhering the red panel in place, I filled in the open white area in the center of the red panel using Copic markers R22, R24, and R29, with the darkest (R29) at the bottom. Next, I stuck the white heart panel on with foam squares for dimension, allowing the colored area to show through the dots.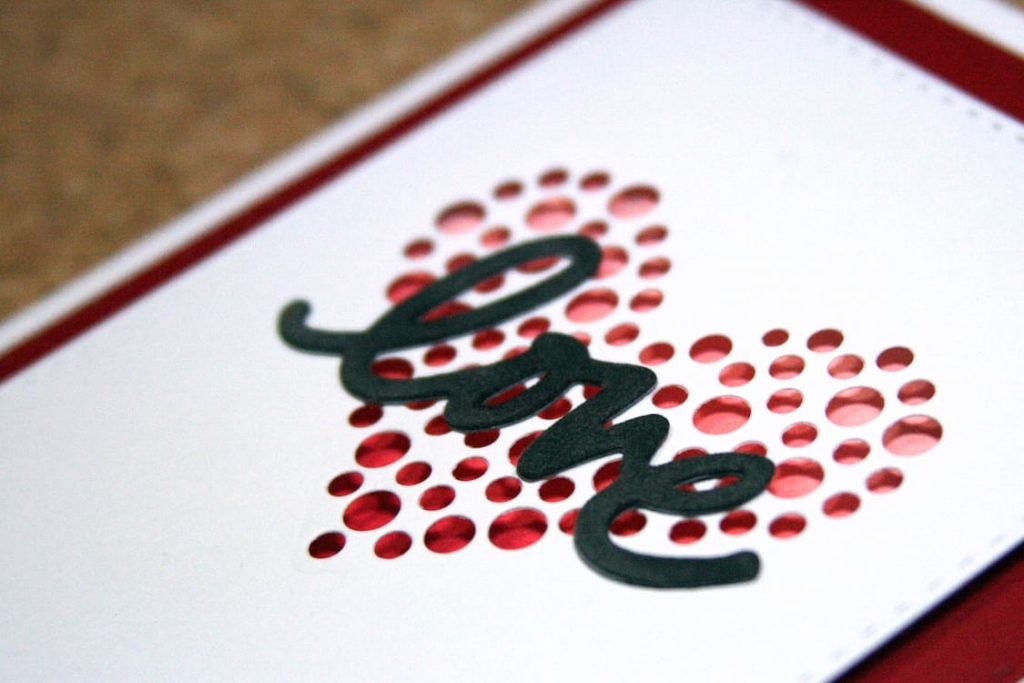 To finish off my card, I also die cut the word 'love' from a piece of dark gray s.e.i. velvet paper. Finally, I centered it over my heart shape and glued it in place with a bit of tacky gel glue.
Thanks for stopping by to check out my coloring behind a die-cut window! If you like this post, please share the love and pin it on Pinterest!
PS – Here is another die cut design you might like…