A Watercolor Birthday Tag for Bird Lovers
This post contains affiliate links. Read my full disclosure.
I'm the guest designer today over at the Tag You're It! Challenge Blog! For challenge #38, the inspiration was a watercolor birthday tag. It was created with a watercolor background and impeccable die cutting by the talented Tracey McNeely.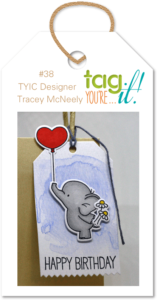 I loved the background on her tag, so that's what I used that as my jumping-off point for my project. It's cut out of watercolor paper (regular cardstock just doesn't do the painting justice), and I went with the same shapes and layout as Tracey did.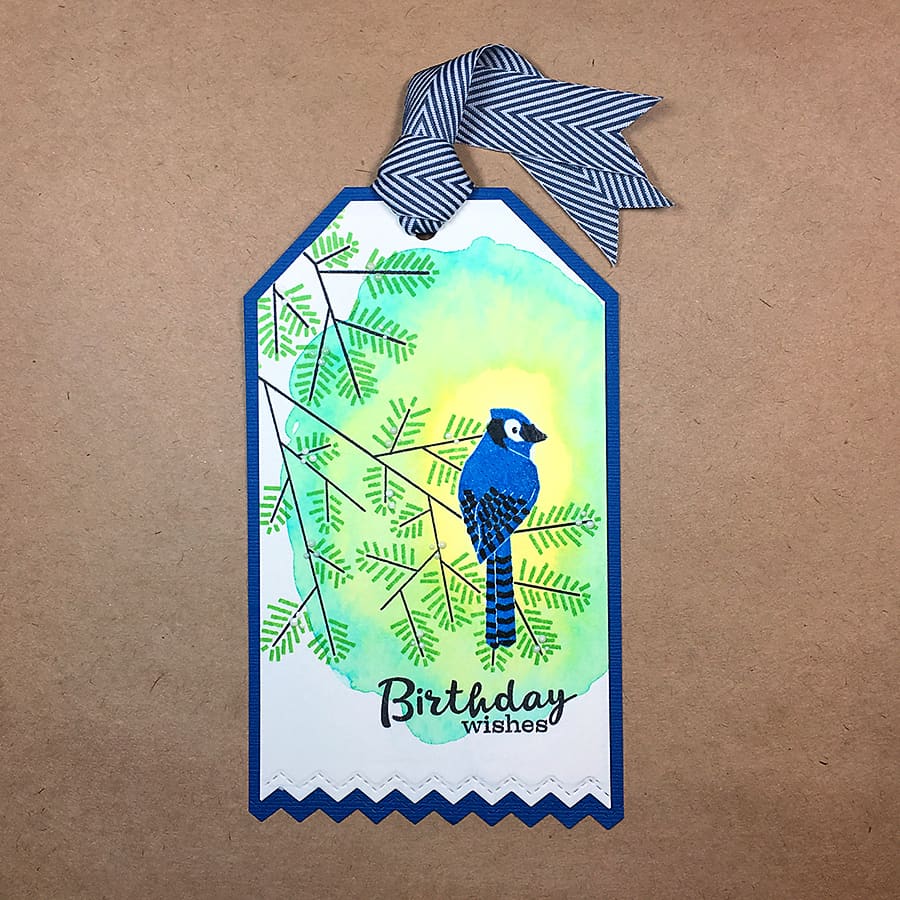 I got the Winter Woods stamp set from Papertrey Ink in the mail yesterday, and couldn't wait to use it 🙂
The first thing I did was hand cut the tag shape from my watercolor paper. Then, I die cut the bottom edge. The blue layer was easy to size here as well, by sticking the white piece down with repositionable tape. I  trimmed the edges, then die cut the bottom so both layers would match.
Next, I stamped my bluejay and heat embossed it with a Clear Embossing Powder. After that, I covered the bird's eye area with Nuvo Masking Fluid to keep it safe from my paint. Once it dried, I wet my tag a little bit with clear water, then swirled some yellow and turquoise watercolor paint around the bird.
When the paint was dry (it only took about 20 mins), I rubbed off the masking fluid. Then, I applied a piece of Post-It Tape to cover up the bluejay and stamped the branches and sentiment.
My tag still needed something, so I decided on little white berry bunches which I made with some Nuvo Crystal Drops.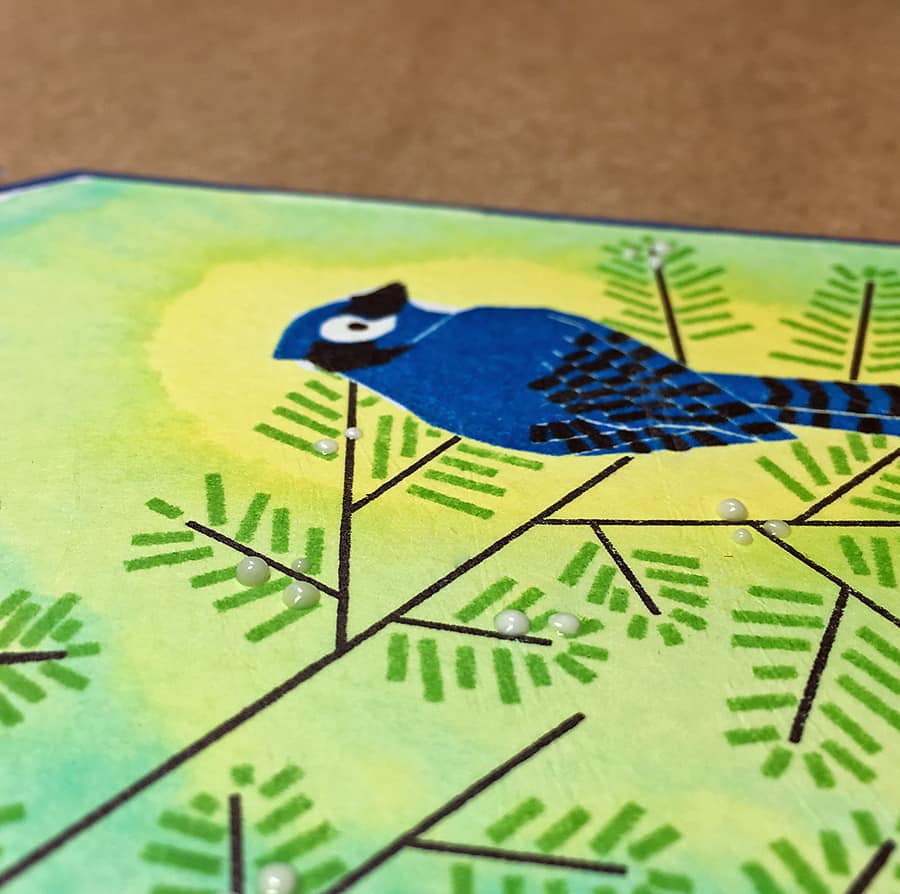 The Crystal Drops set pretty fast, so after I grabbed a cup of tea and came back to my desk, I was ready to thread the ribbon. I chose a chevron piece to go along with the other patterns.
Thanks for stopping by today to see my watercolor birthday tag. If you liked this post, share the love by pinning it on Pinterest!